Virgil Abloh is on a creative spree. As Off-White founder, Louis Vuitton men's artistic director, DJ, producer and style influencer, he has also joined forces with Ikea. Considering his background in architecture, it's not a surprise.
Designed with functionality in mind, the collaborative project, Markerad, features home essentials, chair, table, rugs, daybed and doorsteps.
Virgil Abloh designs Champagne bottle for Moët & Chandon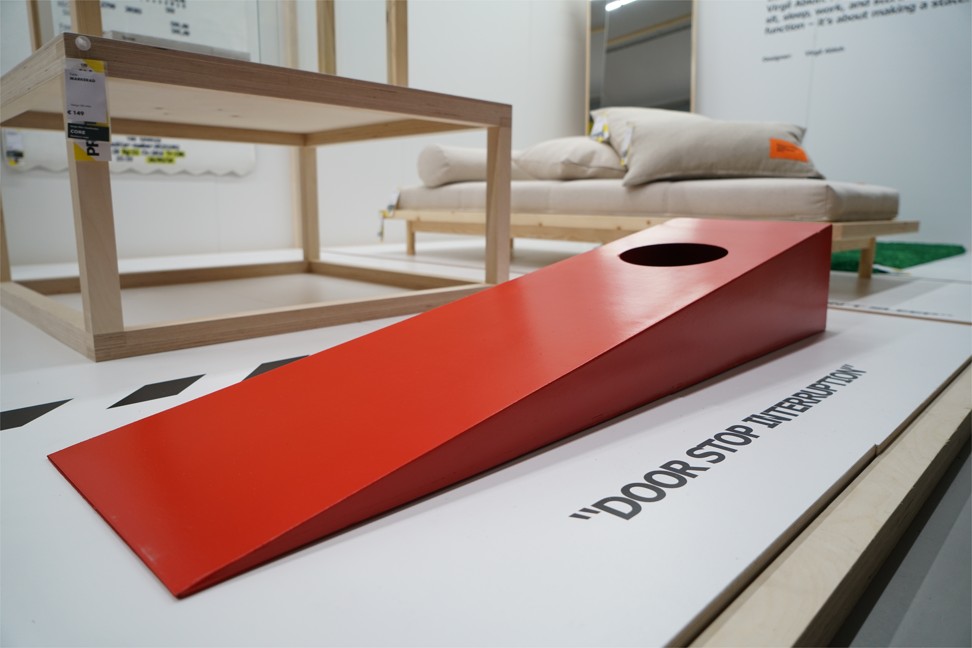 Since the American designer never succumbs to normality, it's no exception when it's Abloh the carpenter. Crafting a collection with simple yet statement pieces, he is pushing every boundary, literally. The collection includes a glass cabinet that's transparent on all facades. It is reminiscent of the transparent suitcase he created for Rimowa.
Designer Virgil Abloh tests iPhone XS Max: what does he think?
The unit is Abloh's version of a baroque Wunderkammer for the 21st century, a cabinet of curiosities. He encourages users to show off their favourite treasures – be it sneakers, mugs or a book – something that expresses one's true self.
"I want each item [in the collection] to bring a sense of pride, and I want the great design to be the biggest reason why [people] are getting them," he says.
Markerad will be in stores for a limited period beginning in 2019.
Want more stories like this? Sign up here. Follow STYLE on Facebook, Instagram and Twitter