The latest instalment in our On Work / On Play series with luxury CEOs. This month: Nicholas Clayton, CEO of Capella Hotel Group Asia
Job experience:
2015-present: CEO of the Capella Hotel Group Asia
2012-2015: CEO, group operations of the Jumeirah Group, Jumeirah Hotels and Resorts
2006-2011: President and CEO of the Viceroy Hotel Group
2001-2006: Senior vice-president of the Mandarin Oriental Hotel Group, Asia-Pacific and Europe
1998-2001: Managing director of The Ritz-Carlton, Singapore
ON PLAY
Q. Being in the hotel industry for as long as you have and seen all kinds of luxury, when was the last time you've been surprised by a stay?
A. I stayed in a hotel in Amsterdam called Conservatorium Hotel. It's an old music college that has been converted into a hotel. Some of their public space has this kind of glass box atrium feel to it, but they did a good job of rolling the history into these spaces and the guest rooms, and it is very charming. This is a good independent job.
Q. What would your next ideal trip be?
A. The trip that I have not yet planned – but would like to do – is a safari. I just haven't had the pleasure to go on one. My wife and I are very fond of nature, and we are not particularly fond of zoos. The concept of zoos is a little depressing. I have done enough cities in the world to know that they are all really similar.
Q. Are you embracing the millennial inside?
A. We all want to be young at heart. I'm not a millennial in regards to the definition, but I have millennial-like behaviour. However, I'm not so big about defining it that way. I think people understand quality. They understand what it is to have a luxury experience.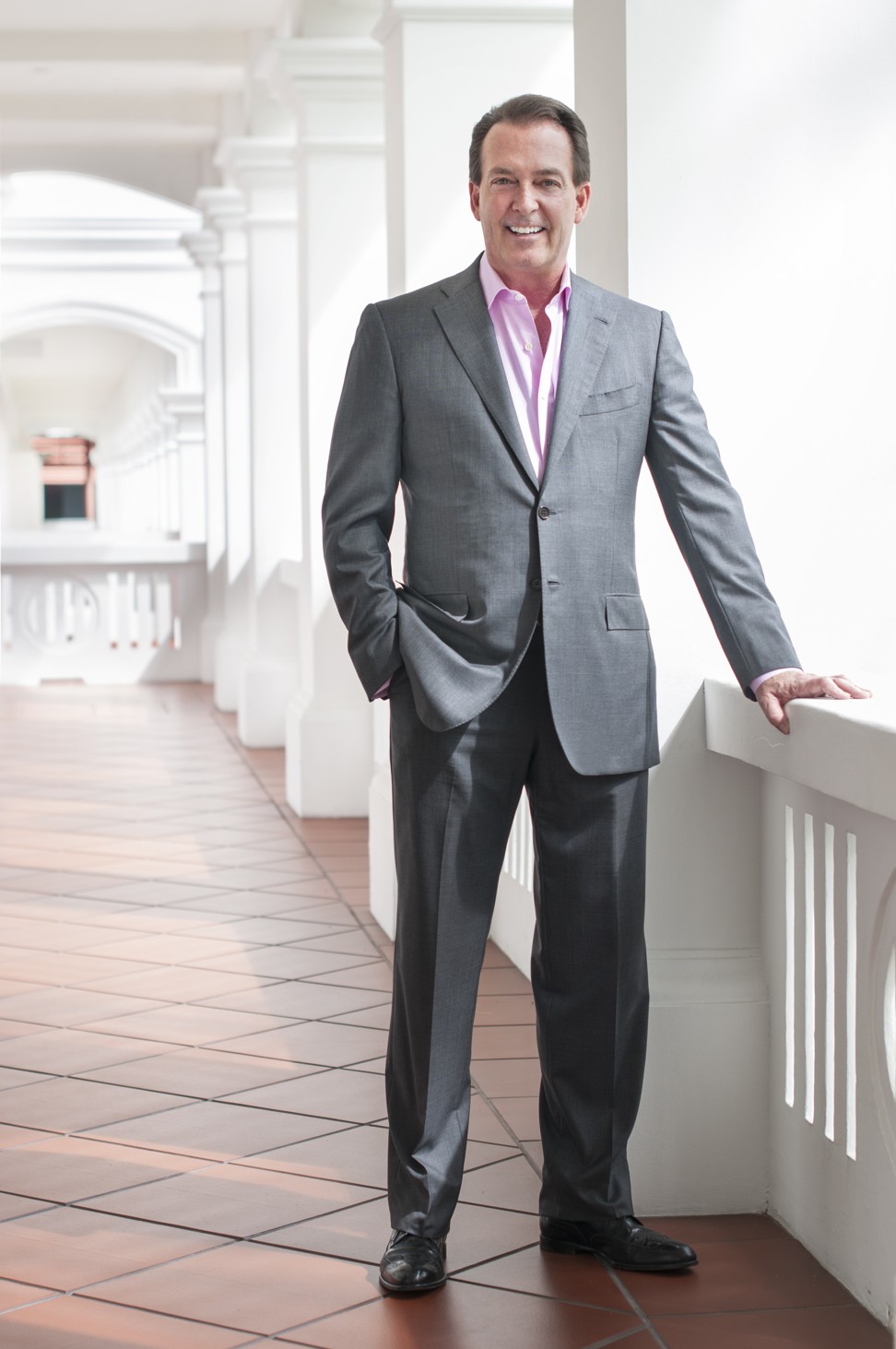 ON WORK
Q. What is in the works?
A. We are in transition because we were gaining momentum in the lead-up to the launches of some important hotels. Now that time has come. In the next eight months, we are going to open three properties. And for us, it is a big part of a small portfolio. Here in Asia, we have a limited number of flags that fly; under the Capella brand today we have Singapore and Shanghai. When we open Ubud in Bali – a distinctive, interesting tented hotel – and Bangkok which is on the Chao Phraya River, an extraordinary location, and we open Sanya – for our Chinese market to complement Shanghai – this is going to change the portfolio.
And we have two exciting marquee projects in downtown Sydney in a historic building, the other will be in the Maldives. The prominence of the brand will grow dramatically with those openings.
Q. Why now to strengthen the Capella brand in Asia?
A. One year ago, the shareholdings of the ownership for the Capella brand were consolidated and now the brand is owned by the Pontiac Land Group, based in Singapore, our parent company. They were a minority investor for 10 years, and now they have bought the brand. So it's a single shareholder which develops high-quality office, retail and residential spaces and hotels. They have been developing hotels for 35 years. So we have a great parent company which understands our vision to grow and they are supporting us by owning a select number of Capella hotels that helps to establish the brand more effectively.
Q. With these properties, what kind of segment of the market are you trying to attract?
A. The brand was conceived with the notion that we wanted to serve customers who naturally buy suites or club rooms. I give you an example, I travel on business to Beijing, I want to stay in something that's clean, nice, functional and very close to my business at hand. Those are the criteria. I am not worried about size of room, the view and so on … When I travel on personal time and I bring my wife, I want something different. I'm not looking for the best rate, I am actually looking for a room, a suite, a villa, I am looking for something that she will be duly impressed by. We can have a fun and memorable time because we don't travel all the time together. So I can afford to buy that premium, I'm not worried about "best price". So, those are our customers.
Want more stories like this? Sign up here. Follow STYLE on Facebook, Instagram and Twitter