When Jimmy Choo launched its latest pair of diamond-inspired sneakers last month, the sneakers were destined to stand out among its counterparts for its head-turning glitter.
With a vision to be one of the world's most treasured luxury accessory brands, Jimmy Choo has been crafting and creating coveted pieces, including handbags, small leather goods, scarves, sunglasses, eyewear, belts, fragrance and shoes, since its establishment 22 years ago. This time, its Diamond sneakers add one more jewel in the crown.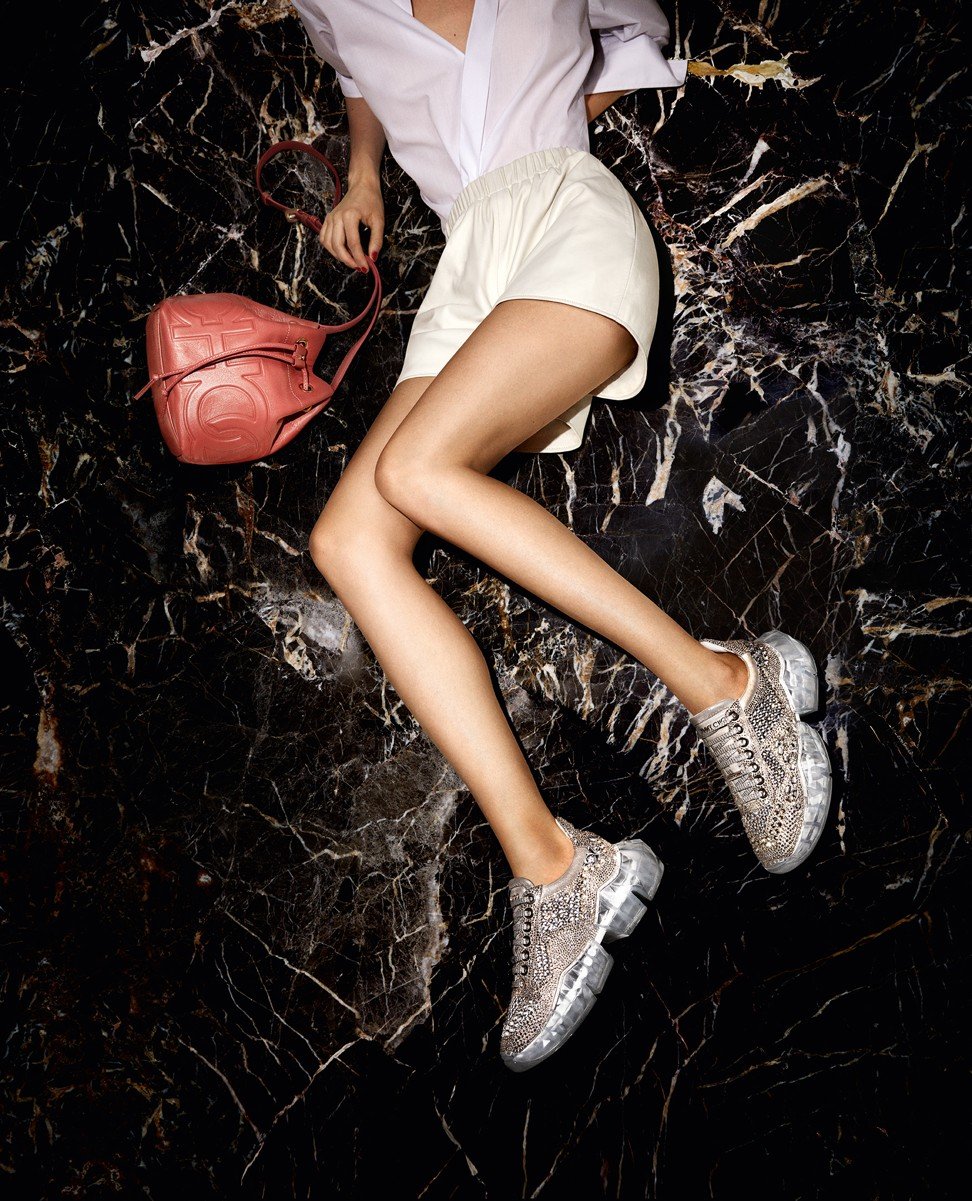 The lavish Swarovski crystal-studded Diamond sneakers for women and men, described as "the refined sportswear silhouette of a vintage racing shoe, superimposed into a diamond-soled footprint", have become an "It" item.
What Jimmy Choo's Sandra Choi really thinks about the collaboration with streetwear label Off-White
It's not only about the crystals. The traditional boundaries of shoe construction are challenged and pushed in this piece through the use of new performance materials and design.
The sneaker features an innovative new double sole construction where a flat classic sole is attached to the upper as an inner shoe, which is then enclosed in an inventive transparent sole made from a special plastic mould.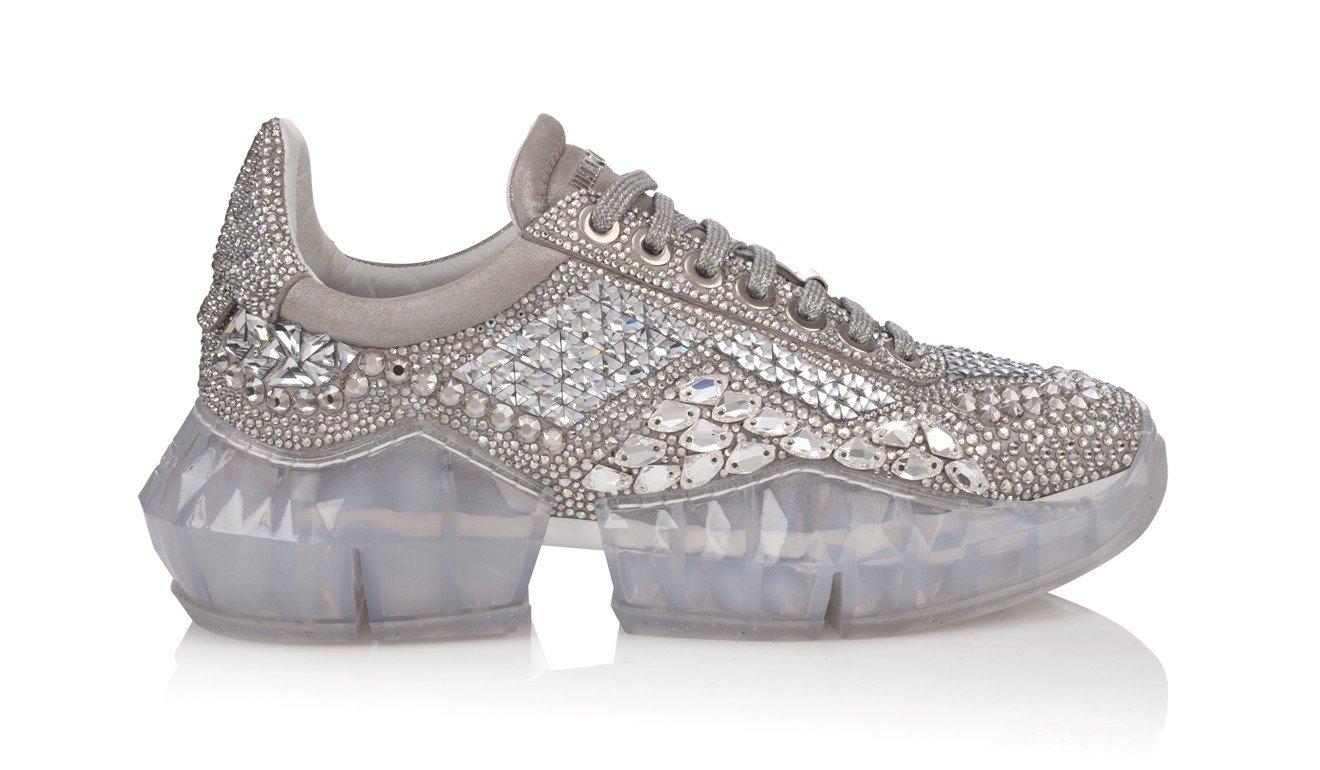 This new sole is inspired by tank treads when they are cored out at key flex points, making each shoe as flexible as possible.
"For the debut deluxe Jimmy Choo sneakers, we imagined how it would feel to step into a multi-faceted diamond, playing with the sense of lightness and clarity the different angles
reflect. It was from this idea the Diamond sneakers were born," says Sandra Choi, Jimmy Choo's creative director.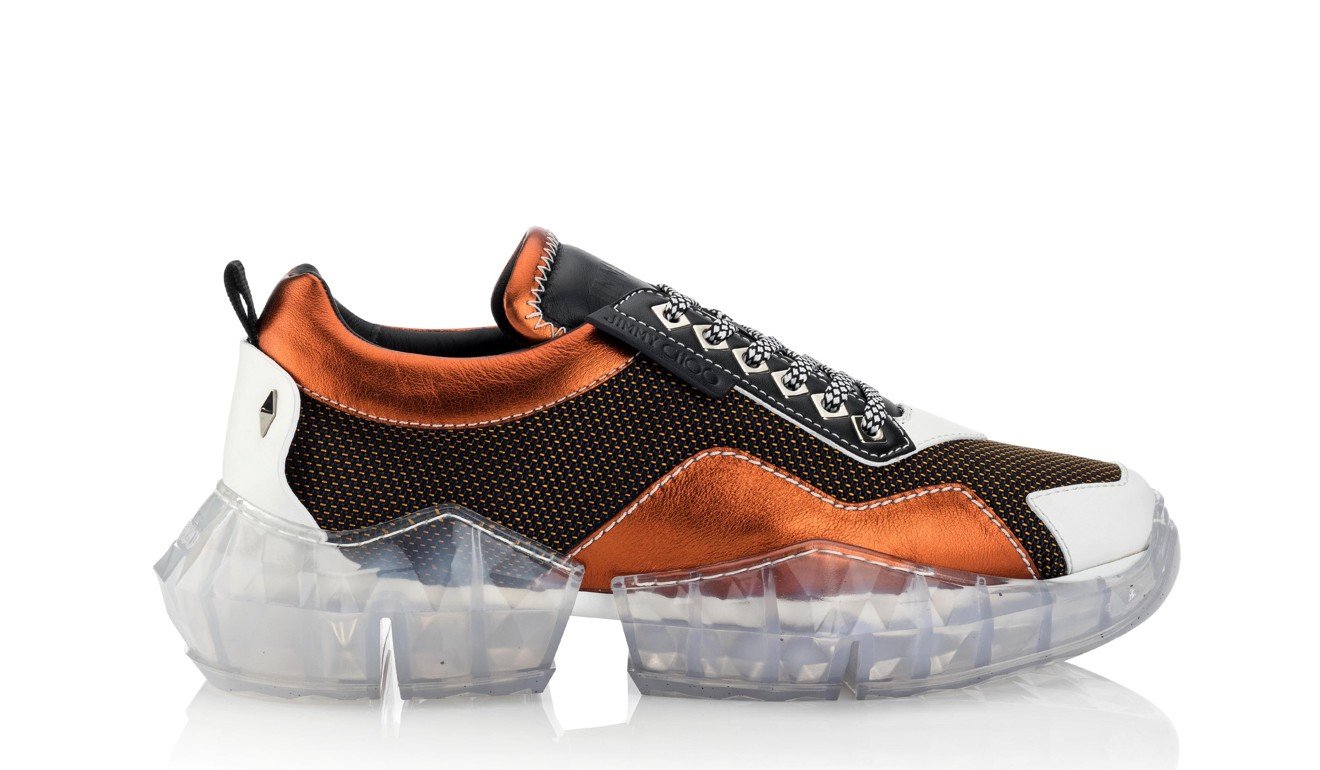 The Diamond sneakers are a mix of the luxe, the new and the comfortable, and they come in a number of styles.
Michael Kors to buy Jimmy Choo for US$1.2 billion
Apart from the Swarovski crystal-studded hero style, they come in a tonal leather form in white and silver for women, and amber, black, navy and white for men. There's also a limited edition in sterling silver plated python.
Want more stories like this? Sign up here. Follow STYLE on Facebook, Instagram and Twitter