If you are a wine-lover who is always on the lookout for new wines, trying to find the perfect bottle to pair with your dishes, or even creating your own cocktail, you will find these four beautifully designed apps functional and helpful.
Hello Vino: Wine Assistant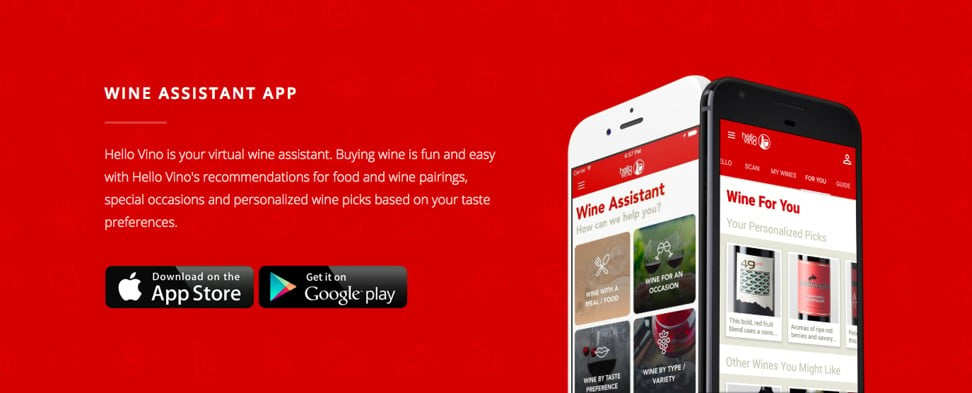 What: Hello Vino is a virtual wine assistant that offers suggestions on food and wine pairings and personalised wine selections. It makes choosing wines fun and easy.
How: The question-and-answer interface helps users navigate the app and get the wine they are looking for. It recommends wine and food pairings based on its large and diverse food database, which includes all kinds of meat, seafood and ethnic dishes. The app also suggests wines for special occasions, such as date nights and picnics. There is a personalised wine list to suit every taste, such as sparkling, creamy, spicy ... you name it, they've got it.
What makes the app comprehensive is its wine guide, which provides flavour profile descriptions.
Cost: Free
Organic vs biodynamic wines - what's the difference?
The Liquor Cabinet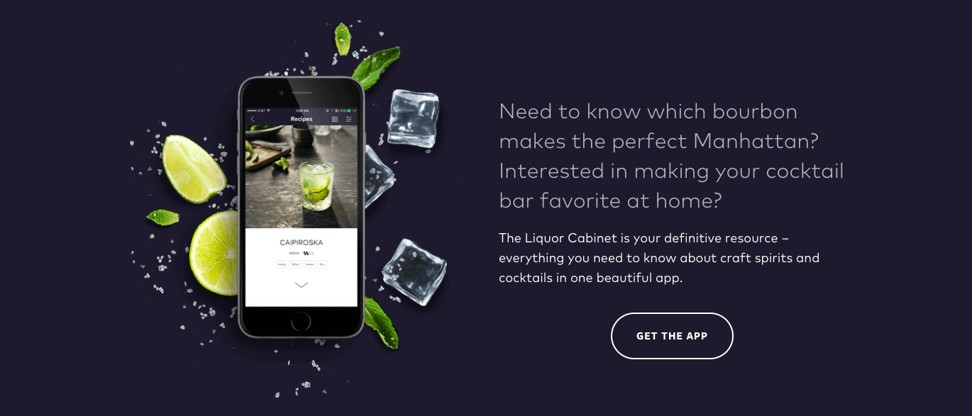 What: A cocktail recipe app with impressive graphics and an interesting history of spirits
How: The Liquor Cabinet curates some of the most sought-after classic and new cocktail recipes, with bases such as agave, brandy, gin, rum and vodka, which are tested by its in-house expert. Users are presented with the tasting notes of the cocktails they are making, a brief history of the spirits, and tips on bar tools and garnishes.
Cost: Free
MyiCellar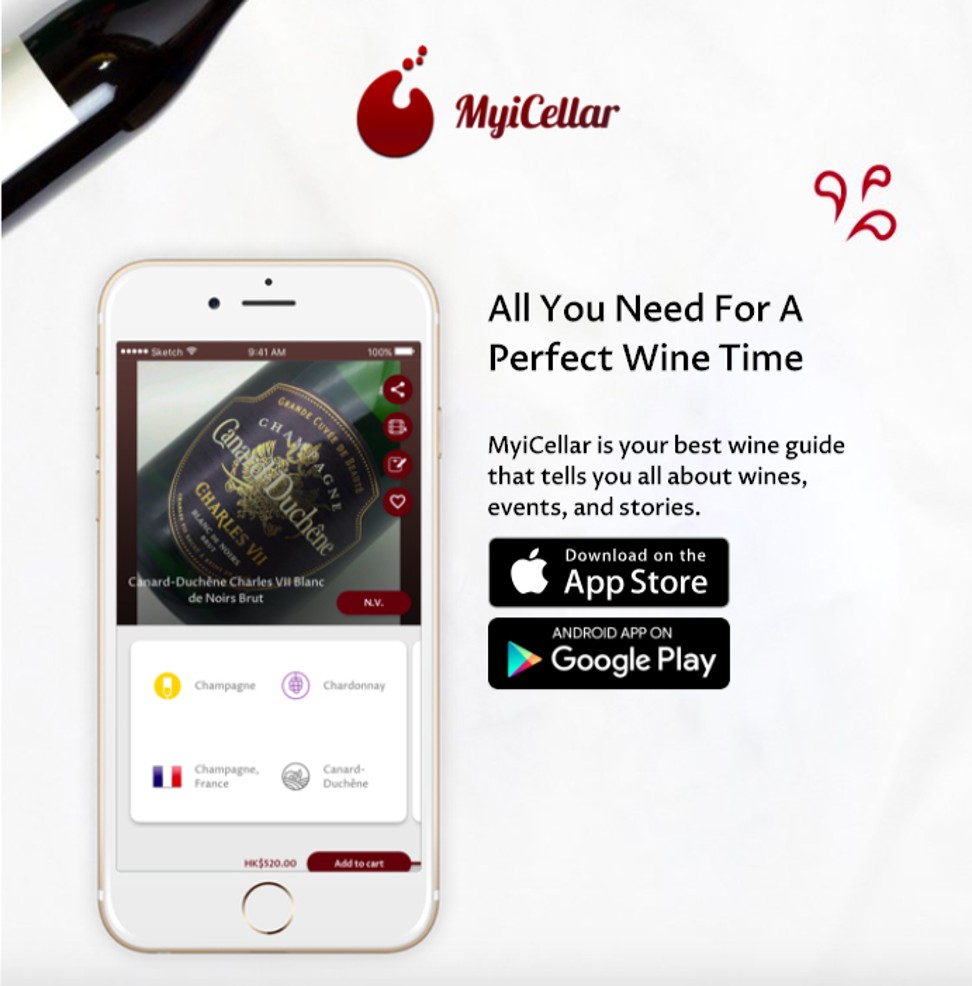 What: A wine and spirits event and shopping app that caters to users living in Hong Kong
How: MyiCellar is a platform that gathers nearly all of Hong Kong's wine and spirits events – wine dinners, tastings, beer festivals, wine and spirits fairs, and classes – for wine masters and beginners. It features a shopping function so that users can order the wines they want with a few clicks, whether it's a daily wine or a fine one, with details of the bottle shown on the side.
Cost: Free
How to show China's wine lovers a good time
Delectable – Scan & Rate Wine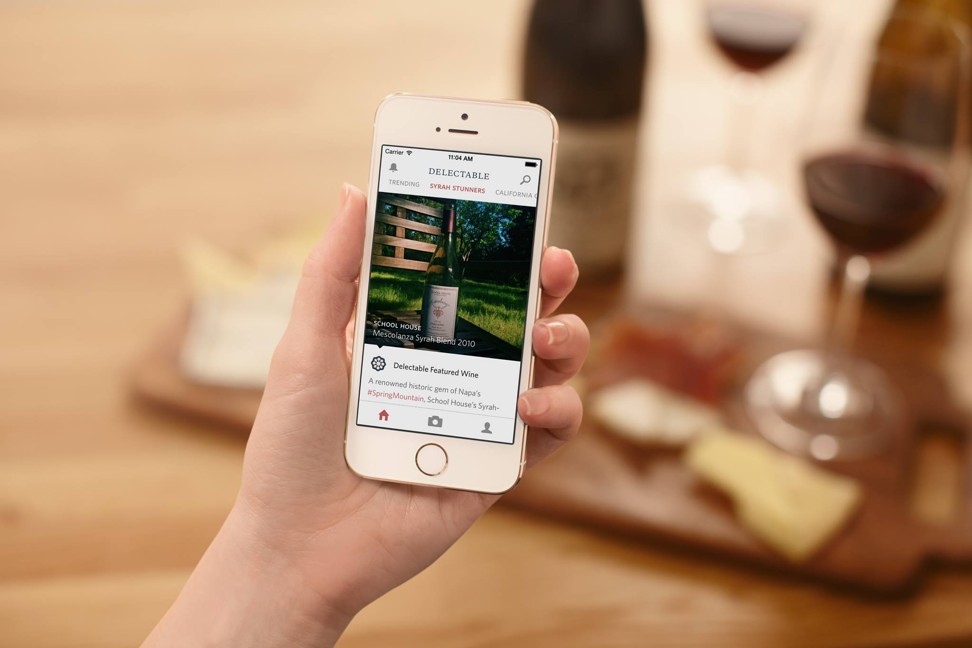 What: Delectable has a clean design and features nearly everything a wine and spirits lover wants, from peeking into wine pros' new favourites to reading and writing notes on spirits you like or don't like.
How: When shopping for wines, just scan the wine bottle label with the app downloaded on your mobile phone and you'll be able see the ratings of the wine as well as read descriptions of it. The app features curated lists as well as wine tips and information to help users get a better picture of the world of liquor.
If users wish to get access to reviews and ratings from an even wider community, they can upgrade their app to Delectable Premium, where one can read reviews from the app's parent company Vinous.
Cost: Delectable is a free app, and Delectable Premium costs HK$48 a month.
Want more stories like this? Sign up here. Follow STYLE on Facebook, Instagram and Twitter