Baijiu is the most consumed spirit in the world. Known as China's national drink, it is used to "ganbei" (the Chinese equivalent of "cheers") during every special occasion, from weddings to business banquets. It's what Mao Zedong and his comrades drank to toast the founding of the People's Republic in 1949. Today, vintage bottles of this fiery grain-based spirit sell at auction for hundreds of thousands of dollars – an 80-year-old "Lay Mau" distilled by Kweichow Moutai sold for a record 1.97 million yuan (HK$2.24 million) in July.
But outside China, baijiu remains largely unknown. While an estimated 10 to 17 billion litres of the grain-based liquor, also confusingly known as Chinese wine, are downed on the mainland every year, only a tiny fraction reaches overseas markets.
4 apps to help you make the right wine choices and mix the best cocktails
This is set to change. China's state-owned producers, along with boutique baijiu brands, are setting their sights on bringing baijiu to the world, and everyone from international drinks companies to bartenders thinks it's a good idea. But even so, baijiu may not be an easy sell, as it is an acquired taste. The aromas can lurk around the industrial end of the spectrum, and the flavours can include rotten fruit and funky floral. That's not to mention the throat-stripping 40 to 60 per cent alcohol content of the spirit.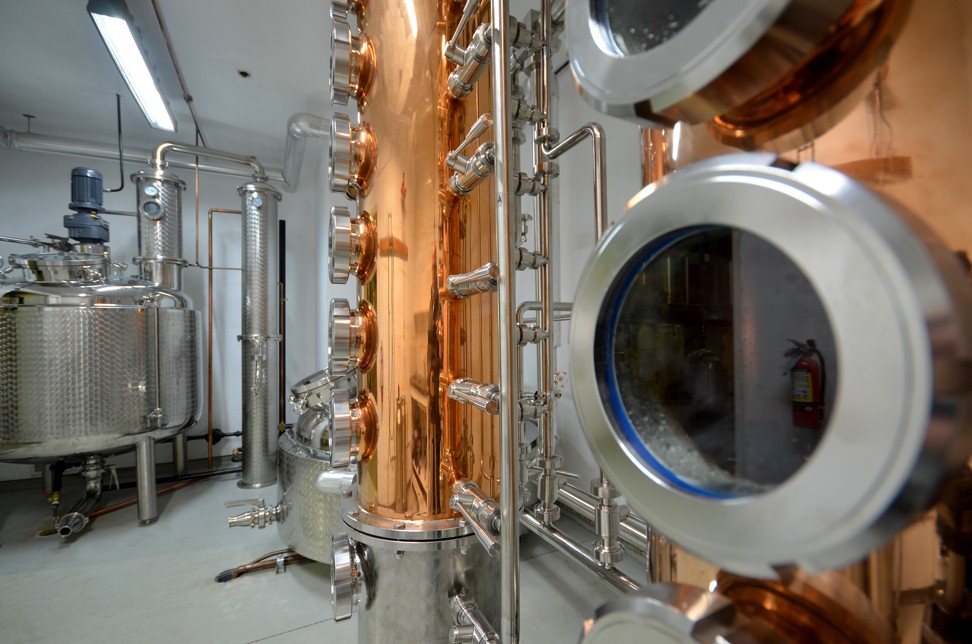 Still, even expats based in China, who are traditionally thought to revile the stuff, are jumping on the baijiu bandwagon. Two foreigners set up the world's first baijiu-themed bar, Capital Spirits, in Beijing in 2014, and Jim Boyce, also a Beijing resident, started World Baijiu Day a year later. Boyce now celebrates the spirit every August 9 with partners in more than 30 cities.
"Cities in the US, UK and Australia, cities with diverse food and drink scenes, have been the most supportive so far," says Boyce.
This year, World Baijiu Day events included a Chinese appreciation society teaming up with an organic ice cream company to make baijiu-infused gelato in Stockholm, Sweden, while in Minsk, the capital of Belarus, a craft brewery from Tianjin took baijiu to a tiki bar to use in cocktails.
Boyce says that only small producers, such as Yimuquan from Hebei province and Jiangxianghe from Anhui province, have shown interest in helping to build baijiu as a category outside China. Overseas brands, such as Taizi in New Zealand and Vinn in the US, as well as brands that source China-made baijiu but focus on overseas markets, such as Confucius Wisdom and Ming River, have also been open to working together.
There has been an incredible uptick in total baijiu sales. We've had 650 per cent year-on-year growth, which is incredible
Sherry Jiang is a small producer in Canada who started making biajiu after she landed in Vancouver in 2004 and could not find the spirit readily in shops.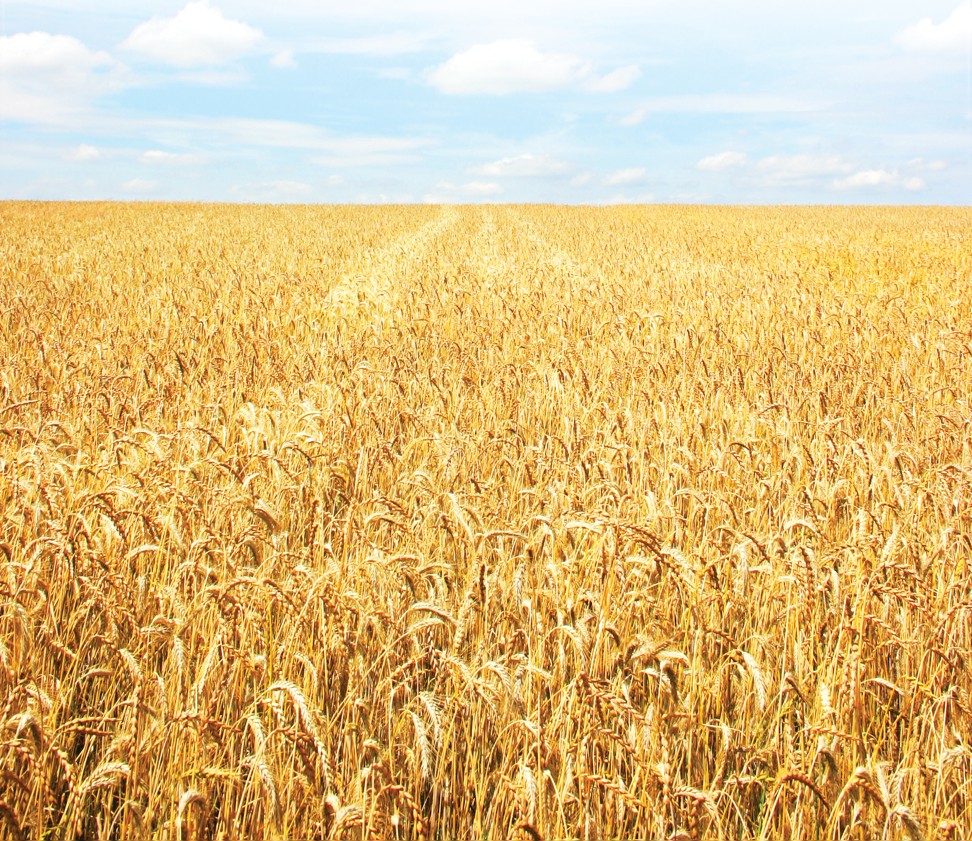 Vintage bottles of 'baijiu', a grain-based spirit, sell at auction for hundreds of thousands of dollars.
Organic vs biodynamic wines - what's the difference?
She launched her premium-quality Dragon Mist baijiu in 2014. It is made from local glacier water and wheat grown in Dawson Creek, British Columbia. Only the starter yeast used to ferment the spirit comes from China.
"Dragon Mist baijiu is unique, and it attracts a lot of attention," says Jiang. "Sales are growing every year, and knowledge of baijiu is increasing. The Chinese community have been especially excited about a baijiu being made in Canada."
Most big baijiu producers in China have shown little interest in building the appreciation of the spirit outside the domestic market. Until now, that is.
Earlier this year, China's best-known producer of baijiu, Kweichow Moutai, announced plans to open five offices around the world and signed an agreement with the UK's Wine and Spirits Trade Association on plans to increase its overseas sales to 10 per cent of total sales by 2020.
The company last year unseated drinks giant Diageo, owner of Johnnie Walker and a long list of other globally famous brands, as the world's most valuable liquor company.
Diageo, in turn, is now planning to increase its stake in Chengdu-based Shui Jing Fang, of which it has been part-owner since 2011.
Diageo reported 65 per cent organic growth in the brand in 2016-2017, a dramatic turnaround from a few years ago when it was hit hard by President Xi Jinping's crackdown on lavish spending among government officials – among the spirit's biggest buyers – very soon after the British company had become involved.

Diageo is aiming to appeal to a younger market with Shui Jing Fang, giving the 600-year-old brand a more modern feel in its packaging and palate – the company has lowered the alcohol content and added herbal aromatics to appeal to the Western palate.
The company is also promoting baijiu as a cocktail ingredient, and has sponsored Baijiu Cocktail Week in London, which takes place over Lunar New Year. Baijiu-based cocktails are springing up on menus at high-end bars in London and in other capital cities.
Happy World Sake Day: 6 of the best rice wine drinks around
The UK is one of baijiu's biggest overseas markets, and retailers have reported phenomenal growth in sales. Online wine and spirits retailer Master of Malt says their biggest sellers are Kweichow Maotaizhen and HKB Hong-Kong Baijiu, which is made in Sichuan but refined in Italy.
"There has been an incredible uptick in total baijiu sales," says Kristiane Sherry, of Master of Malt. "We've had 650 per cent year-on-year growth, which is incredible, although it must be noted that this is, as for most baijiu activity in the West, from a very, very small base."
It's not just in the West that there's a growing buzz about baijiu. Hong Kong now has its own boozy temple to the spirit, connected to Sichuan restaurant Deng G on Queen's Road East, called, rather unimaginatively, Baijiu Bar.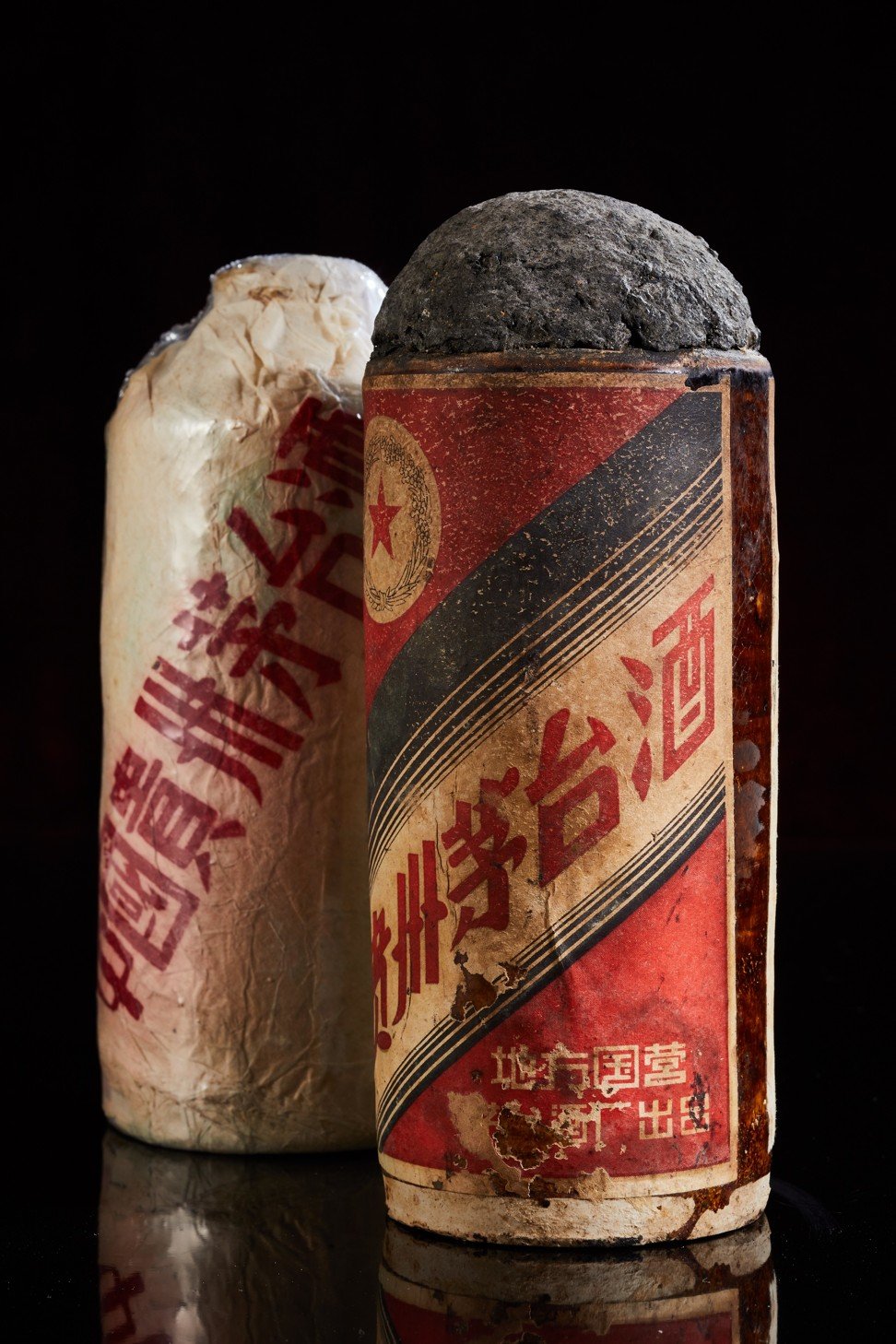 The spirit is also being used in cocktails, for example, at J. Boroski, a boutique lounge tucked away on Ezra's Lane in Central that custom-designs all its cocktails for guests.
The international auction scene is also hotting up, especially for varieties from Maotai in Guizhou province. While China's first baijiu auction took place in 2010, and there are now dozens of auctions hosted around the country, Christie has hosted what it claims was the first dedicated sale for Mao-tai by an international auction house in September in Shanghai. The auction offered 178 lots with almost 1,900 bottles, the star of the show being a bottle of WuXing Export Trade Mao-tai from 1958.
Would you pay US$250,000 for a wine journey?
"The investment potential [of baijiu] is good," says Ned Zhang, specialist in the wine department at Christie's Asia.
"In recent years, the price of Mao-tai has been increasing at a stable rate," Zhang says.
Want more stories like this? Sign up here. Follow STYLE on Facebook, Instagram and Twitter