Ivanka Trump – senior White House adviser to her father, US President Donald Trump – is in the spotlight this month, after being criticised for using her private email for official government business.
Yet she has always lived her life in the public eye.
Born to then real-estate mogul Donald Trump and model Ivana Trump, his first wife, she has grown up to become the president's oldest (and favourite) daughter.
The 37-year-old has been a business executive, runway model, socialite, doting mother and now key adviser to her father.
14 of Melania Trump's most expensive looks – and what they might say about her
Here's a look back at her life:
Ivana Trump was born in Manhattan on October 30, 1981.
"Ivanka" is actually a nickname for her real name, which is the same as her mother's.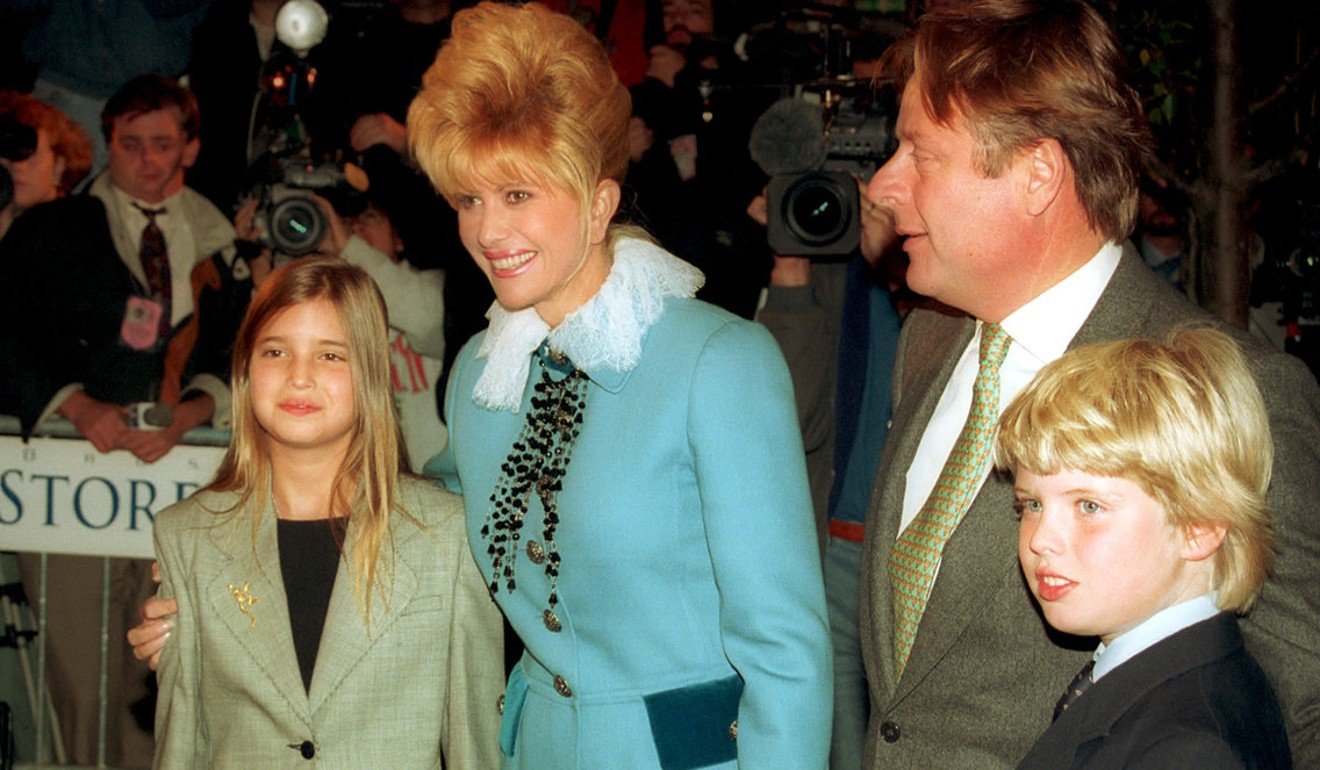 She is the second of three children that Donald had with his first wife, Ivana, who was born in former Czechoslovakia.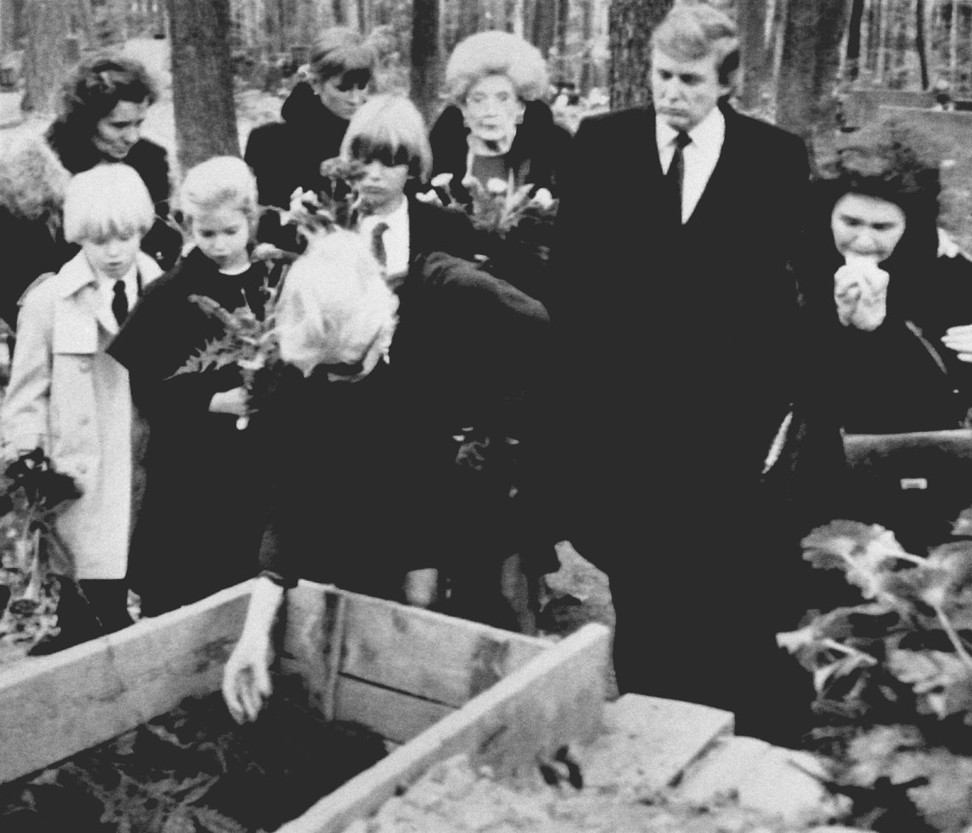 Her mother and father divorced in 1992 after a very public break-up when he cheated with Marla Maples, who would become his second wife. Ivanka was 11 years old.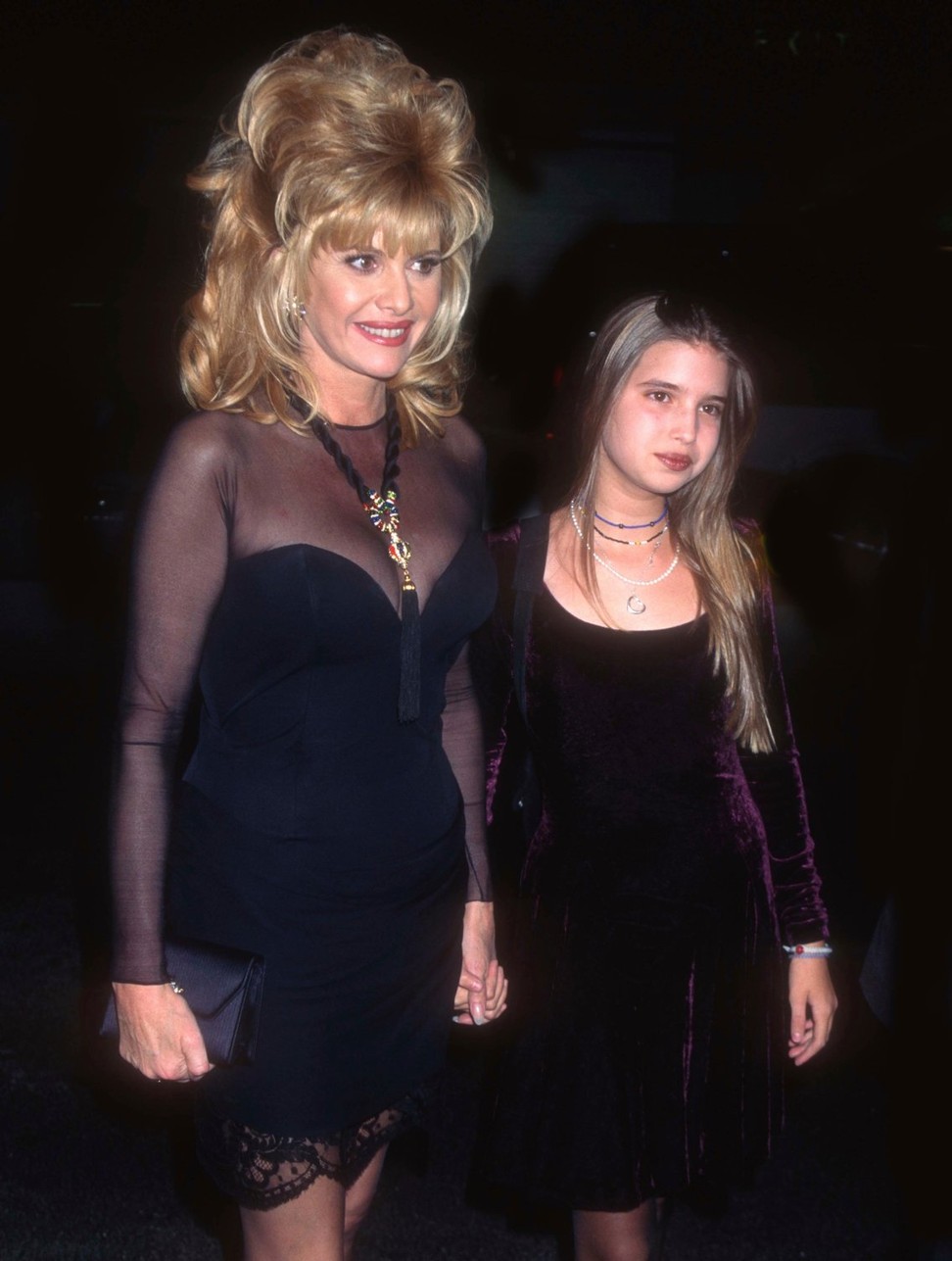 Ivanka has said that while she loves Marla and her half-sister Tiffany, she could never really forgive her for breaking up her parents' marriage.
Orchid named after US first lady Melania Trump wins award
Tabloid journalists accosted her at the time, shouting: "Is it true that Marla said that your father was the best sex she'd ever had?"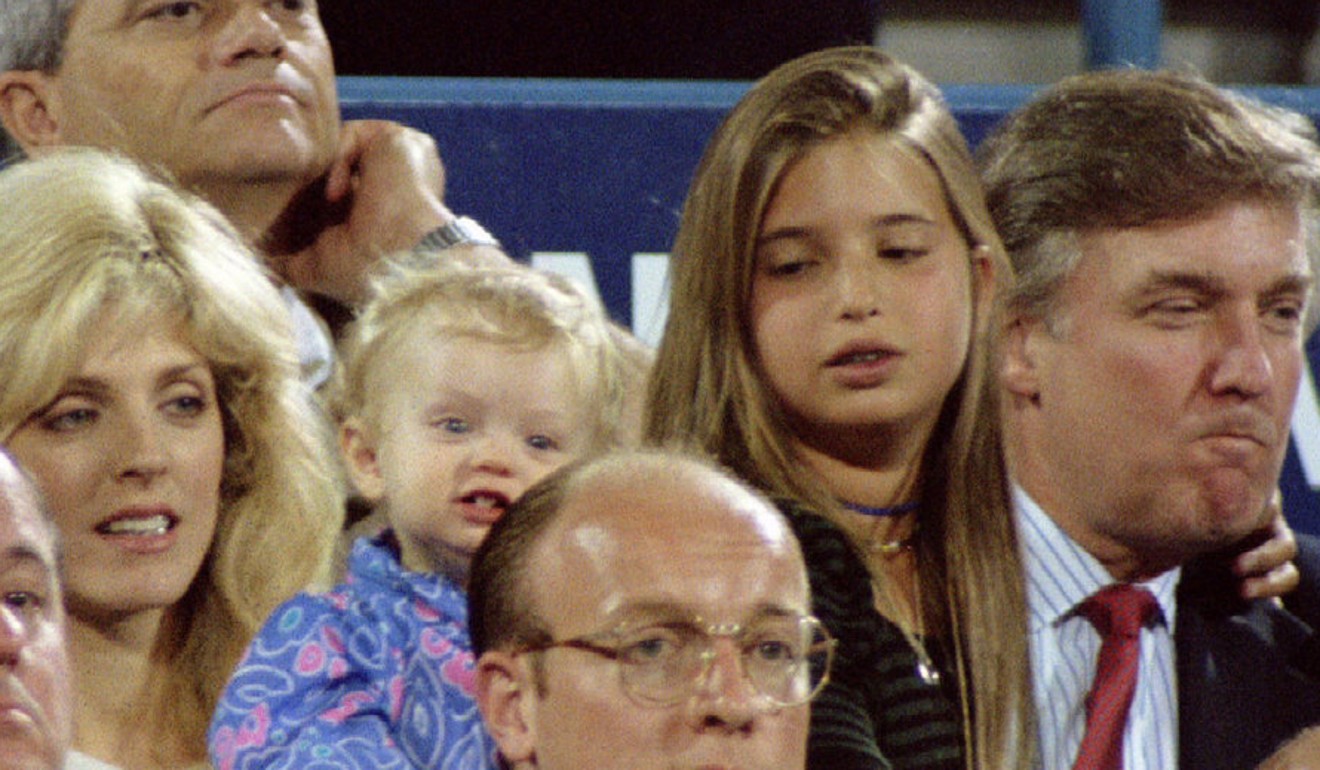 Ivanka attended the exclusive all-girls Chapin School in Manhattan – where Jackie Kennedy, former wife of US president John F. Kennedy, was once a student – and then went to boarding school at Choate Rosemary Hall in Connecticut, where John F. Kennedy also went.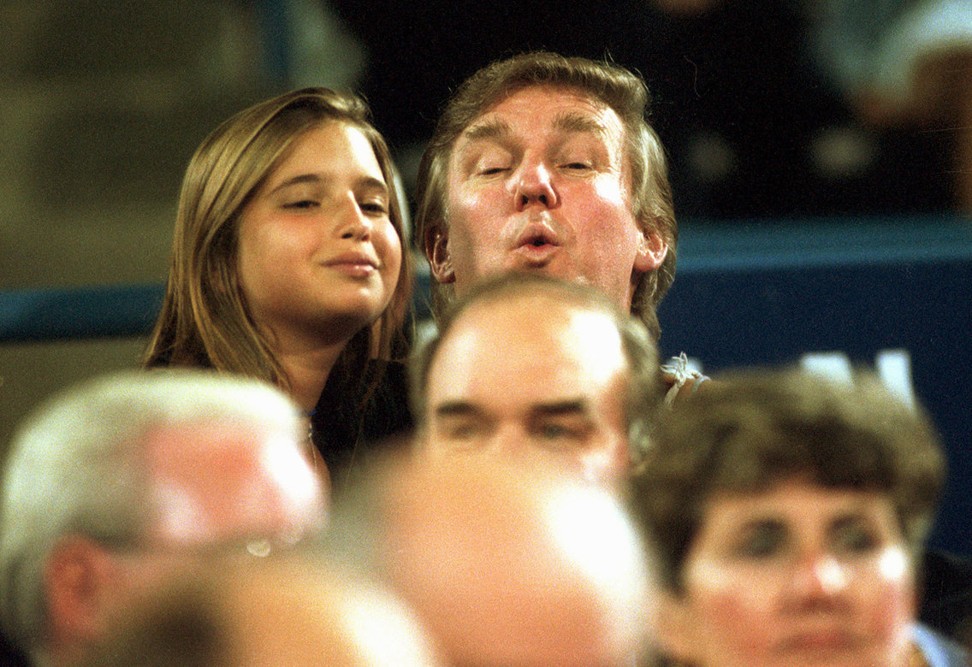 Taking after her mother, Ivanka started modelling as a teenager.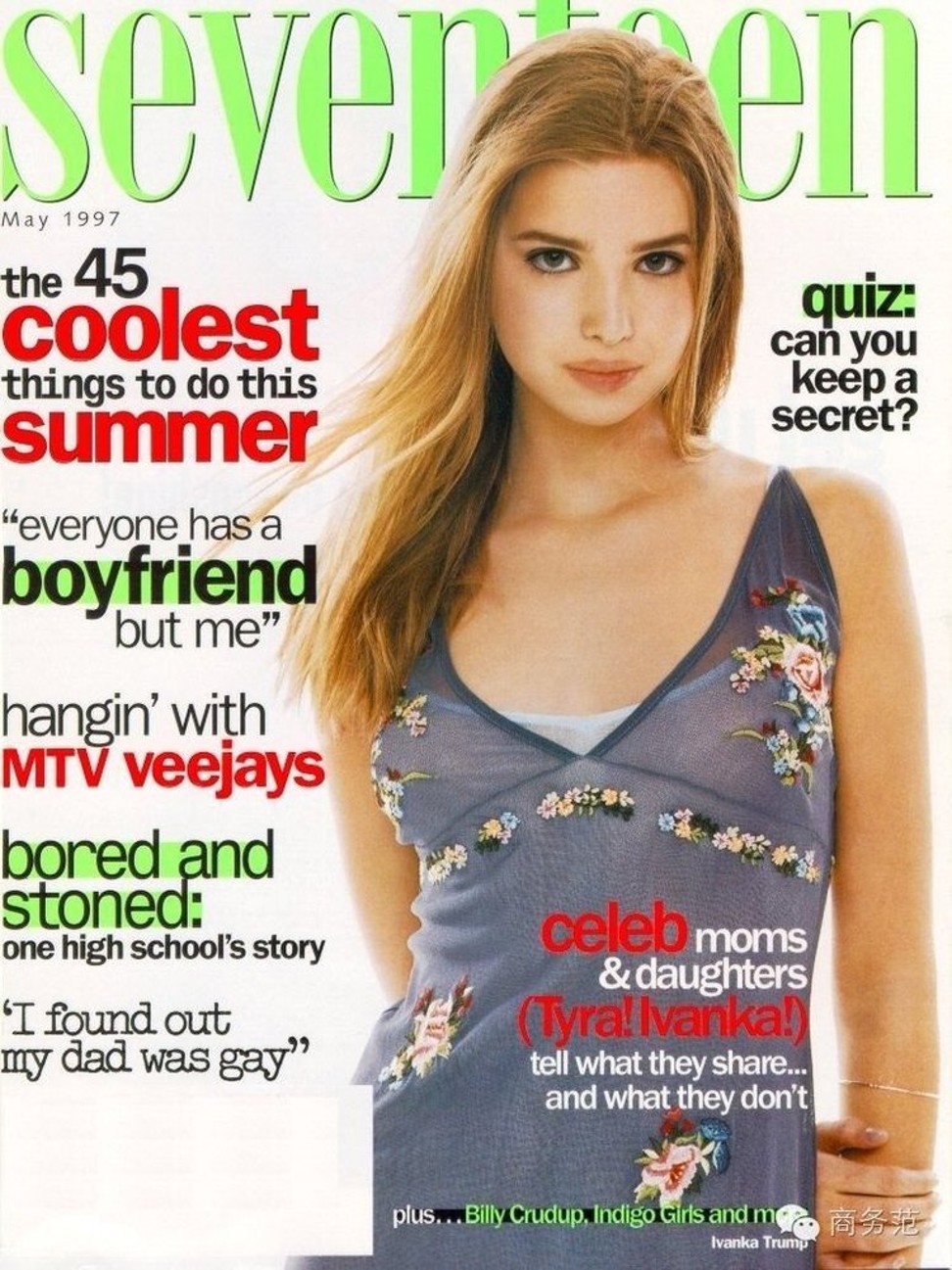 She studied at Georgetown and the University of Pennsylvania (her father's alma mater), where she graduated summa cum laude – the highest distinction – in 2004 with a degree in economics.
Ivanka met Jared Kushner, the son of a real estate developer, who also grew up in the public eye, in 2005. The pair began dating on and off soon after that.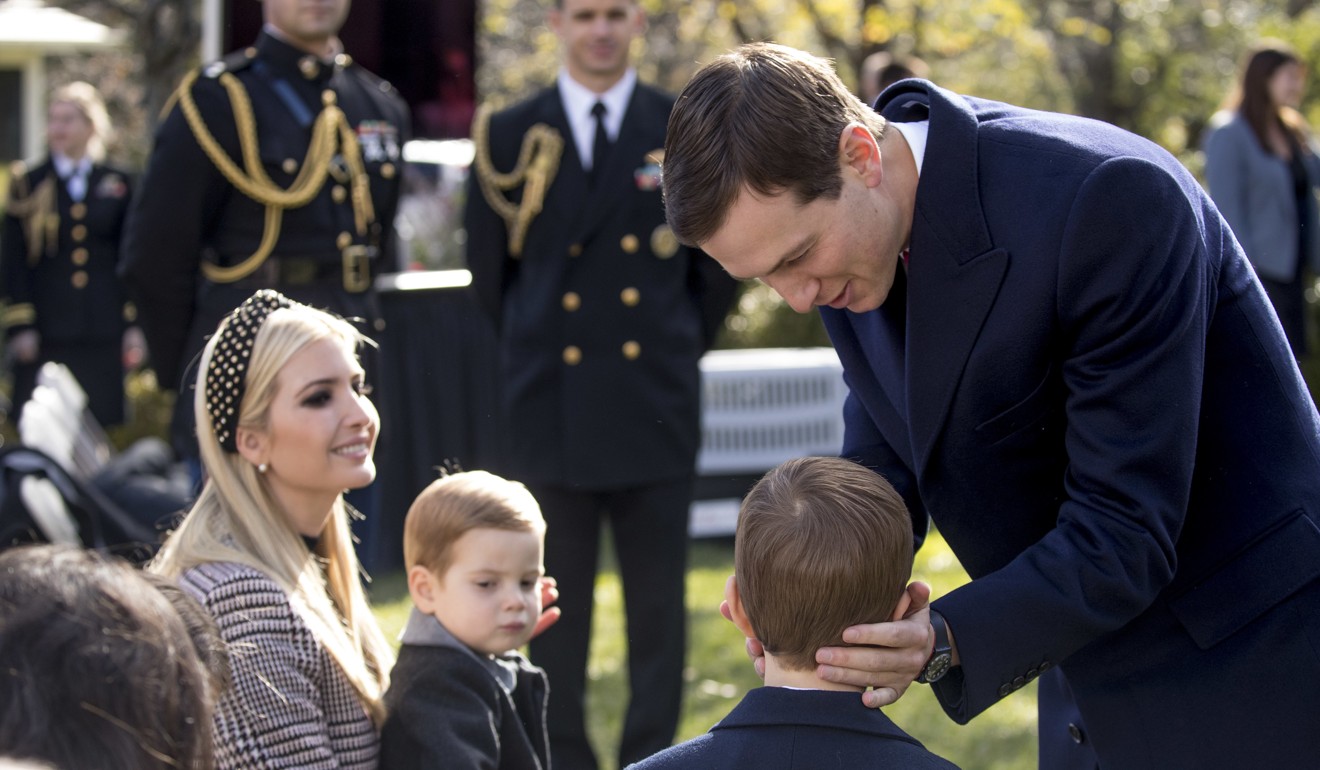 Standing one inch (2.5 centimetres) shy of six feet (1.8 metres) tall, Ivanka has walked on the catwalk runways for the fashion brand Versace.
She told Harper's Bazaar in 2007 that 60-year-old bankers "have nothing on a group of catty 16-year-old female models without parental supervision".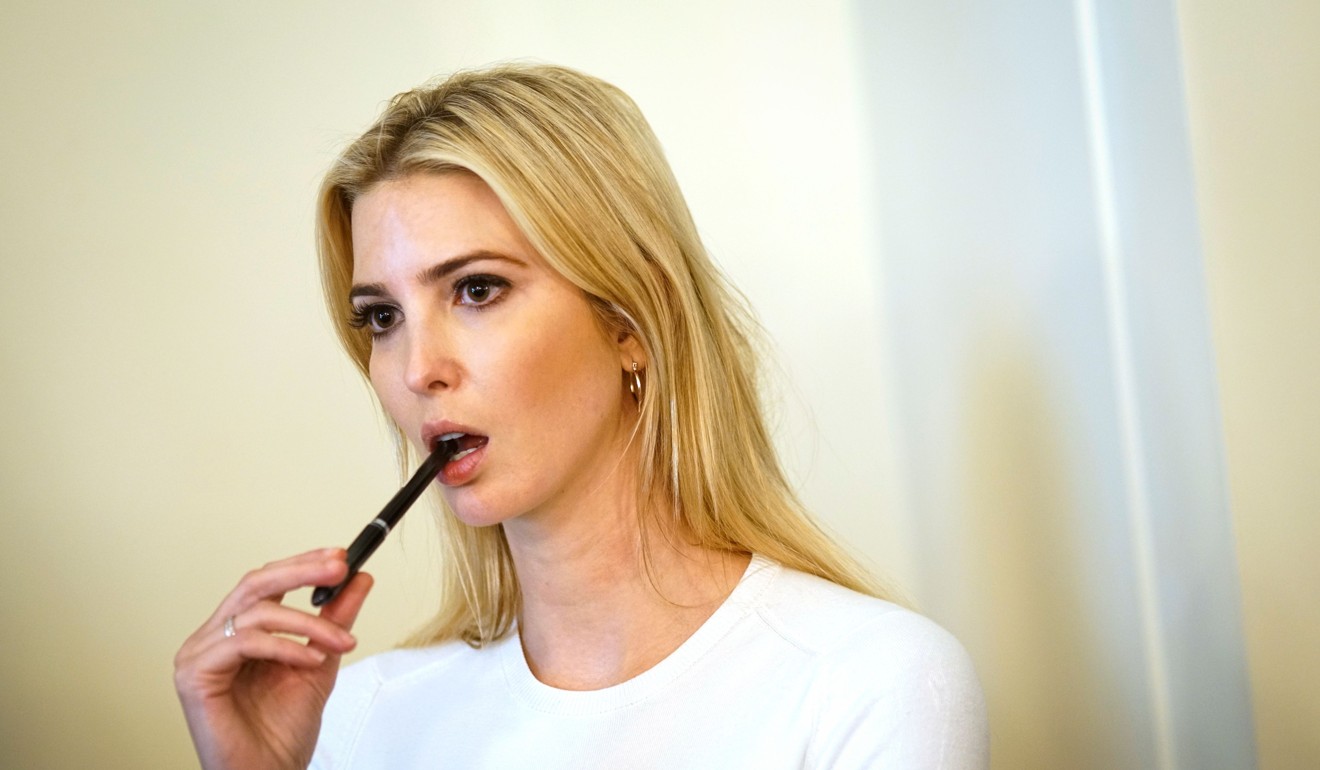 However, Ivanka's true passion has always been the family business.
She has tagged along to board meetings and negotiations her whole life, but started officially working for her father in 2005 after graduating from university.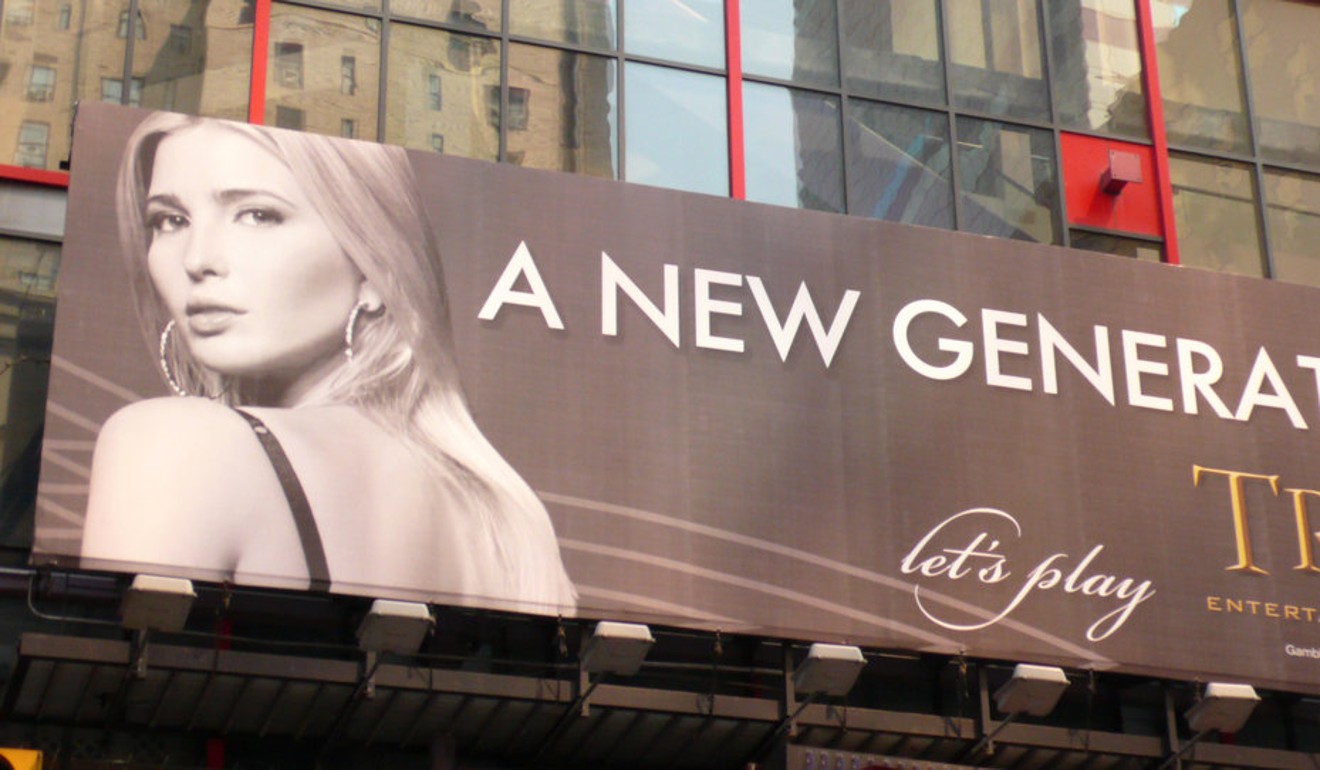 Ivanka appeared on her father's hit television show, The Apprentice, joining the cast as a boardroom judge from its sixth season to its final episode with the Trumps at the helm in 2015.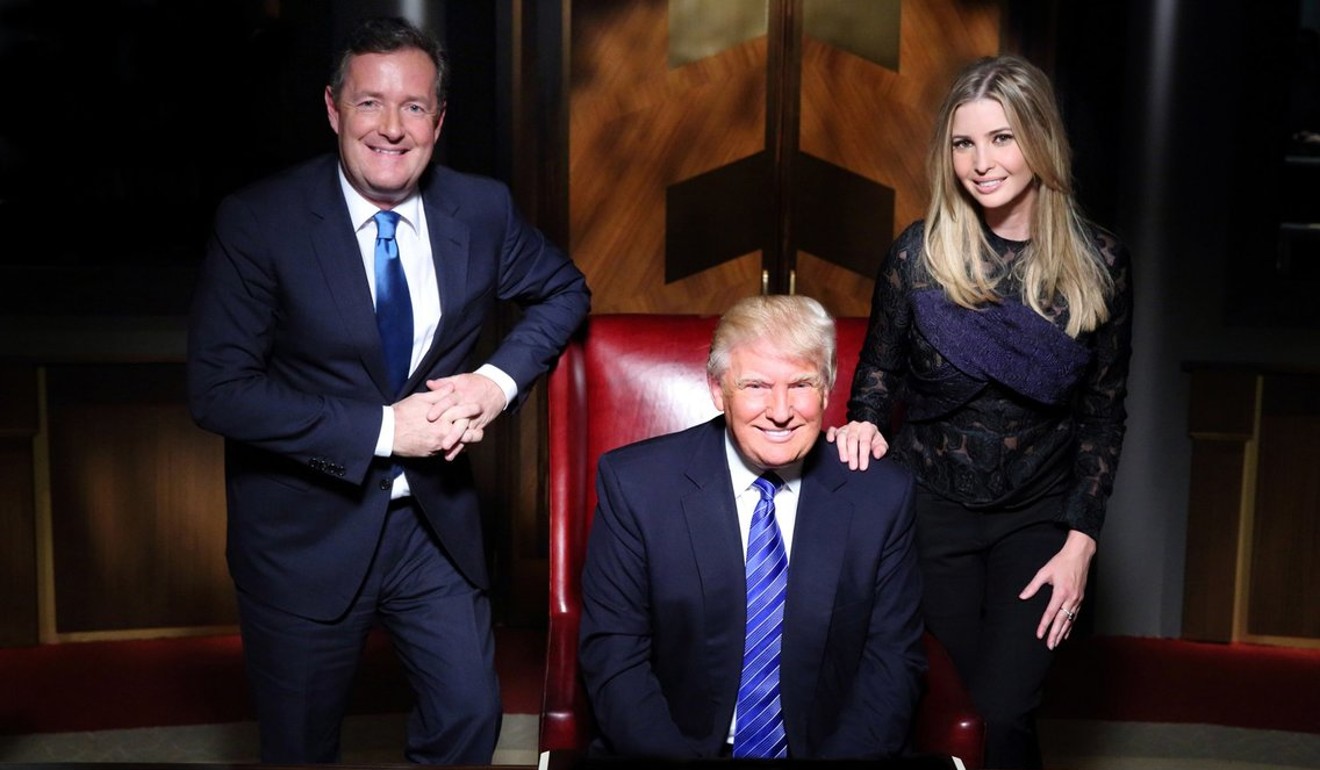 Ivanka has inherited her father's deal-making skills.
She was the lead negotiator on the Trump National Doral Miami, a US$1 billion property that she bought for US$150 million.
In 2009, she published, The Trump Card, an inspirational book on how to get ahead in business, based on her experiences. It was a New York Times bestseller.
Thank you, America, for the trust that you placed in my father. He will never let you down
Her second book, Women Who Work, was published in 2017.
Ivanka married Kushner on October 25, 2009 after converting to Orthodox Judaism for him.
In addition to helping run the Trump Organization – the family's real estate company – Ivanka also launched a jewellery collection business in 2007 – which has since closed – and soon afterwards created her own fashion and lifestyle brand, The Ivanka Trump Collection, which she shut down this summer.

Ivanka is an early riser, usually beginning work by 6.30am.
People magazine describe her as friendly, polished, eloquent, capable and even a bit intimidating.
She admits that she has "a big ego", like her father.

An avid Manhattan socialite, she has lent her name to various charitable causes, including the New York City Police Foundation and Cookies for Kids' Cancer.

She and her two brothers, Eric and Donald Jnr – all Donald Trump's children from his first marriage – held the title of executive vice-presidents of development and acquisition at the Trump Organization, with offices next to one another in Trump Tower.
She has always been extremely close to her father.
When Ivanka was young, he used to brag to high-powered executives about how smart she was. And he never ignores her phone calls.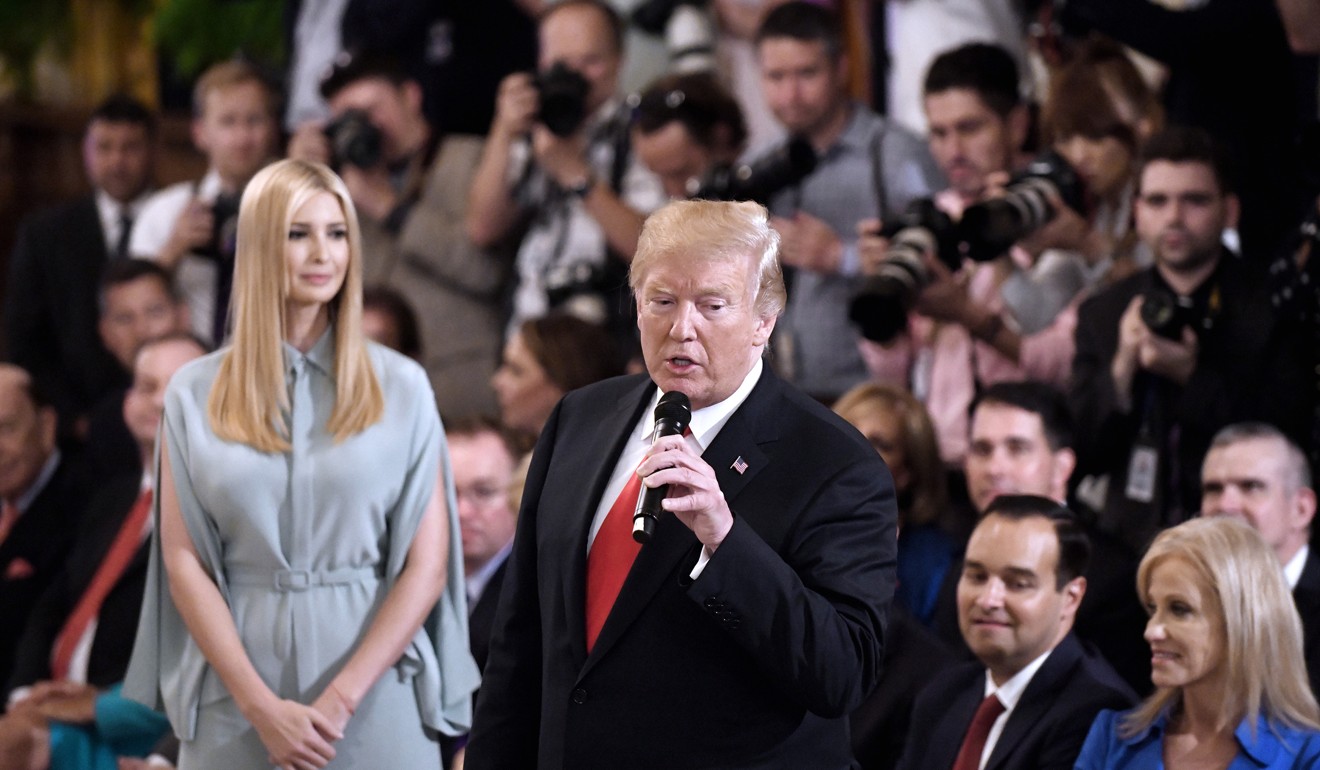 The recipient of numerous accolades for her business acumen over the years, the World Economic Forum named Ivanka a Young Global Leader, and she was 33rd on Fortune magazine's "40 Under 40" list in 2014.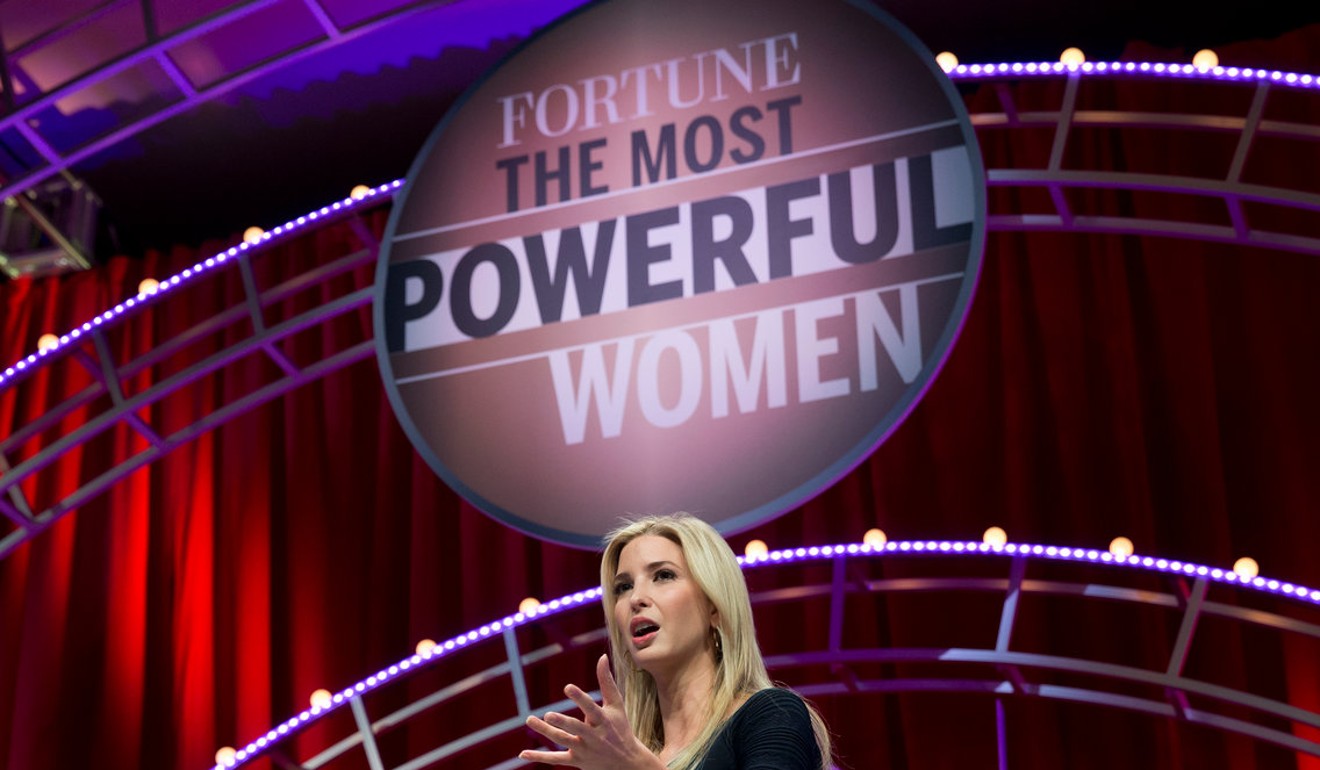 On March 27, 2016, Ivanka and her husband, Jared, welcomed baby Theo, their third child after Arabella and Joseph.

"The most important job any woman can have is being a mother, and it shouldn't mean taking a pay cut," she controversially proclaimed in a political advert for her father.
After her father clinched the party's presidential nomination, Ivanka delivered a keynote address at the Republican National Convention, highlighting her father's record of supporting women and minorities within his company.
The most important job any woman can have is being a mother, and it shouldn't mean taking a pay cut
She was her father's constant foil on the campaign trail.
After a lewd 2005 tape was uncovered, of Trump making crude sexual remarks about women, Ivanka said his comments were "clearly inappropriate and offensive", and that she was glad he apologised for them.
Her support for her father has never wavered.
"Thank you, America, for the trust that you placed in my father," Ivanka said on election night after he won. "He will never let you down."

And she is clearly her father's favourite child. "Daddy's little girl", he's called her.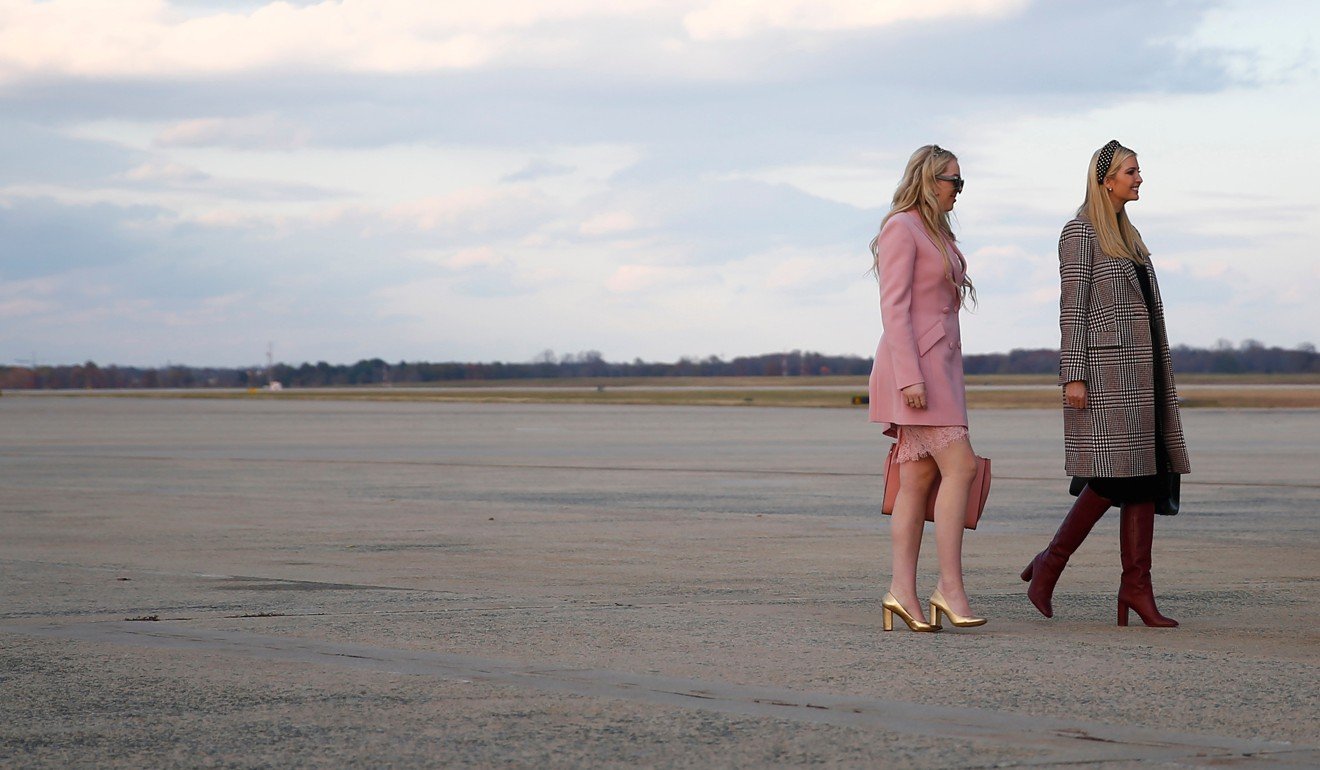 After the election, Ivanka and Jared moved to Washington, and both relinquished control of their many business ventures.
At the time she stepped down from her fashion line and the Trump Organization, leaving the company in her brothers' hands.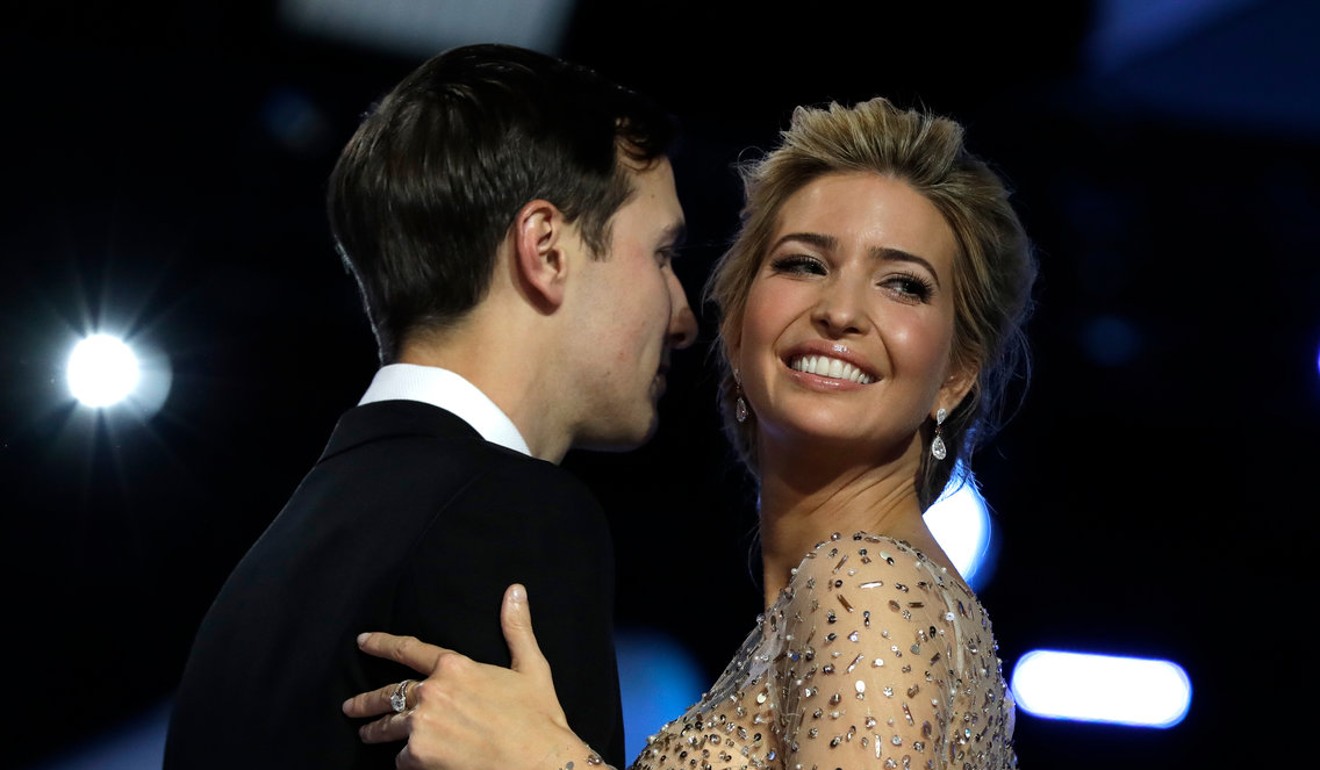 After Donald Trump's election victory, Ivanka found that many of her father's critics were jeopardising her brands.
The retailers Nordstrom, Neiman Marcus, Gilt and Burlington all dropped her fashion line in early 2017 following customer protests and weak sales.
I do not know when or if I will ever return to the business, but I do know that my focus for the foreseeable future will be the work I am doing here in Washington
In July 2018 she announced she was shutting down her fashion company, adding: "I do not know when or if I will ever return to the business, but I do know that my focus for the foreseeable future will be the work I am doing here in Washington."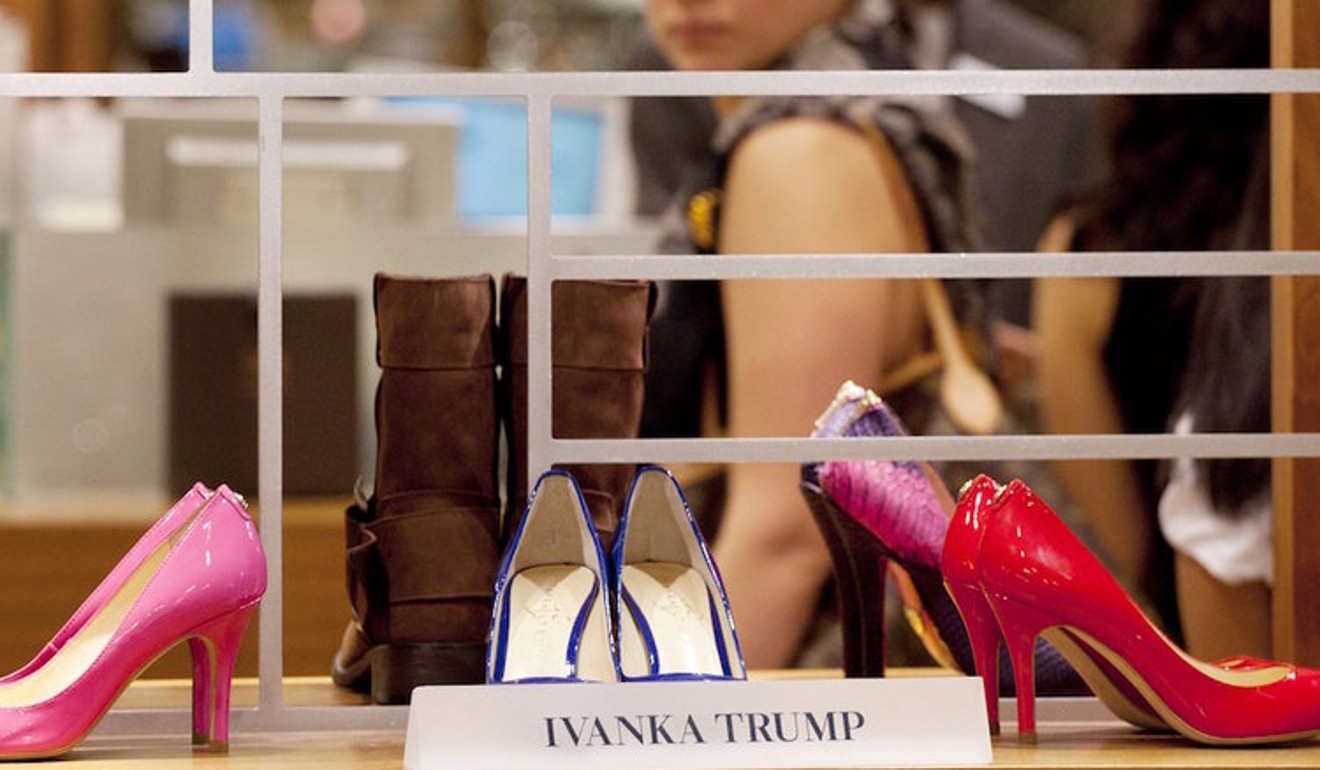 One of her father's closest confidantes, Ivanka has sat in on many of his meetings with business and world leaders – just as she did as a child.

Yet sometimes critics think she has gone too far, such as the time when she briefly took her father's seat at the G20 Summit in Germany in July 2018.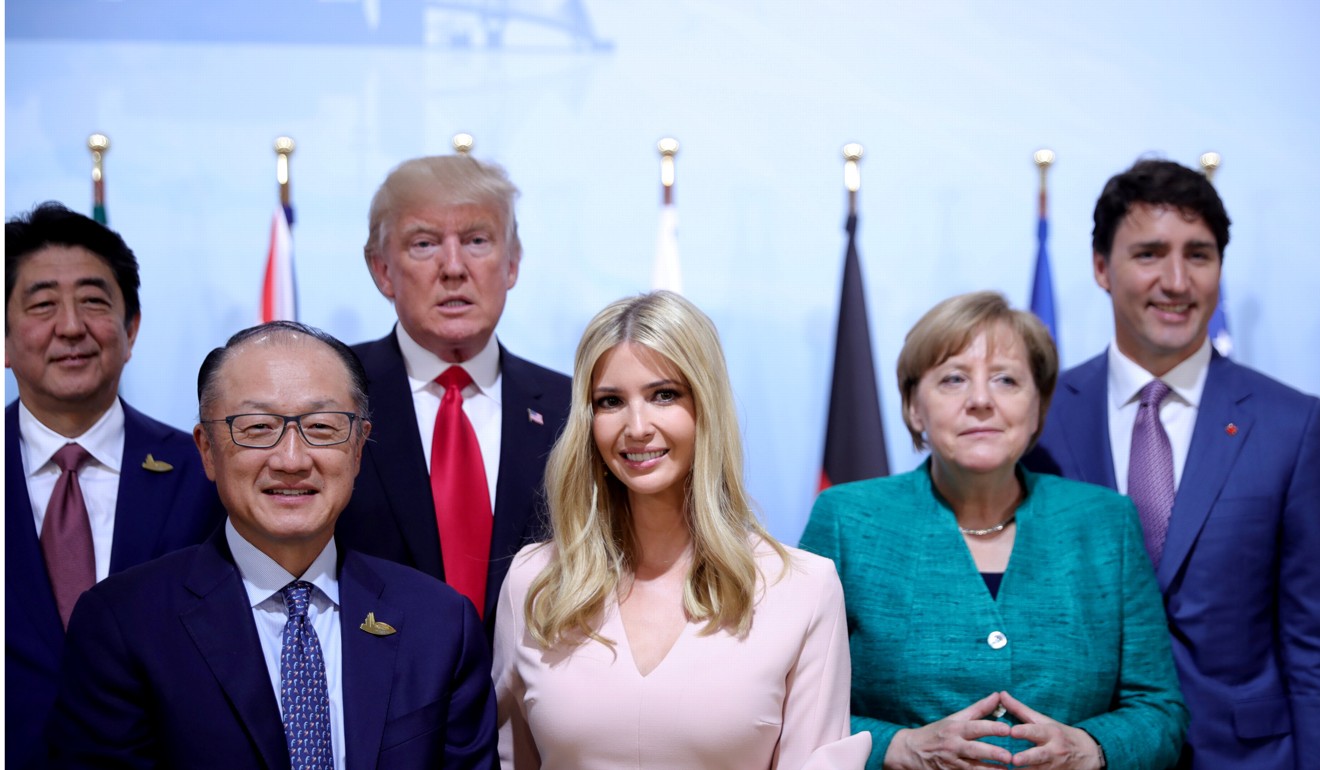 She has represented the US on many occasions, including attending the 2018 Winter Olympics in South Korea.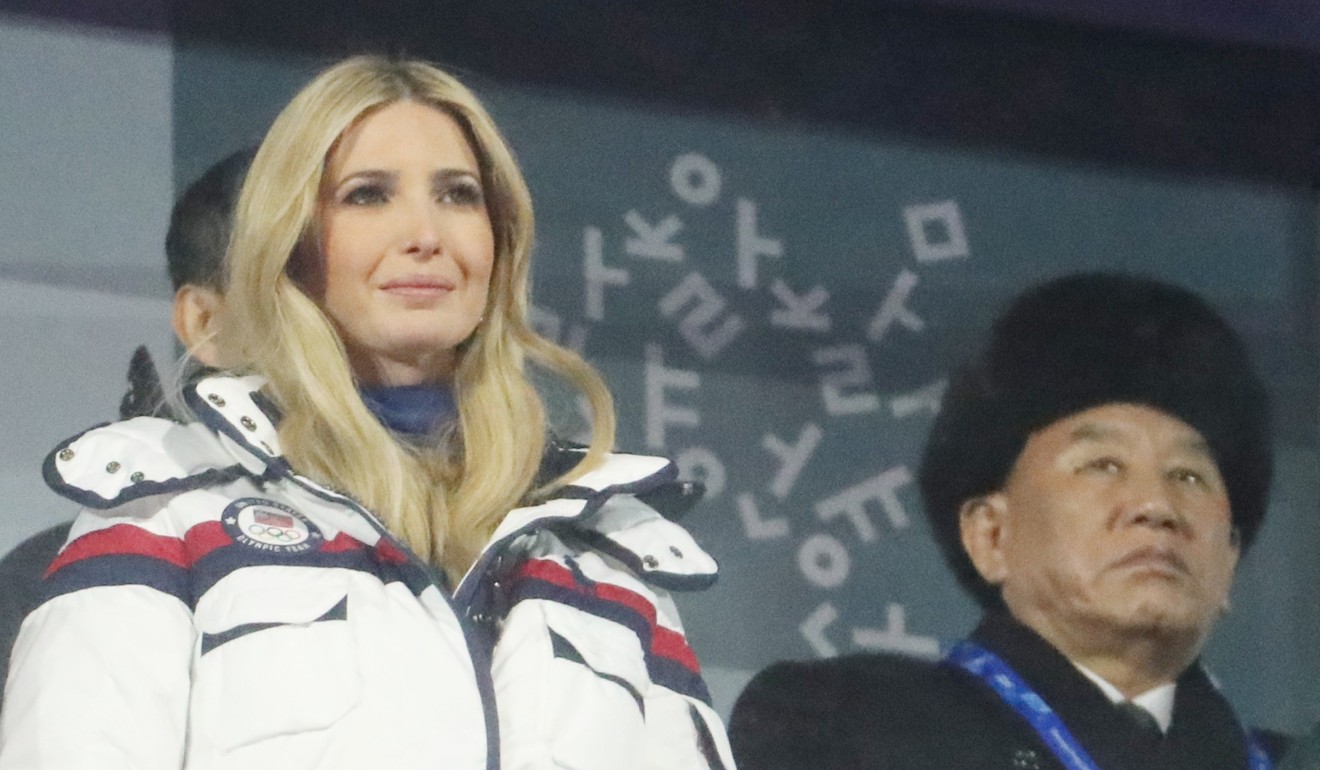 She and Jared also opened the new US embassy in Israel on May 14 this year, which her father had moved to Jerusalem.
That same day, 40,000 Palestinians protested about the opening at the Gaza border.
At least 58 Palestinians died and more than 2,700 were wounded, many at the hands of Israeli forces.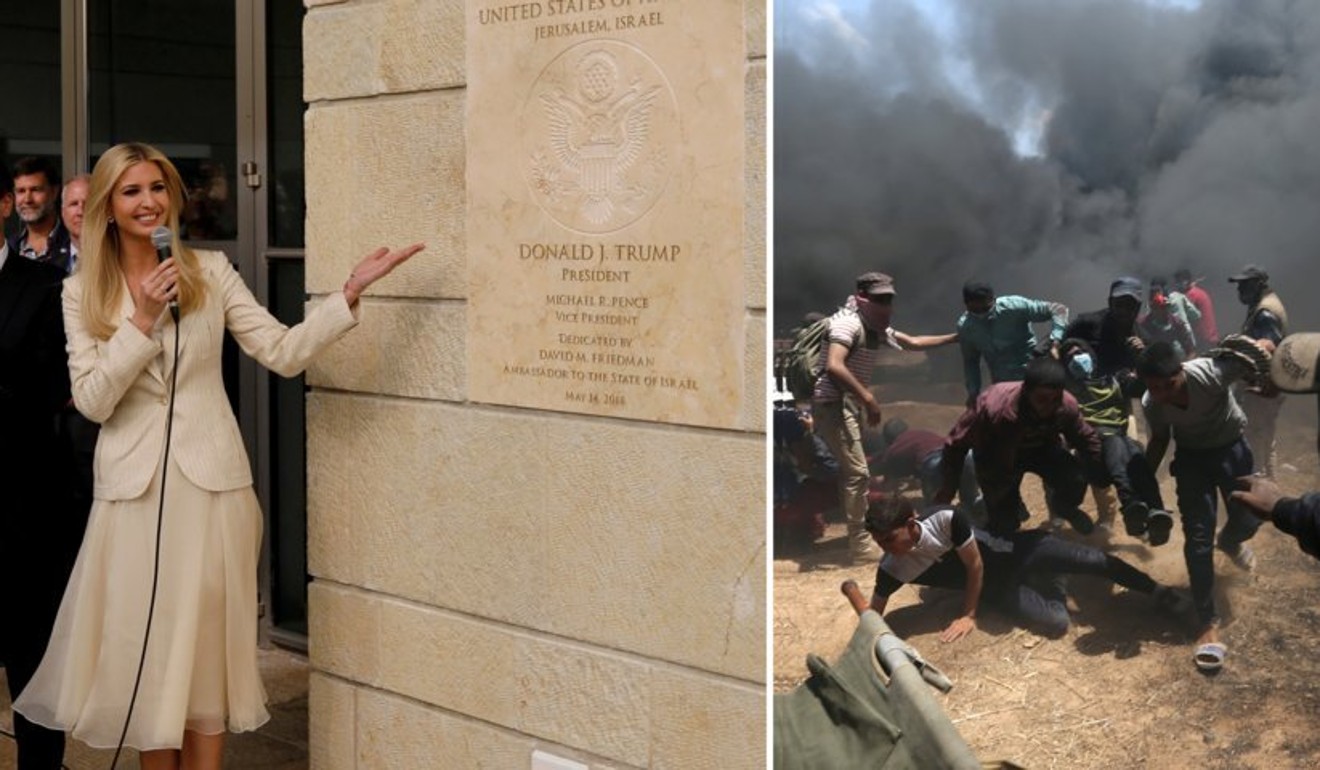 Protesting against Donald Trump's controversial "zero tolerance" immigration policy and family separations at the US border, celebrities called on the first daughter to intervene in a "Dear Ivanka" campaign that went viral.
After the president ended the family separations, Ivanka later said the family separations had been a "low point" in her time in the White House.
"I am very vehemently against family separation and the separation of parents and children," she said in August.
Ivanka has made supporting children and families her key issues, pushing for a child tax credit and paid family leave.
She has broken with her father on two notable occasions since he became president – once when she defended the press, saying she didn't think the media, or the "fake news" as Donald Trump likes to say, were the "enemy of the people".
I think it's a pretty inappropriate question to ask a daughter if she believes the accusers of her father when he's affirmatively stated there's no truth to it
Ivanka also denounced disgraced former Alabama Senate candidate Roy Moore before her father withdrew his endorsement.
Yet she always defends her father, such as the time a reporter asked if she believed the 20 women who have accused Trump of sexual misconduct.
"I think it's a pretty inappropriate question to ask a daughter if she believes the accusers of her father when he's affirmatively stated there's no truth to it," Ivanka said.
Donald Trump even floated the idea of making her his new US ambassador to the UN, saying she "would be dynamite", but said he could "already hear the chants of nepotism".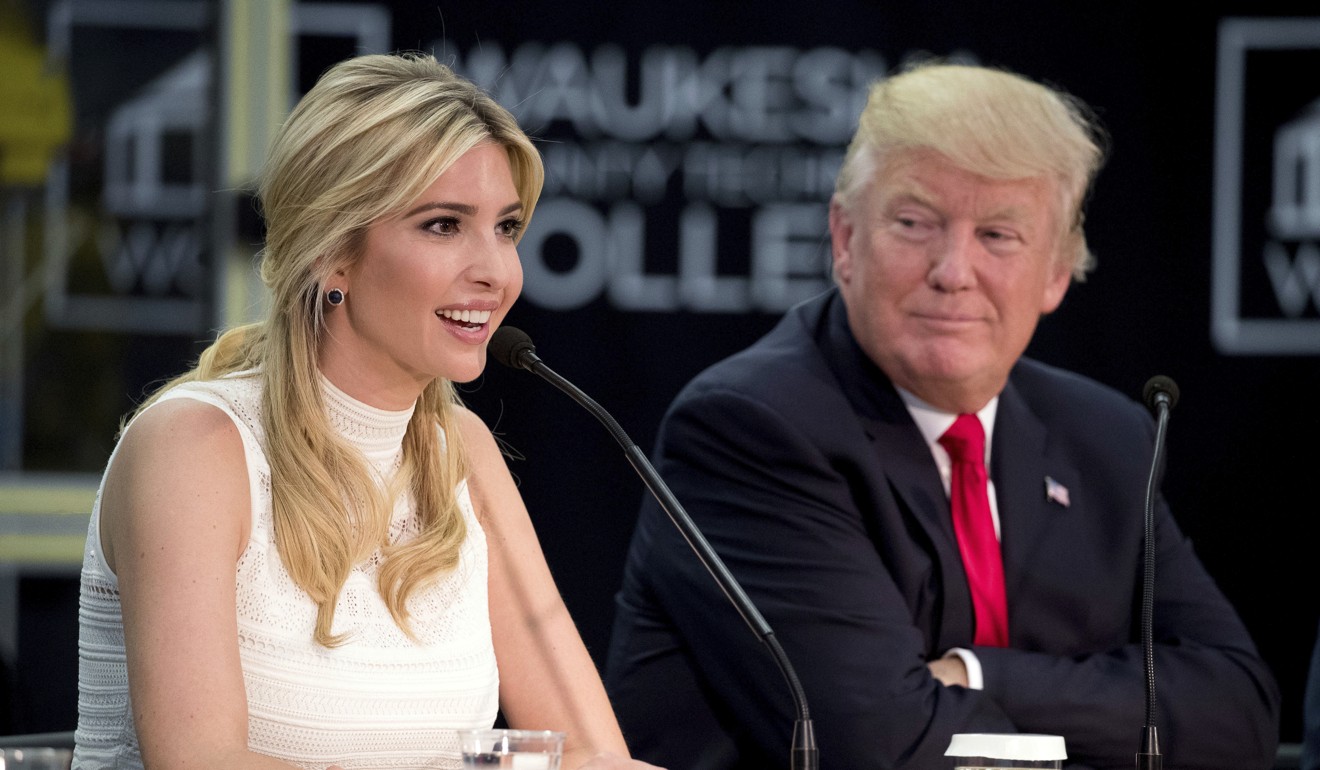 Ivanka has found herself under fire after The Washington Post reported this month that she conducted government business using a private email account – in violation of federal records rules.
Many saw Ivanka's use of a private email to be hypocritical, after her father called for Hillary Clinton, his Democratic rival in the 2016 US presidential election, to be "locked up" over her use of a non-government email while serving as secretary of state.
20 facts about Melania Trump that show she is unlike any other US first lady
A spokesperson for Ivanka's ethics counsel told the newspaper that Ivanka was unaware that using a private email for government business violated records rules, and emphasised that she had never discussed classified information on her private email.
Ivanka's trusted voice is likely to shape her father's presidency for years to come.
She's lived her whole life in the spotlight – why stop now?
Want more stories like this? Sign up here. Follow STYLE on Facebook, Instagram and Twitter

This article originally appeared on Business Insider .