This story was originally published in XXIV magazine 2018

"Making mistakes is really okay," says Juliette Gimenez, founder of Goxip, a Hong Kong-based fashion app that makes use of image-searching for fashion pieces. "The faster they make the mistakes, the faster you can correct them. The benefits will be for the company."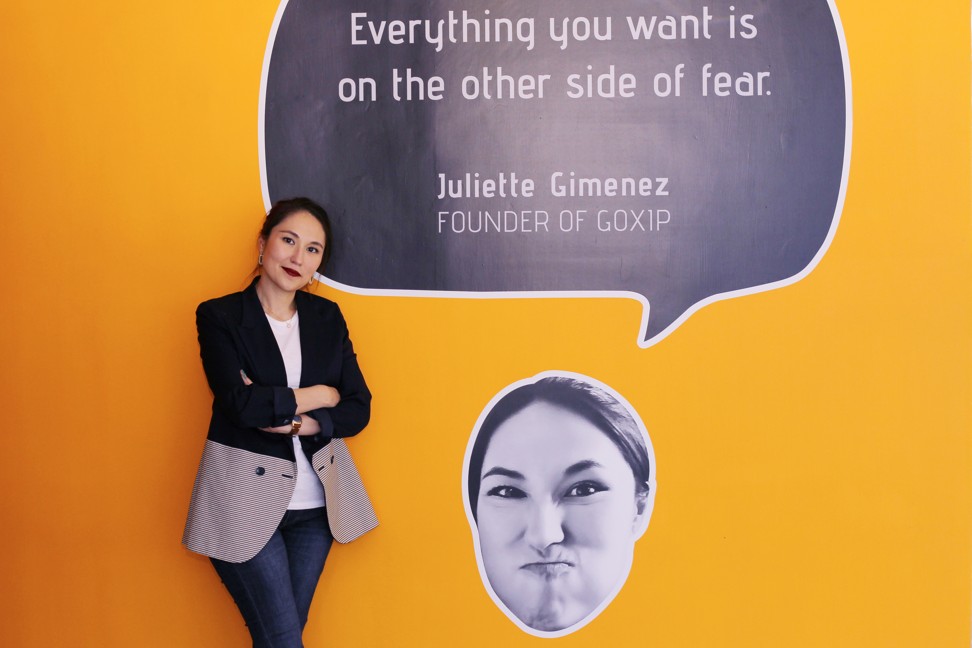 You get so creative with excuses. But as you get older, you want to become a 'real' person
Goxip, which was founded in 2016, came into being as a result of Gimenez's inability to find outfits that suited her. "I always had challenges in shopping for myself," she says. "I'm extremely bad at coordinating colours and styling. So I read magazines a lot." Despite her best efforts, that only added to her frustration. That's when Gimenez realised there was a need for a better solution to her wardrobe dilemmas and reached the conclusion that there must be more people like her who weren't proficient at styling.
STYLE Edit: Gucci's designer Alessandro Michele in tribute to France
"I figured that maybe if we used image-search, then it would probably be easier for people to search for an item. Or, if I need to save time, I can go to one site, using one minute instead of 10 to search for one item.
"Online shopping definitely facilitates a part of life that people don't think they could have," Gimenez says. "I will order five to 10 items at any given time; my home is basically the only dressing room that I like. I can fit in 10 hours non-stop without any disturbance from the sales assistants or being rushed, I could even open a bottle of wine while trying different combinations of items that I have at home."
Entrepreneurs often admit that their business is their baby. Having a day off doesn't necessarily translate into staying away from work, although Gimenez will let her hair down. "In that case, I will bring my dog to work and crack jokes with my employees," she says.
Meghan Markle presents designer of the year award to Clare Waight Keller
"When I was younger, I was always late for things, whether it was meetings or dinners," Gimenez admits. "I'm always telling my friends that I'm literally around the corner while I'm at home still curling my hair." Which is so bad, she chuckles. "You get so creative with excuses. But as you get older, you want to become a 'real' person."
Juliette Gimenez's preferred timepiece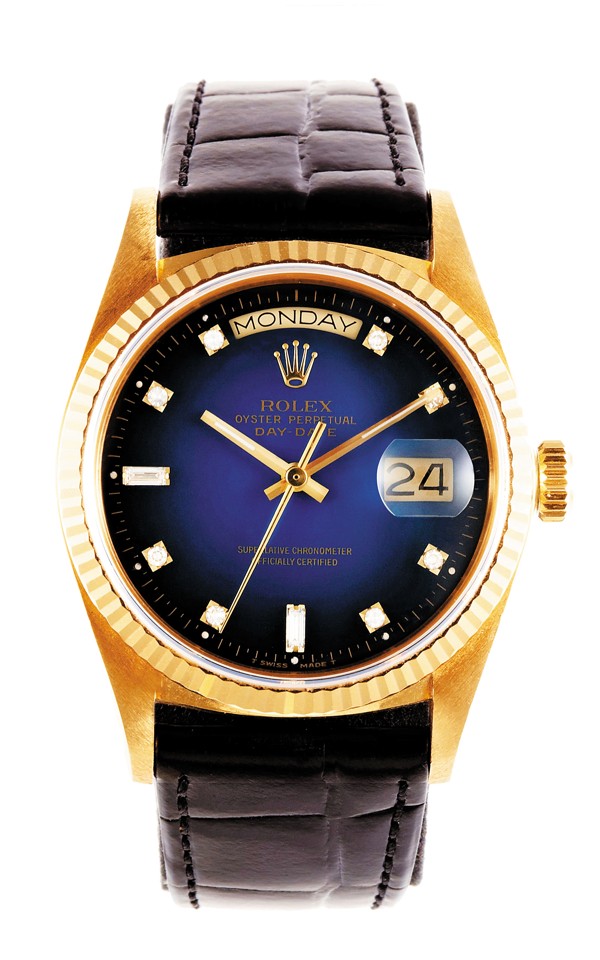 "This is by far the most meaningful Rolex that I have. The person who got me this watch is my wife ... for our first anniversary. We met when we were extremely young. I am a passionate person, I rush through things. Looking at this watch teaches me to take my time."
Want more stories like this? Sign up here. Follow STYLE on Facebook, Instagram and Twitter