We review Bounce Limit, where you burn calories and jump for joy – graceful like a baby elephant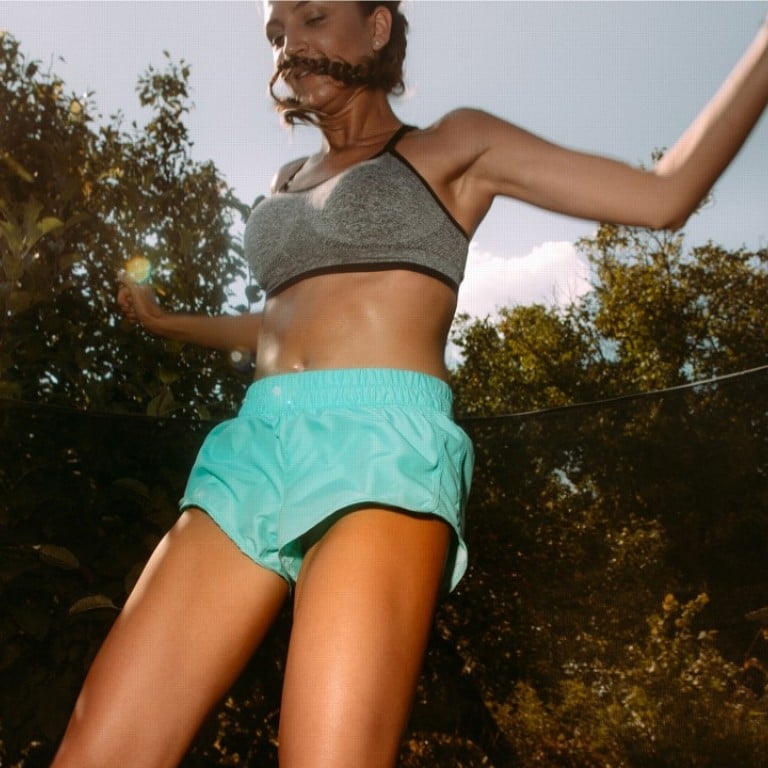 Remember when you were young and your parents (probably) gave you a hard time for jumping up and down on your bed?
Well, the joke's on them.
In recent years, there's been a rise in rebounder exercises around the world which takes all your favourite exercise moves from floor to trampoline without any berating (hopefully) from your parents or your trainer.
We decided to take a smug trip down memory lane and tried a rebounding class at Bounce Limit, a Sheung Wan boutique trampoline fitness studio in Hong Kong.
What it is 
Up to 50 minutes of high-intensity, low-impact exercises, which will leave your heart pumping, your legs feeling like jelly and your core on fire.
Depending on the type of class you choose, you will go through different types of exercises usually found in gym classes, but all using the rebounder to absorb most of the impact on your joints.
Range
Whether you fancy trying the original AirBounce class, prefer to marry yoga/Pilates with rebounding in the BouncePilates or let off some steam in the martial-arts inspired CombatBounce class, there is something for everyone.
Special light-emitting diode classes will also have you bouncing in the dark if what you are after is to be getting your sweat on in a nightclub-esque atmosphere.
What we love
Having suffered from several sports-related injuries, we really appreciated how much impact the rebounder absorbs.
Before class began, our trainer asked us to jump on the floor and then jump on the rebounder to truly feel the difference – and trust us when we say our knees were much happier on the rebounder.
Things to note
Surprisingly, the focus of this workout is not to jump as high as you can, but to push down on the rebounder while attempting a variation of standard exercise routines, be it mountain climbers, lunges or tuck jumps. Balance is key.
We felt as graceful as a baby elephant when we were asked to do exercises [on the rebounder], which we know we would have no difficulty performing on flat land.
Anything else?
Grippy socks are required, and are available to buy.
The studio also has all the amenities you need, including towels and toiletries.
While we didn't try this option, we noted that the studio also offers a "YinRelease" class, which takes inspiration from yin yoga where poses are held for longer to allow for release of muscle tension.
Trust us, we definitely felt this was necessary after our first rebounding class.
Conclusion 
Rebounding certainly has it ups and downs and it's not for the faint of heart or the vain.
Again (like Lights Out, another Hong Kong gym, which offers immersive boxing group classes), form may suffer for the fun – simply because everything feels new and different when you're on the rebounder.
Yet as they say, practice makes perfect. We'll see you on the rebounder.
Want more stories like this? Sign up here. Follow STYLE on Facebook, Instagram and Twitter


'STYLE' tries a high-intensity rebounding class at the Hong Kong boutique trampoline fitness centre where legs turn to jelly and form goes out the window