Learn how to make winter solstice tangyuan at the Michelin-starred Ming Court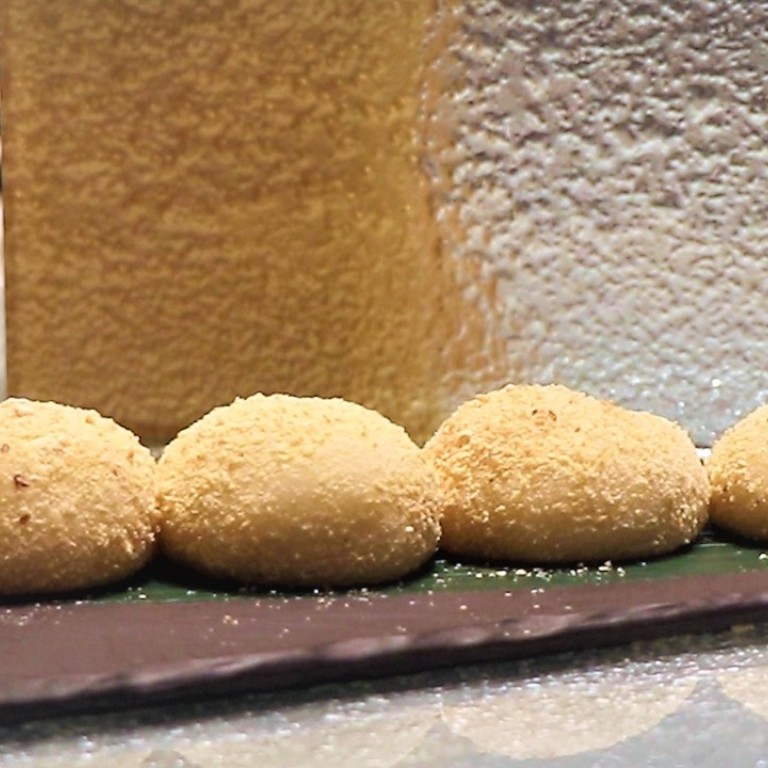 Winter solstice is almost upon us. Chinese families often celebrate the changing of the seasons at a gathering where they dine and enjoy sweet glutinous rice dumplings. The roundness and division of filling and wrapping while making these dumplings (tongyuen in Cantonese or tangyuan in Mandarin) symbolise family unity and harmony.
So we went to Ming Court at the Cordis hotel to learn to make a version of this traditional delicacy. Normally the tangyuan is in a soup, but the one we made was dry and seasoned with peanuts.
We started with the filling of the tangyuan, which is made of peanut sauce, sesame seeds, sugar, vegetables and sesame oil. The ingredients are mixed to form a filling similar to a paste, which we put in the refrigerator to solidify.
Next we created the outside wrap of the tangyuan, which consists of wheat flour, regular flour, glutinous rice flour, sugar and water. It was similar to making dough – we basically put the ingredients together and kneaded them.
Then we brought out the cold filling, scooped out small round balls and wrapped them in the dough. Once that was done, we steamed the tangyuan, then rolled the dumplings in peanut powder, and they were ready to go.
Video by Jovelyn Fuego
Want more stories like this? Sign up here. Follow STYLE on Facebook, Instagram and Twitter


Eating the sweet glutinous rice dumplings at a family gathering is traditional practice at this time of year