If you've signed up for the Standard Chartered Hong Kong Marathon in February but haven't made a dent in your training plan, or have simply fallen behind on your daily fitness schedule, these 7 trails in Kowloon and on Hong Kong Island will be at your feet in no time.
The routes have several advantages: they are easily accessible from major business districts on both sides of Victoria Harbour, allow you to go on daily short runs before or after work – or even during your lunch break – and, bonus: they come with spectacular views.
If you're training for the marathon, you'll find these short runs especially beneficial – in addition to the longer ones you're no doubt doing over the weekends – thus boosting your confidence on the big day.
They're also recommended for overseas visitors looking to stay fit on the road, and offer a different perspective of the city.
Why 'Sporty Bitch' fitness blogger 'dares to say what everyone thinks'
Hong Kong Island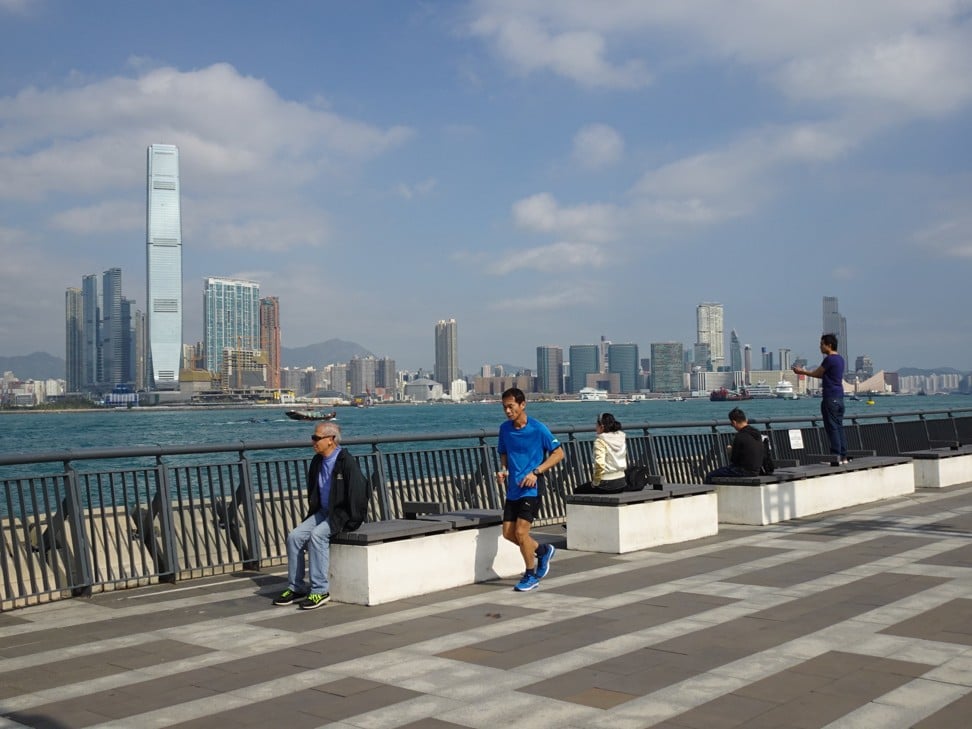 1. Central and Western District Promenade
One of the most spectacular routes in the city with stunning harbour views on one side and skyscrapers on the other.
The promenade (including some narrower connecting paths) extends from Sun Yat Sen Memorial Park in Sheung Wan to Golden Bauhinia Square in Wanchai, covering a distance of 3.5km.
You can also start from Star Ferry Pier, in the middle, and do a 7km loop course.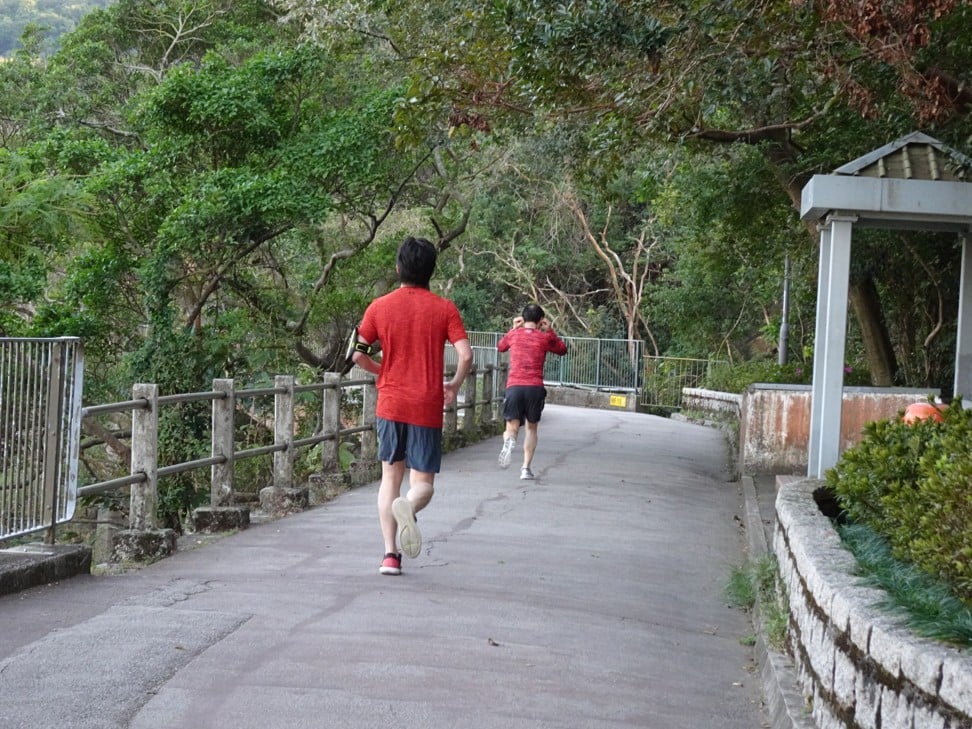 2. Bowen Road
Probably the best known running route in Hong Kong, this is a flat, paved path in Mid-Levels, stretching from the lower end of Magazine Gap Road above Central to the Stubbs Road roundabout near the Adventist Hospital.
The total distance is 4km, and about two-third of the road is traffic-free with plenty of trees, and a good view of Wanchai and Causeway Bay.
Meet online stars Matt Steffanina and Emi Wong at YouTube Fanfest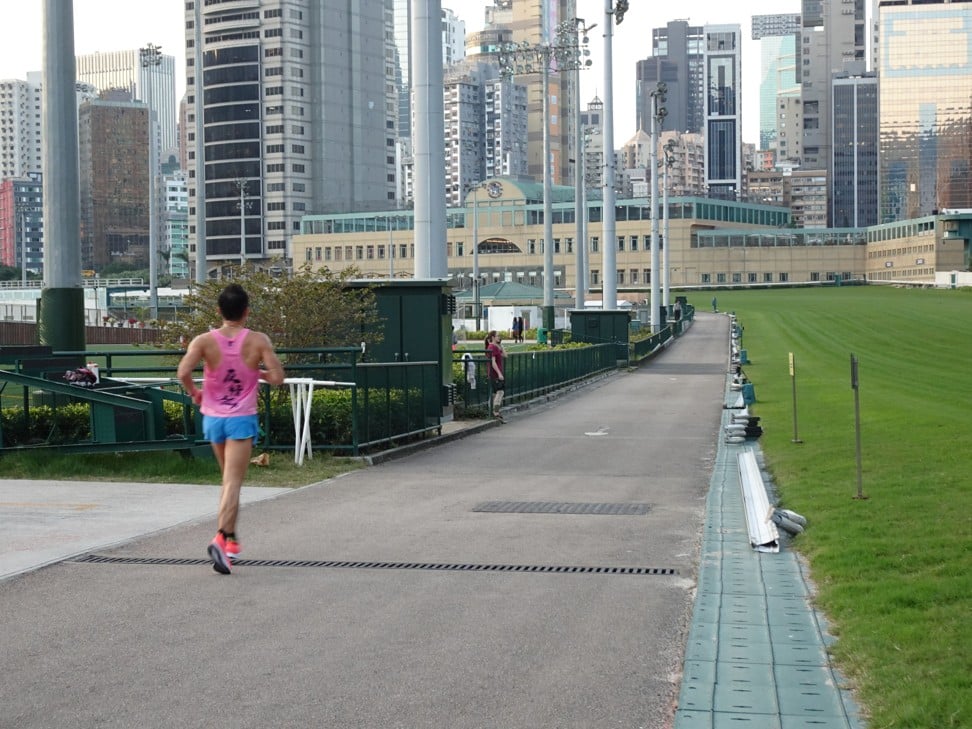 3. Happy Valley Recreation Ground
This government sports facility lies within the infield of Happy Valley Race Course on Wong Nai Chung Road.
There is a 1.1km jogging trail within the sports ground, but runners prefer the 1.4km service road around the sports ground next to the race track.
It's especially popular at night as the facility stays open until 11pm, excepts on race days, which usually fall on Wednesday. Changing rooms and lockers are available.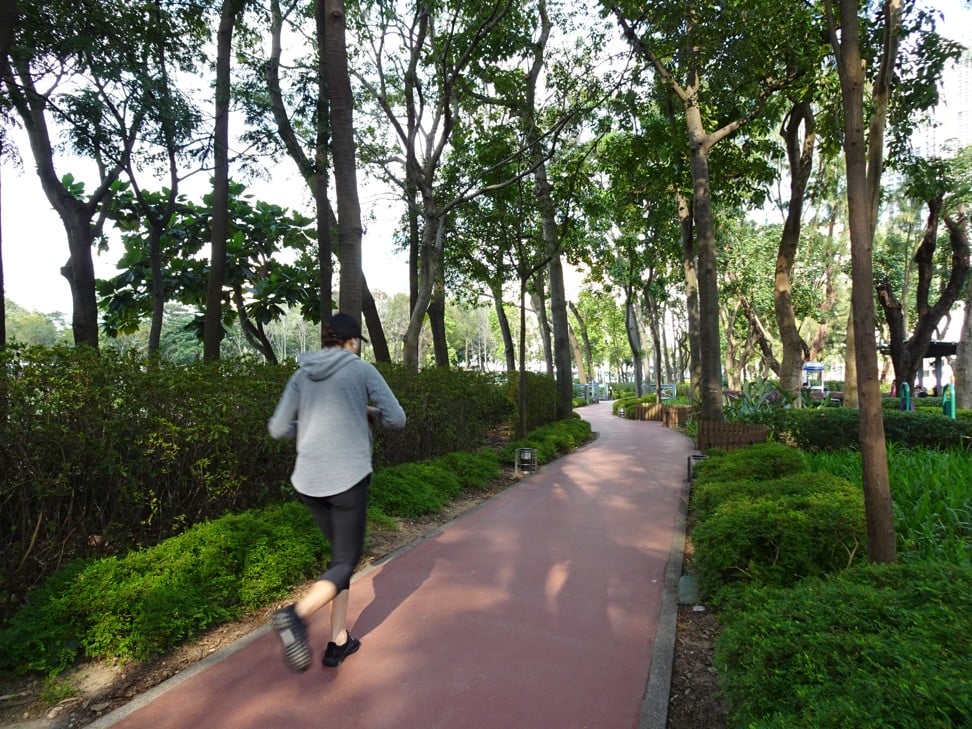 4. Victoria Park
At the largest and most popular park on Hong Kong Island, you can run on the 625-metre, tree-lined jogging trail in the middle, or the paths within the park, if it is not too crowded. Changing rooms and lockers are available.
How fitness went from holiday activity to ultimate 'destination'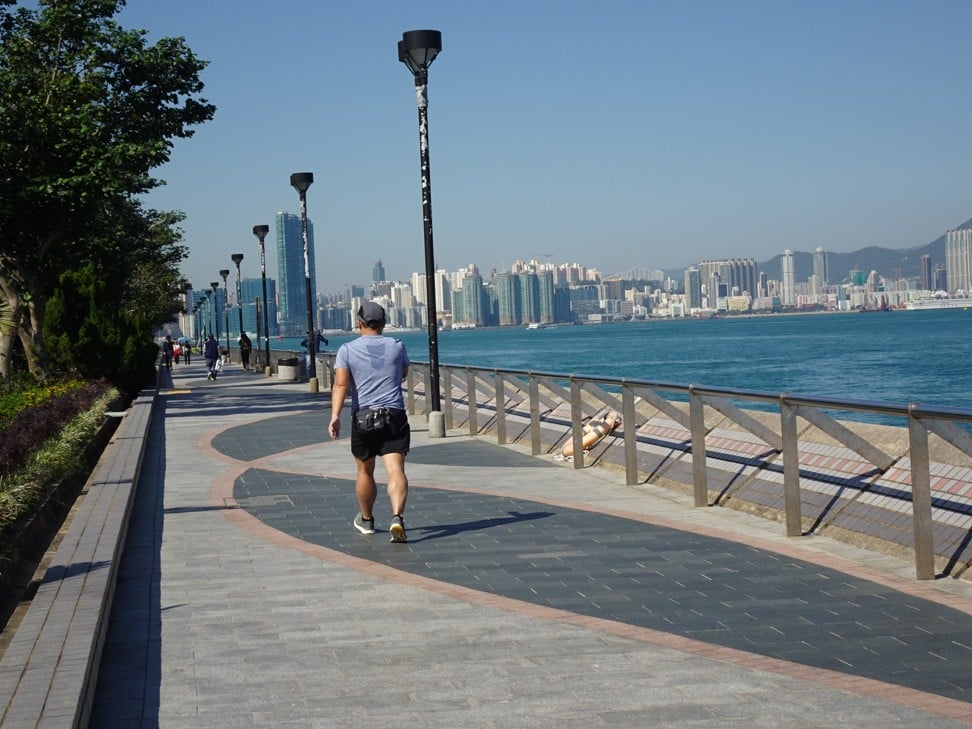 5. Quarry Bay Promenade
This is a 1.8km route along the waterfront between the Quarry Bay Park and Sai Wan Ho, with wide views of Eastern Kowloon and Lei Yu Mun Channel.
The promenade flanks Quarry Bay Park, the Fireboat Alexander Grantham Exhibition Gallery, and an array of recreational facilities.
Kowloon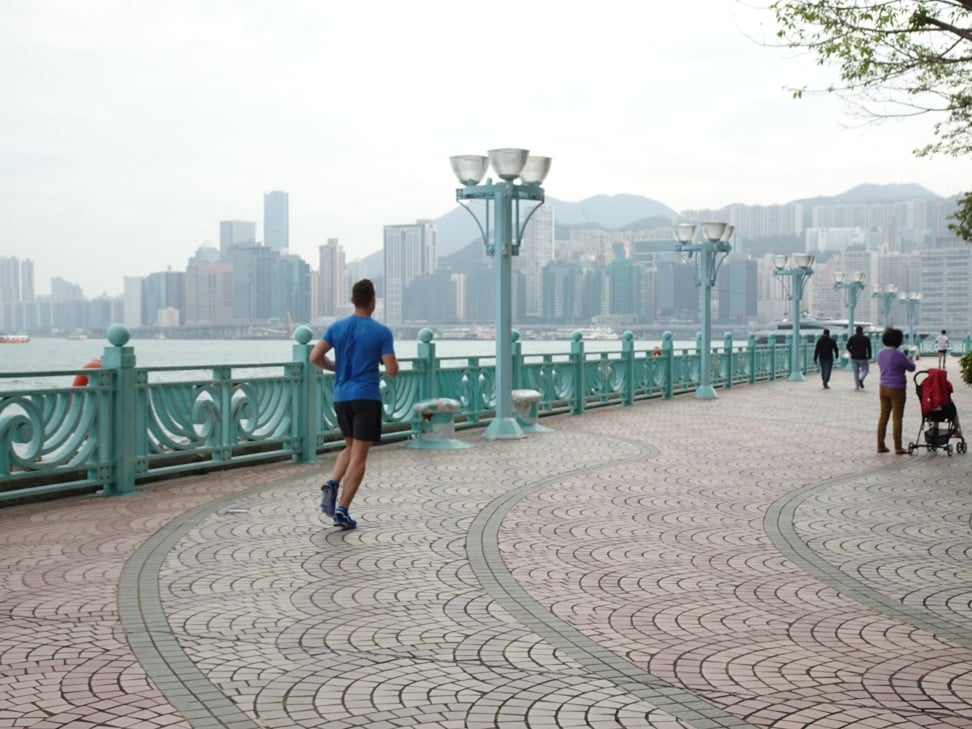 6. Tsim Sha Tsui – Hunghom Waterfront
This scenic route starts from the Railway Clock Tower in Tsim Sha Tsui, just outside Star Ferry Pier.
Run along Tsim Sha Tsui Promenade (a section is closed but will reopen in January) and Hunghom Promenade until the very end. It's about 4km, or a total of 8km return.
The course offers pretty panoramas over Hong Kong Island and the boats in the bay. The section close to the pier can get extremely crowded with tourists during the day.
Luxurious state-of-the-art gym takes fitness and relaxation to new levels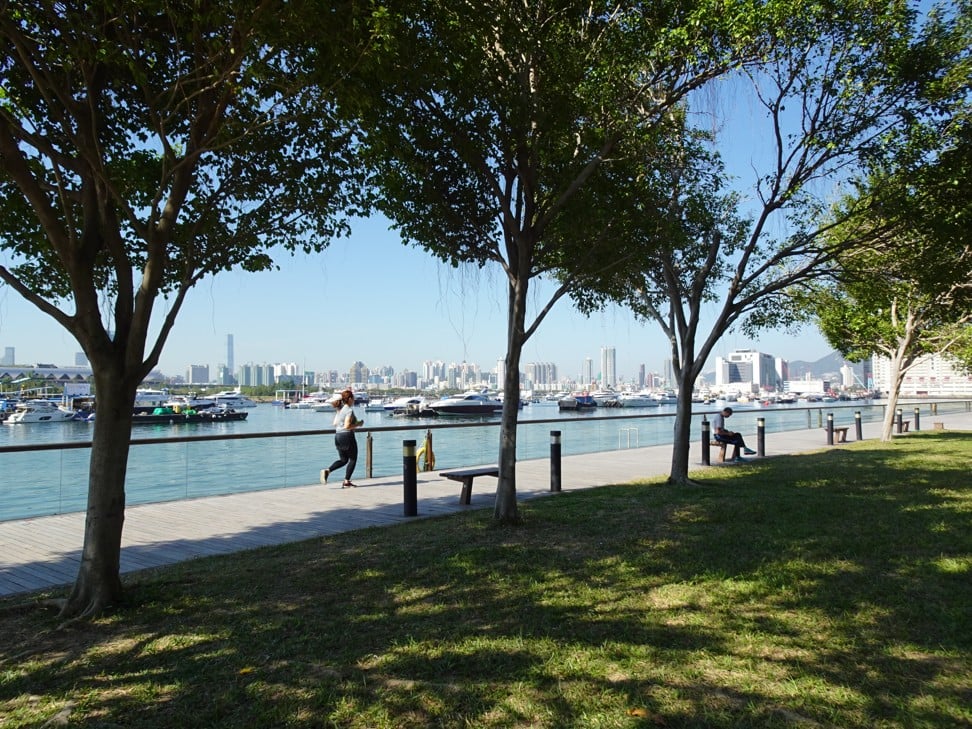 7. Kwun Tong Promenade - Kai Tak Cruise Terminal
Beginning at Kwun Tong Ferry Pier, Kwun Tong Promenade is a 1km waterfront park beside Kwun Tong Bypass.
From the promenade, you can extend the run to the end of the Kai Tak Cruise Terminal on the other side of the bay, some 3km away, giving you a total of 4km from the pier, or 8km return.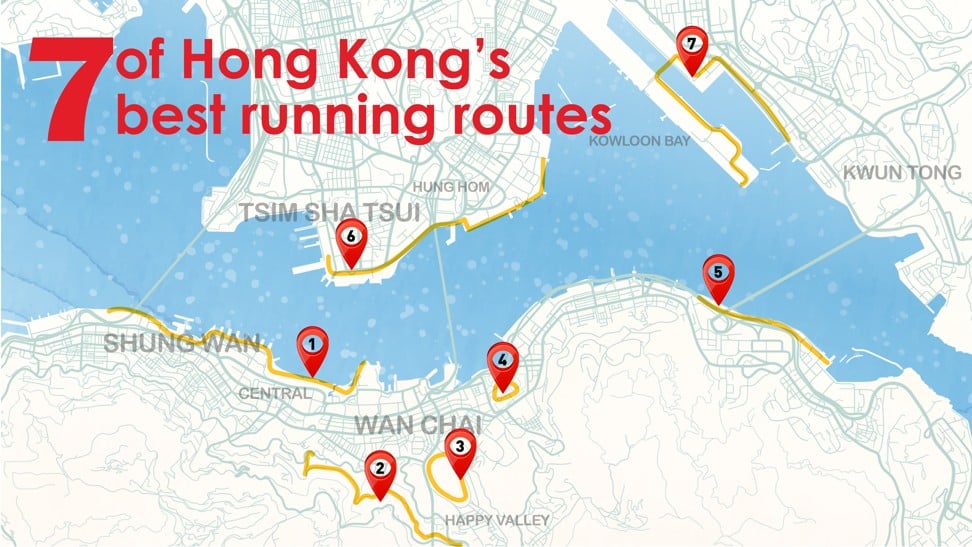 Want more stories like this? Sign up here. Follow STYLE on Facebook, Instagram and Twitter