This article was originally written by Ruonan Zheng for Jing Daily
China's Generation Z (born between 1995-2002) is an increasingly important demographic for luxury brands, one that will account for 46 per cent of purchases in the market by 2025, according to Bain.
The latest report from Agility group conducted interviews with more than 500 Gen Z-ers from China, 64 per cent of whom come from first-tier cities like Beijing, Shanghai, and Shenzhen, while 36 per cent come from second-tier cities. All of those interviewed fit into an "affluent demographic", based on their monthly household income of more than US$4,358 (RMB 30,000).
Fashion labels up their eco vibe to keep millennials buying
One surprising statistic was that 42 per cent of this candidate pool has at least one sibling – a growing demographic despite China's one-child policy.
China's Gen-Zers have a somewhat contradictory view of themselves. On one hand, they can be Buddha-like, meaning they want to resist the lure of material goods and shy away from the rat race, but on the other hand, they also refer to themselves as the "moonlight clan" – a generation that frequently makes impulsive purchases and lives from paycheck to paycheck.
Meanwhile, their appreciation for luxury goods has certainly evolved compared to their predecessors. Gen Z-ers' luxury goods are used more for their own enjoyment and self-expression rather than as a means of showing off wealth, the report noted.
And 77 per cent of respondents said "luxury products are like art pieces", while 75 per cent agreed with the statement, "I don't think luxury has to necessarily be material".
Keeping that in mind, here are the top brands (according to the Agility Group's report) that Gen Z feels represent their values: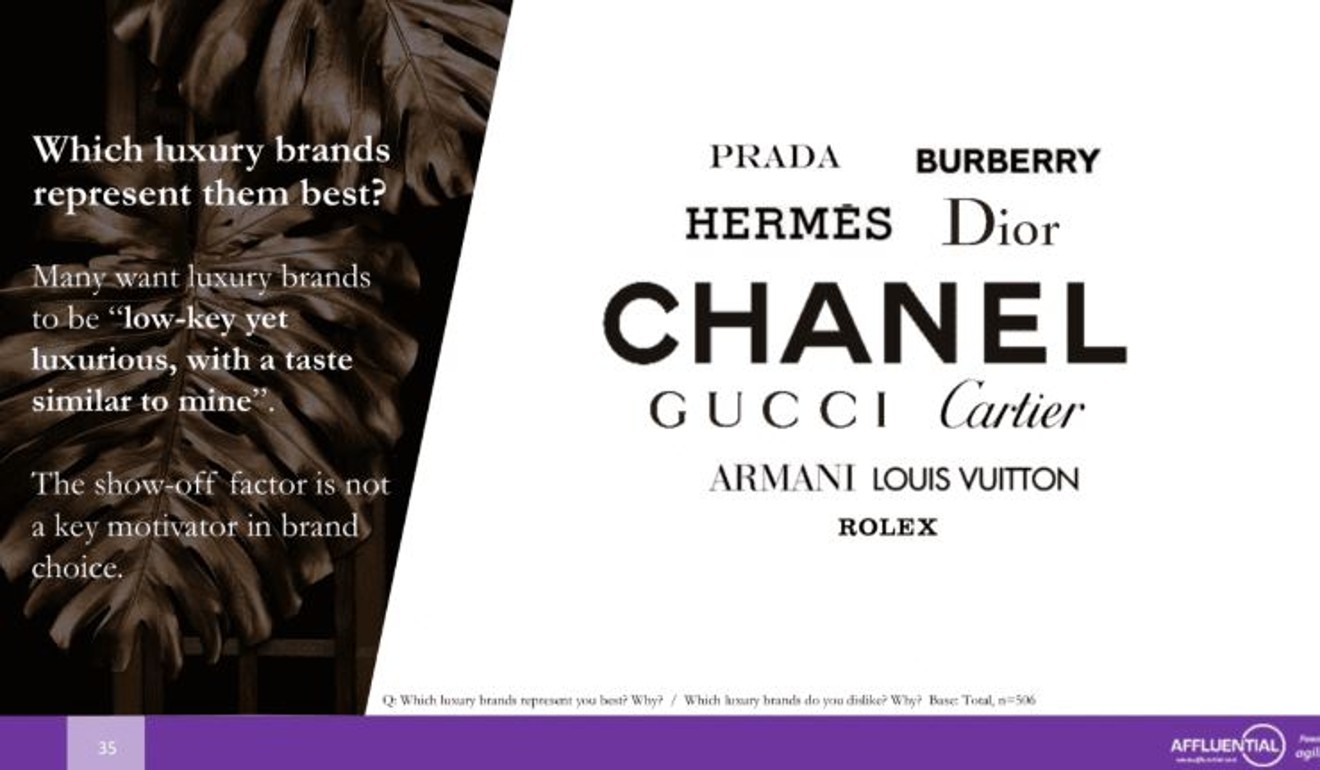 The 10 most popular cars among US millennials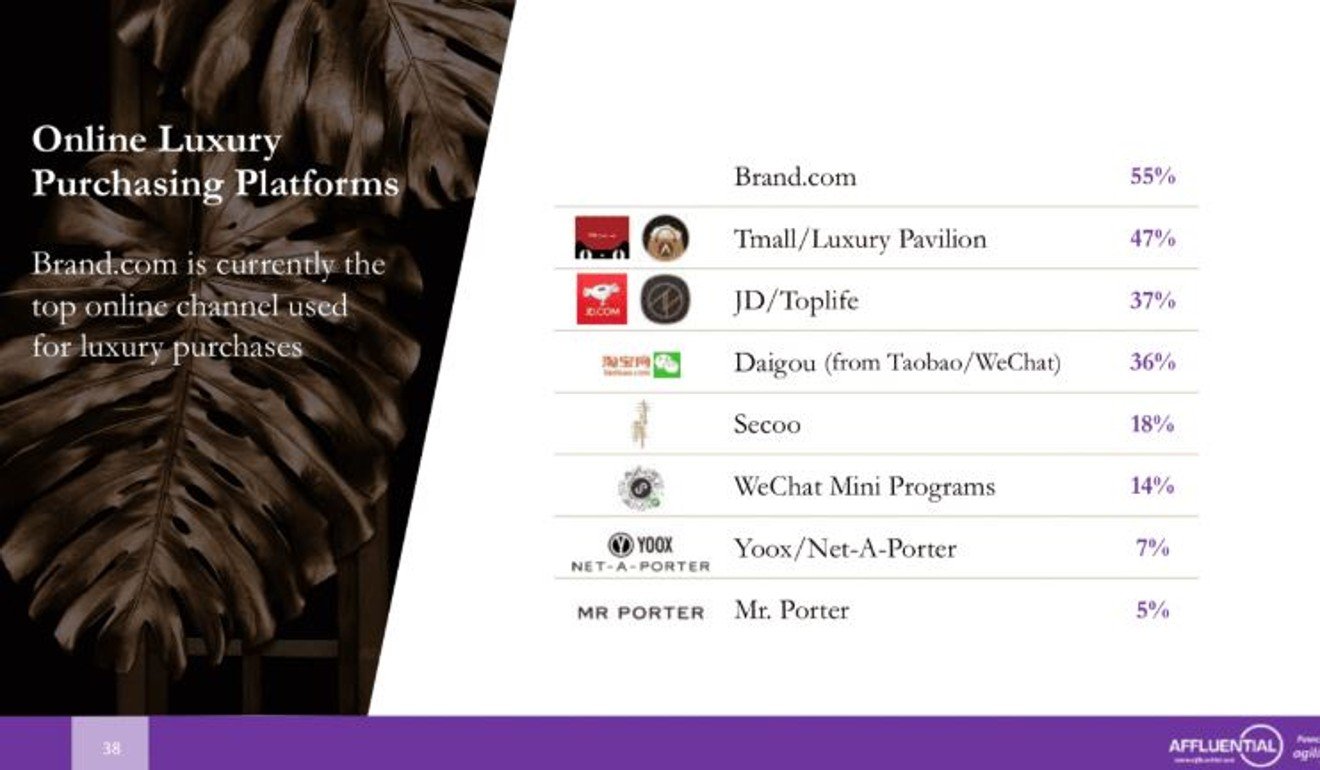 K11 MUSEA, Hong Kong's museum-retail complex, targets Chinese millennials
Other insights: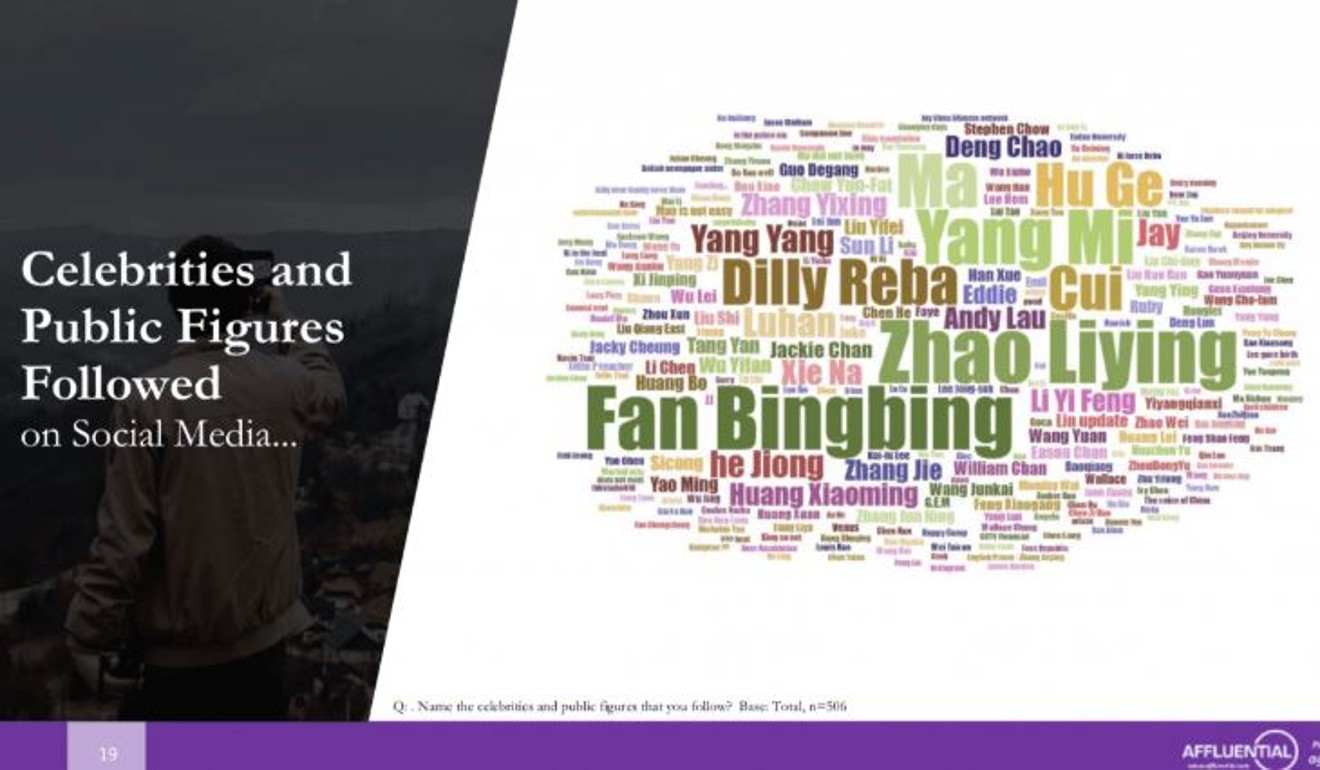 Want more stories like this? Sign up here. Follow STYLE on Facebook, Instagram and Twitter