After Samsung China's 'fake' Supreme deal, we look at 5 of the original brand's skateboarding collaborations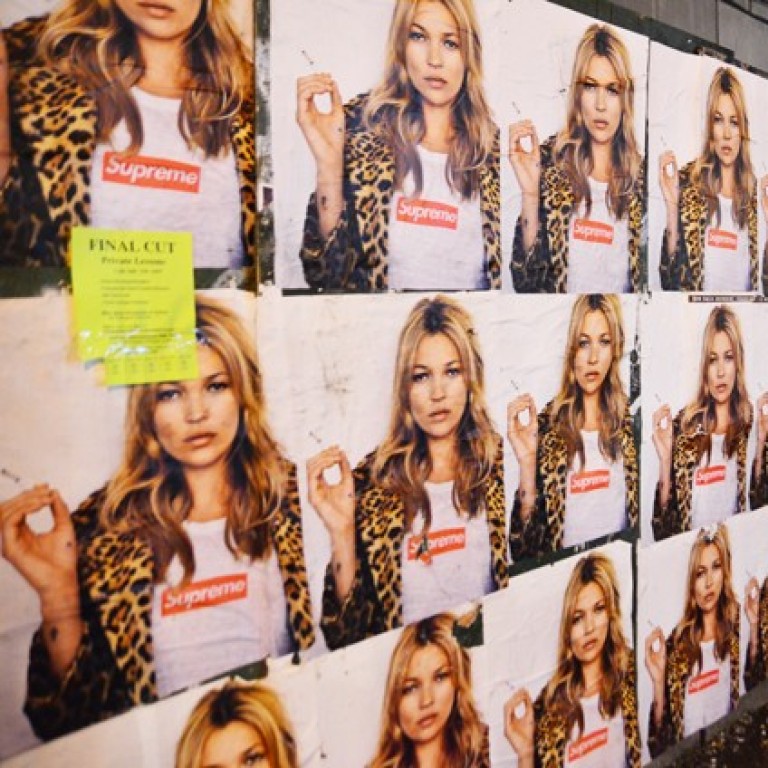 Last week, during the launch of the Galaxy 8As, Samsung China announced its collaboration with the brand Supreme to a small audience via live stream on their official Weibo account.
Within hours, however, the army of Supreme fans almost brought the internet to a standstill as they denounced Samsung's partner as an impostor. Turned out, Samsung wasn't talking about the famous New York-based streetwear brand Supreme, but Supreme Italia.
After a public relations backlash, the Korean tech giant was said to be re-evaluating its partnership with the Supreme Italia company. It emerged that the original skateboarding brand Supreme didn't register a trademark or intellectual property rights worldwide, leaving open the opportunity for others, such as Supreme Italia, to create and sell "legal fakes" of Supreme's designs.
In China, Supreme Italia has obtained authorisations to sell its merchandise in the Asia-Pacific region, except Japan.
The original Supreme starting as a cult a skateboard shop in Lower Manhattan Supreme and has grown into a fashion superpower valued at about US$1 billion. Perhaps ironically, it's famous red logo box was "borrowed" from a 1987 artwork titled Untitled (I shop therefore I am) by the conceptual artist Barbara Kruger. And while Supreme was critical of consumerism, the company created the most counter-intuitive strategy for growing their business.
The store's "drop" strategy, which uses sales of limited collections publicised by viral content, has become a famous sales tactic. With 12 million Instagram followers, the brand has an army of obsessed fans willing to camp out at "drops" in front of its stores to be the first to wear its new products.
While fashion companies optimise their websites with fine search-engine optimised (SEO) headlines and call-to-action buttons, Supreme's website is relatively basic – with a simple email marketing strategy, their collections are sold-out in minutes. And this overall scarcity strategy is fuelling a remarkably lucrative resale industry, with items marked up by 1,000 per cent or more.
More than a business model, the Supreme's skateboarding-inspired philosophy can be explained in five collaborations.
Supreme x Celebrities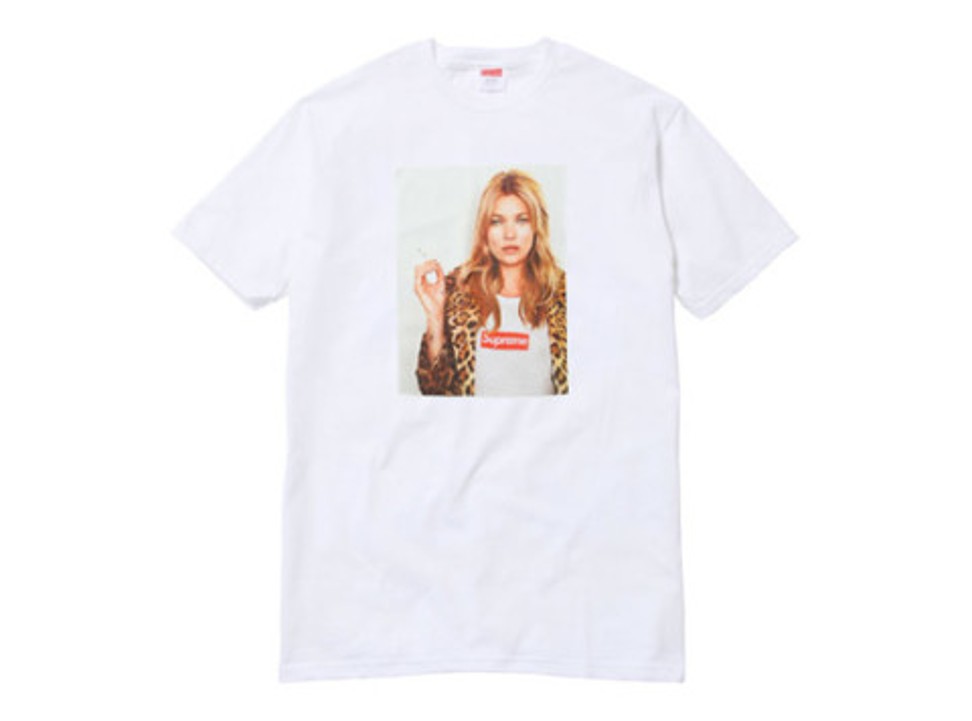 Over a five-year period, Supreme caught the attention of the New York public with a poster campaign of various celebrities including boxing legend Mike Tyson in 2007, Kermit the Frog (2008), Lou Reed (2009), music superstar Lady Gaga 2011, and British supermodel Kate Moss in 2012, all taken by the controversial fashion photographer Terry Richardson. Supreme improved this classic of street marketing, with limited editions of t shirts every years.
The most iconic Supreme product, a T-shirt featuring British modelling icon Kate Moss herself wearing a Supreme T-shirt with the red box logo. This cynical self-reflection by Supreme worn by the pop icons will cement the Supreme myth.
Supreme x Nike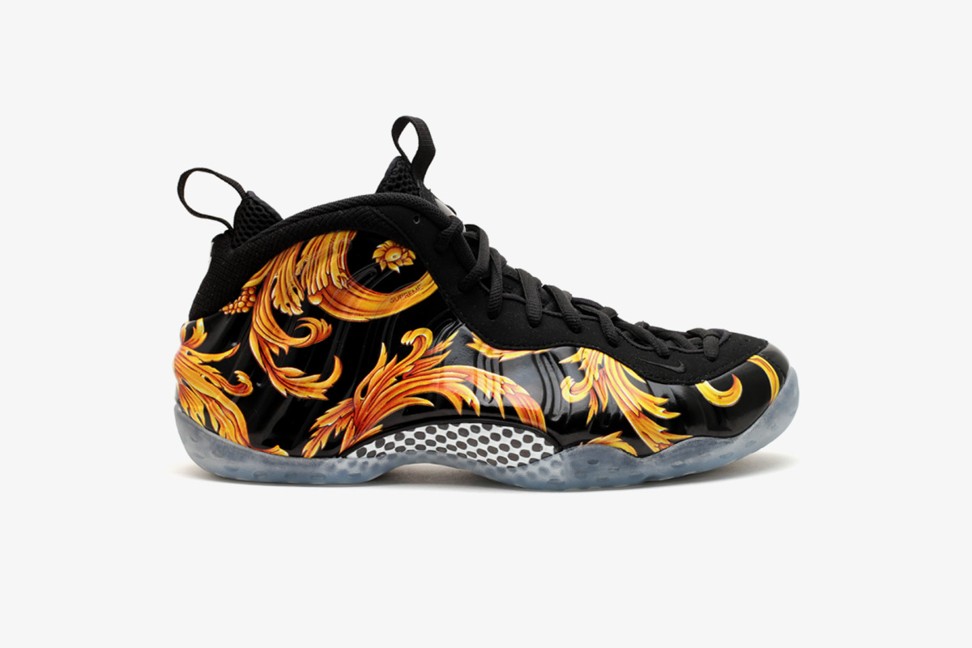 The skateboard community has long had a love-hate relationship with Nike, so how did the mainstream sportswear brand appeal to this subculture? A big turning point came in 2002 when Nike SB was set up with a full line designed by professional skaters, paving the way for its collaboration with Supreme the same year.
Since then, Nike has followed season after season with lines of limited edition sneakers with Supreme. In 2014, Supreme unveiled probably the most interesting sneaker, the Nike Foamposite 1 Supreme. The sneaker was based on a futuristic basketball shoe featuring a baroque pattern and bold colours thought to have been inspired by Gianni Versace's work. Far from being a utilitarian skateboard sneaker, it was probably the first attempt to mix the street look with sportswear and high-fashion.
Supreme x Aquascutum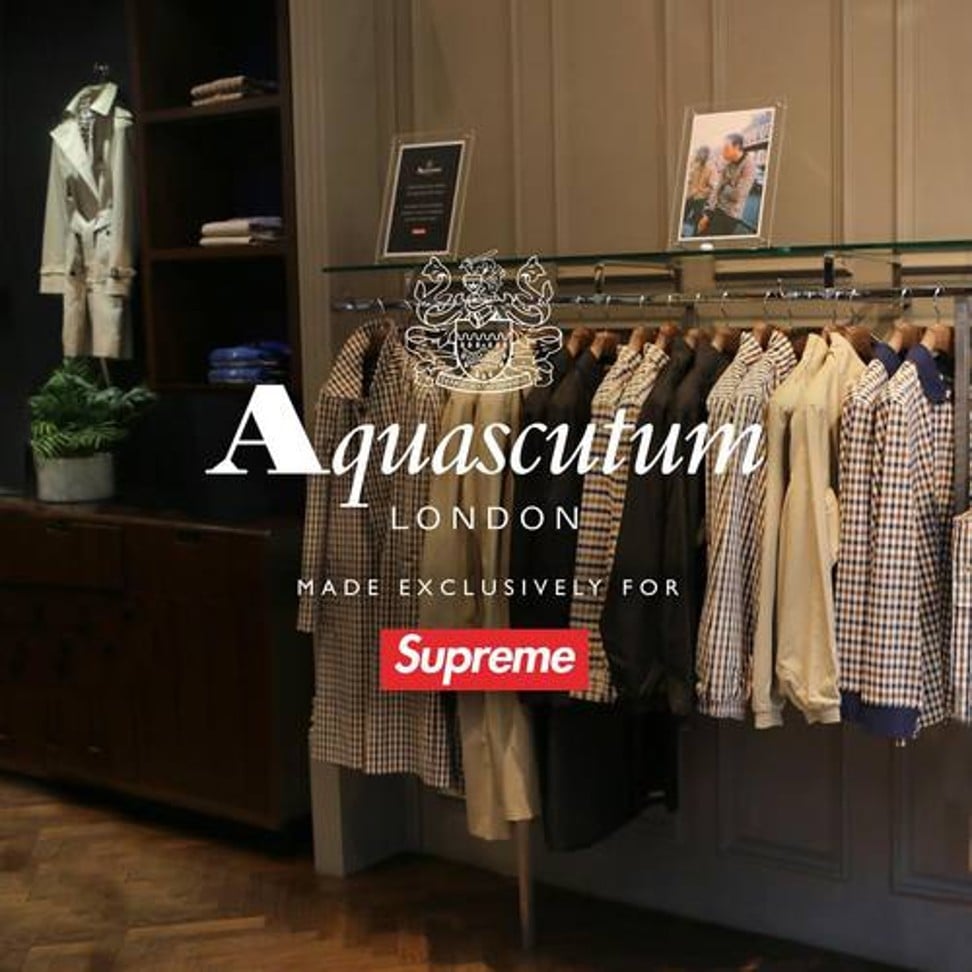 In 2016, Supreme surprisingly created a small collection with English luxury clothing manufacturer, Aquascutum. The firm was founded in 1851 by John Emary, a tailor who invented and patented the first waterproof wool, which gave Aquascutum its name. The company later gained fame for making trench coats for British military officers during the first world war.
The skateboard brand Supreme reinvented the traditional trench coat and iconic Club Check pattern to appeal to a younger generation. Hong-Kong based YGM Trading bought the British brand in 2012 for £15 million (US$19 million) before selling it after the Supreme collaboration in 2016 to mainland textile firm Shandong Ruyi and another buyer for £97 million.
Supreme x Louis Vuitton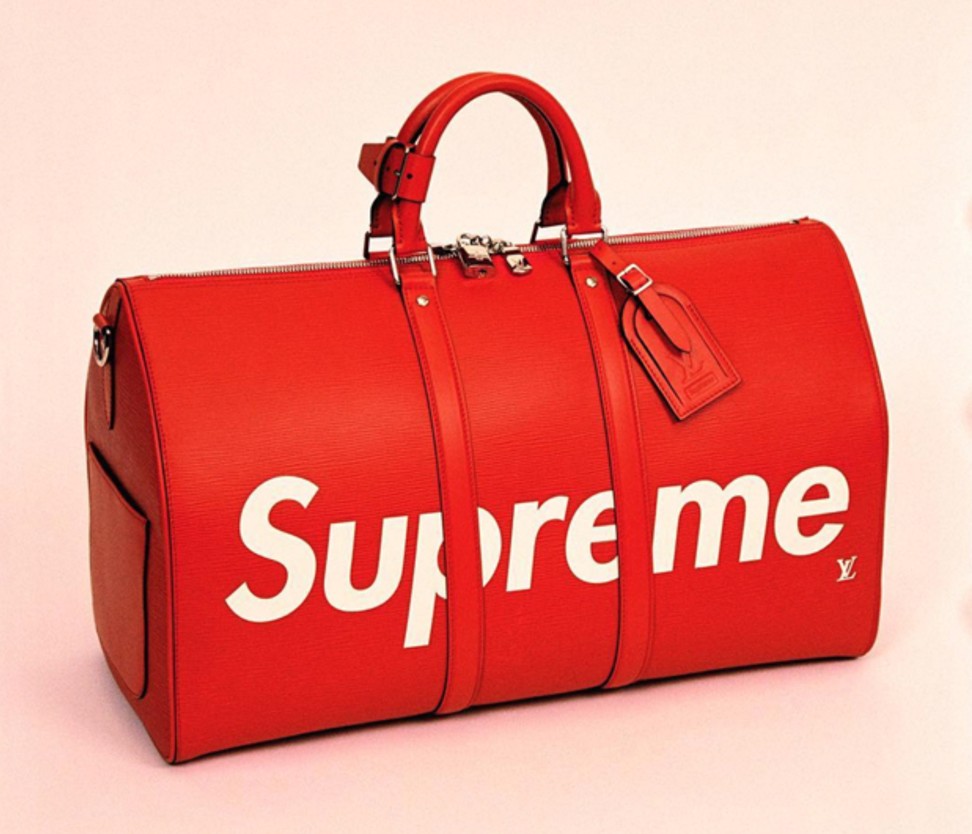 Another surprise followed in 2017 when former Louis Vuitton's men's artistic director Kim Jones unveiled an LV-Supreme collection within his autumn/winter collection during Paris fashion week.
Jones, a fan of streetwear, co-created with Supreme a blockbuster collaboration that redefined the limit of luxury in menswear. The popularity of the collection went viral across social media, especially Instagram, among celebrities, fashion influencers and collectors. This capsule collection was criticised by major voices in the fashion industry but was hailed as a major victory for streetwear aficionados.
The much-hyped Supreme x Louis Vuitton collection drops at pop-up stores around the world was also a huge commercial success. Both brands emerged as winners: LV reach a new audience with the cool effect while Supreme gained entrance to the luxury market.
Supreme x Champion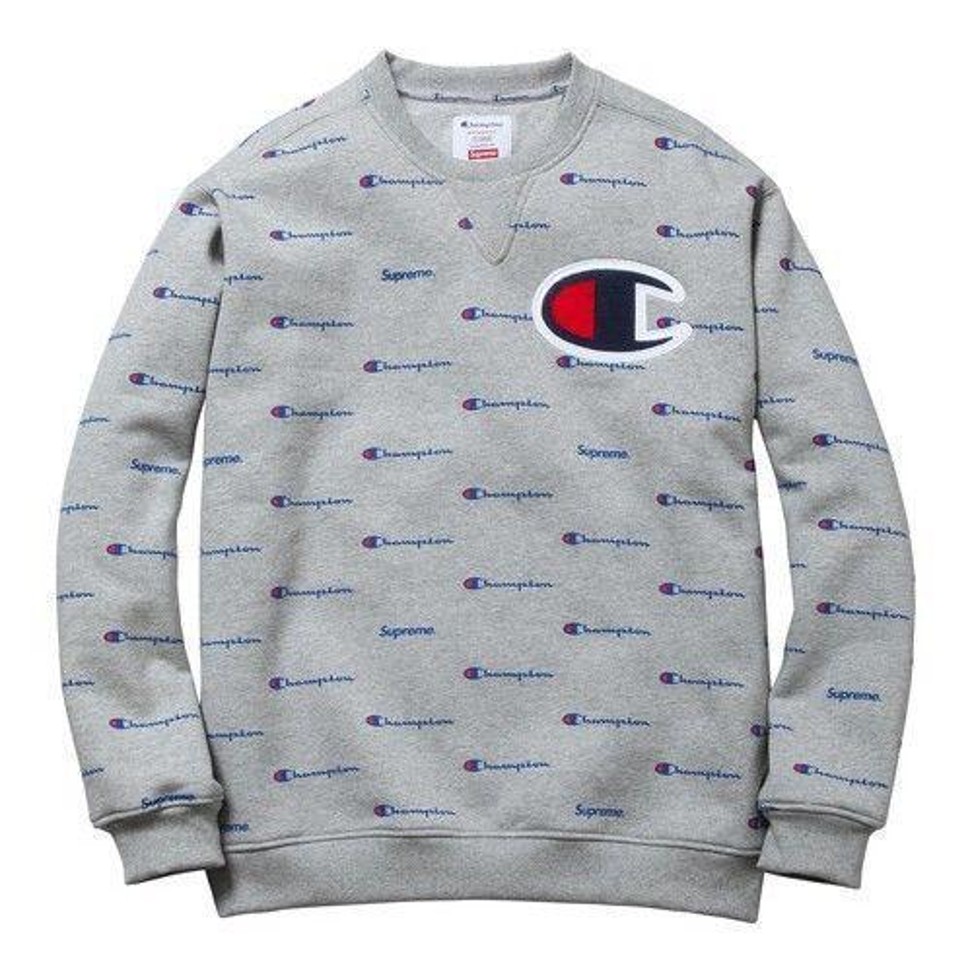 Champion light grey sweatshirts were among the most popular fashion items in the 1990s. In 2012, Supreme collaborated with Champion to revive that nostalgia at high schools and colleges. The exercise was pretty much a re-adaptation of the famous Champion logo, but the timing was perfect. Today, young people around the world have embraced the comfortable line of sportswear with its trademark logo.
The sportswear brand turns 100 years old in 2019 and Champion can thank Supreme for the revival, alongside Undefeated, A Bathing Ape and fashion label Vetements.
Supreme X Hanes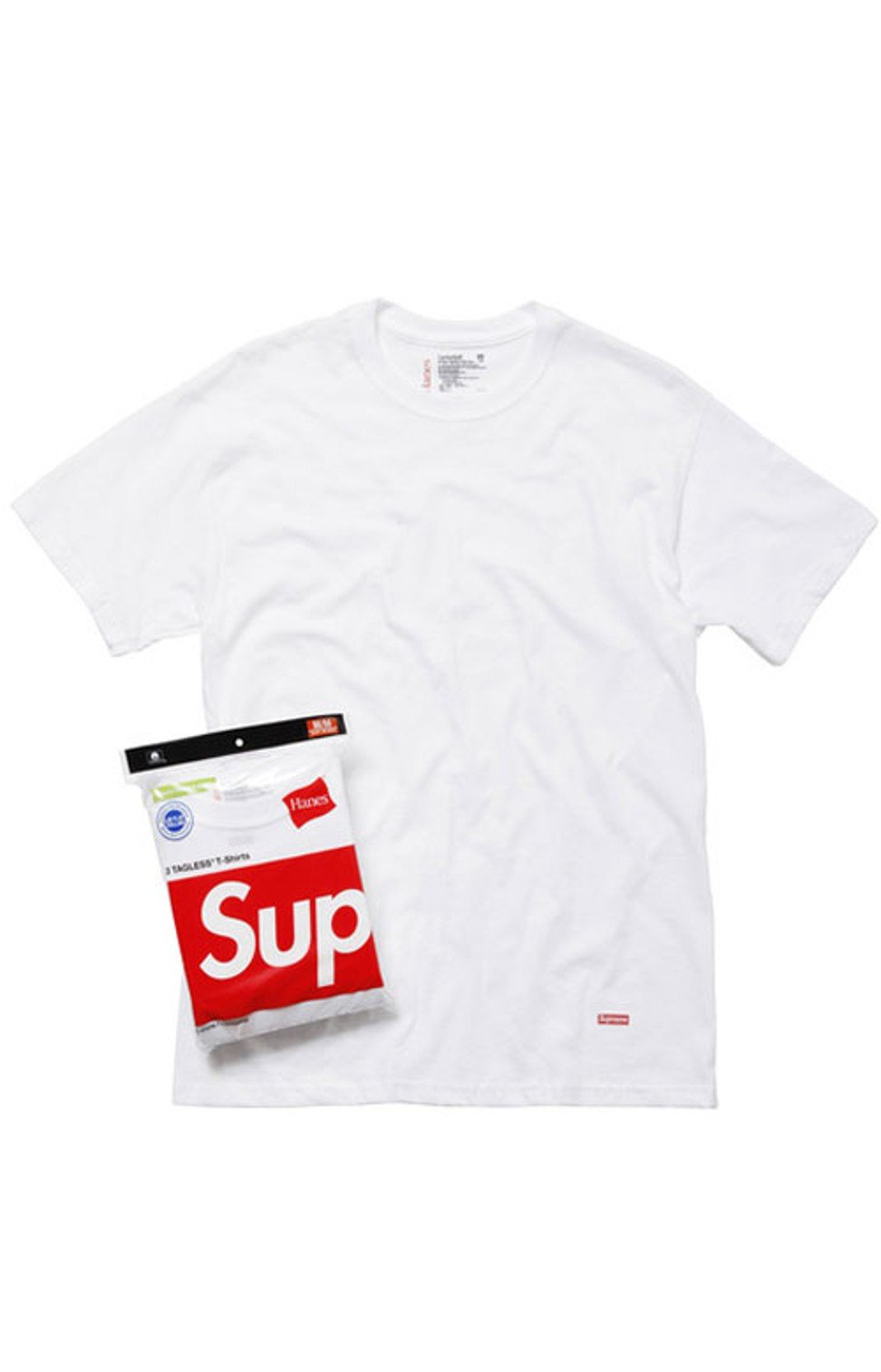 Much like denim jeans, white cotton T-shirts reflecting the American identity across cultures, social classes, styles with icons like James Dean or Kanye West.
Every year, Supreme collaborates with underwear maker Hanes on basic white T-shirts, tank tops and socks. The idea arose because most staff at the NY Supreme store wore white T-shirts as a layering piece.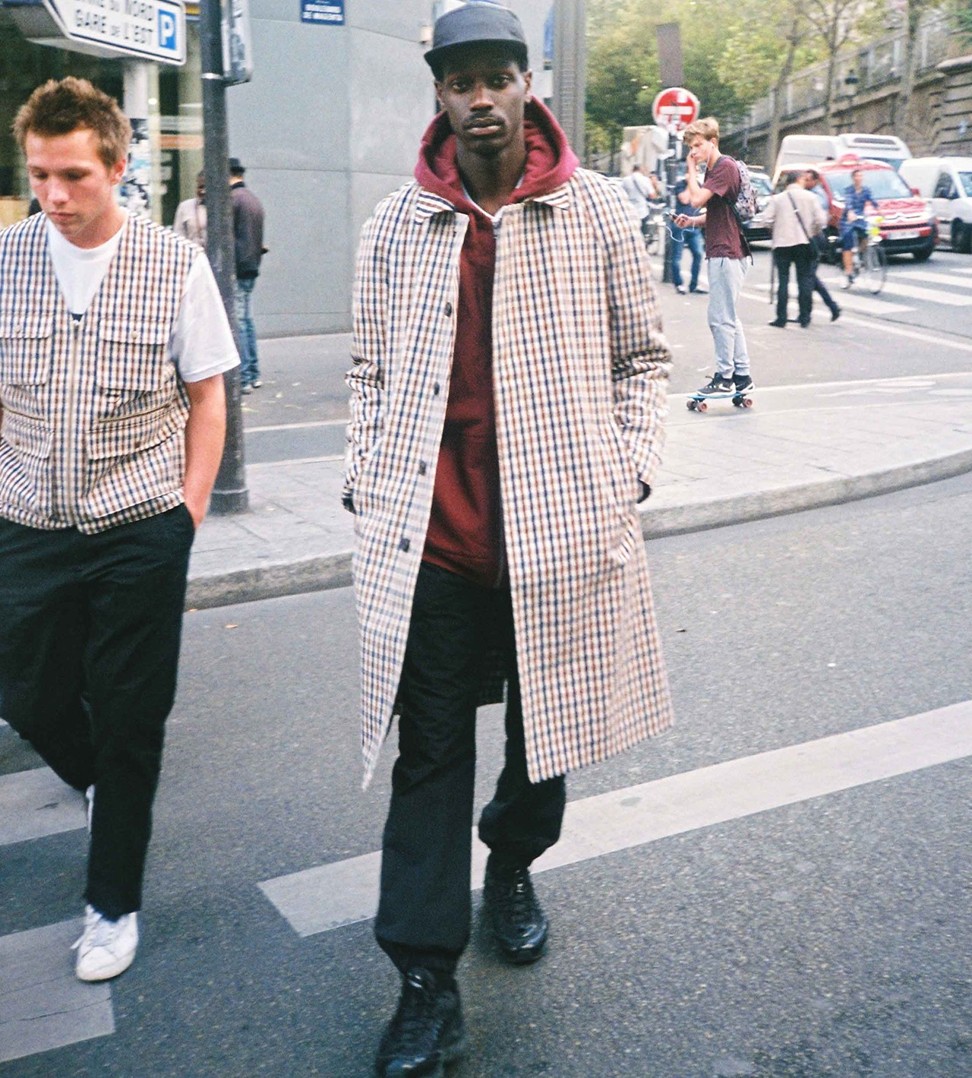 Once at the heart of strategy, brand positioning is now rejected as too static for today's dynamic markets and heavily connected consumers at the digital age. Supreme is the perfect example, a modern brand constantly crossing the line from basic cheap white T-shirts from Hanes to an exclusive handmade leather trunk by Louis Vuitton.
Supreme is embracing positive rivalry by co-creating with potential competitors. Supreme is the cool skate brand known by everyone, and mostly bought by non-skaters. Comparable to the watch industry, Supreme has created a resellers market, elevating the brand to a potential investment.
The business model of Supreme to produce low quantities of simple items with high margins is highly profitable. Their customers wait outside for hours. Much like luxury/tech brand Apple, Supreme has created a branding as powerful as a religion. But by collaborating with many brands, Supreme is blurring cultural boundaries while standing for diversity and inclusivity.
Want more stories like this? Sign up here. Follow STYLE on Facebook, Instagram and Twitter


As the company faces a backlash for its partnership with Supreme Italia, we look at some of the genuine NYC company's top partnerships – from Nike to Louis Vuitton