Let's face it – we are all too attached to our digital devices.
These pesky little gadgets have been disrupting our sleep, meals and social interactions for quite some time now.
Countless surveys have highlighted how much time people spend on their digital devices every day.
Indulge and unwind: the best spas for your next wellness trip
The Nielsen Media Index 2017 year-end report, for example, found that Hongkongers spending a daily average of 4.7 hours surfing the internet across multiple devices and 3.1 hours on their smartphones.
That's 32.9 hours per week – more than a day spent every week on our electronic gadgets!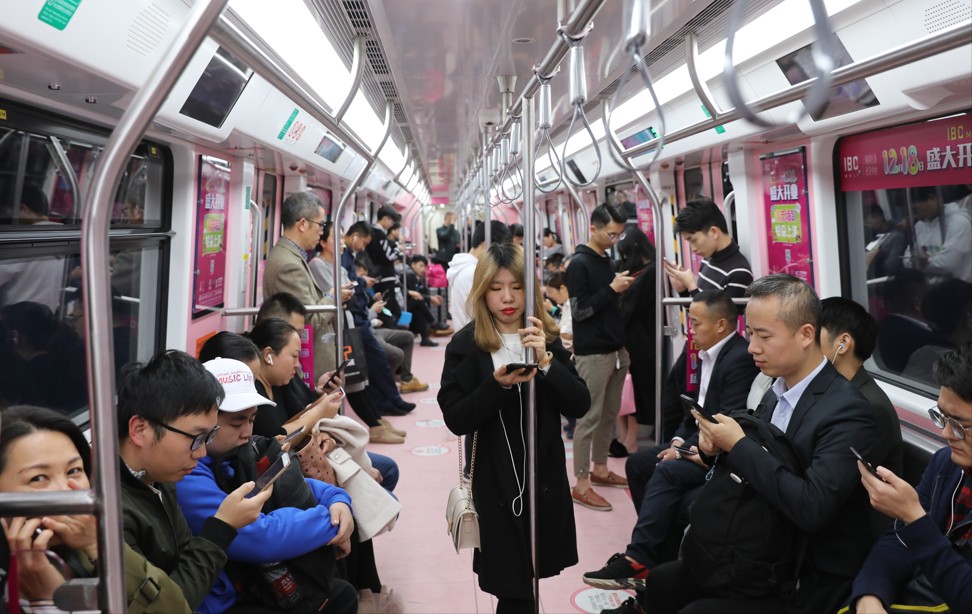 To start the year afresh, why not add tech-life balance to your New Year's resolutions.
Which of Apple's 2018 phones – the iPhone XS, XS Max or XR – should you buy?
Greater digital wellness will enhance device-free time with friends, family and loved ones, as well as help you to disconnect when needed.
Check out five apps that will support your digital detox.
For those who need an incentive …
Forest (iOS and Android)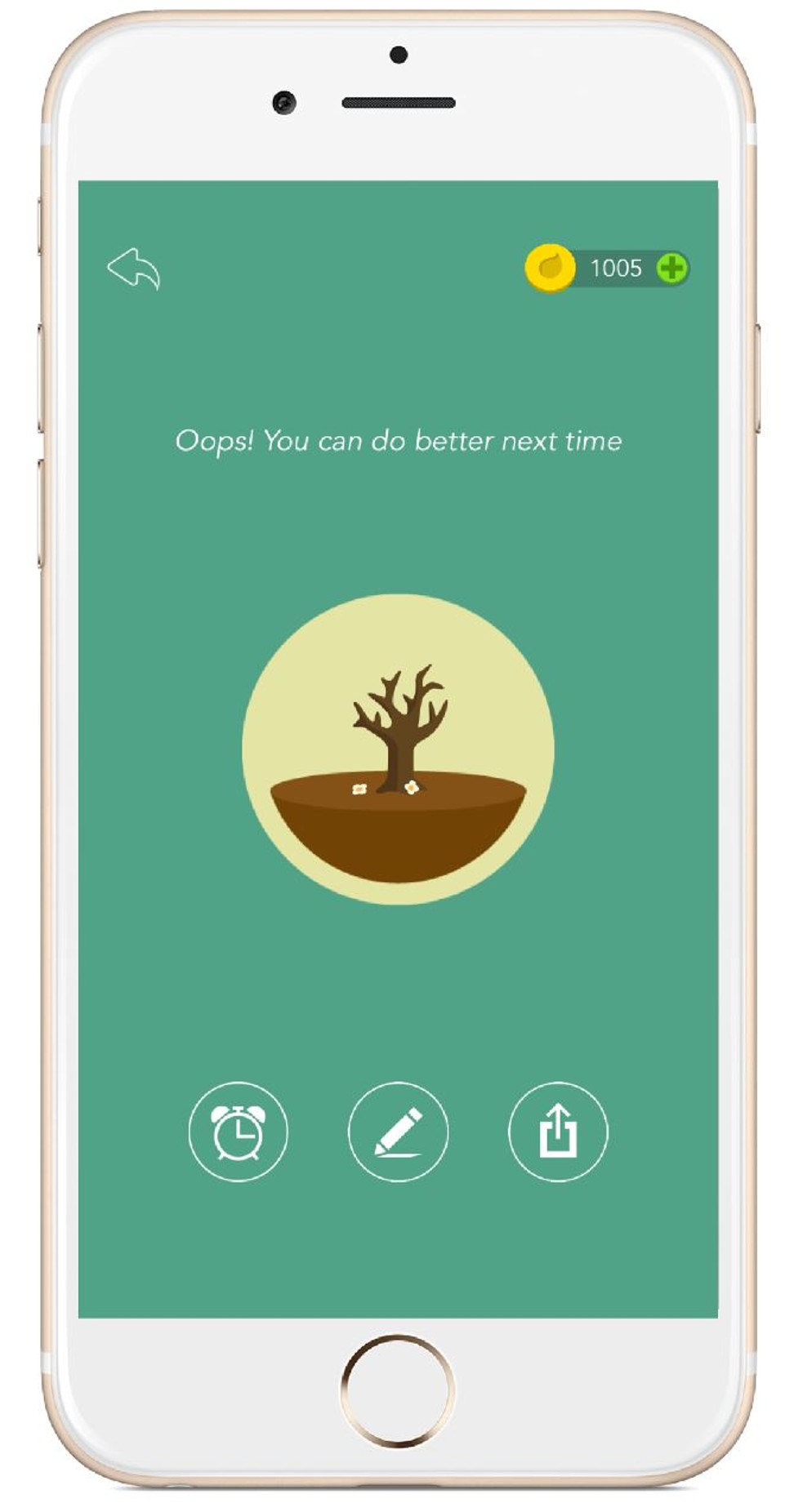 Forest uses the art of gamification and the "do good, feel good" phenomenon to encourage people to put their phones down. By staying in the Forest app, you'll be able to watch a seed grow slowly into a tree and, over time, build a virtual forest. Be warned that once you start "planting", you can't leave the app at all (not even to quickly check a WhatsApp message) as once you do, your plant will wilt and die immediately.
Would you regret ditching your iPhone for a rival Android phone?
Pro tip: you will earn coins for every tree you grow successfully. The coins can be used to unlock new tree species and/or plant real trees with Trees for the Future, a non-profit organisation which has teamed up with the app.
For those who have no self-discipline …
Flipd (iOS and Android)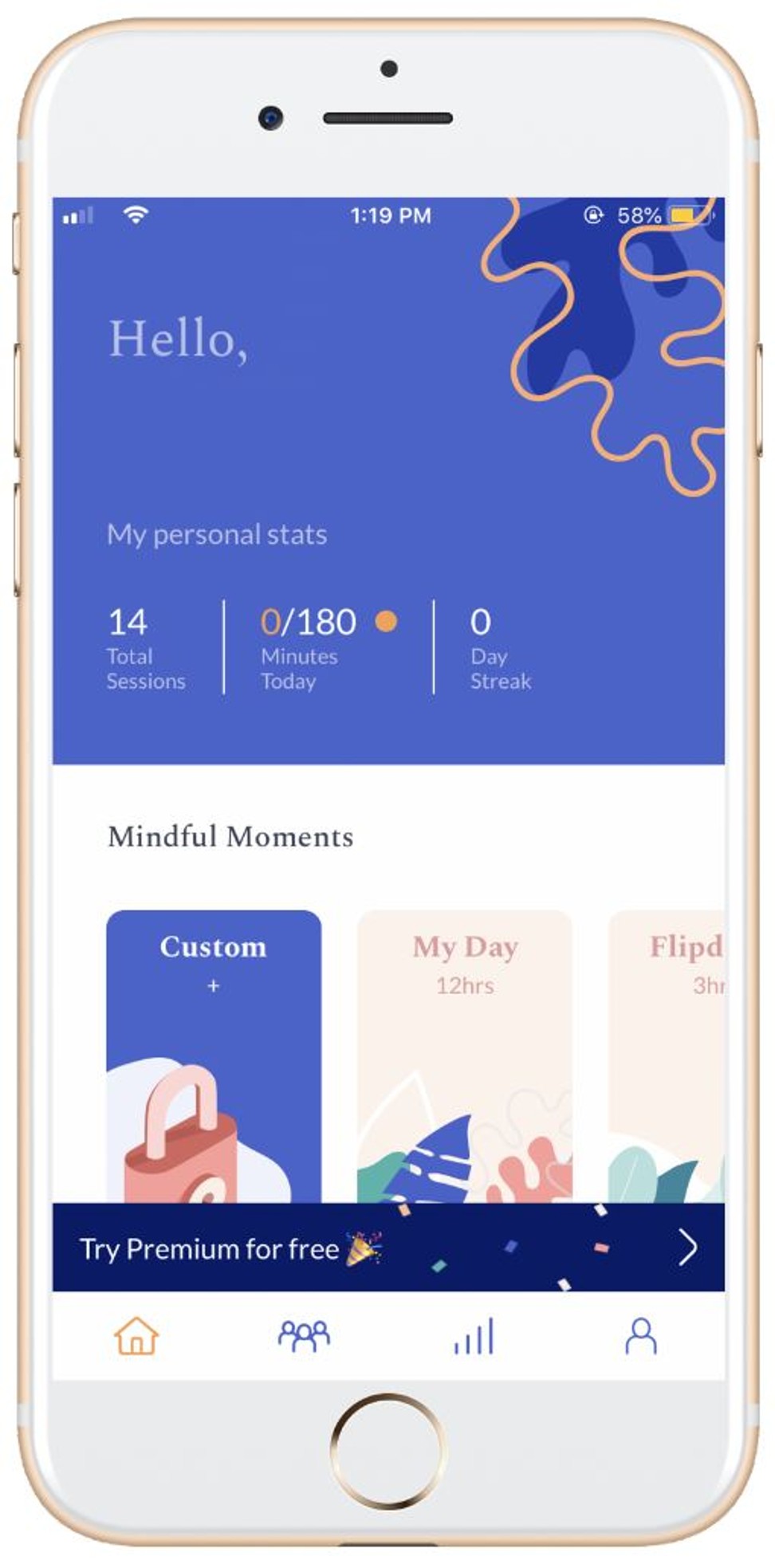 App-maker Flipd sees itself as the Fitbit of digital wellbeing: its eponymous app tracks the minutes you're away from your phone instead of your steps. The app is known for its Full Lock mode, where apps are completely hidden (except for a few default apps) and your phone is on complete lockdown.
There's no panic button to override the timer (even resetting won't do), so if you have a social media emergency you've just got to wait! For the faint-hearted, the app's Light Lock sessions will simply track the time you are not using your phone.
Pro tip: activating the Full Lock mode will mess with the arrangement of your apps so be sure to download Flipd Organise, an additional app that will help keep everything in its original positions.
For those who need a diagnostic …
Screen Time (iOS)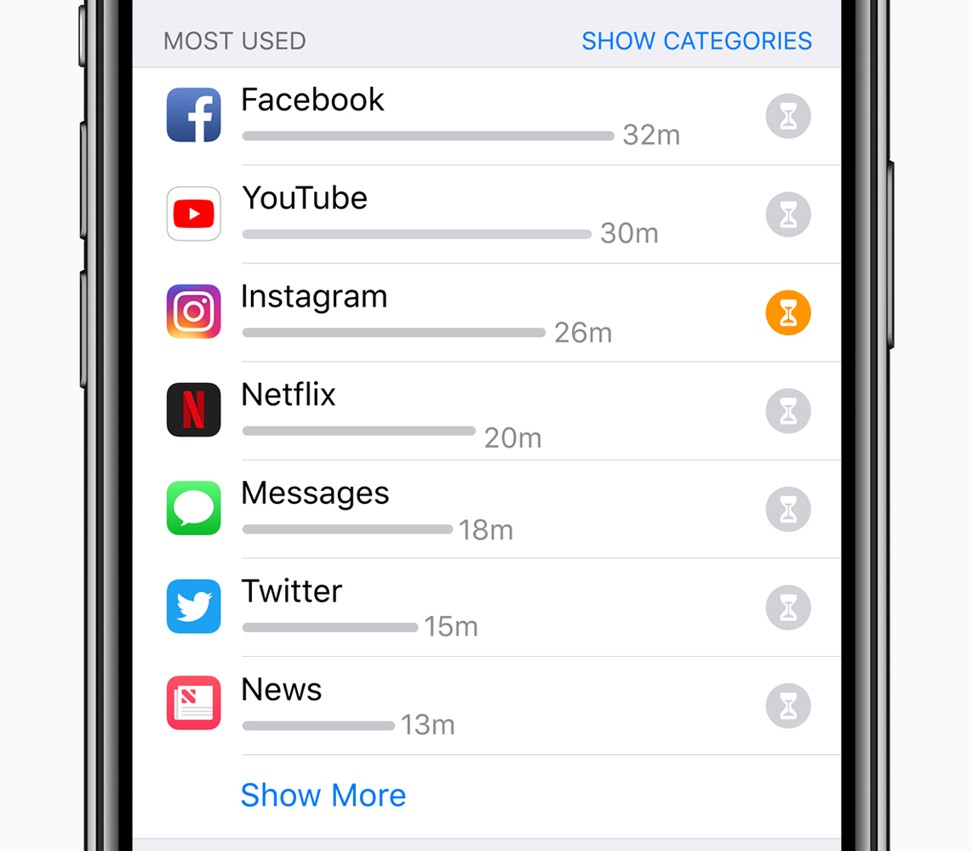 If seeing the facts and figures is what you need, Apple's iOS 12 update comes with a new Screen Time app which monitors and illustrates screen time, app usage and notifications received across all devices with the same Apple ID. One of its key features, "App Limits", allows you to manage the time you spend on apps. Once the allotted time is up for any given app, you will be alerted and given a choice to extend the time limitation or dismiss it completely.
Pro tip: activate "Block at End of Limit", so a four-digit passcode will be required to amend or override the time limits. Get a friend you can trust to set the passcode so that hopefully the shame of having to ask them will reduce unnecessary phone use.
The best spas for your next wellness trip
Digital Wellbeing (Android)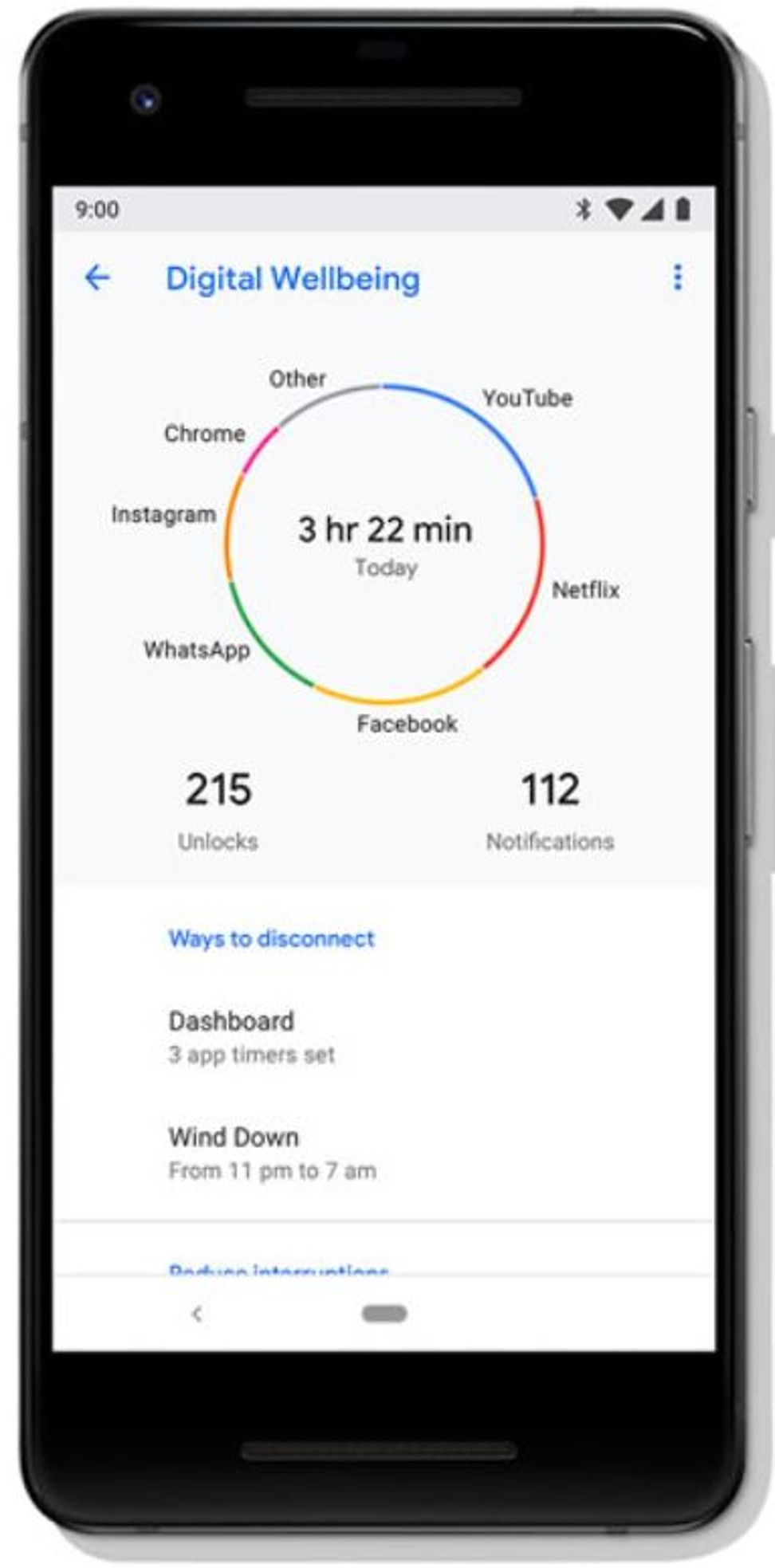 In Google's words, "great technology should improve life, not distract from it" and its Digital Wellbeing app, currently available on devices with Android 9.0 Pie, seeks to provide the tools to achieve this. The Dashboard on the app shows how you've been using your phone, what apps you spend time on, and how many notifications you get.
You can then set yourself limits based on the data. An interesting feature is the Wind Down option – when activated reduces the blue light and turns the display to Greyscale, making the phone less attractive and distracting.
Pro tip: rumour has it that Digital Wellbeing options such as restricting voice commands during specified periods of downtime will soon be available on the Google Home app, allowing families the option to truly disconnect from technology when needed.
4 best hidden wellness secrets in Singapore for frequent fliers
For those who are competitive …
Space (iOS and Android)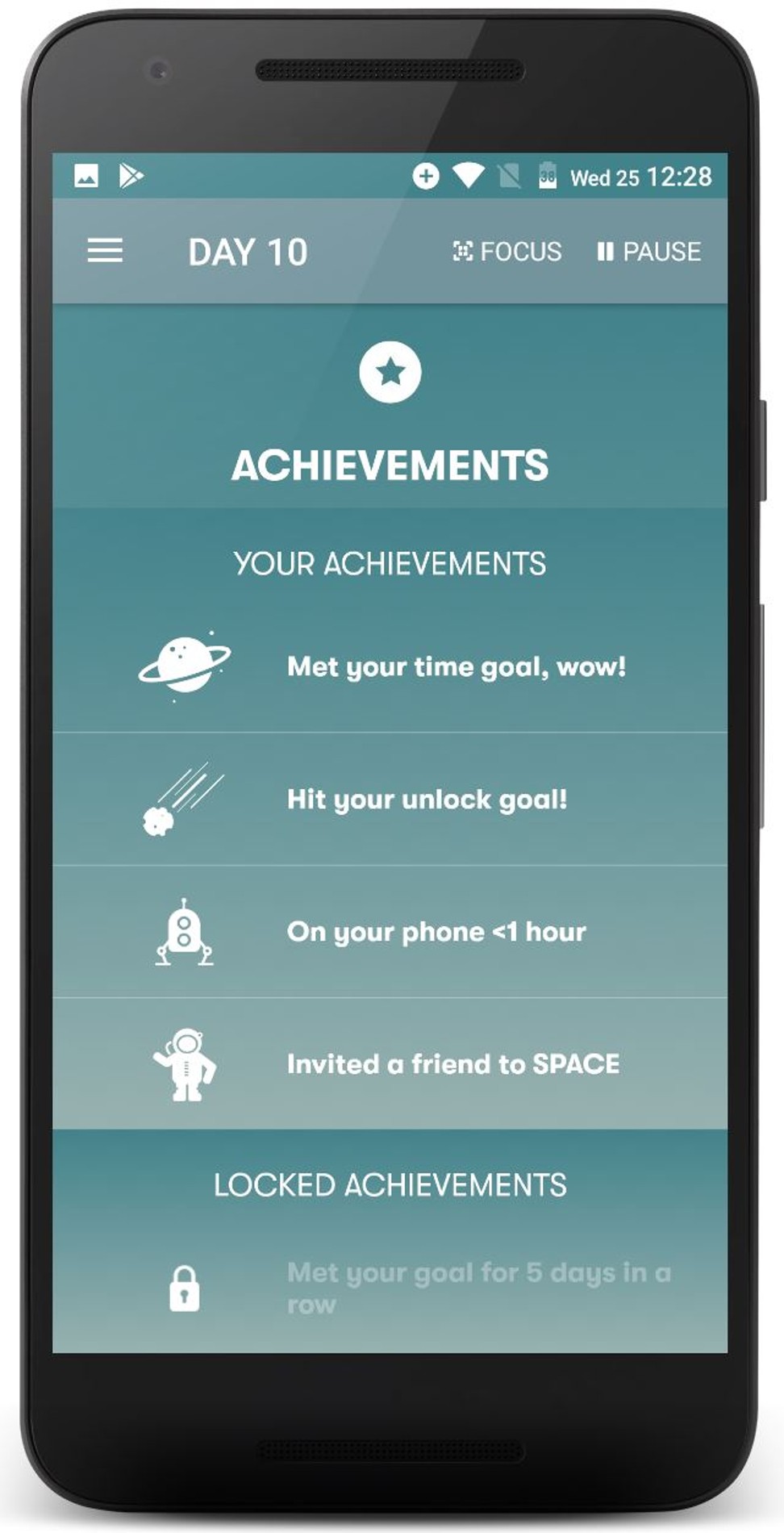 Space's mission is to help people find phone-life balance and embrace the "JOMO" (joy of missing out)! The app first puts you through a quick quiz to figure out what user type you are before suggesting recommended goals. When you hit your goals, you unlock achievements that can be shared to motivate friends and family who are also on a digital diet.
Pro tip: enable "interruptions" (allow the app to push notifications) to be reminded whenever you fall off the bandwagon too often or for extended periods of time.
Want more stories like this? Sign up here. Follow STYLE on Facebook, Instagram and Twitter