If you watched the Golden Globe Awards 2019, you will know that the real winner on the night was Sandra Oh. Here are five cool things about her.
1. Sandra Oh is making history
Not only is she the first Asian to host the award show, she is also the first Asian to win two Golden Globe Awards. The 47-year-old has long been an advocate for diversity, and it came through when she presented the Golden Globes in 2019, as well as when she won her award for Killing Eve – when she told her parents "I love you" in Korean. In 2018, she became the first Asian actress nominated for Best Actress in an Emmy drama award for the same role.
The best- and worst-dressed stars at the 76th Golden Globes
2. She is Dr Cristina Yang on 'Grey's Anatomy', and in real life
Just kidding – the only thing they have in common is that she and her character are both really messy. Apparently she first wanted to audition for the part of Miranda – but is grateful that she went for Cristina instead.
3. Do you remember her from 2001?
Before her most recent work in Killing Eve and her stint on Grey's Anatomy in 2005, you might remember seeing her as the hilarious vice-principal with shifting loyalties in The Princess Diaries (2001). Her earliest works date back to 1989, on a short film called The Journey Home, and as Gwen on a TV series called Denim Blues.
4. She holds the key to a city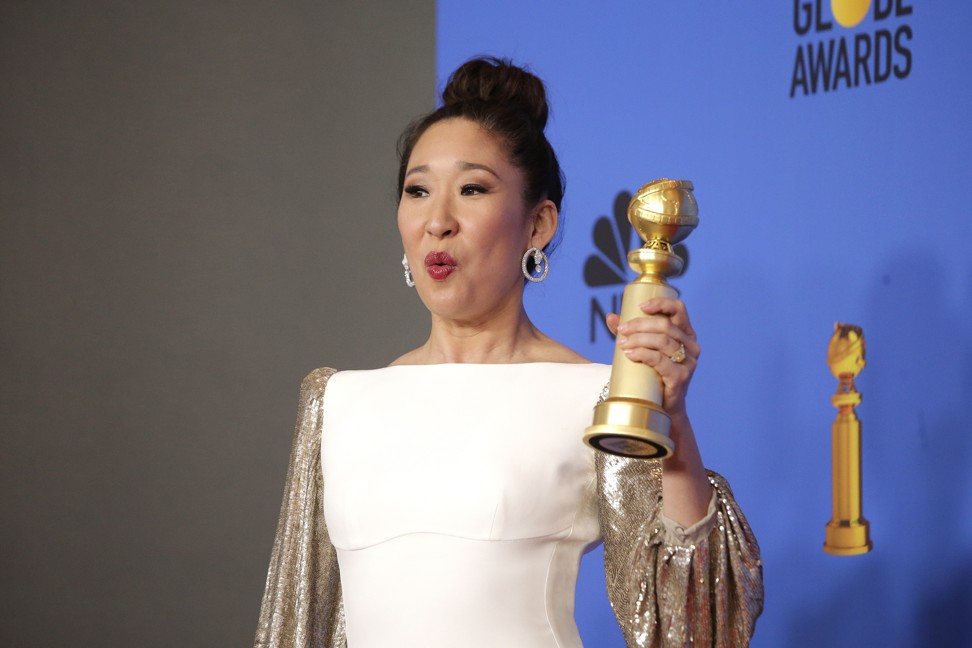 In July 2013, Sandra Oh was given the key to the city where she was born – Ottawa, Ontario. She was presented with the key by Mayor Jim Watson in recognition of her contributions and accomplishments nationally and internationally in the performing arts. Her city is clearly proud of her.
What did 'Crazy Rich Asians' stars wear to the Golden Globes 2019?
5. She is one of the nicest people in Hollywood – next to Andy Samberg
Sandra Oh made the Golden Globe Awards 2019 opening speech with Andy Samberg, surprising the world with a monologue of niceness, instead of the traditional roasting of celebrities who were nominated for awards. We cracked a smile at "Bradley Cooper … you are HOT".
Want more stories like this? Sign up here. Follow STYLE on Facebook, Instagram and Twitter