It appears the bear is loose, as forecasts are pointing to a global recession – and to some, China is just the right size to blame.
Don't lay the blame at China's door
According to the American multinational technology company Apple, sales of the iPhone are down in China – and not because Chinese consumers are buying more reasonably priced, excellent quality, domestic brands such as Huawei and Vivo – but because, overall "luxury spending in China is down".
Estée Lauder launches second make-up collaboration with Victoria Beckham
However, equating Apple to Louis Vuitton is akin to comparing apples to Fabergé eggs. They're not in the same category.
Chinese consumers shifting from Apple to home-grown premium domestic brands doesn't foretell Chinese buyers turning away from LV or other luxury brands.
When reading the big headlines warning of stalled growth and failure, it's important to keep things in perspective.
Put away the crystal ball
Rather than indulge in doomsday predictions for the outlook of the global economy in 2019 or engage in Western-China hand-wringing, I prefer to look at facts.
In doing so, we can see that they quite clearly point to a bright spot when it comes to growth in 2019: luxury, and China's continued appetite for luxury goods both at home and abroad.
Luxury sales in China have been undeniably strong
Looking at the successful sales of luxury brands in China, it's clear that the power of the affluent Chinese consumer is a source of momentum compared with stagnation in the rest of the world.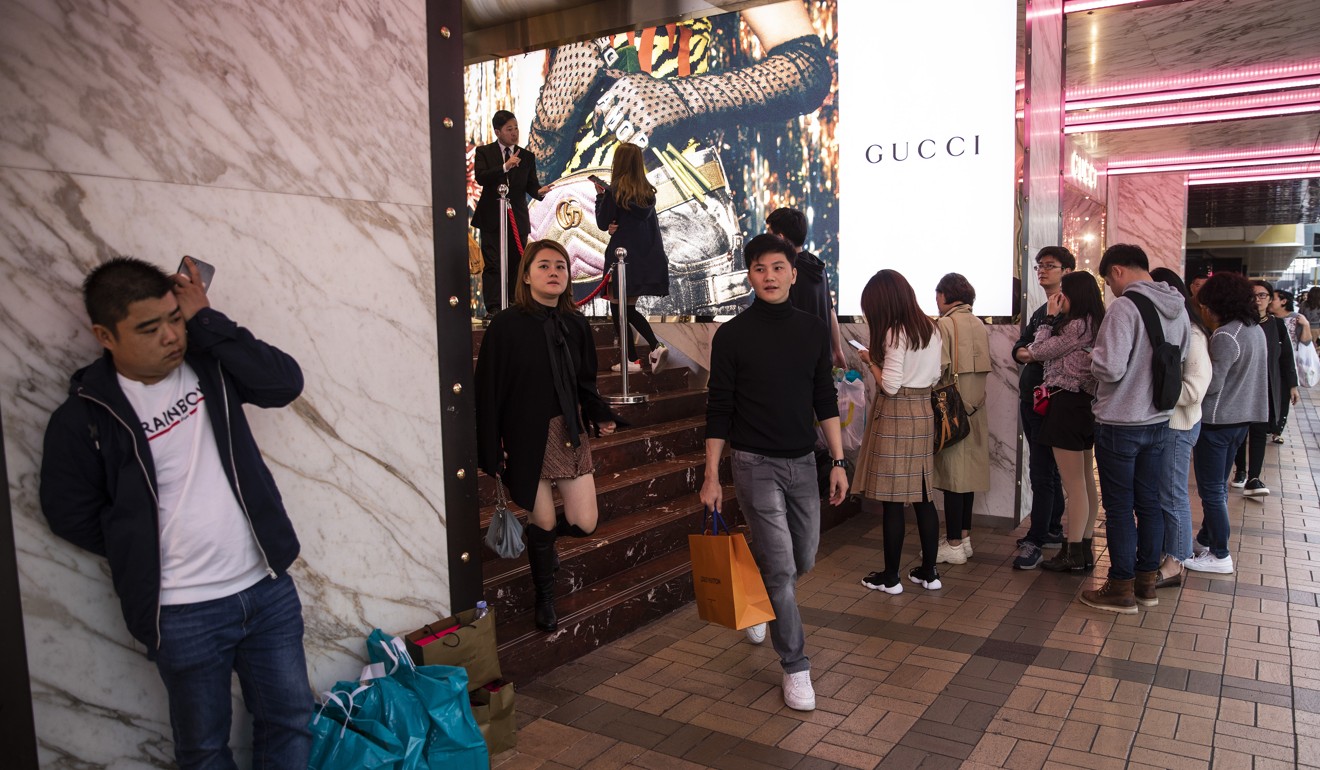 – Organic sales at Gucci rose 35.1 per cent in the third quarter, defying market expectations of a slowdown.
Why Fitbit Versa – not Apple Watch – is the best smartwatch choice
– Kering and other players had already forecast that despite naysaying headlines, spending by China's young shoppers was unlikely to drop off. Better-than-expected third quarter sales from the French conglomerate helped drive the point home.
– Estée Lauder also dismissed fears of a slowdown in China last week and its quarterly results beat Wall Street estimates on booming China demand for cosmetics and high-end skincare products.
– Hermès reported another quarter of brisk sales growth, propelled by red-hot demand in China, where it expects further growth as it opens stores and rolls out online sales.
– Moncler added to the bullish assessment, pointing to "very strong demand" among a customer base that has become key to the industry, accounting for a third of all luxury goods purchases globally.
– China's luxury car market was yet another industry which showed that an overall slowdown in growth was not indicative of the luxury segment: major luxury car makers including Mercedes-Benz, BMW and Audi all posted steady growth in November.
– Looking at the third-quarter reports from one of China's leading luxury e-commerce platforms, Secoo, also shows the reality: year-on-year, gross merchandise volume increased by 57.4 per cent – the total number of orders rose by 59.7 per cent to 594,400 and total net revenues for the third quarter of 2018 increased by 60.1 per cent to 1.572 billion yuan (US$230 million).
– By 2025, Chinese consumers will make up at least 45 per cent of the market (up from an estimated 32 per cent in 2018), and they will make half of their luxury purchases at home in China.
Want to use Apple's Mac software on an iPad? Well, now you can
Rebalancing location of the spend
Again, those reading headlines alone may have seen "spending by Chinese tourists down" – yet this is not indicative of the overall Chinese consumption story – with both forecasters and brands showing that domestic luxury spending in China is increasing.
It's clear that among the sensationalist headlines and scapegoating, luxury in China remains a stable market for luxury brands.
Want more stories like this? Sign up here. Follow STYLE on Facebook, Instagram and Twitter
This article originally appeared on The Luxury Conversation .