I tried Amooma Spa's tourmaline crystal massage – then had the best sleep ever
I have to admit, I was desperate for a good deep muscle massage, but I was also very particular about where I would go for this massage.

As someone from Kuala Lumpur, I was always spoilt for choice when it came to taking Thai massages and spas.
Until I got to Hong Kong, I never realised how tight the spaces in buildings really are, even for spa outlets that are touted as being "luxurious".
I wondered then, where can I get something really good and not feel suffocated within four walls – as if they are closing in on me every minute I spend inside the little cubicle?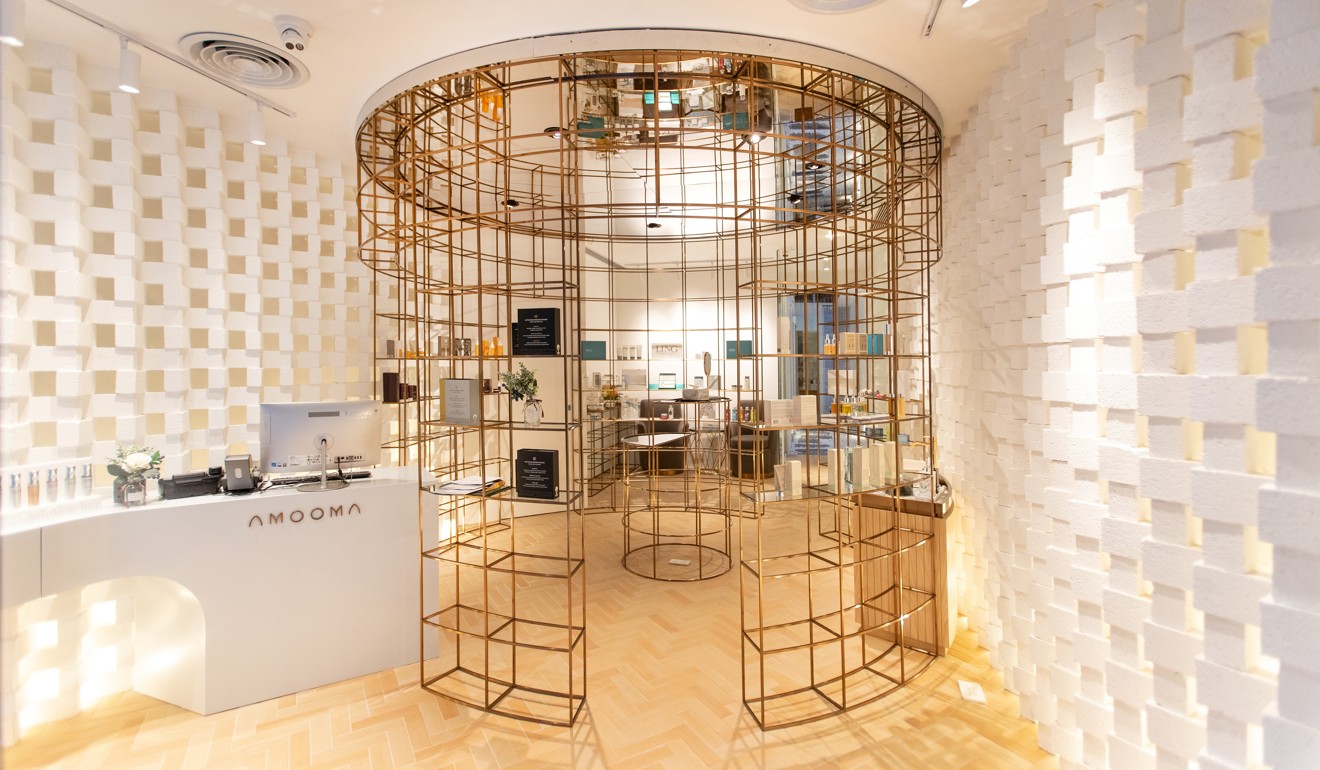 Along came Amooma Spa and Sanctuary.
Walking along the beautiful outdoor pebbled walkway ... with a view of the sky and trees above ... totally transports me back to Bali resorts
Secreted in the warrens of Sik On Street, away from the bustle of the city, this new branch in Wan Chai had me gasping at first sight of its brassy accents and peaceful white interior.
This hidden spot is perfect because the instant you walk through the tiny side street, the noise of the trams and cars instantly disappears.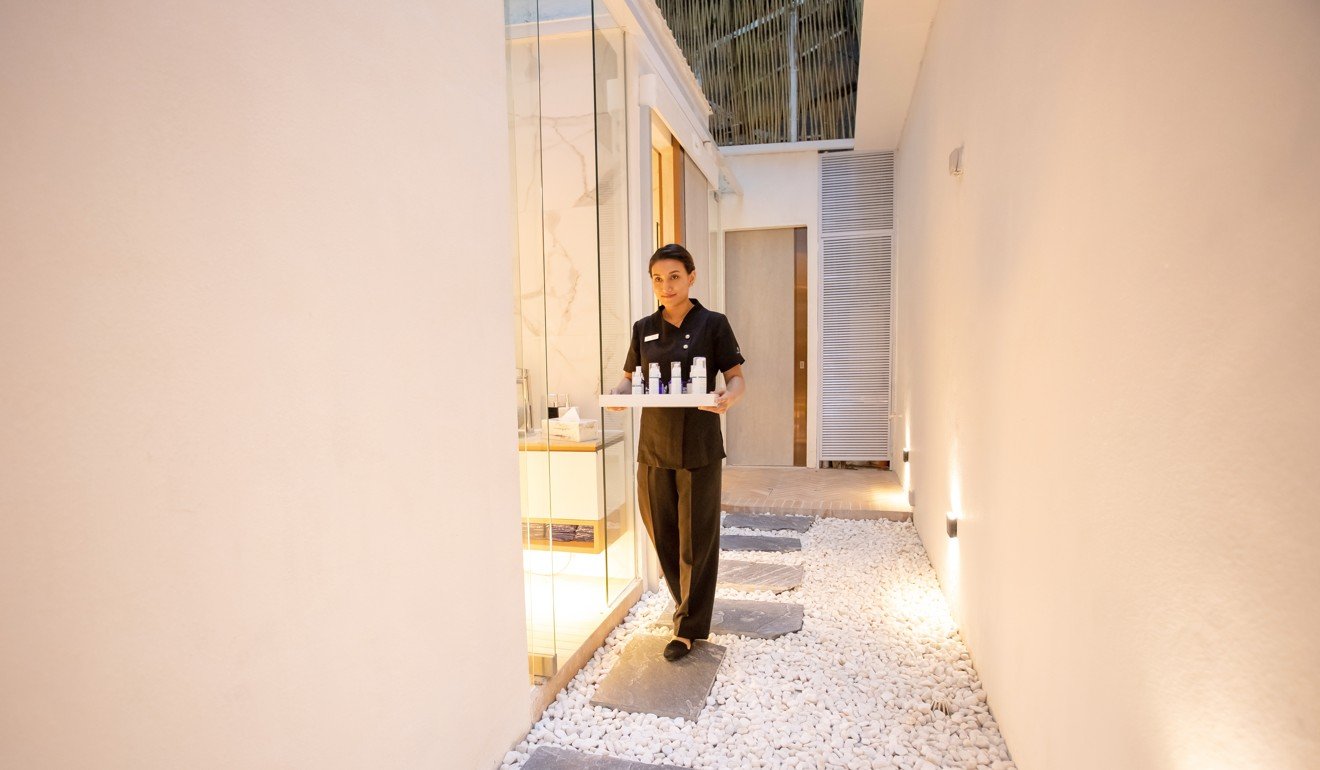 However, what really struck me was the tranquil space that is housed within this deceptively tiny spa.
Walking along a beautiful, outdoor pebbled walkway that leads from the reception area to the spa rooms totally transported my thoughts back to Bali resorts: it allows you to take in the open air and gaze up and see the sky and overarching verdant trees.

This precious vignette is something we can get in this bustling city without ever having to board a plane.
What it involves
Amooma Spa's menu is extensive. When I say extensive, it really is. Extensive.

From its signature collection, which pampers the mind, body, face, spirit, and soul, to the facial therapies that utilise advanced technology along with holistic natural practices, there are so many choices that you might not know where to even begin.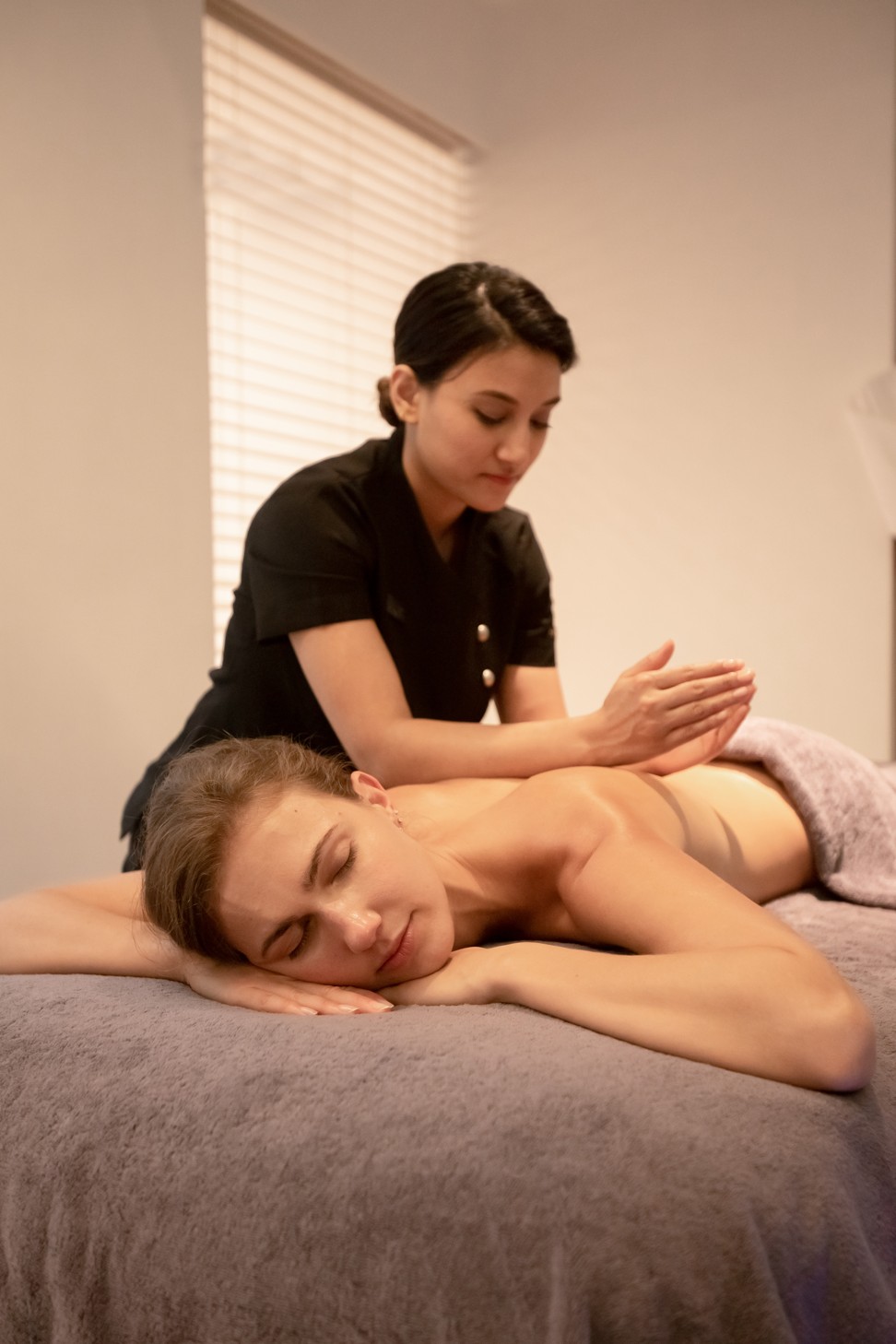 For me, I was intrigued by the deep sleep treatment – one of its signature collections.
It is not just any total body massage – it uses a tourmaline crystal to target acupressure points to stimulate the meridians and re-energise the body.
For the uninitiated, tourmaline crystal is fantastic for detoxifying the body and is a naturally potent transmitter that is charged with energy to stabilise frantic minds.
What it's like
Upon entering the spa, I am greeted with gentle smiles and voices.
Taken to a little alcove with flavoured water to enjoy while I wait, I am already in a relaxed, Zen-like mood when the therapist greets me to say that my room awaits.
The prelude to the treatment is, of course, a foot bath, and then the treatment begins with the back, after a deep breathing ceremony.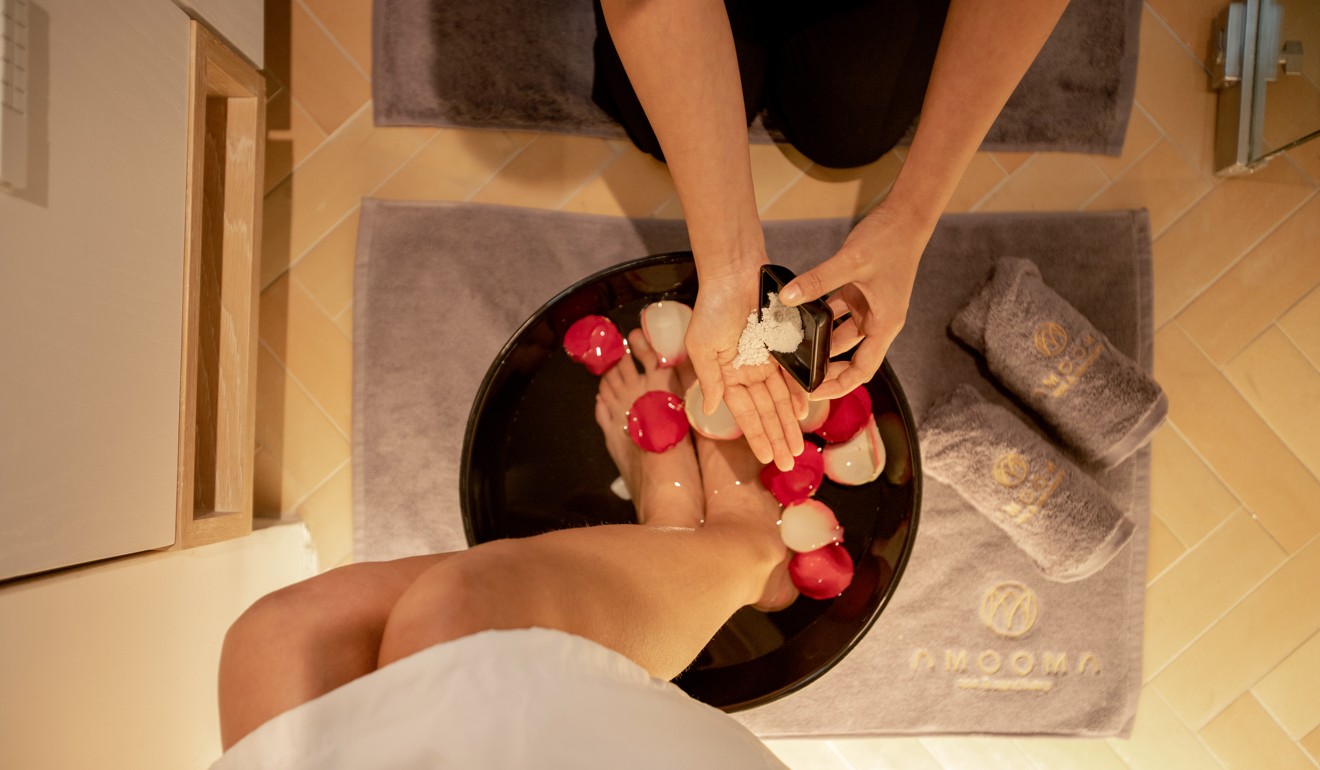 The therapist takes the prewarmed tourmaline crystal, which is fixed to a stick-like accoutrement, and scrapes it gently across the skin all over my back.
This is supposed to really hit the precise spots of the acupressure points and I can definitely feel my body relaxing, even before the massage.
Next, comes the massage. Using 100-per-cent-natural aromatherapy oil, the therapist skilfully kneads away the soreness around my back area using a combination of techniques, including Swedish massage and Hawaiian lomi lomi (involving the use of a wavelike gesture with the elbows and arms that really goes deep).

To top it all off, I am given an Indian head massage. I must admit I fell asleep halfway through, proving that this deep sleep treatment is definitely doing its job.


Things to note
Anyone with a problem with sleeping or insomnia should definitely give this a go.
There is something about the tourmaline crystal's heat that relaxes the muscles and gives way to more relaxation – like a sort of hypnosis – which works on your subconscious to lull you into a state of being that is almost meditative.
Conclusion
I would definitely recommend this treatment for a good pampering session.
The spa itself is a must-visit, too, for anyone like me who hates to be confined within a tight space.
I might just book myself in for another treat this weekend. Who's with me?
Anything else?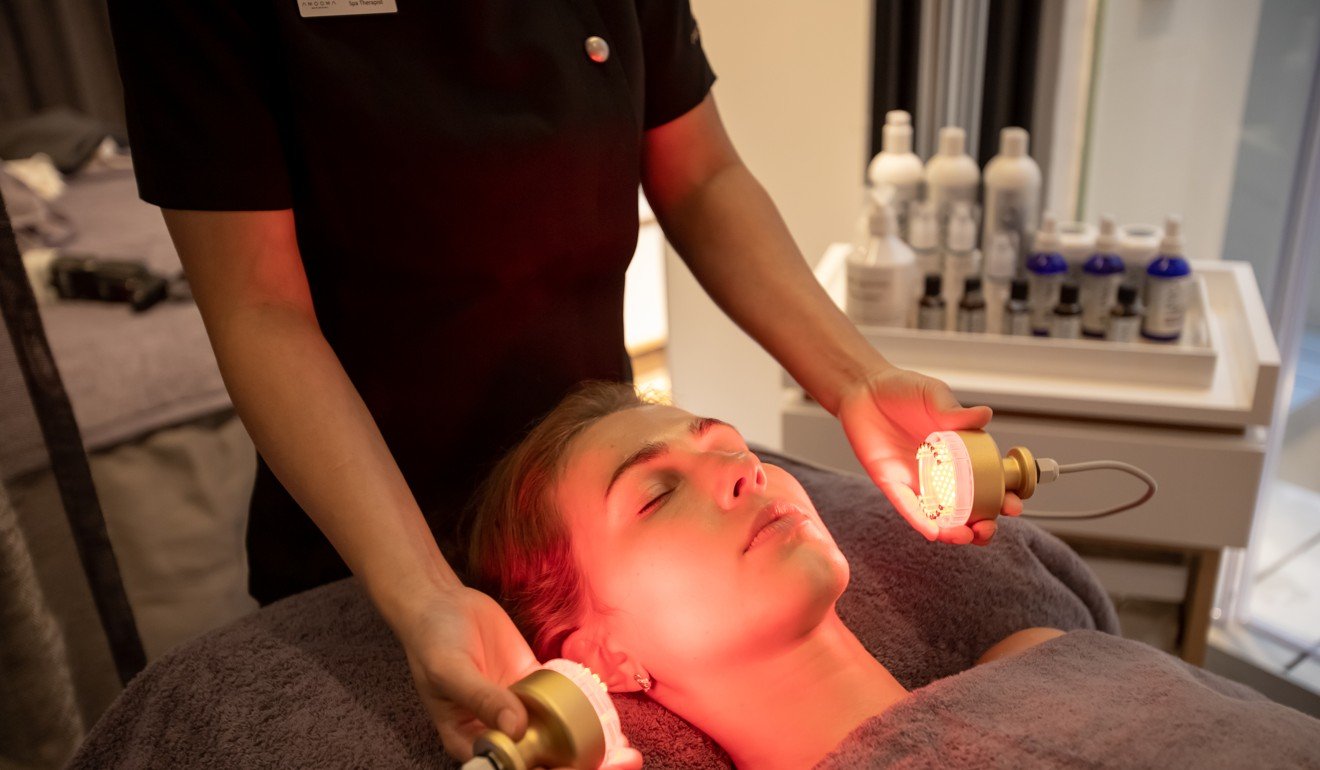 If you are up for trying something more advanced, then the spa's facial therapies are worth looking into.
There is the Nasa Light Years Younger facial, which uses light-emitting diode therapy to reduce pigmentation and naturally stimulate your skin cells to produce collagen, and a wave technology-powered treatment that infuses the skin with Vitamin C to get rid of uneven skin tone and help rejuvenate dull complexions.


Amooma Spa & Sanctuary

G/F, 14 Sik On Street, Wan Chai, Hong Kong

Monday to Sunday: 10am-8pm

Tel: 2111-3535

[email protected]


Want more stories like this? Sign up here. Follow STYLE on Facebook, Instagram and Twitter

Amooma Spa & Sanctuary's new branch, tucked away in the side streets of Wan Chai, offers a relaxing and rejuvenating haven in the heart of bustling Hong Kong