Fashion industry must embrace sustainability now: 4 key takeaways from Copenhagen Fashion Summit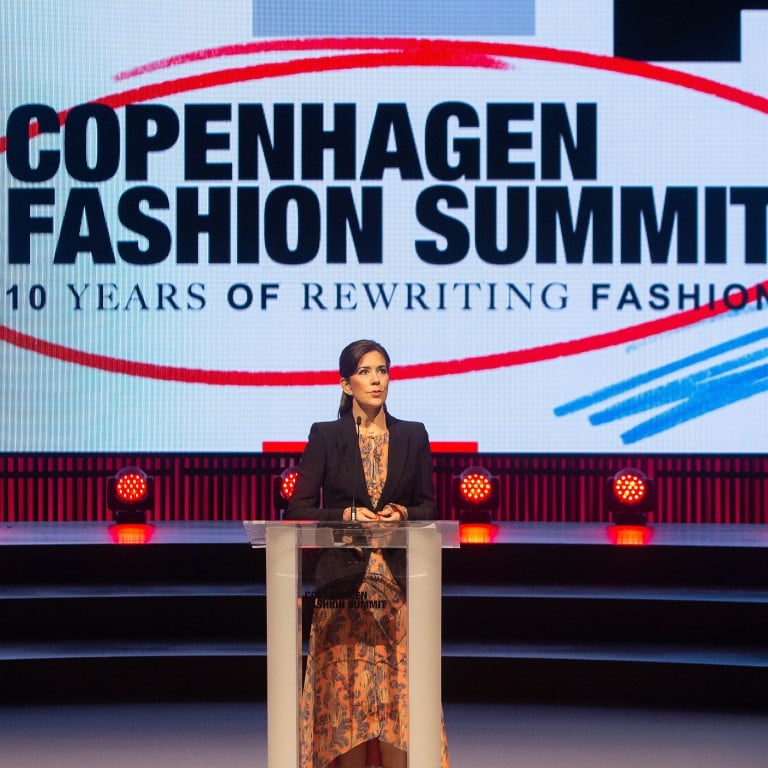 Over 450 brands and organisations from 48 countries gathered in the Danish capital, Copenhagen, to discuss the need for sustainability in the fashion industry during the two-day Copenhagen Fashion Summit 2019.
The May 15 and 16 event, which marked the summit's 10th anniversary, featured 78 renowned and respected speakers as well as 1,300 guests, including Mary, Crown Princess of Denmark, patron of the event, fashion industry leaders, innovators, journalists, designers and manufactures from all over the world.
The talks centred on subjects ranging from executive leadership, design, manufacturing, policy and investment, climate change and circular economy to the power of creatives and how the fashion industry can address overconsumption.
'Sustainability' the buzzword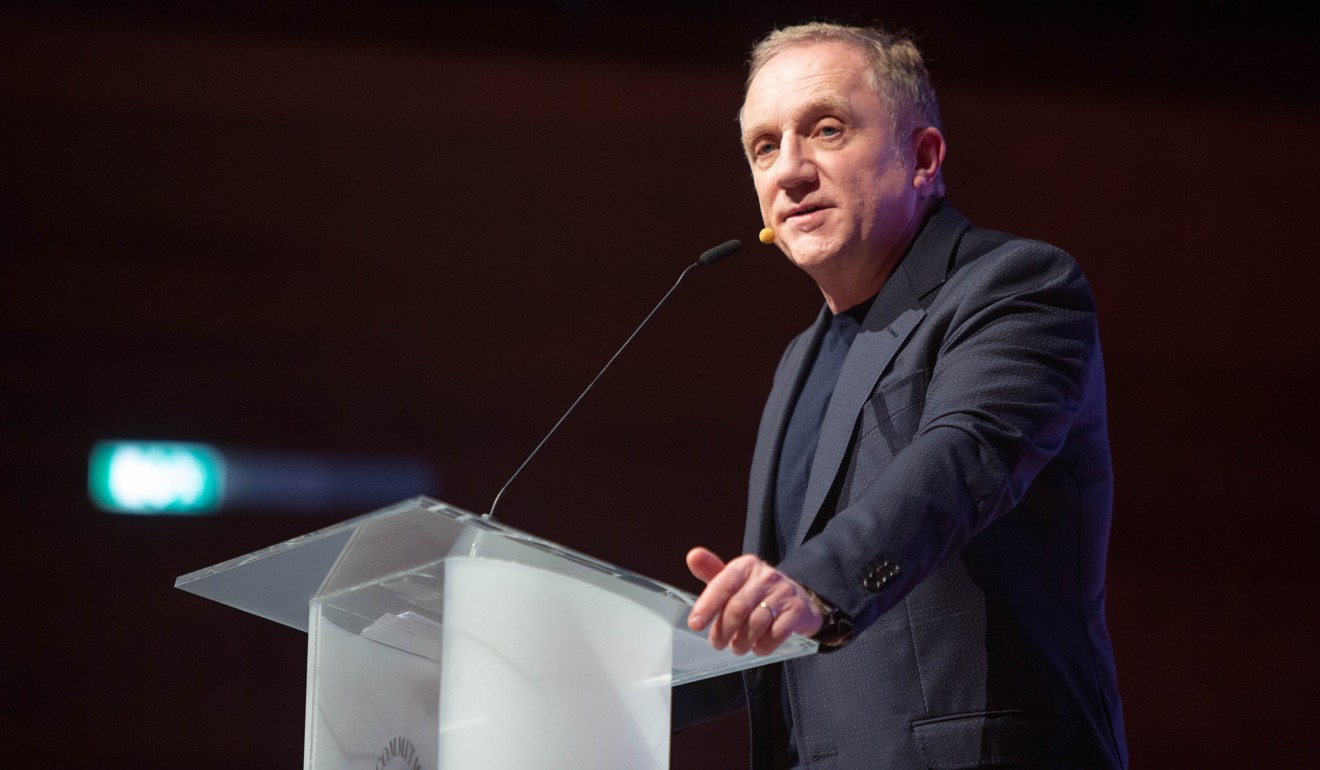 Two days before it began, Victor Vescovo, a retired US naval officer, brought the issue of sustainability and plastic waste into sharp focus as he set a world record for the deepest dive in a submersible by reaching a depth of 35,853 feet (10,927 metres) in western Pacific Ocean's Mariana Trench, the deepest place on Earth.
While spending four hours at the bottom of the ocean – beating the previous mark set in 1960, by 52 feet – he discovered what appeared to be a plastic bag in a place where no human had visited before.
The next day in Hong Kong, EcoDrive and The New Youth Energy Think Tank launched the "Enough Plastic" campaign, calling for less use of single-use plastic.
About 60 local celebrities, including Aaron Kwok, Donnie Yen, Gigi Leung and Sammi Cheng appeared in a powerful video and a series of striking images, taken by award-winning photographer Wing Shya, to raise awareness about the need to reduce unnecessary waste and the problems caused by single-use plastic.
The message about the problem of plastic waste is growing louder and clearer – all around the world – and the next decade will be crucial for saving our planet.
"We can solve the planet's and the industry's biggest issues if we work together and take action now," Eva Kruse, CEO and president of Global Fashion Agenda, a not-for-profit leadership forum which organised the summit, said at the event.
"We need bold leadership to accelerate the change and push policymakers to support this journey."
The question, "What is sustainability?", is something that the fashion industry is still trying to answer precisely.
From the working environment of staff to the supply chain, the manufacturing process to the life cycle of any products, and employee well-being to the longevity of a business, the umbrella term, "sustainability", encompasses many aspects that must be addressed.
Vanessa Friedman, fashion director and chief fashion critic of The New York Times, told the summit there was a need for a clear definition of what sustainability means because the problem stems from a lack of clarity in communication.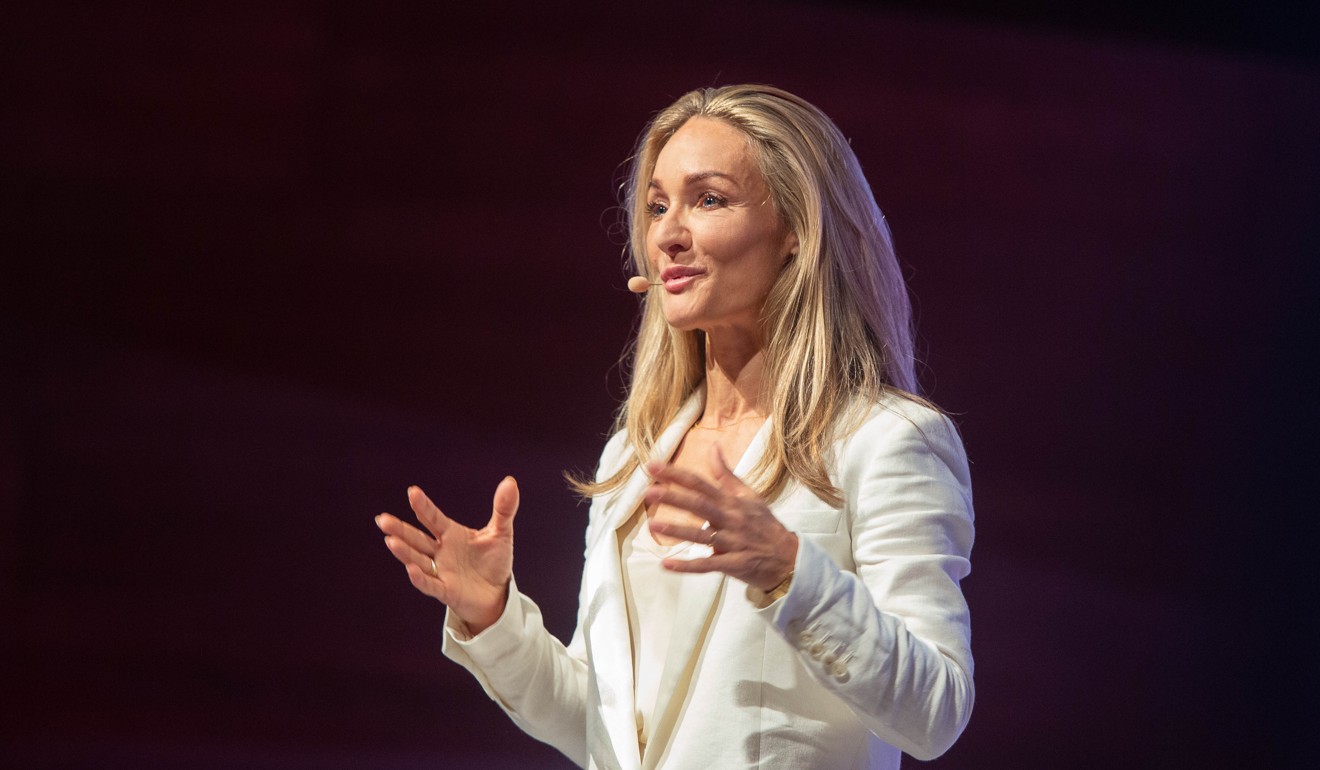 Pioneers such as activists and fashion designers Katharine Hamnett, Stella McCartney and Patagonia had stayed true to their philosophies for being sustainable for the past few decades, but "nobody listened then", Hamnett said.
However, today, almost every brand has a sustainable department or has listed sustainability as part of its company mission – giving birth to an ironic term, "Greenwashing" – but how many of these companies are genuinely sustainable?
Using it as a marketing tool and jumping on the bandwagon appears to be an easy way to gain more traction and consumers in the era of going green.
Yet going green is not sustainability when the brand still produces garments using organic cotton and exploits cheap labour in developing countries.
"Sustainability is putting the interest of our children beyond our own greed," said Paul Polman, chair of the International Chamber of Commerce and The B Team – a not-for-profit initiative of global business leaders aiming to improve the way companies work for the benefit of people and the planet.
"To solve the issues we have today, we don't have to send people to Mars to find the answers.
"We have the answers; we only need the right leadership and our willpower."
After more than 600 meetings between brands and solution providers at the summit, here are the 4 key takeaways that highlight the situation – and potential solutions.
1. Change is essential. Action is key. Collectiveness is the driving force.
The real key lies in taking action together.
"Sustainability needs to be a non-competitive area – working open-source, using our experience and making sure we don't compete," Anna Gedda, head of sustainability at H&M Group, told the summit.
What are influential leaders in the industry doing behind the scenes to drive the movement and accelerate the momentum of change?
Nike has launched a circular fashion guide, providing designers and product creators across the industry with a common language for circularity.
Francois-Henri Pinault, CEO of Kering, the luxury group which owns fashion brands Gucci, Yves Saint Laurent and Alexander McQueen, has pledged to ban the use of underage models by 2020.
He emphasised several times the importance of joint forces to "beat the clock" and make changes quickly and with the maximum impact.
Pinault has been tasked by French President Emmanuel Macron with forming a coalition of fashion industry CEOs and companies that will join forces and set ambitious sustainability targets.
Google is teaming up with Stella McCartney to measure the environmental impact of the fashion industry. The technology company is building a tool that uses data analytics and machine learning on Google Cloud to give brands a more comprehensive view of their supply chains, particularly at the level of raw material production.
A new manifesto, which sees collaboration between fashion industry organisations, such as the European Apparel and Textile Confederation, Federation of the European Sporting Goods Industry, Global Fashion Agenda, International Apparel Federation and Sustainable Apparel Coalition, has called on existing and future European Union policymakers to rethink tools to set up a circular fashion system.
PVH Corp has released a report on the evolution of its corporate responsibility strategy, Forward Fashion – a collective for the future that sets new levels for transparency, and reinforces its long-standing commitment to sustainable business.
"Leaders have to put themselves in a vulnerable position and push to find solutions together," Pinault said. "We need to forge the path together to change the paradigms."
2. Overproduction vs overconsumption
Although momentum for change can come effectively from decision-makers, it can also trickle up from end users.
A quick look at the food and wellness industry shows that it is true.
As more consumers are becoming conscious about their choices, the growing demand for organic products has created a new market sector that didn't exist a decade ago. This could just as easily apply to the fashion industry.
If consumers "buy less and buy better", there will not be as much demand for overproducing. Quality lasts, quantity doesn't.
On one hand, brands have to make a conscious decision about slowing down and reducing the quantity of their production (think two fashion seasons instead of six per year).
On the other hand, consumers have the right – and power – to demand more curated, high-quality products (think made-to-order and tailor-made, instead of seasonal garments).
Although there is greater awareness about sustainability, it is still far from being a key consideration in purchasing decisions; therefore, it is up to fashion leaders to drive the large-scale impact and influence consumer perceptions.
3. Life cycle of product: think about the end before the beginning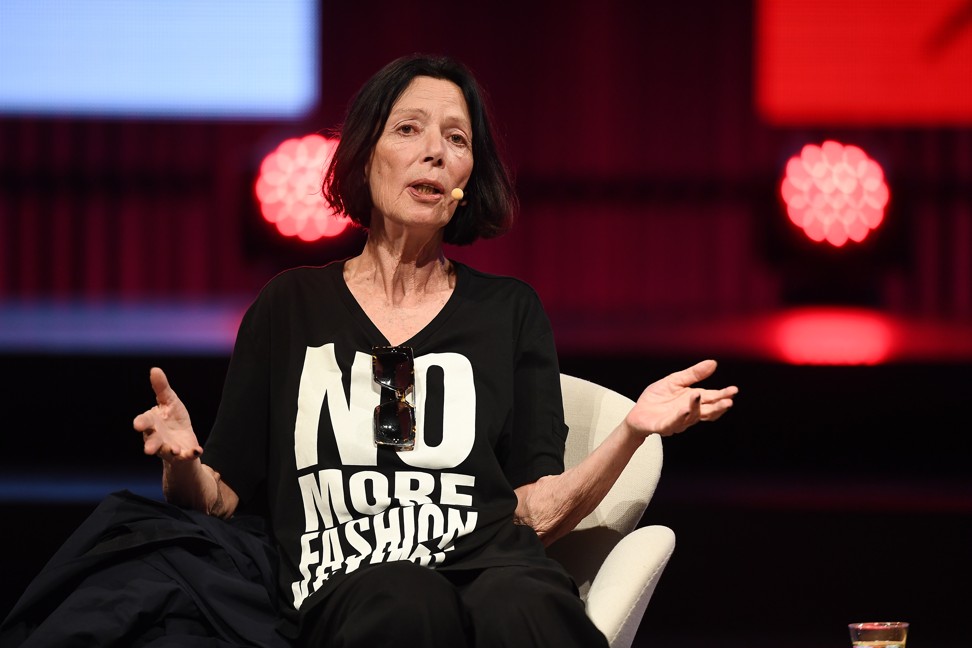 Problems can prompt solutions and innovation.
In recent years we have seen the growth of a sharing economy – Uber, WeWork and Airbnb – and in fashion we have seen more rental services and clothes swapping than before.
These practices not only reduce the costs for individuals, they also lengthen the life cycle of a product.
The second-hand clothing market has also grown as demand has increased, especially in the luxury sector: The RealReal and Vestiaire Collective, and the start-up platform, Reflaunt, are three examples of this.
Despite the extended product life cycle, the handling process at the end is usually the real cause of the problem.
Innovative creatives have to come up with potential solutions that can be incorporated into the product at the beginning and with the end in mind, to complete the full cycle. Think upcycling, not just recycling.
Matthew Williams, creative director of the fashion brand, 1017 ALYX 9SM, said: "The designer is the connector between production, sales and marketing.
"The [designer's] choice to use a sustainable material has to come on the very first day – right at the beginning of the process. Designers can link systems so that the whole supply chain can be on board with sustainability."
4. Why should we bother?  
Because climate change is real and it is man-made, fashion is one of the industries that contributes most to the destruction of our planet and we are voluntarily – and involuntarily – part of it.
If the current pace of change does not improve, the Paris Agreement's objective of keeping global warming below 1.5 degrees Celsius during the remainder of this century will not be achieved, and fashion will remain a net contributor to climate change.
"I hope to see sustainability become a more mainstream conversation over the next 10 years," designer Prabal Gurung said.
"Designers and the media need to understand that any type of progress in reducing waste is good progress."
Think about all the packaging, hangers, labels, deliveries from late-night-one-click shopping sprees: these are only tiny parts of the visible harm – the poor animals who are suffocated with plastic and the landfill sites that are overflowing with these toxic ingredients are some of the many issues we must urgently address.
What can you do?
On the corporate level, there are eight priorities on the CEO Agenda of 2019, focusing on supply chain traceability, combating climate change, efficient use of water, energy and chemicals, respectful and secure work environment, promotion of a better wage system, sustainable material mix, circular fashion system and fourth industrial revolution.
Be a better business owner and lead by example, be responsible and make conscious choices.
Look after your employees and they will look after your business. Nourish our planet and she will nourish future generations.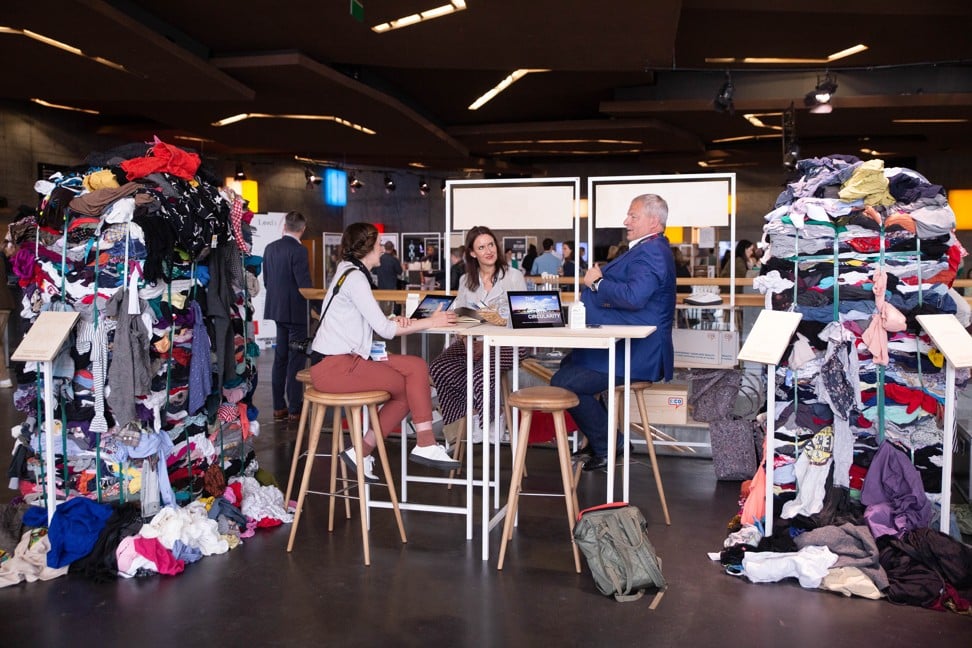 As a consumer, there are simple things that you can easily incorporate into your daily life to start making a change.
You can begin by looking at the labels of the products you are about to buy and questioning more: are they disclosing enough information about the production journey? Are they using naturally sourced or organic materials?
Are they made responsibly? Are they recyclable, reusable and biodegradable?
Say no to companies that don't have responsible practices and sustainability on their agenda.
Increase your awareness of the seriousness of this issue and make careful and conscious choices about every decision before consumption.
Mother Earth is our responsibility and she needs your help, so what are you waiting for?
Want more stories like this? Sign up here. Follow STYLE on Facebook, Instagram and Twitter

'Time for action is now,' the annual discussion forum tells leading figures, such as Kering CEO Francois-Henri Pinault and designer Katharine Hamnett