Why Jack Ma's protégé Justin Sun has 1.3 million Weibo followers – and other things to know about the tech millionaire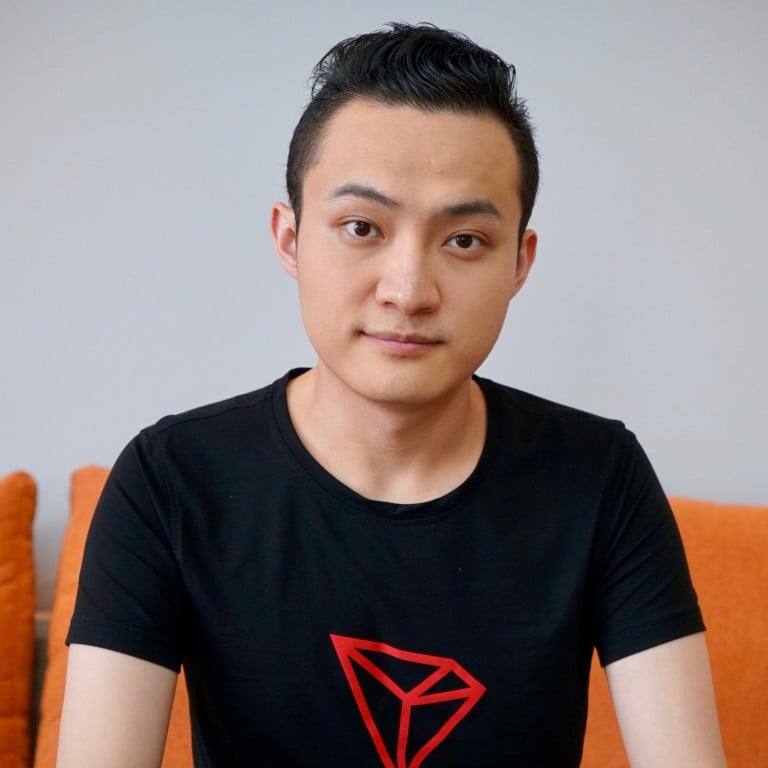 Chinese multimillionaire Justin Sun Yuchen is probably best known for being the young entrepreneur who spent US$4.57 million bidding on a charity lunch with American investment guru Warren Buffett.
The Forbes 30 Under 30 honoree, reportedly worth US$200 million, has made his fortune from a series of business ventures, most notably as founder of the decentralised blockchain-based currency platform TRON.
Yet to describe him as a "blockchain entrepreneur" is an over simplification.
From bottom of the class to Ivy League
Sun says he has a "complicated background" in his 2017 autobiography, Brave New World. His family is originally from Shandong, but he was born in Qinghai and grew up in Guangdong.
Like most millennials, Sun spent a lot of his childhood online, which eventually led to a poor school report.
However, during his second year of high school, he realised that getting into a top university was a condition for achieving his dreams and establishing himself in Beijing, a city he yearned to work in.
After cramming for the university entrance exams during his last year in high school, Sun was admitted to Peking University, one of the most prestigious universities in China. He spent three years there studying for a bachelor's degree in history, before moving onto another leading educational institution, the University of Pennsylvania in the United States.
Sun graduated from the Ivy League university in 2012 with a master's degree in political economy. In the US this served as the gateway to his later ventures as a technology entrepreneur.
Jack Ma's protégé
Sun was in the inaugural class at Hupan University, a business school dedicated to teaching and mentoring entrepreneurs, launched by a group of Chinese entrepreneurs and academics, led by Jack Ma, co-founder and executive chairman of Alibaba Group, the Chinese multinational technology conglomerate, which owns the South China Morning Post.
Ma started Hupan University, in Hangzhou, in 2015 and recruited 30 students who had the potential to change the landscape of China's business world; Sun was the youngest of them.  
"This was the first business school I ever attended, Sun wrote in his book. "I knew deep down inside that for a long time in the future, it would shape my entire business career."
Sun graduated from Hupan University in 2018 after finishing the three-year programme and submitting a thesis titled The Birth of a Decentralized Internet, focused on the blockchain industry – an area few of his peers at Hupan chose to dive into.
"I was able to take the experiences and knowledge shared by my professors and classmates and immediately put it into practice," Sun has said.
"In this sense, my start-up journey is an experiment in Hupan values [to improve society with moral integrity] and methodology [avert failure and take control of the future]. This was also a crucial time for self-development, where I would hone my business sensibilities as an entrepreneur."
An internet celebrity
Sun has called the rise of his fame on the internet "accidental", after he was invited by Yu Jianjun, a Hupan University alumni and co-founder of the Chinese audio streaming company, Ximalaya FM, to share his story as a successful young entrepreneur online.
Sun launched his podcast-style show, The Revolutionary Road to Financial Freedom, in October 2016.
It soon gained popularity, with audio from the show played more than 7.5 million times. Sun shared his personal experiences in wealth management and industry insights, and interacted with his followers who sought financial or career advice.
Sun has a following of 1.3 million people on Twitter and almost 1.2 million on its Chinese counterpart, Weibo.
Entering the tech realm
Before venturing into blockchain, Sun founded the voice live-streaming app Peiwo.
Aimed at millennials in China, Peiwo connects like-minded users via live audio chats based on a 10-second voice sample provided by users. The app is said to have matched more than four billion chats.
At the end of 2013, Sun became a representative of the bitcoin settlement platform, Ripple, in China. This experience helped to give Sun the knowledge and vision to make his own foray into these technological areas in his home country.
In 2017, TRON was founded as part of the Singapore-based TRON Foundation, headed by Sun.
TRON was set up as a blockchain-based, decentralised protocol project with an internal digital currency that aims to be a content distribution platform for the digital entertainment industry. The company's mission statement is to "decentralise the internet".
On June 25 last year TRON left the global cryptocurrency and decentralised computing platform, Ethereum, and launched its own mainnet (the main blockchain network that carries out the transfer of a digital currency after testing rounds, as opposed to testnet).
TRONIX (TRX), the token issued by TRON Foundation, now has 3,189,665 holders with a market capitalisation of more than US$2.5 billion.
TRX connects the entire TRON ecosystem, powering transactions and applications on the chain.
Last July, Sun acquired BitTorrent and all of its products in a deal valued at US$126 million. He also took on the role as BitTorrent's CEO.
BitTorrent is a communication protocol for peer-to-peer online file sharing with a monthly concurrent user pool of 170 million. Incorporating it into the TRON ecosystem has made the latter the largest decentralised internet ecosystem in the world.  
Lunch with Buffett … and the future of TRON
On July 25, Sun will co-host a lunch at Quince restaurant, in San Francisco, with Buffett, one of the most successful investors of all time, who has also criticised bitcoin.
Sun, who plans to invite several other blockchain industry leaders to the lunch to meet Buffett, is hoping to bridge the divide between the blockchain industry and traditional investors.
The donation he made for the lunch will go to the Glide Foundation charity, which helps the poor, homeless and those battling substance abuse.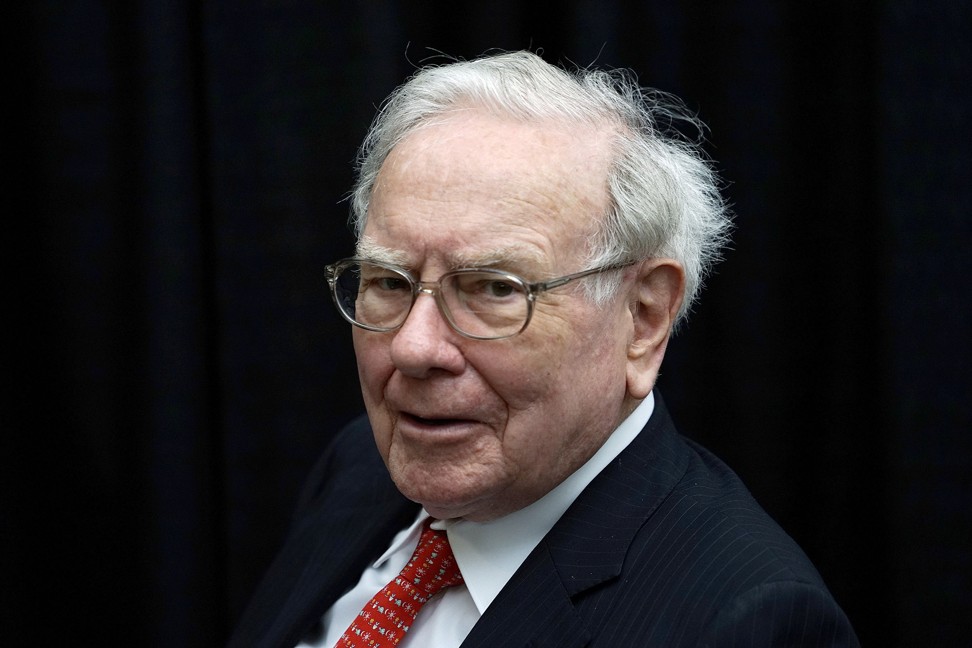 On the first anniversary of TRON's "independence", Sun said during a live broadcast that the 10-strong founding team had expanded to 400, and could rise to 600 by the end of the year
"We will be the founders, builders and evangelists for a decentralised, autonomous ecosystem," he said.
"It is time to return to that original intention, to continue on the path to creating an internet owned by the people, governed by the people and for the people.
"We aim to make people around the world aware of the existence of such an internet – and to realise that they have a choice in which method they prefer."
Want more stories like this? Sign up here. Follow STYLE on Facebook, Instagram, YouTube and Twitter

The Ivy League graduate and founder of blockchain currency platform, TRON, is a millennial millionaire who shot to international fame recently after winning a bid for lunch with the legendary Warren Buffett