Will this ultra-rare Japanese whisky collection – Hanyu Ichiro's Full Card Series – set a world record at auction?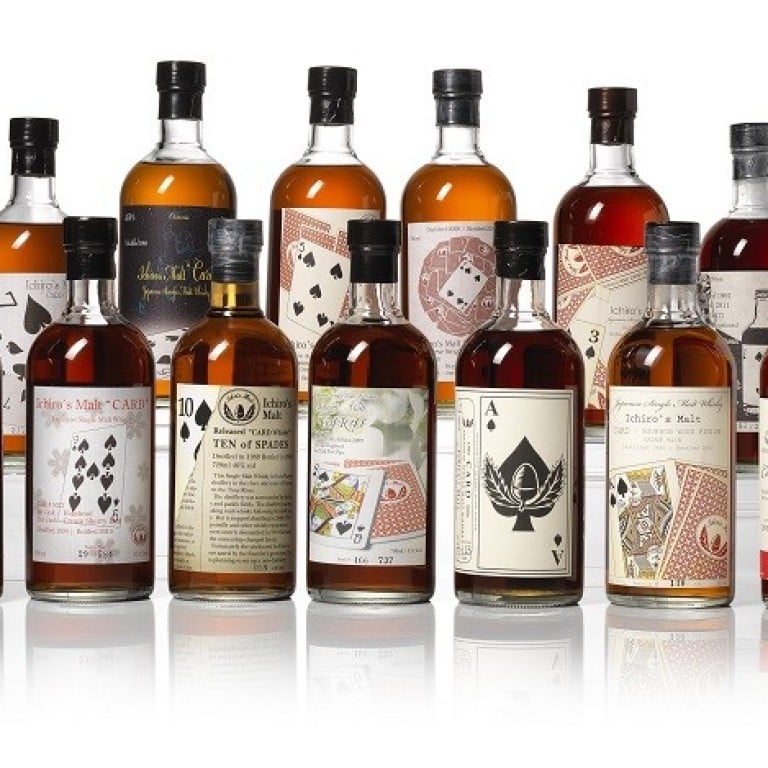 If you happen to be a whisky lover and have a few million dollars lying around, we'd recommend placing a bid on the world's most expensive and rarest Japanese whisky collection ever to be sold at auction.
Hanyu Ichiro's Full Card Series is expected to fetch between HK$4.5 million (US$576,000) and HK$6 million at the Bonhams Whisky and Wine Sale on August 16.
The collection consists of four sets of whiskies – Spades, Hearts, Clubs and Diamonds – with each of the 13 whiskies in each "suit" representing a playing card from Ace to King.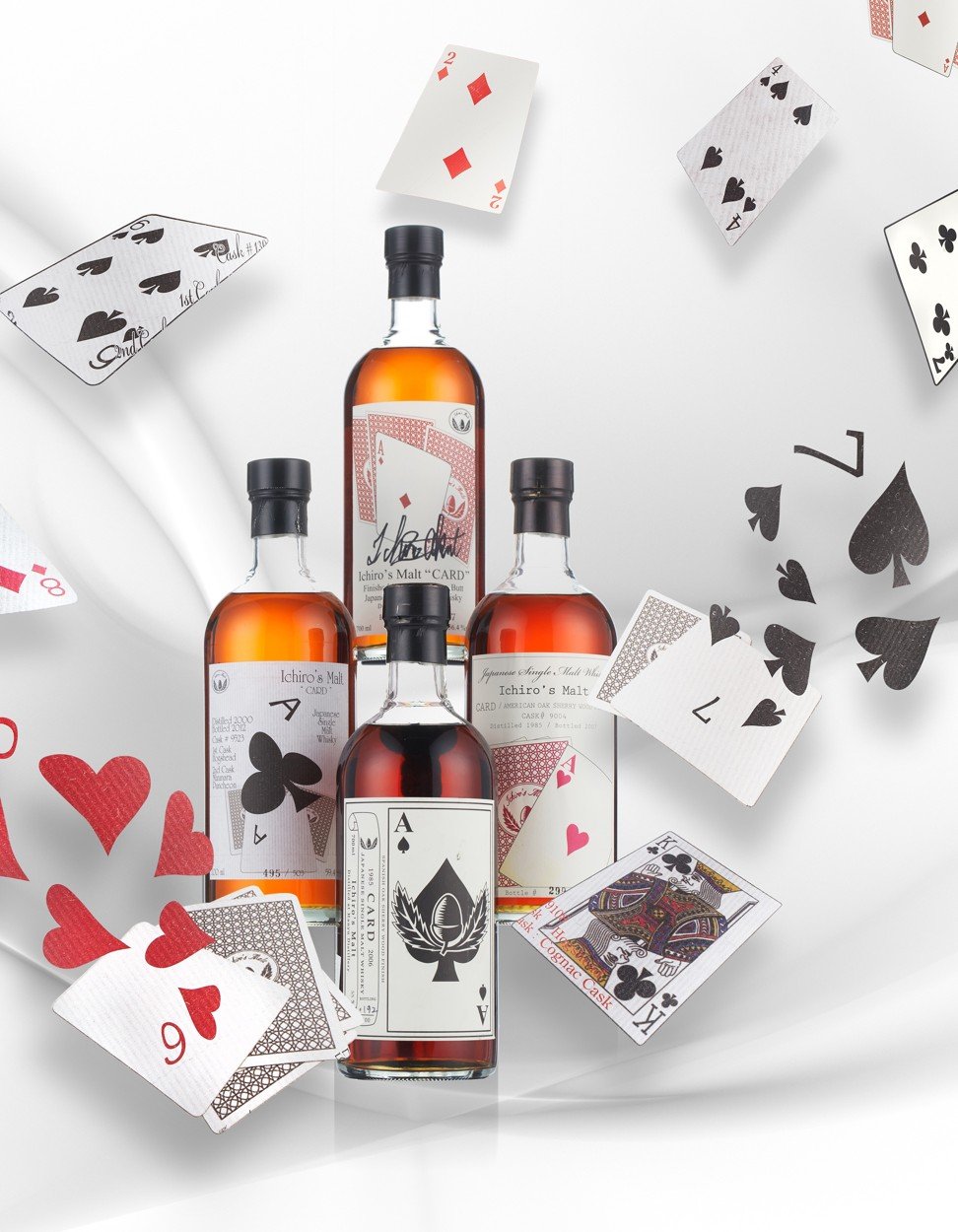 "It is believed that no more than four sets of Full Card Series exist in the world," says Daniel Lam, Bonhams' director of wine and spirits in Asia.
"Over the years, many bottles have either been consumed or strictly kept private, making it harder than ever to assemble a complete series. It has been four years since the Hanyu Ichiro Full Card Series set the world auction record at Bonhams, and the current market demand is at its strongest for Japanese whisky."
There are also two Joker "cards", for a total of 54 bottles in the entire series.
Bonhams first sold the Full Card series in 2015, when it fetched HK$3.87 million, setting the world record for most expensive Japanese whisky collection – a record that still stands.
Want more stories like this? Sign up here. Follow STYLE on Facebook, Instagram, YouTube and Twitter

Set of 54 bottles – 13 each of Spades, Hearts, Diamonds and Clubs, from Ace to King, plus two Jokers – will be offered at Bonhams Whisky and Wine Sale in Hong Kong on August 16