What is Douyin, aka TikTok, and why are stars like Angelababy and Ouyang Nana on it?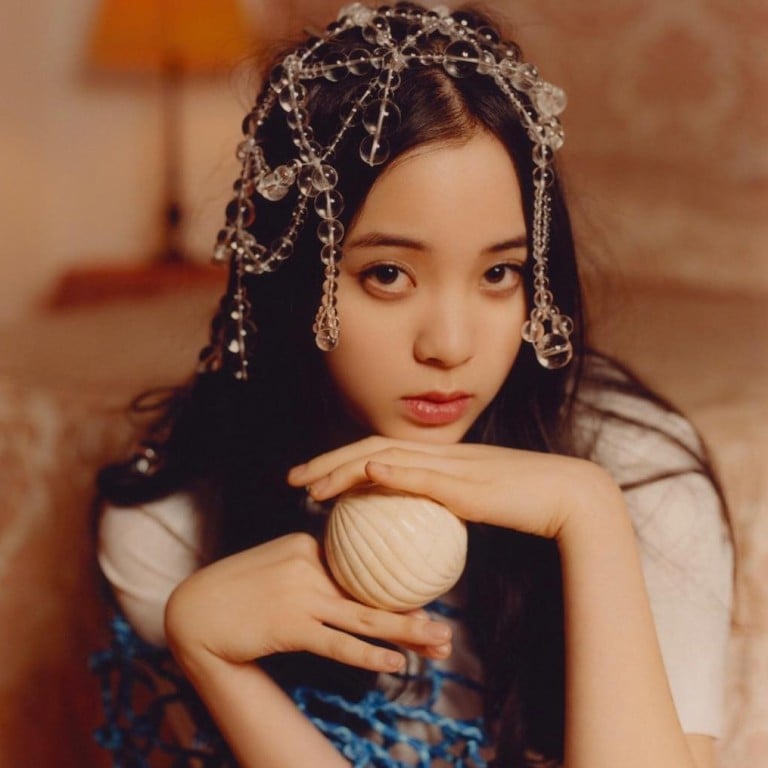 Douyin – the new king of social media platforms – is here.
The iOS and Android video app launched in China in September 2016 and in other global markets in 2017 – where it is known as TikTok – is used for creating and sharing things such as short lip-synch, comedy, and viral challenge videos.
It has quickly overtaken Facebook and Instagram to claim the top spot as the world's most popular free iOS app.
According to Business of Apps, the app development and app industry news website, in just the first three months of last year Douyin was installed 800 million times, excluding Android users in China. Today it has been downloaded more than 1 billion times.
Although it shares similarities with Vine, the once-trendy, now-discontinued short video hosting service, ByteDance, the Beijing based technology firm that developed Douyin/TikTok, has managed to do what Vine failed to achieve – capture a wider audience than simply the American market.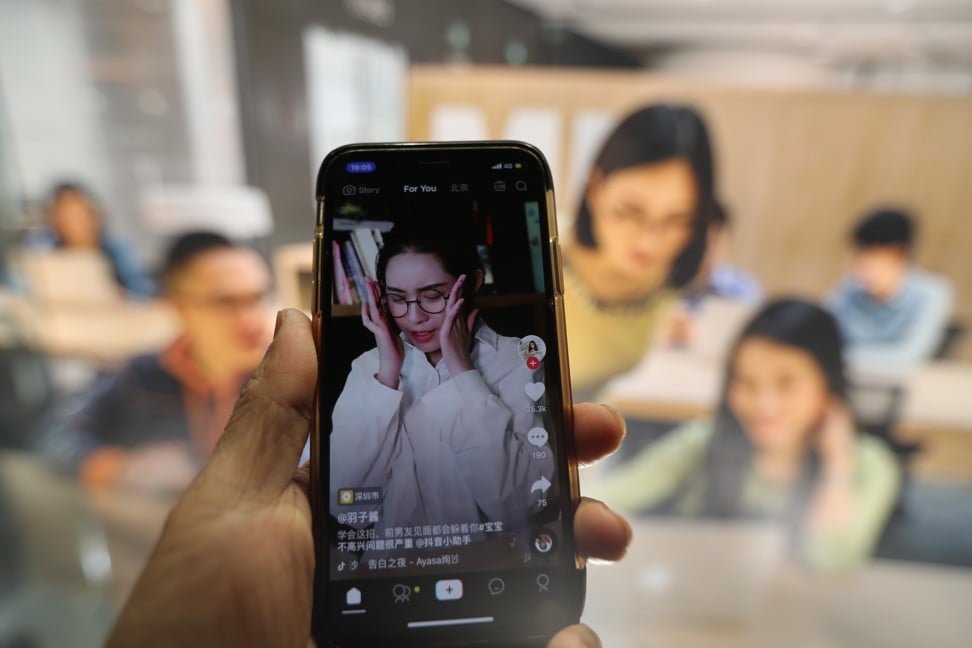 The 15-second video recording social platform has certainly captivated the China market and its huge popularity has seen many celebrities jump on the bandwagon to become regular users of the platform.
Check out 5 celebrity vloggers who have attracted millions of followers and countless likes by posting videos on Douyin.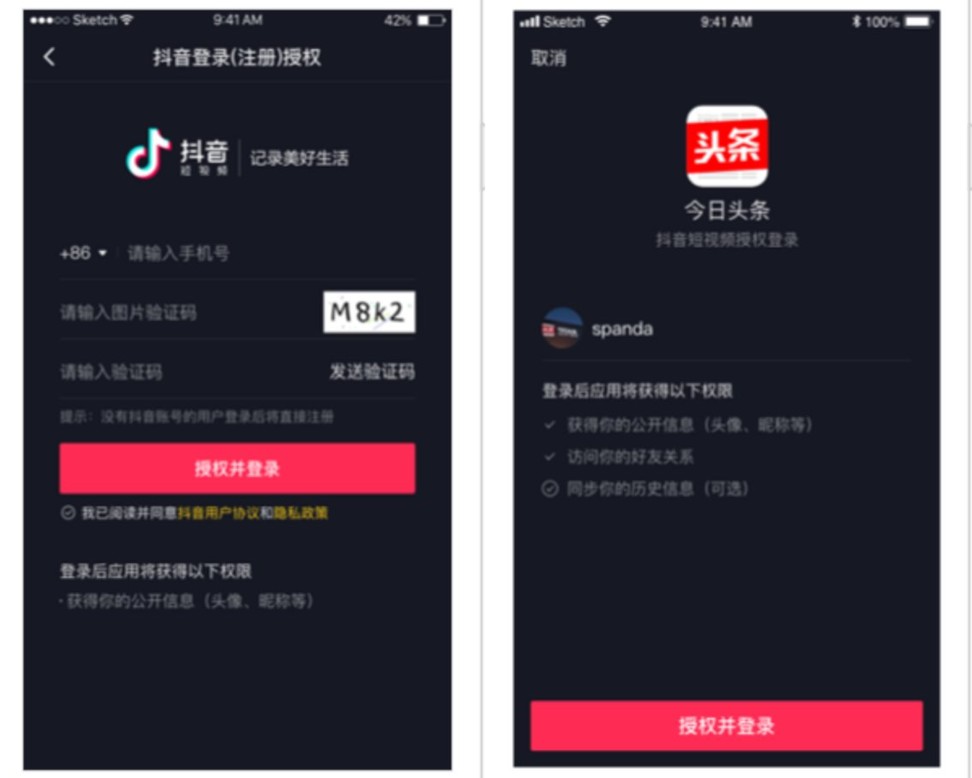 1. Dear
It is no surprise that the cheeky, adorable star Dear, also known as Dilraba Dilmurat, is the queen of Douyin.
With more than a 150 million likes, Dear is undoubtedly the celebrity who boasts the most followers on the platform.
The Uygur native rose to fame soon after she joined the platform. Despite uploading only 22 videos, Dear has attracted more than 50 million followers.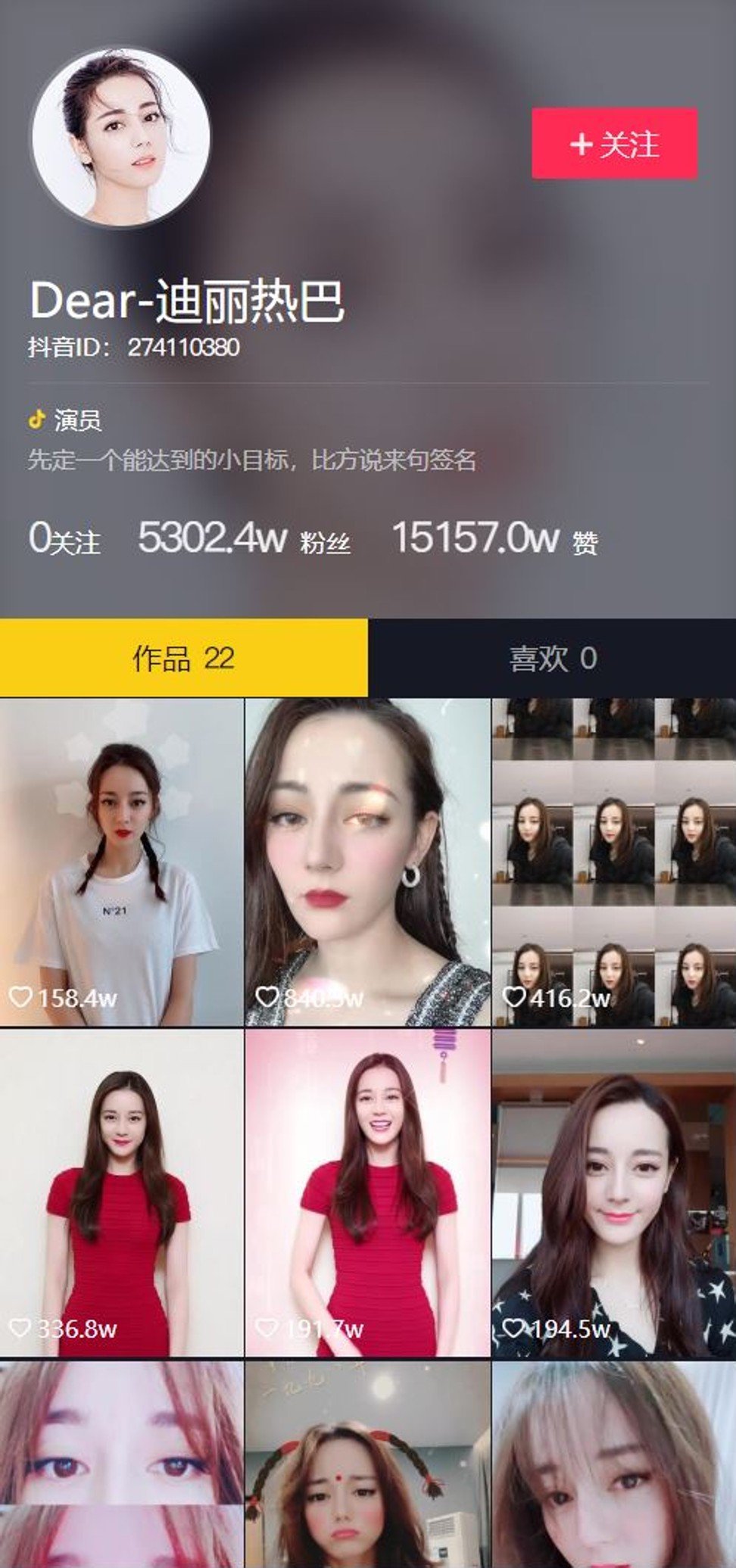 The actress, 27, has attracted fans not only with her good looks but also because of her humorous yet sweet personality. She has wooed Douyin admirers thanks to her use of cute filters, upbeat music and dynamic hand gestures and lip-synching.
2. Angelababy
Often praised for having the face of an angel, Angelababy is no stranger in the social media influencer game.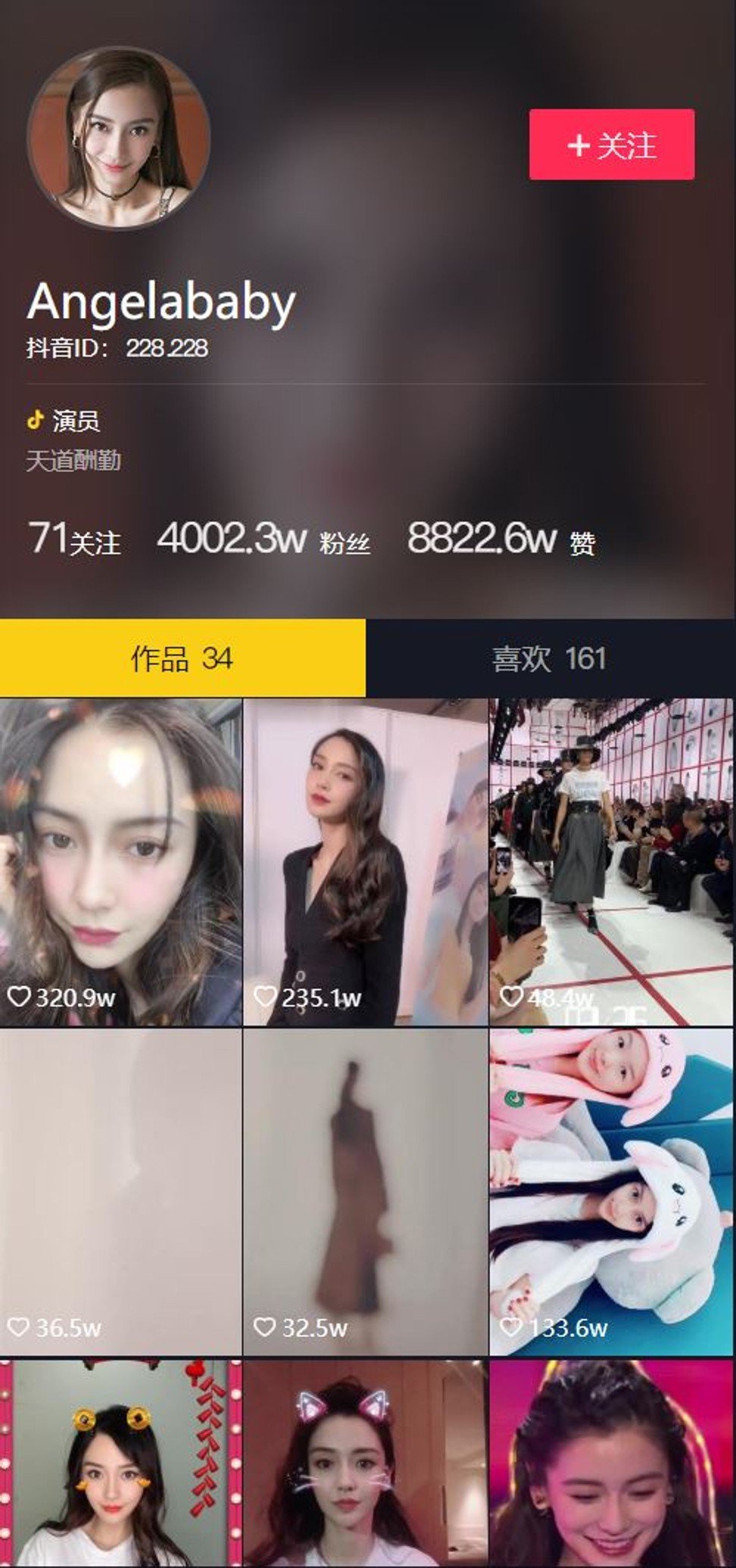 The Shanghai-born model, singer and actress, whose real name is Angela Yeung Wing, is an active user of the Douyin platform. So far she has attracted more than 88 million likes and 40 million followers.
Not only does she sometimes have fun by using animal filters, but she will also show-off her glamorous lifestyle and go behind-the-scenes about how she uses make-up for her fans.
The 30-year-old star also is not averse to getting a little playful and has been known to show off some fun dance moves and hand gestures, too.
3. Luo Zhixiang
Show Lo, commonly known as xiaozhu, or "little pig", is a Taiwanese dancer, singer and actor who has garnered a big following on the platform as well.
The 40-year-old, whose real name is Luo Zhixiang, has been in the industry for more than 20 years and it is not hard to see why he has gained a huge fan base – with more than 28 million followers and 180 million likes.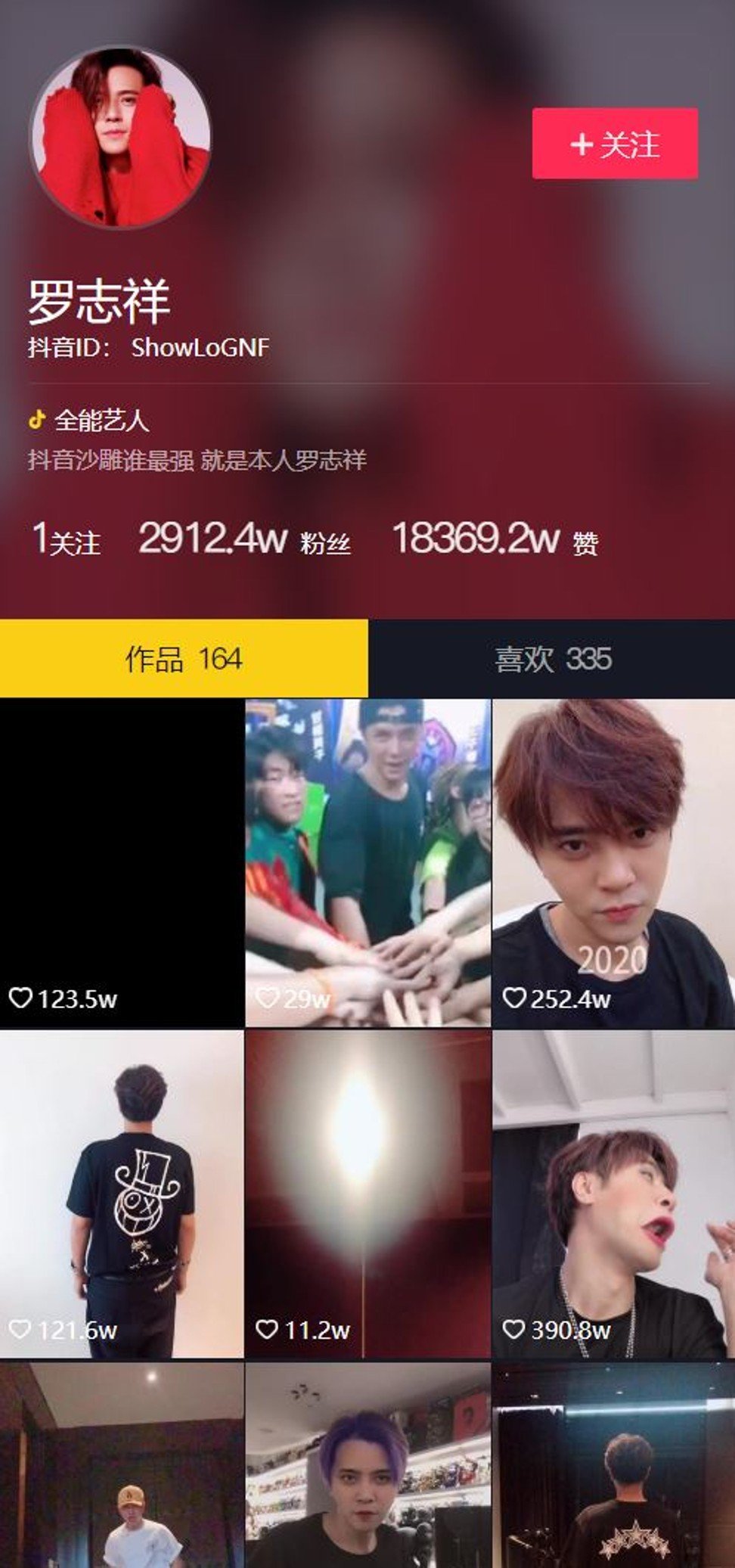 The singer has attracted fans with down-to-earth video uploads, including funny clips of him dressing up as a woman to recreate popular ancient Chinese dramas, adding ugly filters and performing magic tricks with his hands.
Lo also likes to add videos of him dancing, including mimicking internet trending dance moves. He is happy to share videos showing his daily life, too, including the time he spends with his dogs.
4. Ouyang Nana
Ouyang Nana is another Taiwanese star with millions of Douyin followers. The 19-year-old cellist is very active on social media and boasts more than 15 million fans and over 29 million likes on the platform.
The talented celebrity, who has enjoyed success as an actress as well as a musician, often uploads fun hand dances, sometimes using miaow filters paired with upbeat melodies.
It seems her fans just cannot stop writing "How cute!" in the comment section on her Douyin page.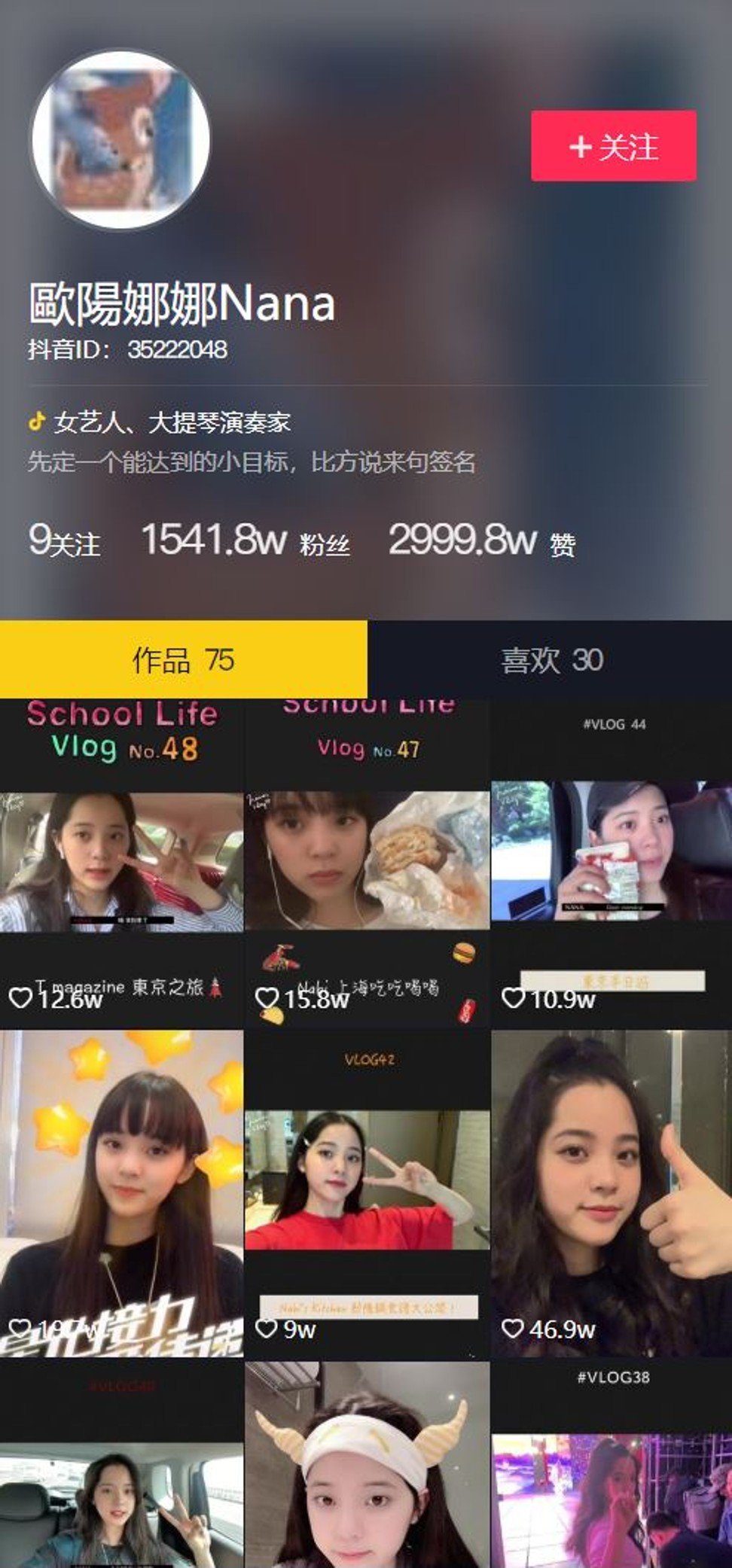 5. Pan Changjiang
Watch out, or you might just burst out laughing while watching Pan Changjiang on Douyin.
Who says social media platforms are only for the young? The 62-year-old performer, who was born in mainland China, could easily prove you wrong.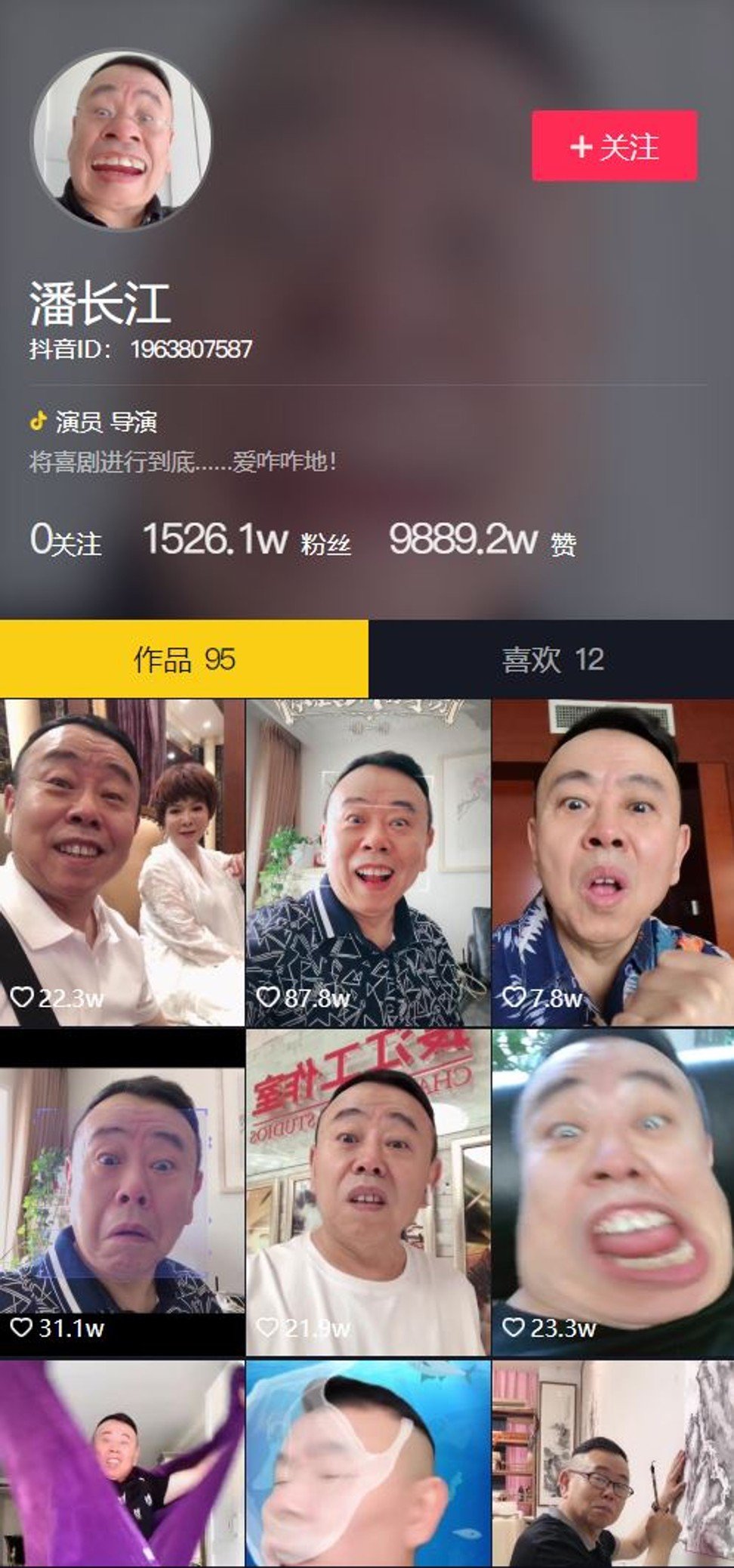 The actor, known for his work in sitcoms and comedy sketches over the years, has posted many humorous uploads on Douyin which have attracted 50 million likes on the platform.
He surprises people using Douyin with his inspired cosplay – acting as different characters and creating short sitcoms on his own. Sometimes he includes his daughter, Pan Yan, in the videos, too.
Pan, who once made regular appearances on CCTV's Lunar New Year's Gala television shows, now uses the internet as his stage – often performing innovative original dances and songs while applying various digital filters on the platform.
Want more stories like this? Sign up here. Follow STYLE on Facebook, Instagram, YouTube and Twitter

China's social media platform launched in 2016, which can create and share lip-synch, comedy and viral challenge videos, has been downloaded more than 1 billion times