Bruce Lee fan Zhang Weili becomes China's first UFC champion – and shows her martial arts devotion on Instagram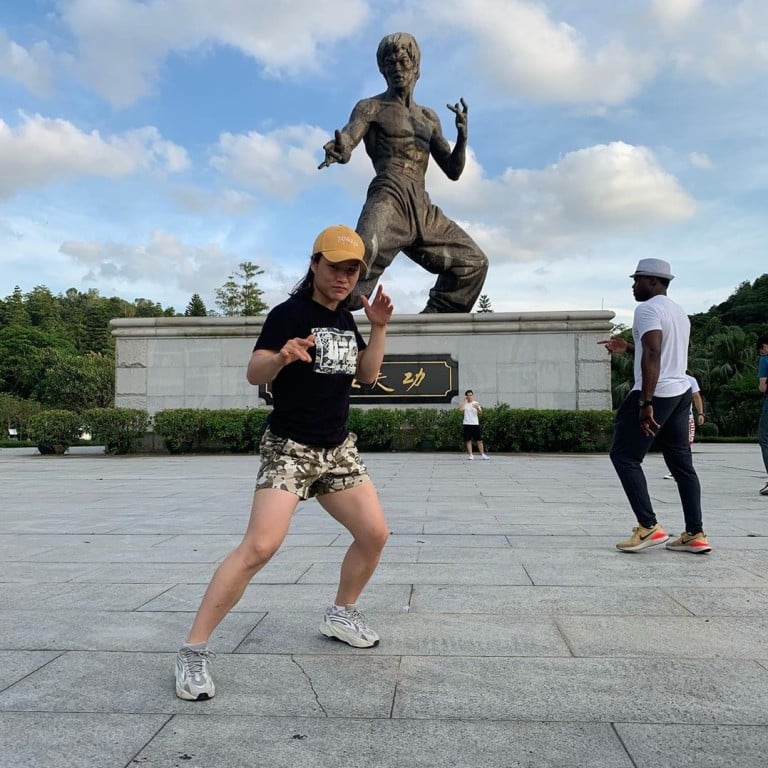 In 42 seconds, Zhang Weili became China's first UFC champion.
At the fight against Jessica Andrade on Saturday, August 31, Zhang beat the Brazilian strawweight in under a minute in a technical knockout.
"Last time in Beijing, I said I was going to be the first Chinese champion, and I made it," Zhang said during the post-fight news conference.
The fighter, who has 78,700 followers on Instagram at the time of writing, often takes to her social media account to show her devotion to martial arts,
Bruce Lee
, and even hotpot. Here are some of our favourite posts.
'Be water'
Zhang is a big Bruce Lee fan. In addition to posting this video, which shows the famous kung fu icon and actor talking about one of his most famous philosophies – "Be water, my friend" – Zhang has also taken a picture in front of the Bruce Lee memorial in Foshan.
She gives us gym-spiration
Zhang posts a lot of her workout videos on Instagram, which show her doing everything from hula hoop twirling to kettlebell lunges and shoulder raises, to this crazy uphill treadmill climb that looks very, very painful.
She can handle her spice
The video here is of Sichuan hotpot, a highly popular meal that involves boiling food in a bubbling broth flavoured with Sichuan peppers, also known as hua jiao. These peppers are known for the numbing sensation they cause in the mouth, and rank between 50,000 to 75,000 heat units on the Scoville spiciness scale – similar to Thai peppers.
She's an animal-lover
There are posts on her account professing her love for dogs, cats, elephants and, of course, pandas.
Those hands are made for fighting – but perhaps not writing
Zhang has shared a video of her practising Chinese calligraphy and, well, her brush skills leave a little to be desired – although she seems to be having a great time! One of the comments on the above post was, "Although I can't really decipher your writing, the way you write is certainly powerful!" Bless.
Want more stories like this? Sign up here. Follow STYLE on Facebook, Instagram, YouTube and Twitter

Chinese traditions, cuisine and kung fu rank highly in the fighter's hobbies and interests – as does a robust workout routine