Asian fish sauce: how is it made, and does Thailand or Vietnam have the better version?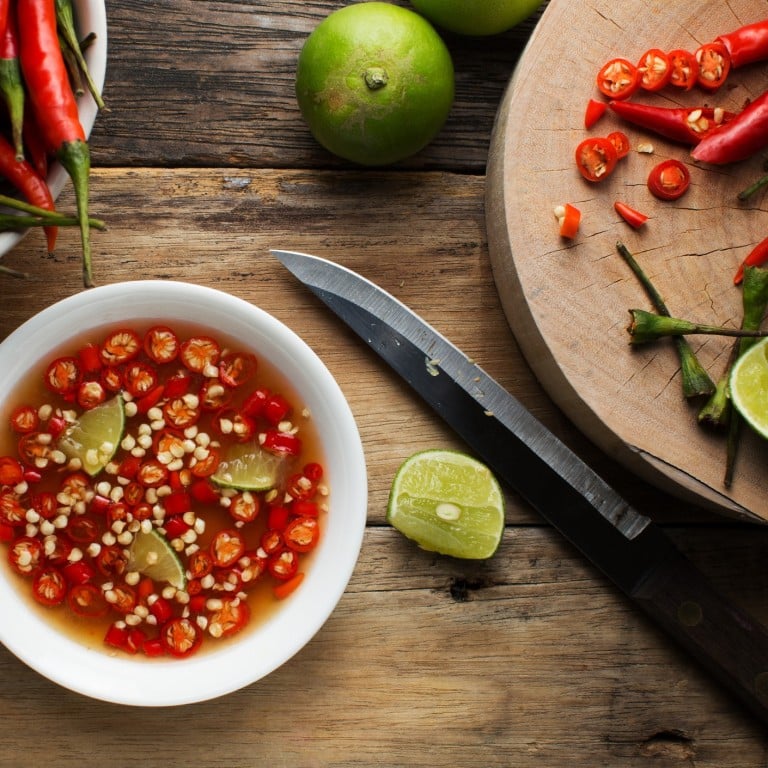 When many of us think of Asian fish sauce, we think of Thai nam pla. But some chefs believe that it should be the Vietnamese version – nuoc nam – that deserves the recognition and the glory.
"Fish sauce is very important in Vietnamese cuisine: actually it makes or breaks a dish," says star chef Que Vinh Dang, who opened his contemporary Vietnamese restaurant, Nhau, in Central, Hong Kong, earlier this year.
"There's a big difference between Thai and Vietnamese fish sauce – Vietnamese is far superior. I haven't so far come across a Thai fish sauce as good," he adds.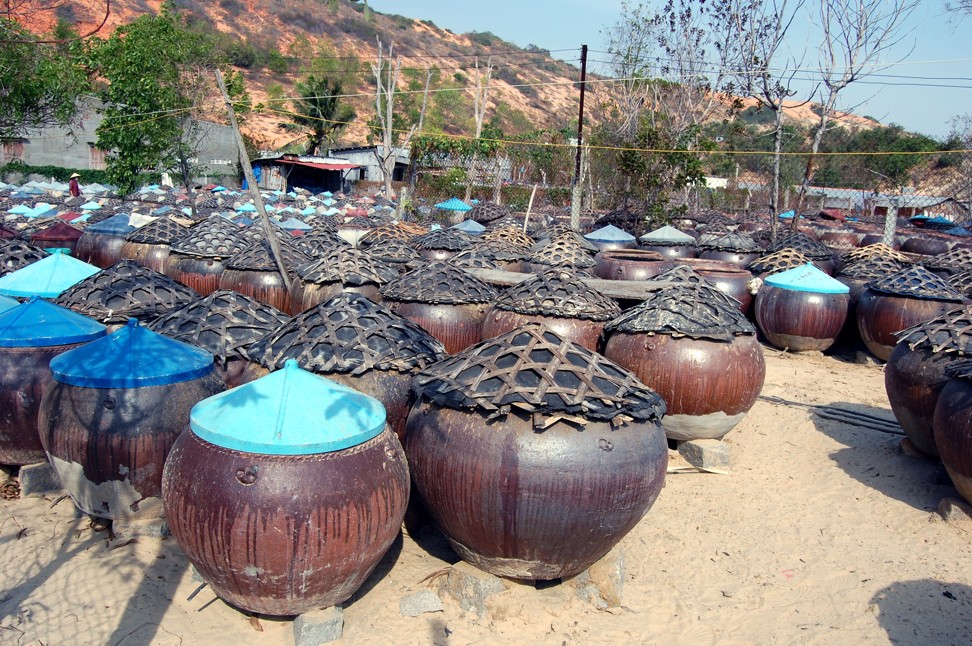 Usually fish sauce is made from anchovies, or any fish or krill considered too small for substantial eating. Traditionally, the fish is packed between layers of salt in an earthenware vessel. A bamboo mat is placed over the top, and held in position with a weight.
The vessels are then covered with an airtight lid and left in a warm sunny spot to ferment for up to a year. As the fish break down, they release a brown liquid, which is drained from a tap at the bottom of the vessel.
This liquid is the backbone of Eastern Asian cuisine. In Korea it is called aek jeot, in the Philippines, patis, and in Cambodia, toeuk trey.
Vietnamese fish sauce is usually lighter in flavour than the Thai version, with the highest quality sauce being transparent and lightly amber coloured, with a delicate smell. Fish sauce is graded, like olive oil, in levels of quality and price.
The grades are dictated by nitrogen levels in the sauce, with anything over 30N considered high-grade, and 40N being optimal. Anything beyond 40N is an extract. Most fish sauce on the market falls within the mid-20N range.
Some Vietnamese fish sauce comes with the words "nhi" or "thuong hang" on the label. These terms indicate that the condiment came from the first extraction of liquid from the fermented fish, and is of the highest quality.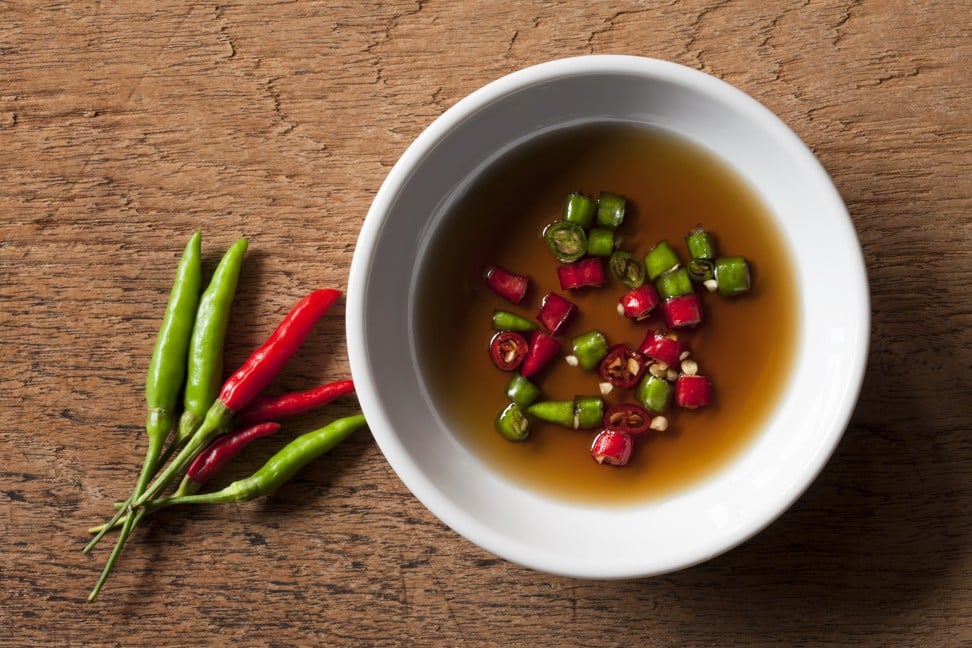 "First press has lots of complexity and flavour and is less salty," says Que, who favours fish sauce from Nha Trang on Vietnam's southern coast, and the island of Phu Quoc on the west.
"Second press is also complex, but has more salt. Third press has even more salt. And fourth press is what most people think fish sauce is."
Que does not cook with first press – "as you would use the cheap salt for cooking pasta" – but he uses it in dipping sauces and dishes that require a delicacy of flavour.
Yet while Thai fish sauce might not have the subtlety of the Vietnamese version, the pungency of it suits the flavours of the food it is used in, says Weerawat Triyasenawat, aka Chef Num, who runs Isaan restaurant, Samuay & Sons, with his brother in his hometown of Udon Thani in Northeastern Thailand.
"It really depends on what you're using the fish sauce for," he says.
"The delicate flavour of Vietnamese fish sauce is suited for use in dipping sauces, and the more funky flavours of nam pla complement the strongly flavoured herbs and other ingredients in Thai dishes."
Chef Num is working with local fish sauce makers in his province to preserve traditional techniques. The time and effort required to make fish sauce in the customary ways, and the convenience of being able to buy mass-produced bottles from the supermarket, has meant that few now make fish sauce by hand.
"One traditional technique involves cleaning the guts of the fish [although sometimes the guts are left in], adding a ration of salt, and then leaving it for six months until there's plenty of liquid that has come up beyond the level of the fish," Chef Num says.
"Then drain the liquid, boil it, and season it with palm sugar to balance the flavours. Put this in a jar, and leave it to sit again in the sun, which will naturally pasteurise it.
"This is how some really top quality fish sauce is made."
Want more stories like this? Sign up here. Follow STYLE on Facebook, Instagram, YouTube and Twitter.

Salted and fermented anchovies or small fish form the backbone of East and Southeast Asian cuisine, but do you like Vietnam's delicately flavoured sauce or the stronger, 'funkier' rival?