Members of the band BTS receive the award for best music video for the single Boy with Luv, at the Asian Music Awards in Nagoya, Japan, on Wednesday, December 4. But who looked the slickest onstage? Photo: AP
Jungkook? Jimin? J-Hope? Which BTS member looked the most dapper at K-pop's MAMA awards?
It might be zero surprise that BTS swept four top awards – including Worldwide Icon of the Year – but with all members decked out in Hedi Slimane's Celine menswear, which of them looked best on the red carpet?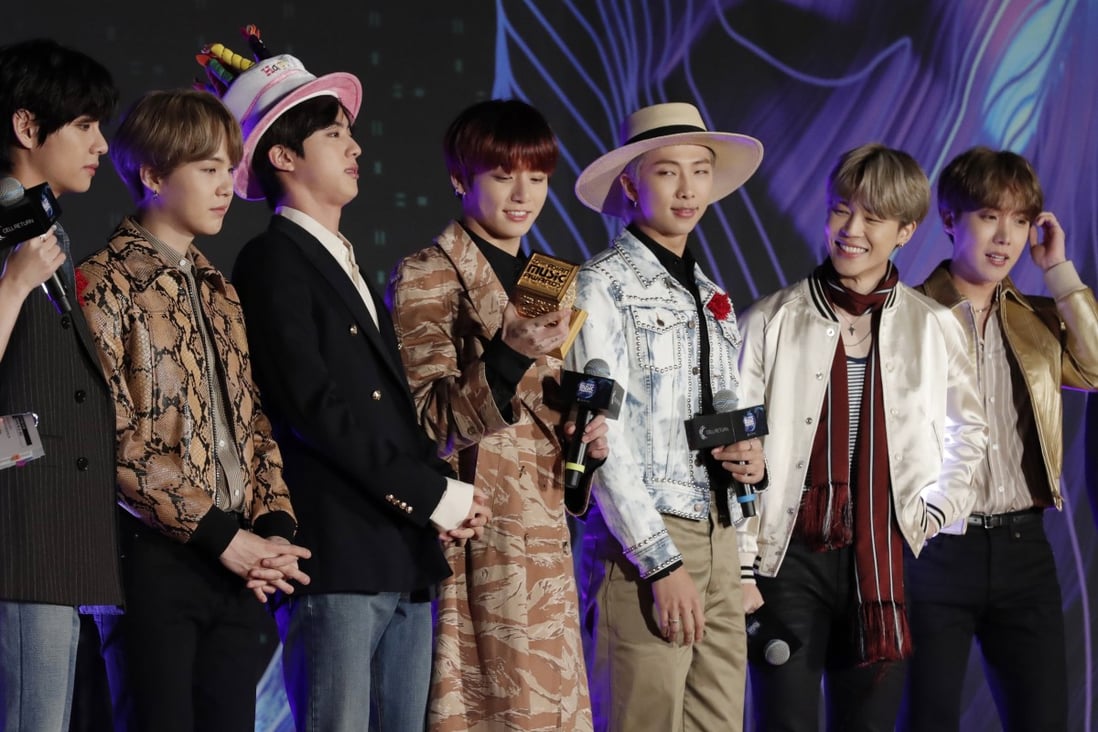 Members of the band BTS receive the award for best music video for the single Boy with Luv, at the Asian Music Awards in Nagoya, Japan, on Wednesday, December 4. But who looked the slickest onstage? Photo: AP