Why Queen Elizabeth, Prince William and other British royals' embrace of the LGBTQ+ community means so much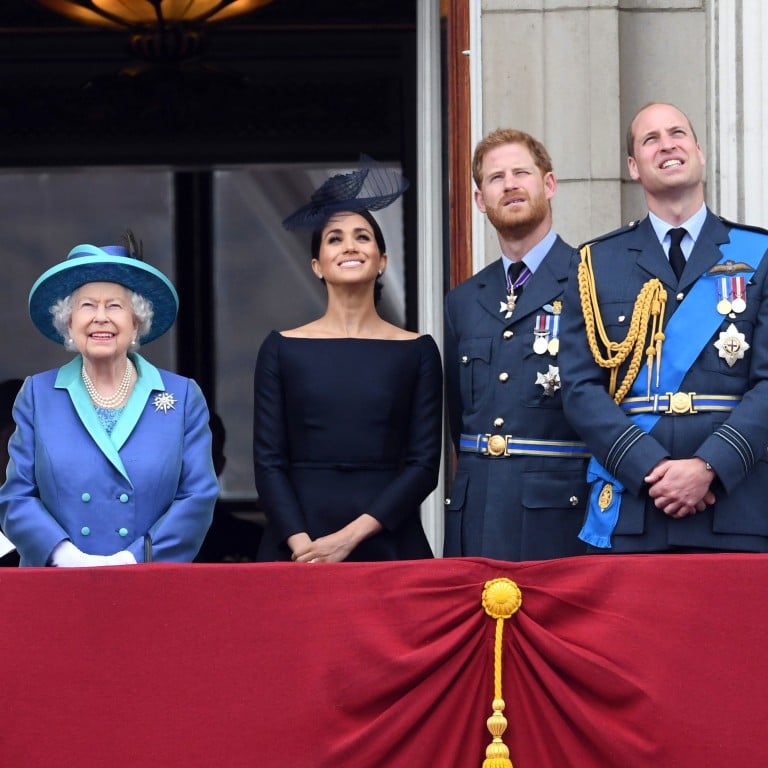 The
LGBTQ+ community
is an incredibly diverse minority group commanding ever-greater, and long-overdue attention – but its members' quest for equal rights is still a struggle. Those who identify with this group frequently face prejudice on the basis of traditional and religious values, which is why support from influential global members is crucial. Enter the British royal family.
Queen Elizabeth first voiced her opinion on the LGBTQ+ community in 2003, when she vowed she would bring forward legislation on the registration of civil partnerships between same-sex couples. A decade later, the UK parliament finally passed a law legalising same-sex marriage. In 2017, the queen renewed her promise of promoting justice and fighting discrimination on the basis of race, faith, gender, disability and sexual orientation.
It's not just the queen that has taken a strong stance backing the LGBTQ+ community, however. Her grandchildren hold similar positions. Prince William has discussed how he would react if one of his children were to come out as gay.
The prince said he would back "whatever decisions" his children made, but added: "It does worry me from a parent's point of view. How many barriers, hateful words, persecution, all that discrimination that might come, that is the bit that really troubles me.
"But that is for all of us to try and help correct and make sure we can put that to the past and not come back to that sort of stuff," the father of three added, during a visit to the Albert Kennedy Trust (AKT), a charity for homeless LGBTQ+ youth. That 2019 visit was historical in itself – it was the first such visit from a member of the royal family.
The Duke of Cambridge's actions above, however, were not the first time he showed his support. In 2016, he invited several LGBTQ+ people to Kensington Palace to learn more about bullying of the community. In the same year, he appeared on the cover of Attitude, a gay magazine.
The Duke and Duchess of Sussex have also followed in Elizabeth's and William's steps. The Sussex's official Instagram account highlighted gay pride month with a clear caption of support for the community.
The post was not without its criticism, however. A few followers on the Instagram account asked why the royal couple was commenting on political and social beliefs.
The biggest show of support from the royal family, however, came when the queen's cousin, Lord Ivar Mountbatten, came out of the closet in 2016 and married his partner two years later. British society and the media took this as a sign the queen acknowledged and supported the union without much concern for the royal family's image.
The royal family's actions have huge significance for the community, not only because they represent traditional British values, but because the queen is head of the Church of England. Therefore traditional and religious values can no longer rationally be invoked to oppose any sexual orientation. Opinions of royal family members also give a loud voice for the LGBTQ+ community and their struggles in life.
Tim Sigsworth, AKT's chief executive, said after Prince William's visit last year that he thought support from the royal family could inspire change in society.
He told The Telegraph: "I was personally rejected by my mum, and the idea that the future monarch is saying they would support their children if they came out as LGBT is a message to the whole of society really, a message that we need to support and we need to empower LGBT people."
If you are having suicidal thoughts, or you know someone who is, help is available. For Hong Kong, dial +852 2896 0000 for The Samaritans or +852 2382 0000 for Suicide Prevention Services. In the US, call The National Suicide Prevention Lifeline on +1 800 273 8255. For a list of other nations' helplines, see
this page.
Want more stories like this? Sign up here. Follow STYLE on Facebook, Instagram, YouTube and Twitter .

Prince William said he would support a gay child, and as head of the Church of England, Queen Elizabeth's positive position means no one can rationally oppose LGBTQ+ love by citing traditional and religious values