Coronavirus celebrity donations: Fan Bingbing, Louis Koo, Barbie Hsu, Angelababy and others who are digging deep to help the victims of Wuhan virus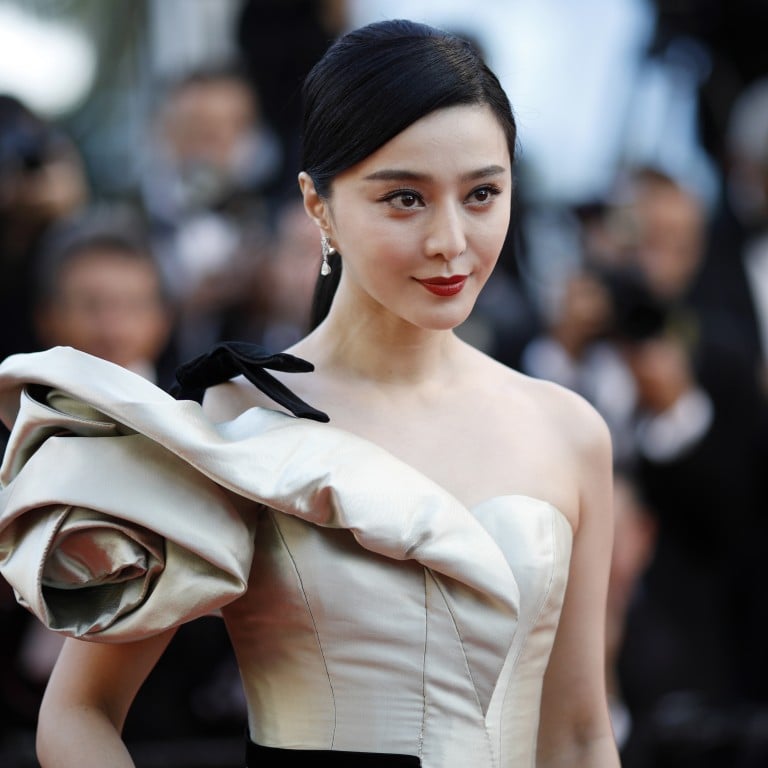 Famous Chinese actress
Fan Bingbing
donated US$72,000 to Wuhan Benevolent General Association, on January 26, according to the
New Straits Times
. The actress was embroiled in a tax evasion scandal last year and has kept a low profile since.
The biggest shortage facing many countries is surgical face masks, so Taiwanese actress Barbie Hsu and husband Wang Xiaofei donated 10,000 masks they bought in Japan. They shipped the masks to Wuhan, according to the New Straits Times. "Today, we're sending [the masks] to a contact of mine in Wuhan and he'll help us to donate it. Moving forward, we will find more professional surgical face masks in Japan," he told The Star Online. The celebrity couple initially drew criticism for the donation, as it was a "mere 200,000 yuan", according to the report, and have since "topped it up to a total of one million yuan" (US$144,000).
At time of writing, Hong Kong had 15 confirmed cases of coronavirus and one death, and Hong Kong actor
Louis Koo
reportedly decided to chip in US$1.9 million to the Wuhan Benevolent General Association. He joined Huang Xiaoming and Angelababy, who ponied up US$40,000.
Other celebrities organised fundraising events. Chinese singer and songwriter Han Hong formed a charity drive to help victims who have been affected along with Taiwanese singer-actress Michelle Chen, actress Sun Li and actor and model Chen Xiao.
Chinese actor Zhu Yilong, who is from Wuhan and is best known for his role in Love Three Lives, donated US$86,000 to the Wuhan Benevolent General Association, according to the New Straits Times.
Even concerned fans have helped out. According to website KpopStarz, Jungkook China, the biggest fan club in China for the K-pop band BTS, said it had donated 52,000 yuan (US$7,500) to the residents of the Wuhan community. "A Chinese Fanclub for BTS Jungkook sent donations and supplies in advance for Wuhan epidemic outbreak", KpopStarz announced on Twitter.
The Global Times tweeted: "Chinese fan clubs for popular stars including #WangYibo, #CaiXukun and #EXO actively organise donations of funds and medical goods to #Wuhan to fight against #WuhanCoronavirus. Red Cross Society of China Hubei Branch received over 10,000 yuan (US$1,449) from #XiaoZhan's fans".
One person tweeted a list of Chinese fan clubs that have donated so far. "100 Chinese fandoms united in supporting Wuhan Donation of 143,100 medical gloves to Wuhan university Zhong Nan hospital WayV Fandom is part of this project".
Celebrities and their fans aren't the only ones who have given money. Chinese billionaire
Jack Ma
, who owns Alibaba, publisher of the
South China Morning Post
, announced that his Jack Ma Foundation would pledge US$14 million, according to
Forbes
.
French luxury brand conglomerates
LVMH
(the parent company of Christian Dior, Fendi and Celine) and Kering (which owns Gucci, Saint Laurent and Balenciaga) donated US$2.3 million and US$1 million respectively, according to
Forbes
. "Our thoughts are with the many impacted by the novel coronavirus outbreak, and, therefore, we have decided to donate the funds as an immediate contribution to assist," Kering founder Francois Pinault said in a statement.
Chinese billionaire Ding Shizhong's company Anta Sports, one of China's largest sportswear makers, pledged US$1.4 million to the Chinese Charity Federation, according to Forbes. The organisation will deliver supplies to Hubei.
Even big US companies such as Microsoft, Dell and Cargill have all given aid. Microsoft said it would offer 1 million yuan, according to The Financial Times, while Cargill will donate two million yuan to the Red Cross Society of China. The money will be used to help medical teams in the areas most affected by the coronavirus.
The computer company Dell will also donate two million yuan, according to The Financial Times.
The Bill and Melinda Gates Foundation gave US$10 million to aid first responders in China and Africa, including US$5 million for international cooperation, treatment and vaccine development, according to Forbes.
Meanwhile, Apple's chief executive, Tim Cook, said on Twitter: "As people in China and around the world celebrate the Lunar New Year, we send our love and support to the many impacted by the coronavirus. Apple will be donating to groups on the ground helping support all of those affected."
Want more stories like this? Sign up here. Follow STYLE on Facebook, Instagram, YouTube and Twitter .

Fans of K-pop group BTS are also digging deep to support those impacted by the virus, along with the Jack Ma Foundation and American firm Cargill, which will donate 2 million yuan to the Red Cross