Kirk Douglas: 5 films you should see starring the Spartacus actor and Hollywood tough guy who has died aged 103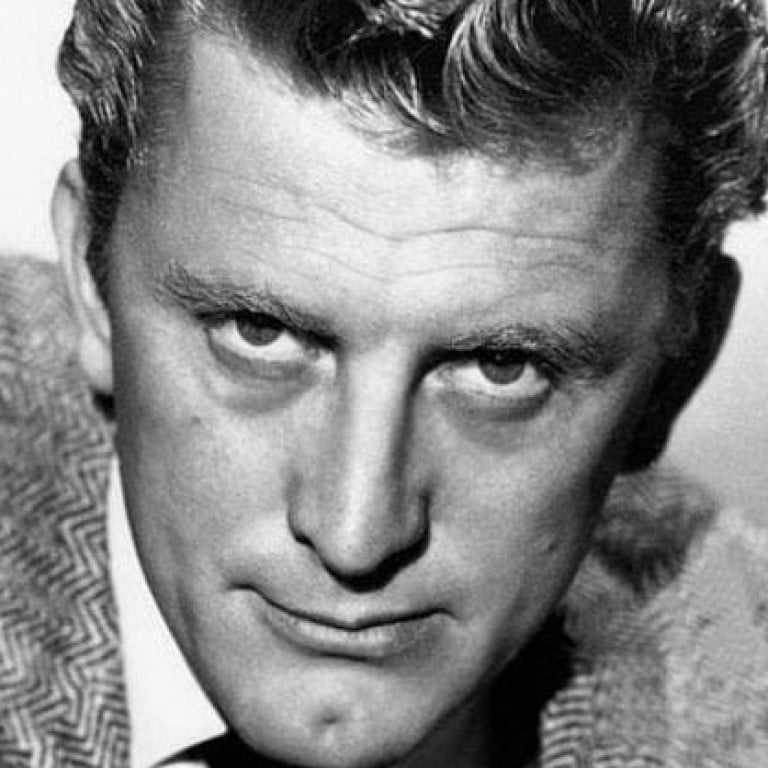 Boxer, soldier, mobster, cowboy, jazzman, painter – Kirk Douglas played them all. Growing up with six sisters and no brothers, he became an on-screen alpha male – self-confident and muscular, a larger-than-life leading man in more than strictly literal terms. As we reflect on his death – announced by son Michael, aged an incredible 103 – we can rank Douglas alongside a handful of era-defining names who sum up a certain kind of bygone cinema: Paul Newman, Steve McQueen, Gregory Peck and Burt Lancaster. Men of the kind they don't make any more.
Born in 1916 and entering Tinseltown a remarkable 30 years later, still in the escapist embers of a second great war, Douglas made his name in what are today patronisingly known as genre pictures – war films and Westerns, gangster movies, period epics and a boxing yarn – but these were the cinematic staples of the day, the building blocks that define the art form as we know it. He invariably brought a flash of danger and a slightly unsavoury aftertaste to the screen, at his best playing never quite likeable men who are nonetheless impossible to avert your eyes from. "I've always been attracted to characters who are part scoundrel," he once told the The New York Times.
For all the artificial fame-making mechanisms of the studio system, Douglas applied a diligent method to his craft. He learnt to gallop on horses and speedily sling guns for bread-and-butter Westerns (check him, remarkably, opposite Johnny Cash in 1971's A Gunfight). He took trumpet lessons from big band leader Harry James when filming the timely Young Man with a Horn in 1950 and, a year earlier, trained as a boxer to shoot Champion – earning the first of his three Oscar nominations.
At his peak, Douglas was acting in as many as three movies a year, which means that quality control wasn't perhaps always exercised all that stringently. To help you pick your way through his oeuvre of 80+ titles, here are five films starring Kirk Douglas everyone should see at least once. Scratch that – twice.
Ace in the Hole (1951)
Writing, directing and producing in tandem for the first time, mid-century Hollywood's king of satire Billy Wilder (author of stone cold classics Sunset Boulevard and The Apartment) milked Douglas' unlikeable streak delightfully in this breakout role. Douglas plays Chuck Tatum, a heartless, hard-drinking reporter, down on his luck and stuck on a provincial paper after being driven from more prestigious outlets, who spots an opportunity to make his name (again), when a man is stuck in a mine shaft. Tatum's calculated exploitation is only matched by the way his audience laps up scoop after scoop – and the shady message about rampant media malpractice remains troublingly relevant to this day.
The Bad and the Beautiful (1952)
Douglas' mean streak again found a safe space to flourish in then-veteran Vincente Minnelli's darkly charged movie about moviemaking. Douglas plays an unscrupulous puppet string-pulling producer who makes and breaks careers at whim – an everyday Hollywood reality, as anyone who's caught Renee Zellweger's recent Golden Globe-winning turn as Judy Garland in the Oscar hopeful biopic Judy will attest (the real life characters of which were thought to have inspired this picture).
Three distinct talents – a director, screenwriter and an actress, played memorably by Lana Turner – who all owe their success and ruination to Douglas' character are assembled for a prospective project helmed by their nemesis, allowing each melodramatic backstory to unfold over flashbacks.
Of the six Oscars it was nominated for, it lost just one – Douglas was passed over for best actor, in favour of Gary Cooper in High Noon.
Lust for Life (1956)
Biopics may today be 10-a-dollar, but in the 1950s it was a braver bid to cop a notable figure's notorious shtick on screen – and none more so than Vincent van Gogh. In Lust for Life, Minnelli again directs Douglas – this time, in luminous colour – as the most famous painter that ever was, chronicling his about-turn from missionary to artist, and traversing all the poverty and soul-searching that came with it.
Wearing weighted shoes on set to better emulate the painter's downtrodden timber, Douglas approached the role with relish – perhaps a little too much. Coincidentally the same age as van Gogh when he committed suicide, Douglas said he struggled to watch the film for years afterwards, so emotionally embroiled he was in the great painter's psychological struggles. It earned Douglas his third and final best actor nomination from the Academy (never successful, he was honoured with a lifetime achievement award in 1995).
Paths of Glory (1957)
Stanley Kubrick's other great anti-war film. Before the bitter irony of Dr Strangelove – but also not lacking its own caustic dark humour – came the bone-breakingly realist tragedy of Paths of Glory. Douglas was cast as a French colonel amid the madness of first world war, fighting in vain to prevent the execution of three soldiers, chosen at random to face the firing squad when the regiment refuses to launch a suicidal attack against the Germans. Widely condemned by the European military establishments of its day, it's gone on to be recognised as an invaluable portrait of the abuse of power and the insanity of war.
Spartacus (1960)
For better or worse, if Douglas is remembered for one film and one film only, it will be Spartacus, a posterior-testing, swords and sandals, stone-cold classic which didn't just offer Douglas his most iconic role – but wouldn't exist without him.
Produced by Douglas' own Bryna Productions, it was the leading man who sacked original director Anthony Mann after a week's shooting, instead calling Kubrick to offer the chance of a lifetime – helming a US$12 million project which arguably set the British director on course for everything that was to come (building the reputation which would ultimately allow 2001: A Space Odyssey, A Clockwork Orange and The Shining to be made).
Douglas assembled a storied international cast for his vision of Ancient Rome, which included Laurence Olivier as Crassus and Jean Simmons as Varinia – but it was inevitably his own turn in the eponymous lead which defined the film, and his career forevermore. Douglas' frame-hogging presence – thunderous voice, weathered face and overbearing stature – bring to life this ode to rebellion against injustice and authoritarian rule which chimed daringly with McCarthy-era America.
Want more stories like this? Sign up here. Follow STYLE on Facebook, Instagram, YouTube and Twitter .

Douglas was an on-screen alpha male, who was at his best in war films and Westerns, gangster movies, period epics and a boxing yarn