Who is millionaire Li Jiaqi, China's 'Lipstick King' who raised more than US$145 million in sales on Singles' Day?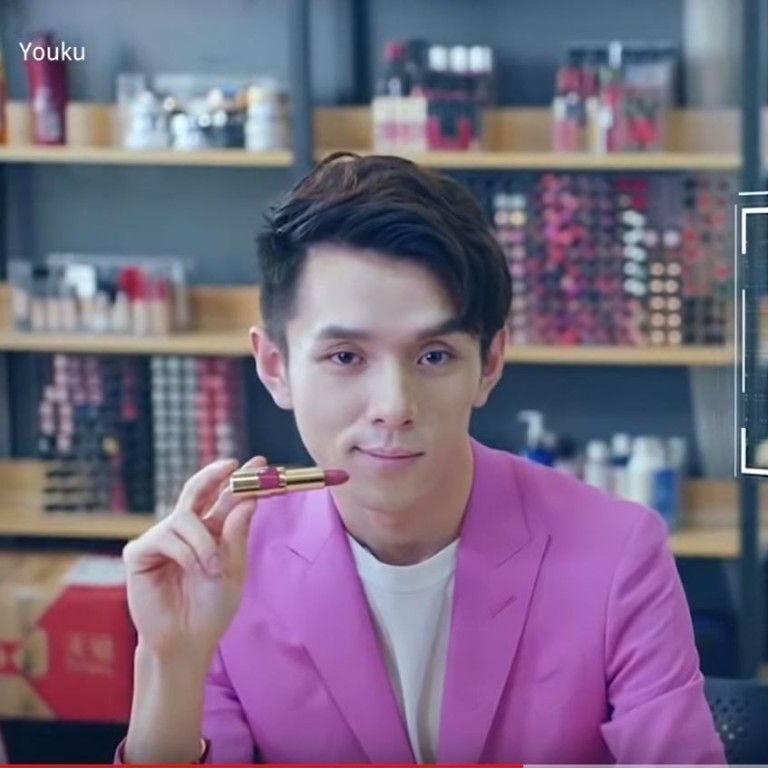 Known as the "King of Lipstick" in China, Li Jiaqi, also known as Austin Li, is without a doubt the best salesman of beauty products in China. Using Taobao's live-stream services, he once sold 15,000 lipsticks in just five minutes.
He has close to 40 million fans on Douyin, China's version of TikTok, where he usually live-streams his recommended beauty products. Chinese media reported his revenue in 2019 exceeded thousands of publicly listed companies. As the coronavirus outbreak, known as Covid-19, hit China's economy hard, a handful of companies, including food company Danshenliang, sought Li's help in reviving sales for the first quarter.
His rise as a social media influencer has been phenomenal over the past year, and if you have not heard of him yet, here are six things you should know.
He is on the Hurun China Under 30s to Watch 2019 list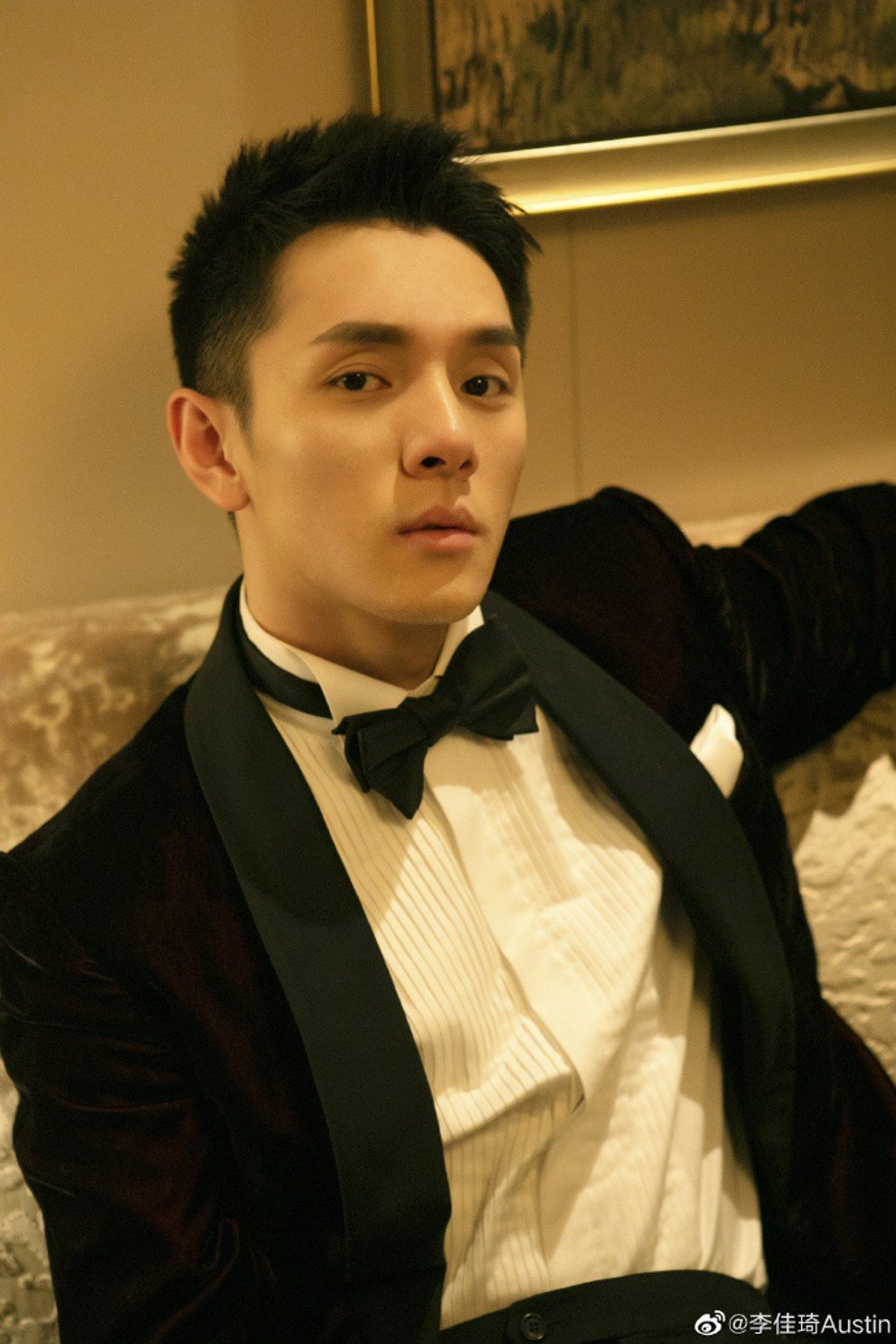 Li has gained popularity since he started live-streaming on Taobao in 2017, but it was not until the past year that took the spotlight. The 27-year-old now has a net worth of between US$1 million and US$5 million, and he made it onto the Hurun China Under 30s To Watch 2019 list.
He holds a Guinness world record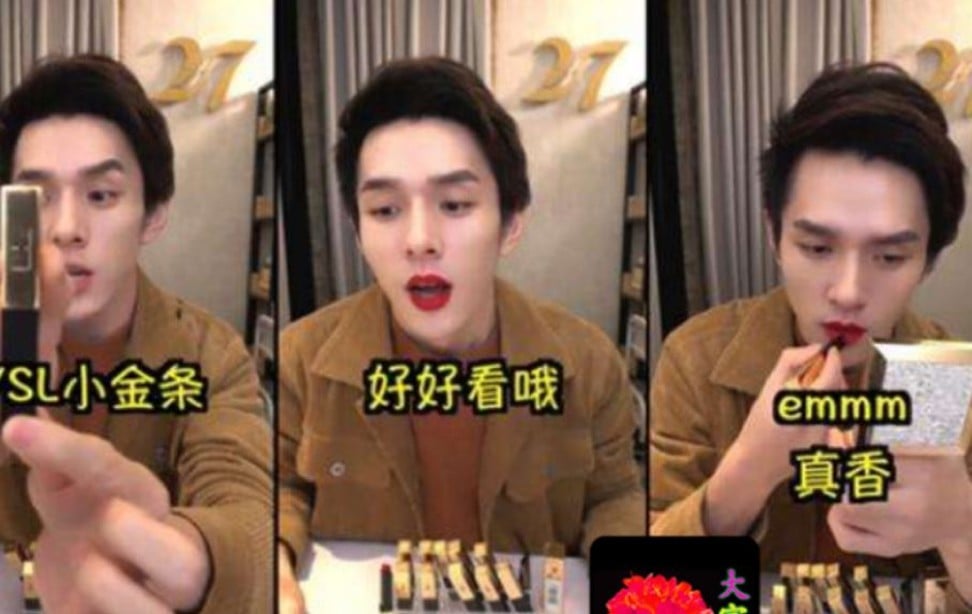 Arguably the best lipstick salesman in China, Li is not only good at selling them, but also at applying them. In 2019, Li set a Guinness record for "the most lipstick applications to models in 30 seconds", putting lipstick on four different models in just 30 seconds.
The amazing speed, of course, takes practice. During his live-streaming, Li always insists on trying the lipsticks on his actual lips – instead of on his arms, the way most beauty bloggers do. He says he does this to show the real colour of the lipsticks. He once tried on 380 different lipsticks in a seven-hour live-stream.
He won over 'all girls' in China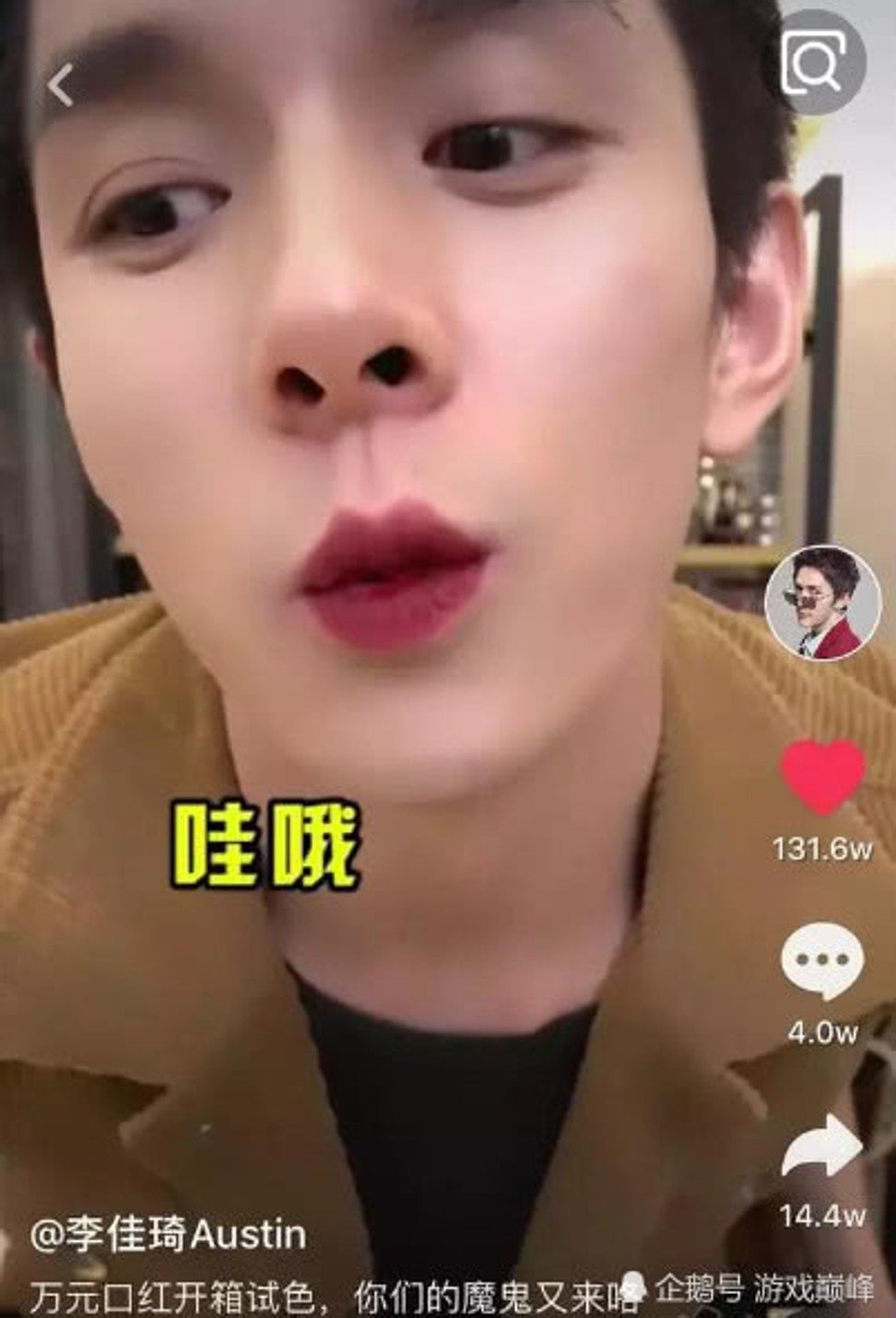 Li has a soothing power in the way he speaks. He appears as the boy-next-door and is very convincing. Li's famous catchphrases – "Oh, my God" and "all girls" – in his high-pitched tone persuades viewers his deal is the best they will ever get in their lives.
Li is daring (he disses luxury brands such as Chanel) and when he reviews beauty products, he recommends those he likes and critiques those he deems difficult to handle. Perhaps his occasional criticisms make his recommendations even more convincing.
He brought Alibaba more than US$145 million worth of sales on 11.11
In China, 11.11, also known as Singles' Day, is the largest annual shopping festival. During his live-stream on Taobao, Li attracted an audience of more than 36 million. With only five minutes spent on each product, Li managed to generate more than US$145 million in sales.
It seems that Li's sales magic goes beyond beauty products. During his promotion on Singles' Day, there were also household products and food. A few months later, Jinzi Ham company approached Li to help promote its products. In five minutes, the sales volume soared to 100,000, and two days later, the company's market value increased by over US$100 million.
He started as a shop assistant in a small city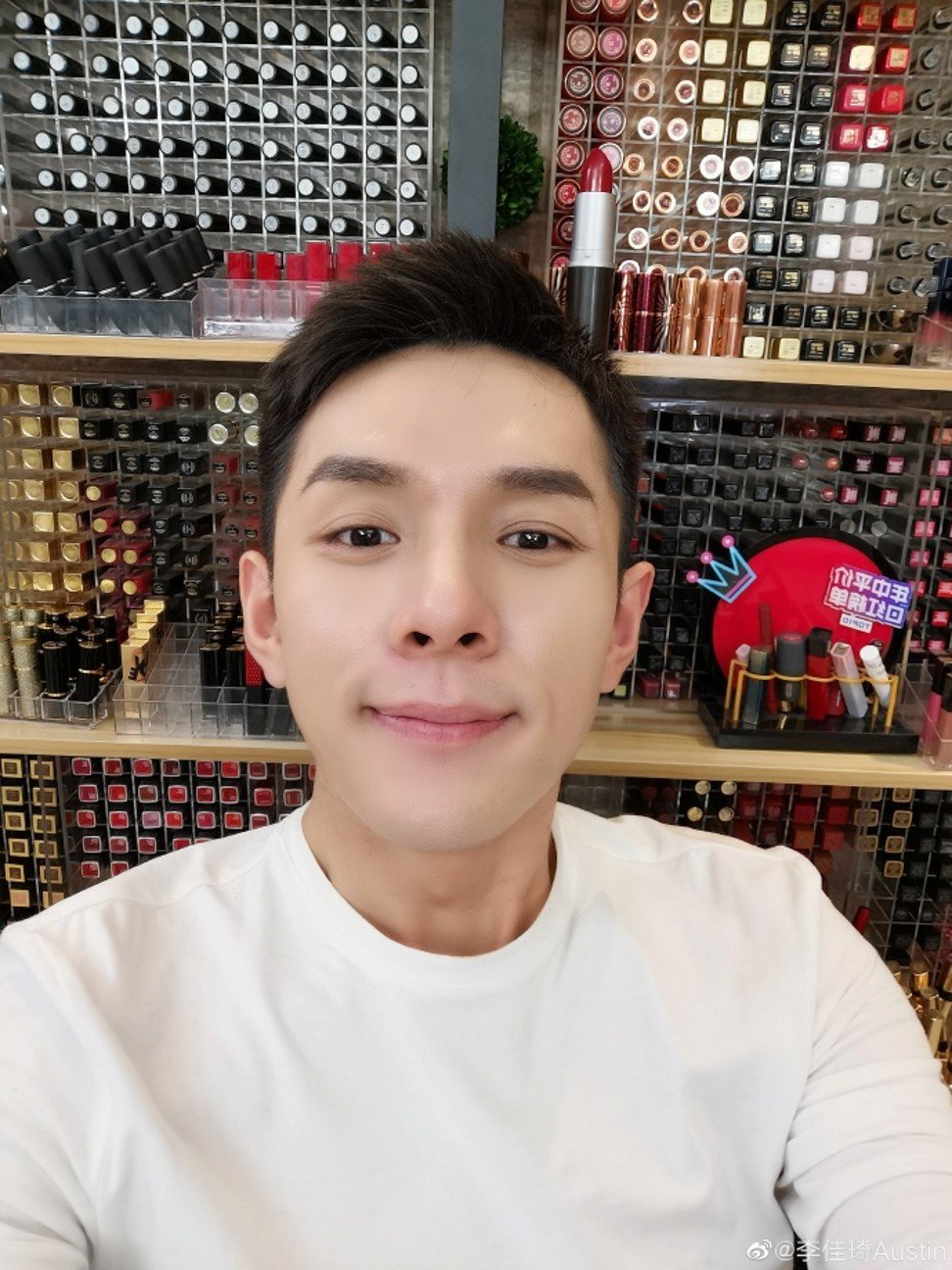 Before Li became a household name, he was just a behind-the-counter shop assistant for L'Oréal in Nanchang, a second-tier city in China.
The experience helped him hone his sales skills and increased his vocabulary in describing beauty products. One would think there could only be so many words to describe lipsticks and colours, but Li is savvy. In Li's language, colours are never just coral, peach or violet, but "a colour that made my heart stop", "crystal-like stars", or "a colour that is tender like water".
He did a charity live-stream for Wuhan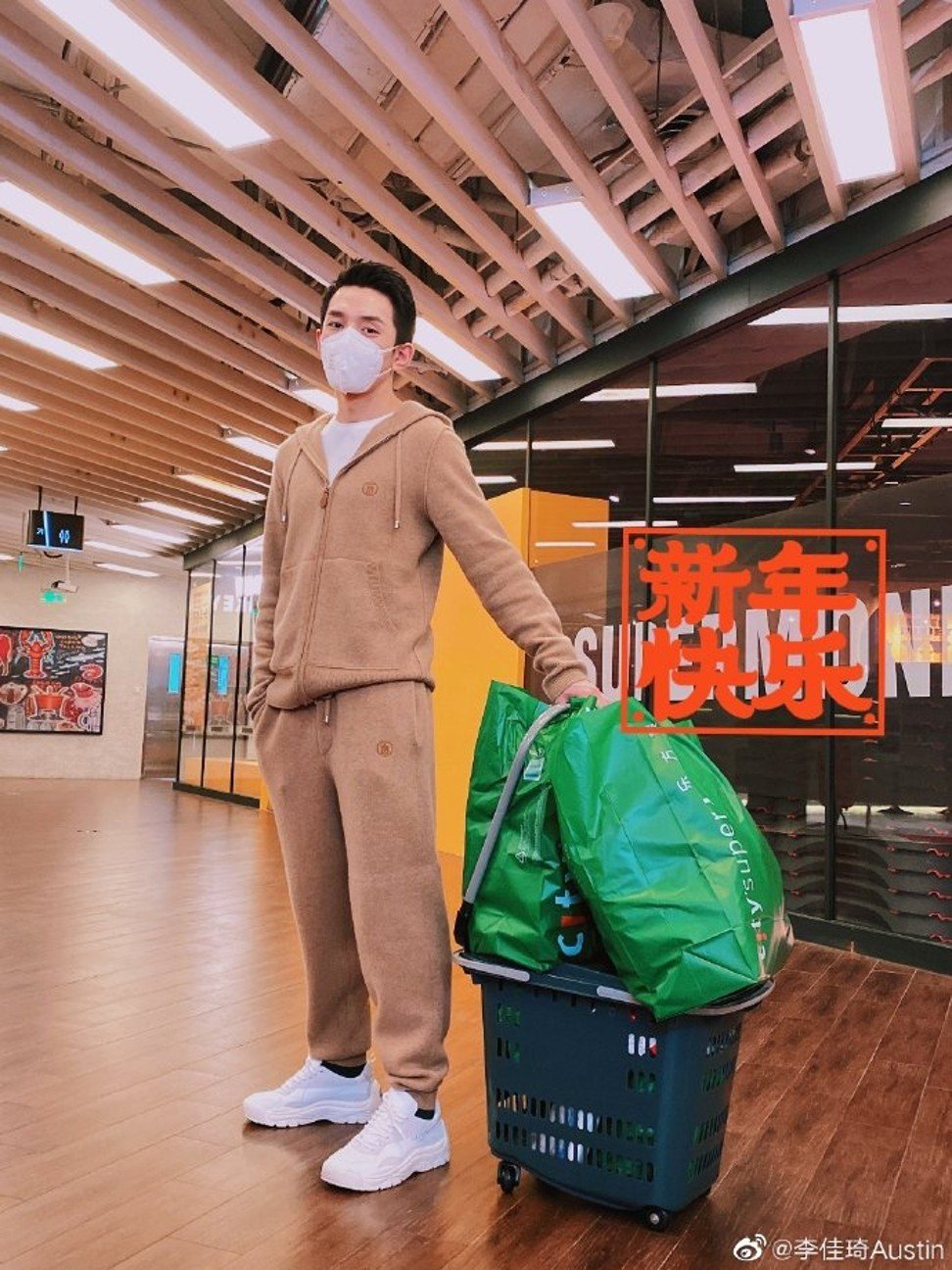 On the eve of Lunar New Year, Li started to live-stream as usual, but this time with no products to sell – instead, he began to raise funds to help assist with the coronavirus epidemic.
Apart from the charity streaming, Li also donated more than 40,000 masks to the epicentre of the epidemic, Wuhan.
Want more stories like this? Sign up here. Follow STYLE on Facebook, Instagram, YouTube and Twitter .

He has close to 40 million fans on Douyin, China's version of TikTok, donated masks to Wuhan and won the hearts of Chinese women on social media everywhere