Forget K-pop, it's time to K-rock – meet N.Flying, the Korean rap-rock band who hit big with sleeper single Rooftop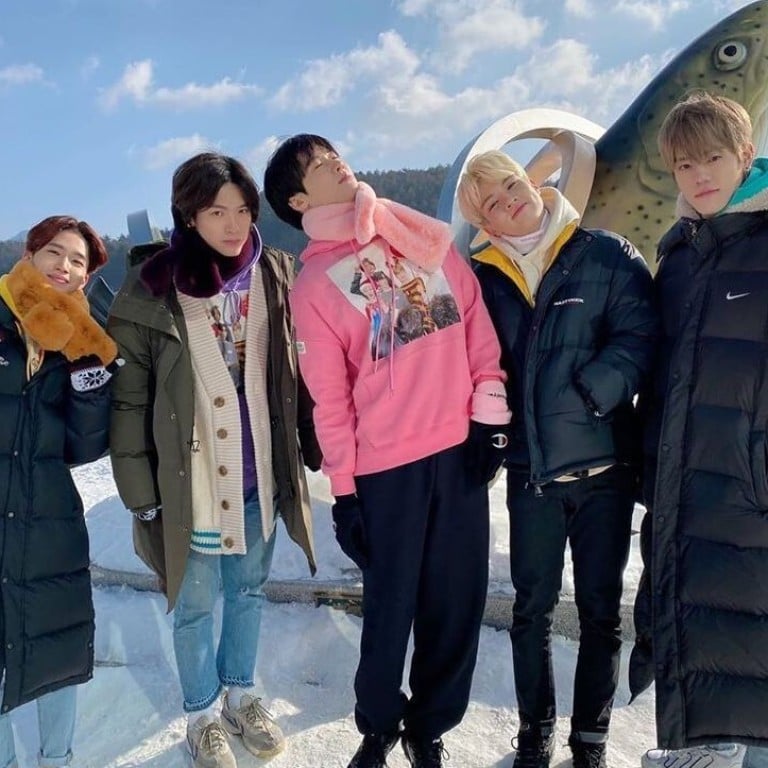 Imagine being in the competitive K-pop music industry for years and finally getting your first-ever hit song – when you least expect it. That's exactly what happened to the boys at N.Flying, who finally topped Korean music charts like Gaon and Melon with their hit single Rooftop in February 2019.
With the launch of an official fan club with merchandise and a new mini-album coming up, we hope for great things to come N.Flying's way. Here's what you need to know about the rising Korean rock band.
Who is N.Flying?
N.Flying debuted in 2013 under the management of FNC Entertainment, which also manages CNBLUE and AOA. The band's current five-member line-up consists of leader and rapper Lee Seung-hyub, vocalist Yoo Hwe-seung guitarist Cha Hoon and drummer Kim Jae-hyun. Newcomer and former member of HONEYST, Seo Dong-sung joined N.Flying as a bassist earlier this year when Kwon Kwang-jin officially left the group.
The road to fame has not been easy
Since the group's debut, N.Flying has cycled through a number of concepts, hiatuses and line-up changes. Former bassist Kwon was dropped from the band a week before their scheduled comeback in 2020, due to allegations that he'd been flirting with his fans online and dating some of them.
The boys really did not expect Rooftop to be such a hit
According to an interview with MTV, Rooftop was the very first song the members composed by themselves. Since Rooftop only started climbing the Korean music charts after the band's promotions concluded, the boys didn't expect it to be such a hit. Everything changed when an anonymous user posted the song on a popular forum in Korea.
Since that breakthrough N.Flying have gone on to feed the buzz with appearances on key music shows, including SBS MTV's The Show, MBC Music's Show Champion and KBS2's Music Bank. They even went on to win the best rock category at the Melon Music Awards.
Instead of lightsticks, their fans use potatoes on sticks – really
To celebrate the release of their third EP's latest single, Hot Potato, the boys from N.Flying custom-made potatoes on sticks for their fans, to be used in place of lightsticks. The band now has proper lightsticks coming to its merchandise store, but we predict the hard core N.fia may stick with the traditional approach – potatoes on sticks.
They make mind-blowing covers and mash-ups
N.Flying isn't just your average South Korean rap-rock band. Besides composing their own hit songs – and making their own starch-based light sticks – the band also produces mind-blowing covers of hit songs, whilst adding a touch of classic K-rock to the final product.
The band has covered songs from Queen, Frozen II's Into the Unknown and a mash-up of Ariana Grande's 7 Rings, Billie Eilish's Bad Guy and Camila Cabello's Señorita, among other songs.
Want more stories like this? Sign up here. Follow STYLE on Facebook, Instagram, YouTube and Twitter .

The Seoul-based quintet – who topped the charts six years after their debut – mash-up tracks by Western superstars from Ariana Grande and Billie Eilish to Queen, and encourage fans to wave potatoes on sticks