IU at 27 – the K-pop idol and Korean drama star who went from a cockroach-infested home to the Crash Landing on You soundtrack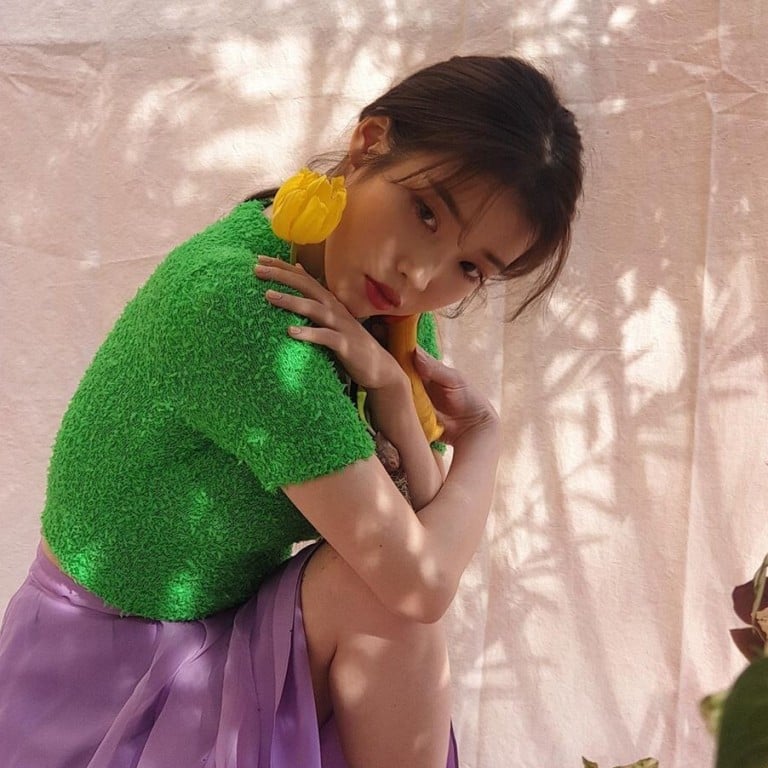 Whether on screen or in song, Korean star IU is never far from the limelight. Her track I Give You My Heart from the soundtrack of smash drama Crash Landing on You topped music charts within three hours of its release. Meanwhile the dramas she starred in Hotel del Luna and My Mister gained unbelievably high ratings.
As she nears her 27th birthday on May 16, here are five things to know about a celebrity who has had to overcome many hardships.
Her family was poor
Born Lee Ji-eun into a financially stable family, mounting debts later led to bankruptcy, forcing IU and her brother to go and live with their grandmother to avoid creditors who continually called to their cockroach-infested home.
While she dreamed of becoming an entertainer and regularly practised her singing, her relatives doubted her ability and mocked her dreams. However, the criticism only motivated IU to work hard and pursue her dreams of becoming a singer.
She failed 20 auditions
Long before the release of her hit songs Palette, Bbibbi and Blueming, IU struggled to find an agent – failing 20 auditions in two years.
JYP Entertainment CEO Park Jin-young still regrets passing on IU, telling KBS 2TV, "My heart breaks every time I see IU. I'm going to find the person who rejected IU from our audition and penalise him."
She was scammed
To add salt to the wound, IU was scammed by fake entertainment agencies. A fraud told her to send a lot of money in exchange for a television appearance and idol training. By the time she discovered it was phoney, it was too late, and she had lost the money her grandma had made selling accessories. Fortunately, Loen Entertainment offered her a contract in 2007, and she debuted a year later at the age of 15.
She became a top-rated actress
In addition to being a great singer, IU is a top-rated actress and has starred in acclaimed dramas Dream High, Scarlet Heart Ryeo, My Mister and Hotel del Luna.
In Hotel del Luna, she played the sassy CEO Jang Man-wol. Her powerful performance as the fashionable, short-tempered yet vulnerable character gained widespread praise.
But remains a K-pop queen
IU is hailed for her versatility as a singer. She can quickly transition from a sweet soprano voice to hit powerful notes. Thanks to her broad vocal range, she can cover genres as diverse as jazz, contemporary R&B, folk-pop and electropop. Unlike many other artists, IU writes and produces her own music. She has written more than 50 songs for her albums, South Korean dramas or films, and other musicians.
Want more stories like this? Sign up here. Follow STYLE on Facebook, Instagram, YouTube and Twitter .
Help us understand what you are interested in so that we can improve SCMP and provide a better experience for you. We would like to invite you to take this five-minute survey on how you engage with SCMP and the news.

Now a K-pop superstar known as the 'nation's sweetheart', IU had to overcome numerous hardships on the way up – from relatives who mocked her dreams, through to 20 failed auditions before she found an agent