How Thai LGBT show, 2gether: The Series, became an instant hit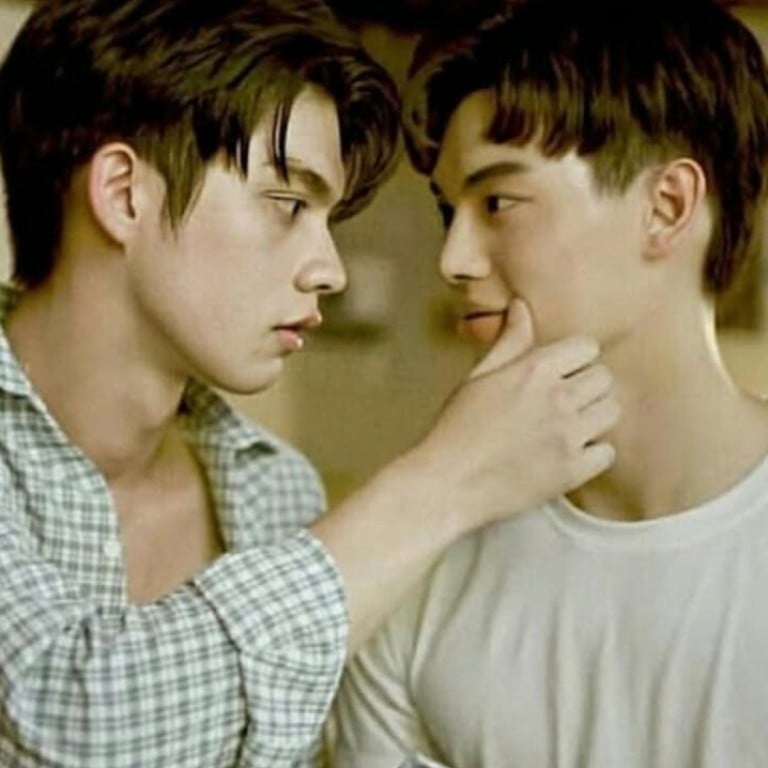 2gether: The Series, a popular show produced by top Thai production company GMMTV, has generated a social media frenzy on Twitter and Facebook, consistently trending every week, dominating newsfeeds and timelines. And it garners millions of views on YouTube soon after it airs.
Based on the bestselling novel of the same name penned by JittiRain, the series follows the misadventures of Tine (Metawin Opas-iamkajorn), a college freshman law student who's ready to meet girls and explore university life. Trouble ensues when he is chased by a persistent gay admirer.
Unable to ward him off, Tine's friends suggest he find a hot pretend boyfriend. Tine approaches Sarawat (Bright Vachirawit Chiva-aree), the university's resident heartthrob and musician, and asks him to be his lover. Fast-forward to a few episodes, their relationship transitions from "pretend" to real, and their feelings begin to blossom.
2gether: The Series's storyline is not novel, but despite being a cliché, here's how the series won its audience:
Chemistry is on point
For the first few episodes, Sarawat is seen as a tsundere, someone who acts cold and hard to get but ends up being soft and warm.
His demeanour contrasts Tine's bubbly and lively personality. This creates tension and establishes a solid and interesting chemistry.
The plot is light and simple
2gether: The Series doesn't have unnecessary drama or conflict. Its premise focuses on Tine and Sarawat's romance alone. It provides a much-needed escape, packed with cheesy and comedic moments between the two to elicit smiles from its audience.
The show affirms that queer love is OK and normal
Spoiler alert: at the near end of Episode 6, Tine and Sarawat attend a Scrubb (a popular Thai band) concert at their school. As the band performs, Tine puts his arms on Sarawat's shoulders.
"Thank you for being here," Tine says.
"It was fun," Sarawat replies.
Then, they smile at each other.
The show paints a portrait of how young queer love would look, and how it would exist in an alternate universe – free from prejudice and discrimination. It adds a bit of nostalgia given that it takes place at a university. Viewers are whisked back to their teenage years, reliving what it means to fall in love for the first time through Sarawat and Tine.
The show has an excellent original soundtrack
A good soundtrack helps convey the mood and tone of the show and can build a strong impression. 2gether: The Series features two hip and catchy original soundtracks – Dtit Gup (Stuck on You) played by musician Max Jenmana and Kan Goo sung by Bright – that complement the romcom feel.
Both soundtracks have 6.1 million and 19 million views on YouTube, respectively, as of reporting.
The roles suit the actors well
In a press interview, Bright admitted he has similarities with his character. "What Sarawat does and what I do is almost the same. I like to play football, guitar and boxing," he said.
Win, the same with Tine, is chic and charming in real life. He is also a big fan of football. This makes their interaction appear more natural on-screen.
Want more stories like this? Sign up here. Follow STYLE on Facebook, Instagram, YouTube and Twitter .
Help us understand what you are interested in so that we can improve SCMP and provide a better experience for you. We would like to invite you to take this five-minute survey on how you engage with SCMP and the news.

Featuring a romance between two college boys, the show affirms queer love is OK and normal and garners millions of views on YouTube