5 surprising facts about Simone Johnson, daughter of Dwayne 'The Rock' Johnson and the youngest person in history to sign with WWE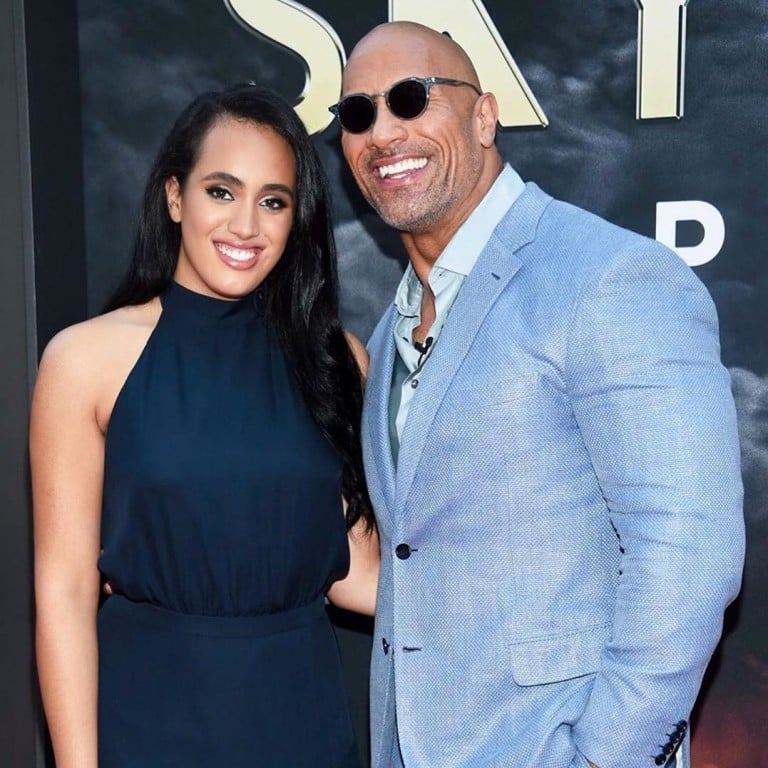 Dwayne Johnson, known as The Rock to his fans, made his wrestling debut as Rocky Maivia in 1996. Now, his daughter, Simone Johnson, is following his footsteps as a professional wrestler and is becoming the youngest person in history to sign with World Wrestling Entertainment (WWE).
"It blows my mind. What an honour that my daughter wants to follow in my footsteps" Dwayne Johnson told Jimmy Fallon in a virtual interview on The Tonight Show Starring Jimmy Fallon. "It sounds cliché, but she actually wants to create and blaze her own path."
As she steps into the ring, here are five things about Simone that may surprise her fans.
She is a Golden Globe Ambassador
Simone served as the first Golden Globe ambassador at the 2018 Golden Globes. The role, which was formerly known as Miss Golden Globe, assists celebrities and hands out statuettes to winners.
In the event, she wore a black dress to show support and raise awareness for the Time's Up movement, an initiative by 300 women in Hollywood who are working to fight abuse and harassment in the industry.
She is outspoken about her beliefs
With 457,100 followers on Instagram, Simone has the influence and a platform to voice her thoughts and shed light on certain issues. She attended a protest on gun violence awareness and spoke about school shootings following an incident at Douglas High School.
She called out a magazine for a body shaming tabloid cover story on Rihanna.
She posted a selfie wearing a T-shirt bearing a political message: "If fertilised eggs are 'people' & refugees aren't, we have a problem." In 2016, she decried police violence towards black people.
She is a model
Simone, who stands at 5 foot 10 inches (178cm) in height, was signed with IMG models in 2017. IMG represents most of the top 10 highest-paid models in the world.
She is well educated
Just because Simone will pursue a career in sports-entertainment does not mean she will forego her education.
After graduating high school in 2019, she went New York to attend New York University.
She comes from a famous family
Aside from Dwayne, Simone's great-grandfather Peter Maivia and grandfather Rocky Johnson are also well-known in wrestling circles, both of whom are WWE Hall of Famers. Her mother, Dany Garcia, according to Insider, has produced films Jumanji, Baywatch and Ballers, all of which Dwayne appeared in. She is also Dwayne's ex-wife and long-time manager.
Want more stories like this? Sign up here. Follow STYLE on Facebook, Instagram, YouTube and Twitter .
Help us understand what you are interested in so that we can improve SCMP and provide a better experience for you. We would like to invite you to take this five-minute survey on how you engage with SCMP and the news.

She, Karlie Kloss and Bella Hadid are part of the same elite modelling agency, her mother produced Hollywood films – but what else is there to know?