Mukesh Ambani's Mumbai mansion Antilia: a snow room, ice-cream parlour, 3 helipads, 168-car garage and 600 staff – but is Buckingham Palace worth more?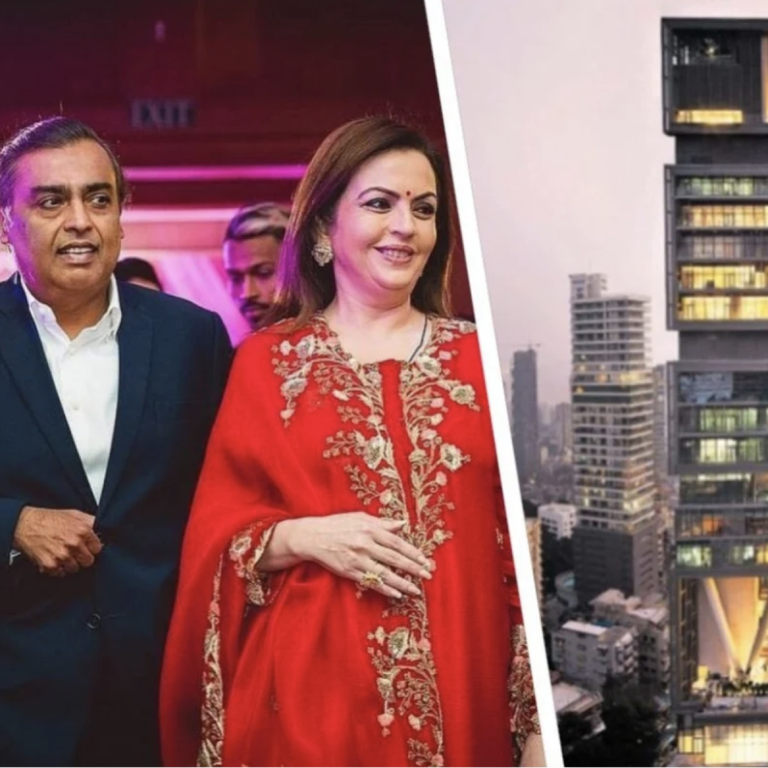 They've got more money than most people could even comprehend. They hang out with the Clintons and had Beyoncé perform at a family wedding. So, what does the Ambani family home look like? Just another mansion like those other rich folks have? Nah. It's so much better than that.
Their 27-floor skyscraper has been valued at US$2 billion, making it the second most valuable property in the world, with only Buckingham Palace worth more. And with all that room, you can bet that the Ambani residence is a lavish palace in its own, bling-tastic way. Here's what you need to know about what has become one of Mumbai's biggest attractions …
It has its own name
The skyscraper is called Antilia and was named after a mythical island in the Atlantic Ocean.
Design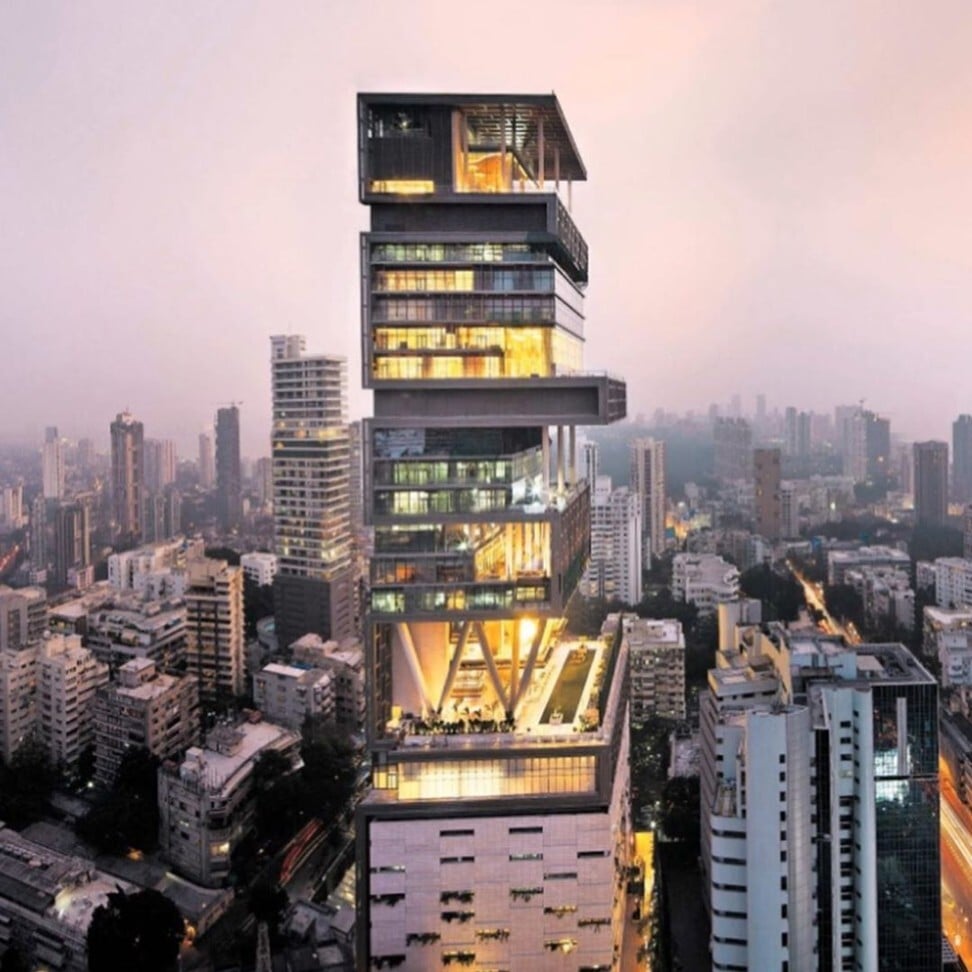 The interior design uses the shapes of the lotus and the sun. These two features are repeated throughout the mansion with the use of crystals, marble and mother-of-pearl. The family live in the top six floors. Mukesh Ambani's wife
Nita
said this is because "we wanted sunlight".
The size
Antilia has 27 floors but some ceilings are double height or more. The building's overall height of 178 metres is equivalent to that of conventional buildings with more than 60 floors. It has more than 400,000 sq ft of floor space and has been built to withstand an earthquake of magnitude 8 on the Richter scale.
A snow room to beat the heat
Never mind air con to escape Mumbai's soaring temperatures and humidity, Antilia has a snow room where you can cool right down. The walls blast out man-made snowflakes on demand. Brrr!
The temple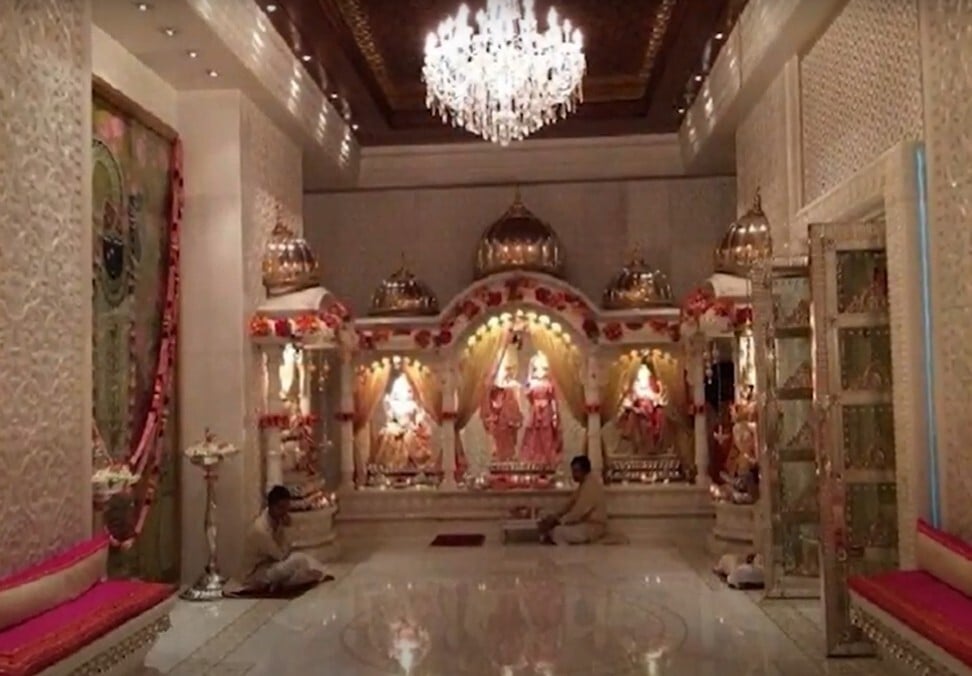 Nita Ambani said the residence is "a modern home but with an Indian heart". She said when designing Antilia "getting my temple right was so important". The temple can fit 50 people, with guests and family friends regularly making use of it for prayers.
The staff
The skyscraper employs a staff of 600 people, with many of them trained at top restaurants and hotels so that the very best service is always available to the Ambanis.
Its own glam ballroom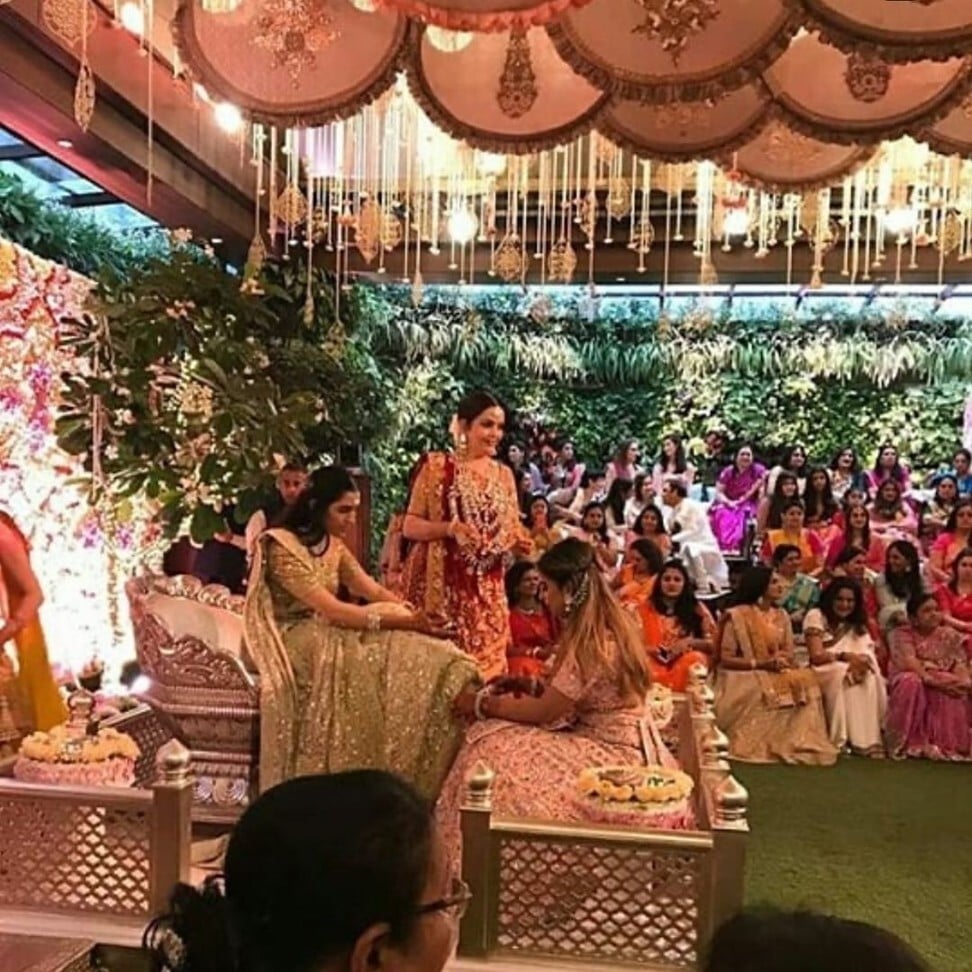 The Ambanis are renowned for hosting lavish events at their home and regularly have the rich and famous over for functions. A fully set-up glam ballroom with chandeliers, tables and a stage was built so that the family just have to take a high-speed lift to their event. And handily, there's a choice of nine from the foyer.
About those cars …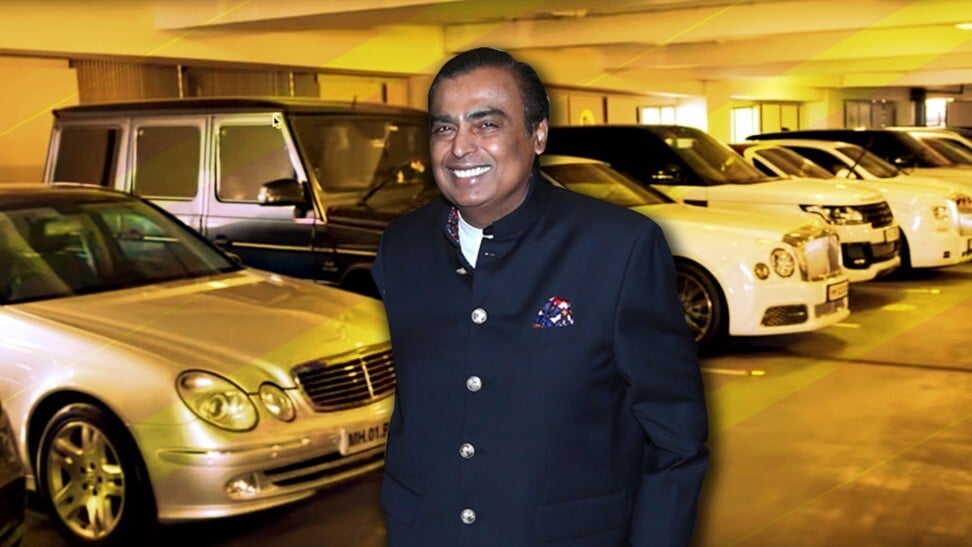 When you are rich and like to collect cars, you need somewhere to put them, right? So Antilia has six floors of garages where the Ambanis' luxurious collection can be safely kept.
Arriving by air?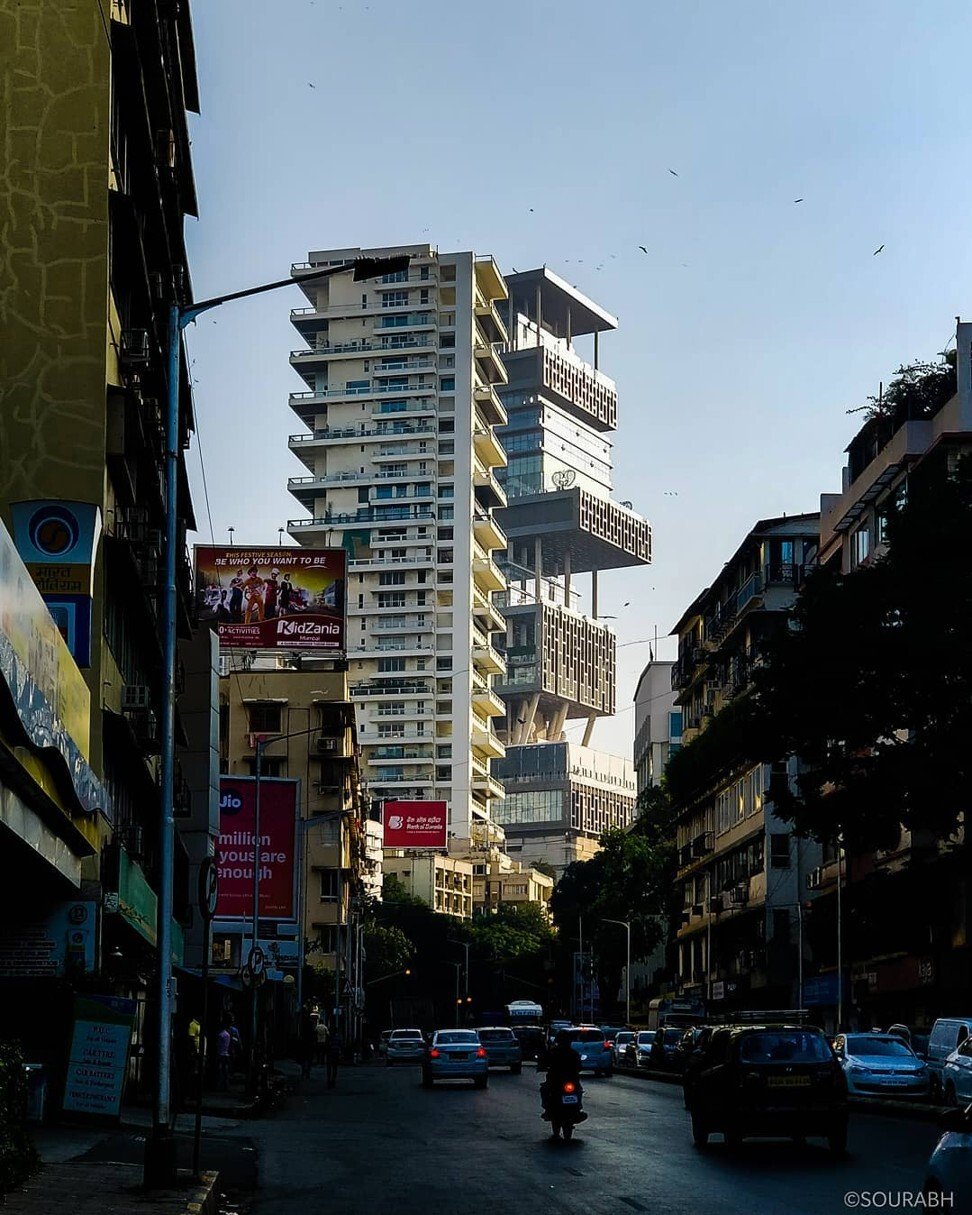 If one of the Ambanis isn't in the mood to use one of their fleet of cars, they also have helicopters available. The mansion has no less than three helipads, should more than one person arrive at a time. As you do.
Movie night
What's a luxury home without its own theatre? Antilia's can fit 80 people for a cosy night in.
And when they need a little pampering? Whether it's a massage or another treatment, the options are endless. Antilia has its own spa, yoga centre, dance studio and ice-cream parlour. We all need to live our #bestlife after all, right?
Want more stories like this? Sign up here. Follow STYLE on Facebook, Instagram, YouTube and Twitter .

The richest man in Asia lives in a US$2 billion, 27-floor skyscraper complete with 3 helipads, a private temple, ballroom, ice cream parlour, cinema, snow room, spa, yoga centre, dance studio, 168-car garage … and needs 600 staff to keep it all ticking over