Pride Month 2020: 7 trailblazing LGBT athletes who use their fame to fight for equality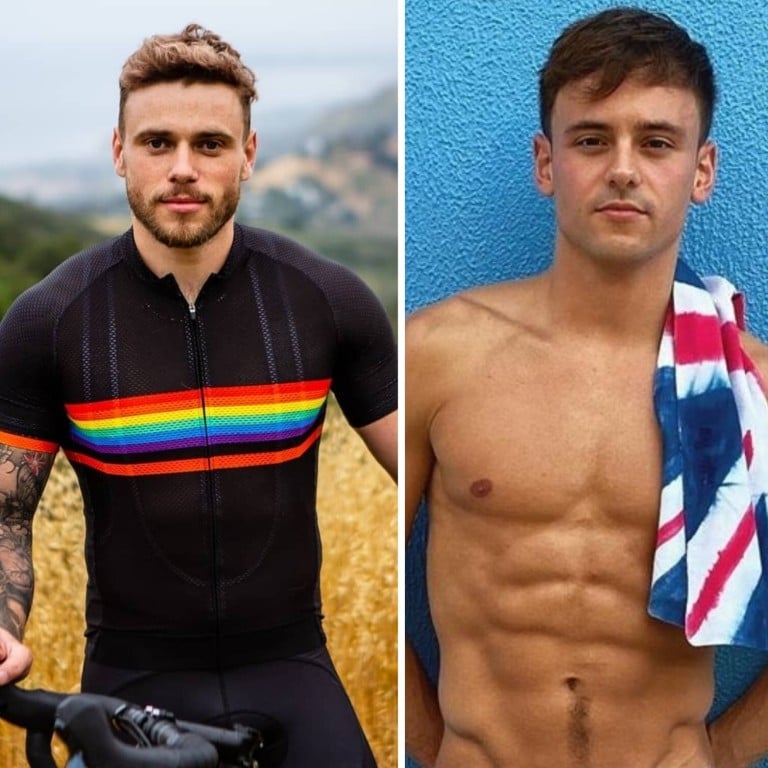 The world has made some progress towards inclusivity and LGBTQ+ representation, but in the male-dominated realm of sports, there's still much work to do as many LGBTQ+ professional athletes still have to battle stigma and discrimination.
However, there are out athletes who refuse to be sidelined and have shown that sexuality has nothing to do with skill. Skating fans will not forget the 2018 Winter Olympics, when athlete Adam Rippon showcased not only his figure skating abilities, but also his LGBTQ+ pride and endearing personality, thrusting him into the limelight.
In celebration of Pride Month, here are seven trailblazing sports stars who are paving the way for equality and representation for the next generation of LGBTQ+ athletes.
Jason Paul Collins 
Jason became the first active NBA player to come out in 2013. The NBA supported him by selling his No. 98 jersey online, donating all proceeds to the Matthew Shepard Foundation and the Gay, Lesbian, & Straight Education Network. Currently, Collins works for the NBA as a community/ NBA Cares ambassador.
Tom Daley
After winning gold in the 10m synchronised event at the Commonwealth Games in 2018, Tom used this moment to call out the 70 per cent of Commonwealth nations (37 out of 53) where homosexuality is still illegal. The British father of one, who is married to Dustin Lance Black, wrote on his Twitter account, "I hope one day every athlete from every nation in the Commonwealth will be free to compete openly as who they are, too."
Gus Kenworthy
Before hitting the slopes in the Winter Olympics in Pyeongchang, South Korea, Gus kissed his then boyfriend Matthew Wilkas. The kiss went viral and was symbolic of LGBTQ+ visibility. Last year, he embarked on a 545-mile fundraising bike trek to raise funds and awareness for people living with HIV/Aids.
Robbie Rogers
The Los Angeles Galaxy soccer star came out in 2013, becoming the first openly gay athlete in any of the five major North American sports leagues. When the LA Galaxy won the 2014 MLS Cup, former President Barack Obama mentioned Robbie in his speech, lauding him for "blazing a trail" for gay athletes. He wrote a scathing op-ed for USA Today to decry Fifa's decision in choosing Qatar and Russia – countries that have horrible track records on LGBTQ+ rights – to host the World Cup.
Megan Rapinoe
Megan led the US to victory at the Women's Football World Cup in July 2019. She was named Sports Illustrated's 2019 sportsperson, and won the Ballon d'Or award, given to the world's best soccer players. The 34-year-old footballer is an outspoken advocate for gender equality and equal pay.
Fallon Fox 
As the first transgender MMA fighter, Fallon wants to use her increased visibility to shed light on transgender issues. In an interview with The Chicago Reader, she revealed she wants to write a memoir as a guide for people experiencing gender dysphoria.
Caster Semenya
Semenya, a lesbian athlete who was banned from competing at the World Championships in Doha because of high testosterone, is switching to 200 metres in a bid to qualify for the Tokyo Games. But beyond sports, she is busy running her own foundation to give opportunities to young and underprivileged athletes, empowering them to be the best they can be.
Want more stories like this? Sign up here. Follow STYLE on Facebook, Instagram, YouTube and Twitter .

US soccer legend Megan Rapinoe, Olympic champion Tom Daley, and athletics star Caster Semenya are all out and proud and, along with other LGBTQ+ sports stars, are busy challenging stereotypes and stigma