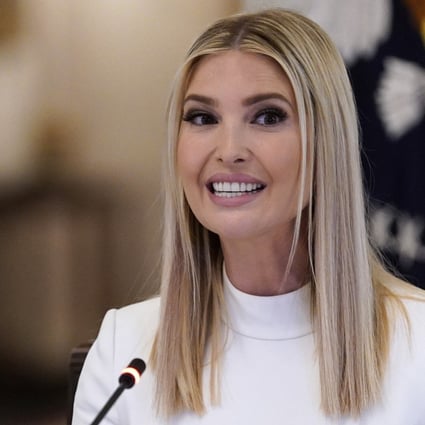 Ivanka Trump is educated, converted to Judaism to marry Jared Kushner and doesn't get a salary for her White House gig. Photo: AP
Ivanka Trump in 7 facts – 'America's Princess' fell out with Chelsea Clinton, but how much does she earn as adviser to daddy Donald?
The 'most influential women in America', or the blonde everyone loves to hate? US President Donald's Trump's oldest daughter cuts a divisive figure in The White House – but who is the real Ivanka, the Wharton graduate and former model who converted to Judaism for love?
Ivanka Trump is educated, converted to Judaism to marry Jared Kushner and doesn't get a salary for her White House gig. Photo: AP