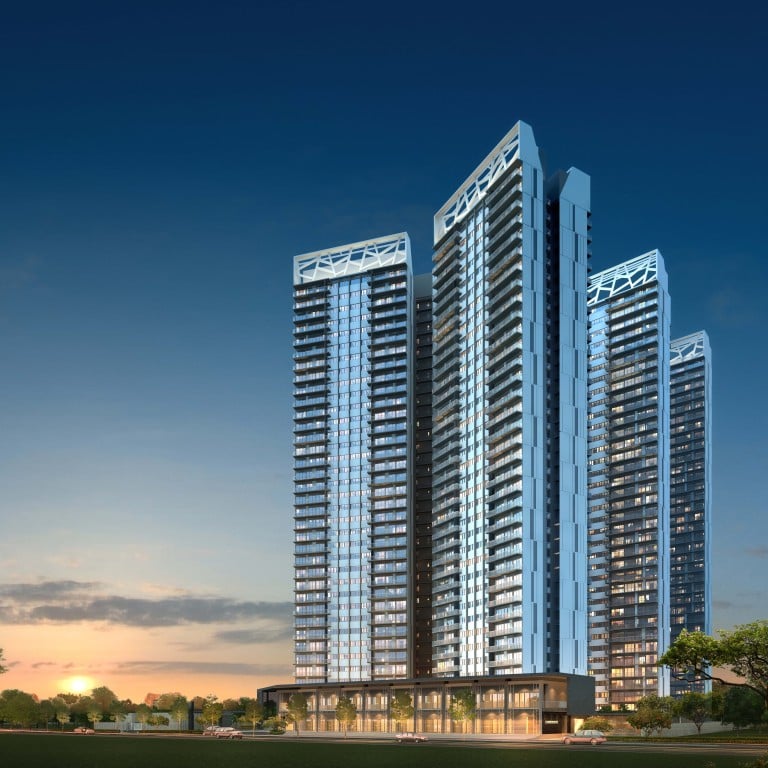 Leedon Heights, in the Sen Sok district of Phnom Penh, next to Aeon2. Photo: CBRE Cambodia
Cambodia's property boom continues despite pandemic – is Phnom Penh real estate a good investment? Where to look and what to look for
The Southeast country is a consistent performer in residential property, with interest from an increasing number of investors from Hong Kong, mainland China and the region, especially in the expat-friendly capital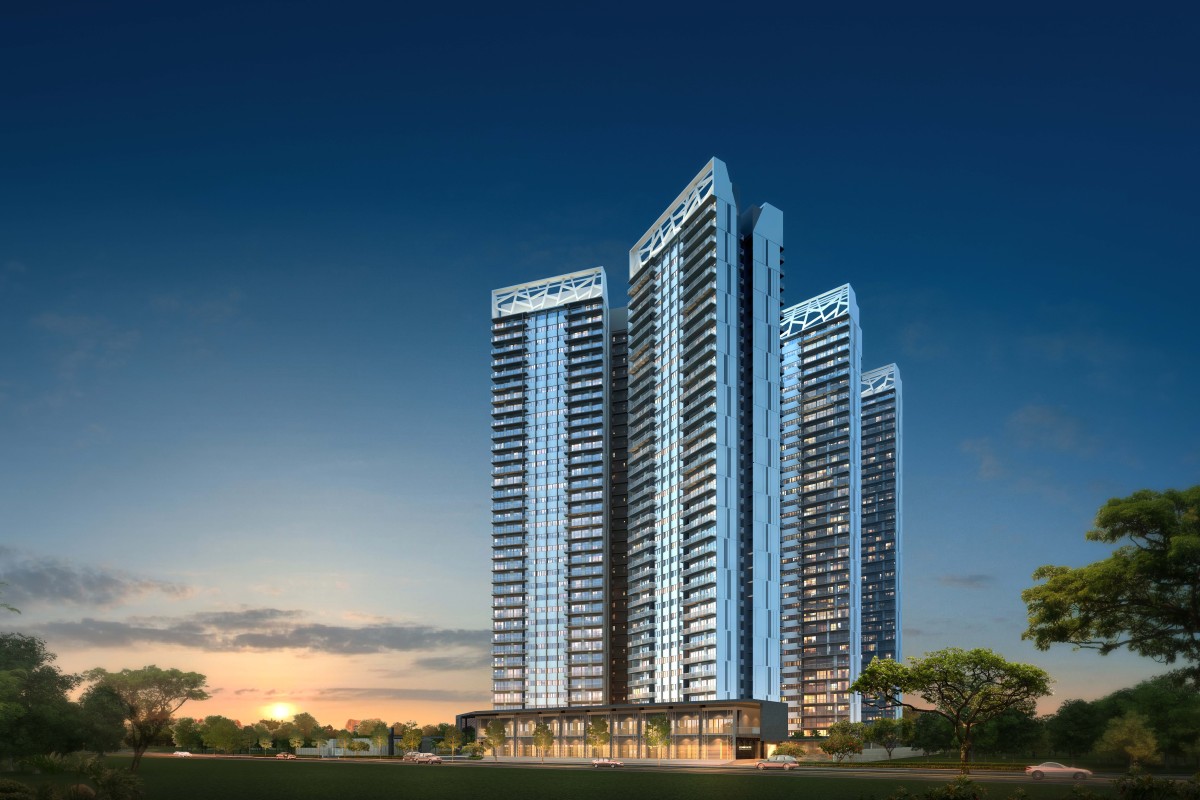 Leedon Heights, in the Sen Sok district of Phnom Penh, next to Aeon2. Photo: CBRE Cambodia
Having garnered the attention of residential investors for at least the last three years, Cambodia's construction boom continues unabated.
Even considering the supply chain disruptions caused by Covid-19, real estate services firm CBRE still projects a 34 per cent increase in condominium supply this year (down from the 55 per cent earlier forecast for 2020). The firm is expecting a total of 28,000 units to have been completed by end of the year, up from current supply of 21,000 units as of Q2.
In the opinion of Reid Kirchenbauer, founder of InvestAsian, property is one of the best ways to profit from Cambodia's "unparalleled" economic growth since the Khmer Rouge disbanded more than 20 years ago.
"Cambodia has not suffered a single year of recession in 20 years," Kirchenbauer notes in a newly released report. "It skipped the Asian Financial Crisis of the 1990s, ignored the tech bubble of the early 2000s, and even outgrew the recent 2008 financial crisis."
While there is no such thing as a recession-proof country, he writes that Cambodia "is about as close as it gets", because Cambodia, like many frontier markets, is less correlated with the global economy.
Foreign investment activity in Cambodia has grown by more than 800 per cent in the past decade. Multinational firms moving in with their workforces to set up operations in the capital, Phnom Penh, have fuelled a need for suitable housing, and piqued the interest of property investors.
While Kirchenbauer agrees there are "definitely opportunities" – especially in the inner core Phnom Penh districts such as Daun Penh, Chamkarmon and 7 Makara – he admits that some investors have been burnt by projects not completed or inadequate materials being used, and stresses the importance of "brand value".
"Buy from a developer who has at least three or more completed projects," he says, noting that there are "good local developers" such as Prince Real Estate Group, UrbanLand and Borey Peng Huoth Group (all Cambodian), as well as reputable international players such as MCC Land from Singapore, Creed Development from Japan, and Chinese developers R&F and Guangzhou Yuetai Group.
Until a pullback evident over the last 12 months, Chinese developers had been particularly active in Cambodia's condominium sector, and CBRE sees signs of a resurgence in this side of the market.
"The beginning of economic recovery in China has proved positive for Cambodia, with investors beginning to return to both Sihanoukville and Phnom Penh. While the global travel restrictions are causing delays, it seems international interest has begun to return," the firm notes in its Q2 market report.
James Hodge, senior director, CBRE Cambodia, says Chinese buyers typically account for 70 per cent of units in projects by Chinese developers, the full quota allowed to foreigners, and he expects that to continue with this year's launches.
"Cambodia still represents good value for Chinese investors," he said. "The price is not too high (around US$1,800-2,000 per square metre net area for a good quality project), and assets here are held in the US dollars, which is attractive for many."
Investors can also take confidence in Cambodian Government measures to improve the build quality of new projects.
"As we've moved along the development path, particularly over the past 18 months, we've seen the design of projects becoming more attuned to residents' expectations, and with an expanding array of amenities," Hodge said.
"Divergence into alternative secondary districts that would allow the developer to offer better pricing also allows more foreign and local buyers to access the market."
In the current market, pricing discounts between eight and 15 per cent have been achieved, he adds. While rentals have softened since the pandemic, Hodge says investors can still expect a return of 5.5-6 per cent for a quality condo in a good location.
Even though modern condominiums have to go through a more rigorous regime of review before they are able to start sales, Hodge recommends buyers thoroughly check a project's credentials. "Many international firms, embassies and NGOs have quite stringent requirements for the health and safety of their staff, and some projects to struggle to meet those standards," he said.
For example, fire safety that does not comply with international standards such as the American, Hong Kong or Singaporean codes could be a deal breaker if you're hoping for that level of tenant.
"Do your due diligence on the developer's approach to the project: have they thought clearly about property management, and how they set up their service charges?" Hodge advises. "All this future thought about a development's eventual operations would indicate quality above and beyond what can be seen in the show flat."
Ross Wheble, country head, Knight Frank Cambodia, agrees that the service charge – specifically, whether it would be sufficient to professionally manage the building – should be carefully reviewed.
"While many investors see a low service charge as a short-term cost saving, the long-term impacts on the investment can be significant if the service charge is not sufficient to cover costs. Secondly, who will be managing the property?" he said. "These factors play a significant role in maintaining future value."
Knight Frank sees an increasing number of investors from Hong Kong now looking at opportunities in Cambodia, both for business and investment in the real estate sector, while FDI into Cambodia has been underpinned by investment from China for some years now.
Although rents in the high-end sector in Phnom Penh have declined by as much as 25 per cent since the beginning of 2017, due to a significant increase in supply, Wheble believes Cambodia remains a good proposition for foreign investors to consider.
"Absolutely, but this requires a good knowledge of the market and an understanding of where the future demand is coming from," he said. "For a market to be sustainable it needs to be driven by domestic demand and investors should be focusing more on the affordable projects in Cambodia."
As well as understanding your target market, Wheble advises having a realistic exit strategy which should be discussed with your real estate consultant.
"Key considerations would also include due diligence on the developer, track record, financial reserves, contractors that are being used during the construction and so on," he said. "Investors should consider surrounding land uses and research what is being developed adjacent to a project as this may impact on the future views and natural light, which affects saleability when looking to resell."
According to Wheble, major growth areas at the moments include Toul Kork and Sen Sok to the north and northwest of the city, Hun Sen Boulevard to the south of the city and the Chroy Changvar peninsula to the northeast of the city. "These represent good medium-to long-term growth prospects but investors should be prepared to hold onto a unit for between five to seven years after completion," he said.
Buying Guide
What you can buy for US$139,200-680,000:
Fully furnished units in L'Attrait Boeung Keng Kang, a new-build condominium project by a Japanese developer situated close to the Phnom Penh central business district and top international schools. Amenities include a 75-foot swimming pool, gym with hi-tech equipment, laundry service and climbing wall.
Units ranging from studios to three bedrooms in Leedon Heights, a condominium project under construction in the Sen Sok district of Phnom Penh, next to Aeon2. According to CBRE, the project is a joint venture between Cambodian, Singaporean and Taiwanese corporations with many years of experience in delivering high quality residential and commercial developments in Cambodia. Completion is slated by end of 2024.
Want more stories like this? Sign up .