Despite Covid-19, plenty of new luxury hotels are opening in Asia-Pacific for staycations and domestic tourists – but is it safe to check in?
A scant half year ago, a hotel launch in China would have seemed ludicrous. With the world on Covid-19 lockdown and pictures of grounded planes and empty check-in counters flooding our news feed, one would expect the hospitality industry to hunker down and brave out the coronavirus storm with cost-cutting measures or even closures. Instead, there are travel-related webinars almost every single day, announcing – of all things – new luxury hotel openings.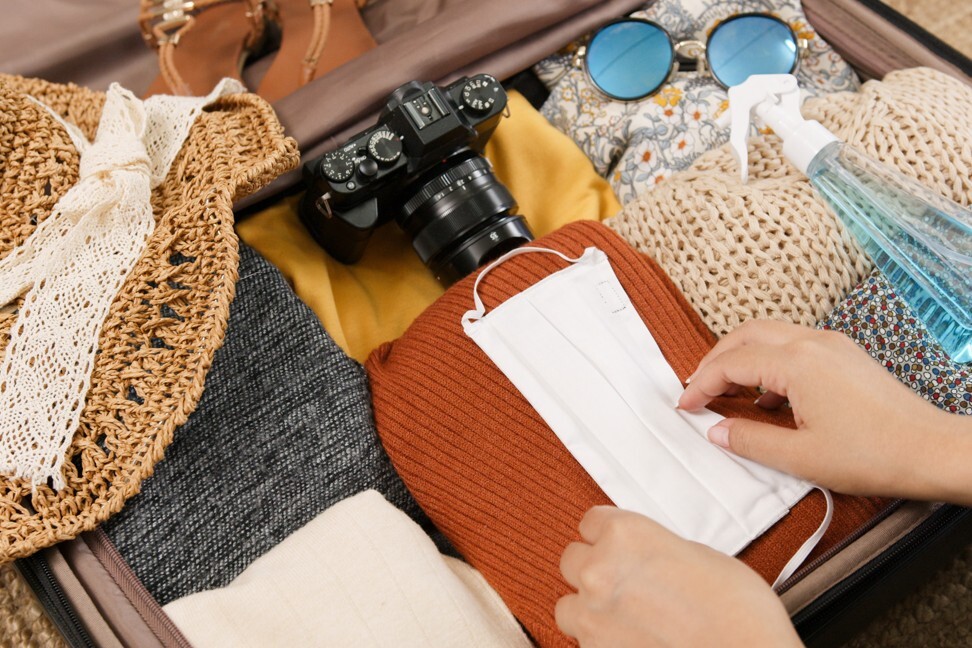 In a way, it makes sense. Hotel projects are years in the making, and without a launch, the building just sits there in its brand-spanking-new splendour, costing instead of making money. A luxury hotel, however, known for its high staff-to-guest ratio and 24/7 service, still requires significant overheads. Are staycations enough to offset those costs?
"We are actually running at 65 per cent occupancy while our average daily rate is 22 per cent over forecast figures in our first month," says Charlie Zha, general manager of The Ritz-Carlton Nanjing, which opened on June 28. "Food and beverage revenue are doubling the forecast amount as well. The next available afternoon tea reservation [is in two weeks time]. It really is a miracle."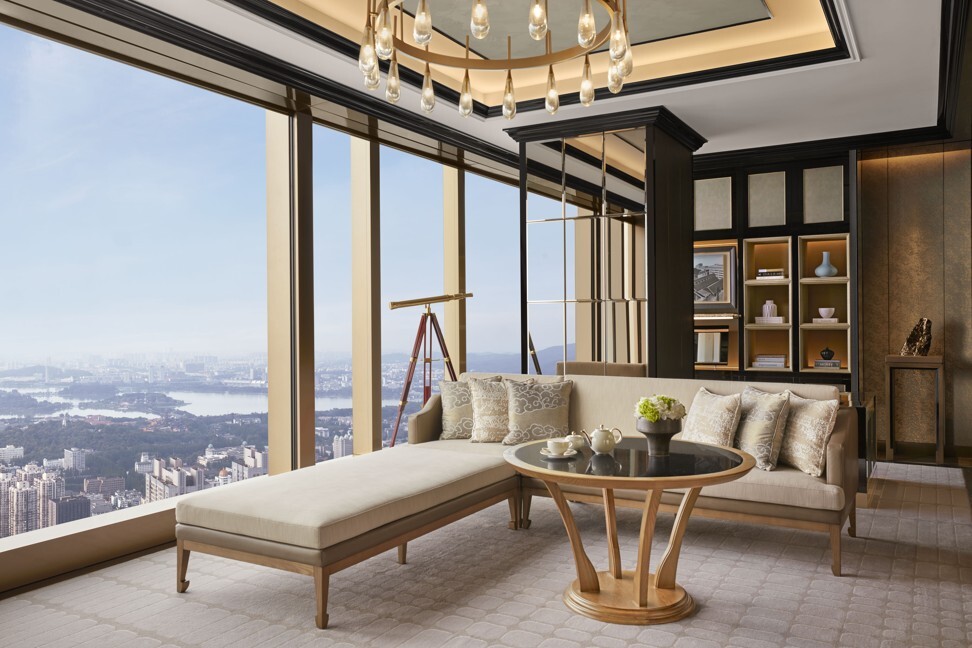 Nanjing is the capital of Jiangsu province, which at the time of writing has seen 655 coronavirus cases (654 of which have recovered). China was most heavily hit by the pandemic in the earlier months of this year, with the graph of new cases plunging and petering off towards the end of February. Zha says that the hospitality landscape has ebbed and flowed accordingly.
"While the Chinese hospitality industry essentially slowed to a standstill in February and March, our team's analysis of market conditions within Nanjing and nearby cities revealed a gradual yet distinct bounce-back of the industry, with this effect particularly evident whenever public holidays occurred," he says. He points out that the growing appeal of a staycation during a time of worldwide lockdown has made weekend retreats particularly popular with local families.
"The overseas travel restrictions have pushed domestic travel to a new peak, and I would estimate almost all of our guests are from China, with many coming from either nearby cities or from within Nanjing."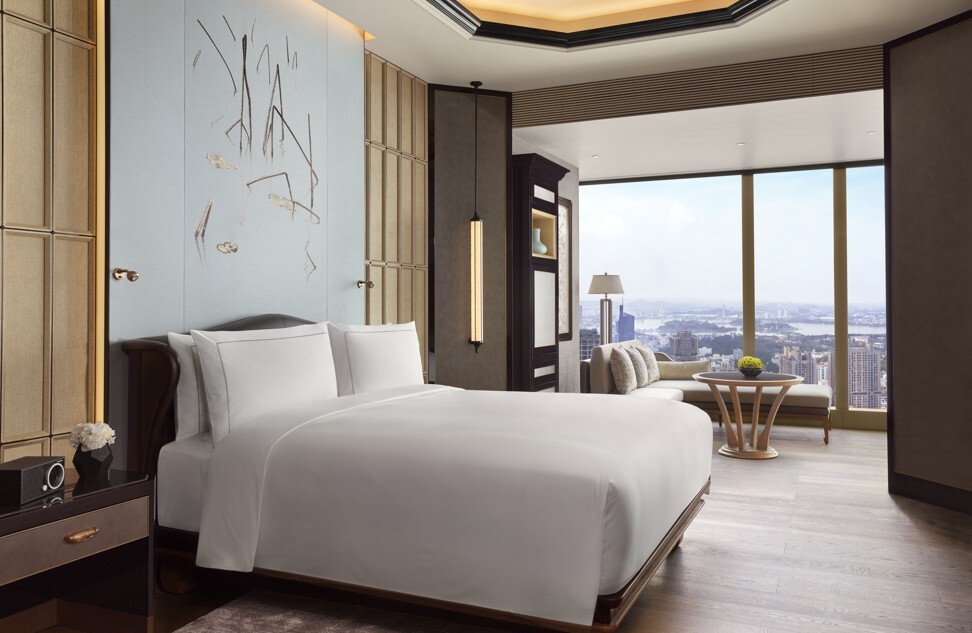 "As we continued to analyse this trend, we came across direct affirmation from our hotel owner's side, who happened to run the luxury shopping centre connected to our hotel – there was a significant increase in both sales revenue and guest covers, even when compared to pre-pandemic figures," he says.
Zha and his team concluded that given the two-month quarantine period, people were increasingly eager for domestic travel and local leisure. Anticipating further demand for the popular Yangtze Delta travel region (where the hotel is located), Zha's team, the owner and the management company Marriott International collectively decided to launch the hotel as planned.
The Ritz-Carlton isn't the only one unwilling to pander to a pandemic. The Park Hyatt in Suzhou, which is also in Jiangsu province, opened in early June, while the luxury tented pavilions at Camp Sarika by Amangiri opened on July 1 in the US – the hardest hit country in the world.
Meanwhile the Marriott group seems to be doubling down on Japan, with three hotels opening in July in Ginza, Nikko and Nara, six more to come in October, and Hotel The Mitsui Kyoto adding to their Luxury Collection in November.
One might argue that industry behemoths like Marriott can well afford to gamble on new launches, but even smaller groups are testing the waters. In July, the Japan-only Palace Hotel Group opened the doors to Zentis Osaka, a design-led destination and only the fifth member of its portfolio. The hotel, a member of Design Hotels, states that it does not expect a significant number of overseas guests for years.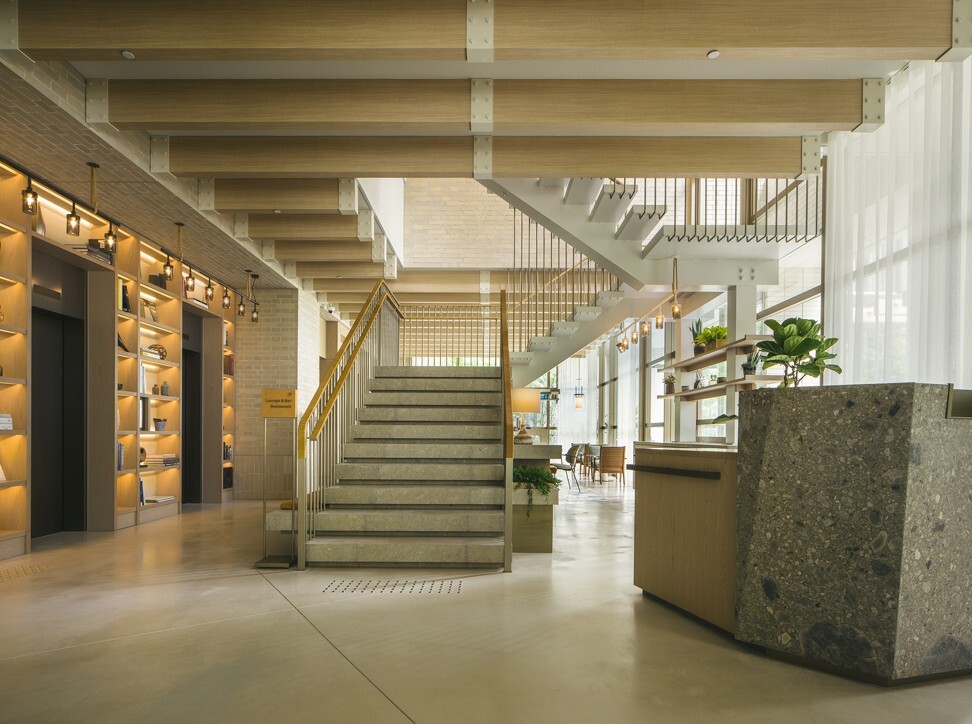 "With the world remaining very travel-prohibitive at the moment, our expectation for the remainder of 2020 is that we will be welcoming mostly domestic travellers – most of whom are likely to originate from the western part of Japan," explains Daisuke Yoshihara, president of Palace Hotel Co.
Yoshihara points out that come 2021, they expect the pool to widen to include travellers throughout Japan, and eventually the rest of the world, although that likely will not be soon.
"Once inbound travel from overseas begins to noticeably recover – which, we imagine, may not happen until closer to 2022 – our expectation is that it will be travellers from the Asia region visiting Japan first, followed by those from long-haul destinations such as the European and North American continents," says Yoshihara.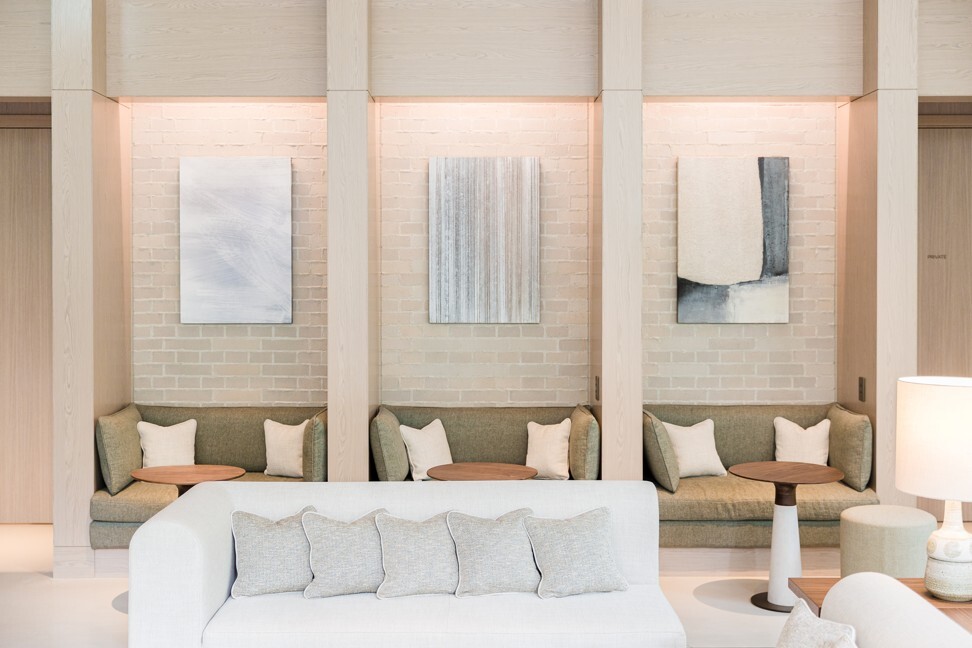 Meanwhile, Bangkok picked up where it left off from its hospitality boom last year, which saw the opening of Rosewood, Hyatt Regency, Waldorf Astoria and Four Seasons. Conspicuously absent from last year's planned launches, however, was Capella Bangkok, which will now open on October 1.
In December, it will be joined by Rakxa, a "fully integrative wellness and medical retreat" and one of a growing number of brands pushing a health and well-being agenda this year.
It's no surprise that the pandemic has added a sense of urgency to an already-growing trend for physical and mental health, and the new hotels are keen to emphasise that they're taking stringent measures to protect guests and staff from getting ill – and consequently slapping the brand with a PR and legal nightmare.
"[Health and safety] has become one of the most important factors our guests consider when selecting hotels," Zha says, citing "rigorous internal training through virtual means" which requires all of the brand's associates to complete an online course in recognising Covid-19 symptoms, procedural dos and don'ts, and safety precautions.
While masks, body temperature checks, distancing procedures and meticulous sanitation are fairly standard now across hotels, some brands have gone the extra mile.
Thailand's Pimalai Resort & Spa, for example, not only ensures that there is a 24-hour gap between room bookings, during which the room is sanitised by hospital-standard deep cleaning and ozone sterilisation, but it also set up three sterilisation tunnels for guests and luggage to go through upon entering the premises.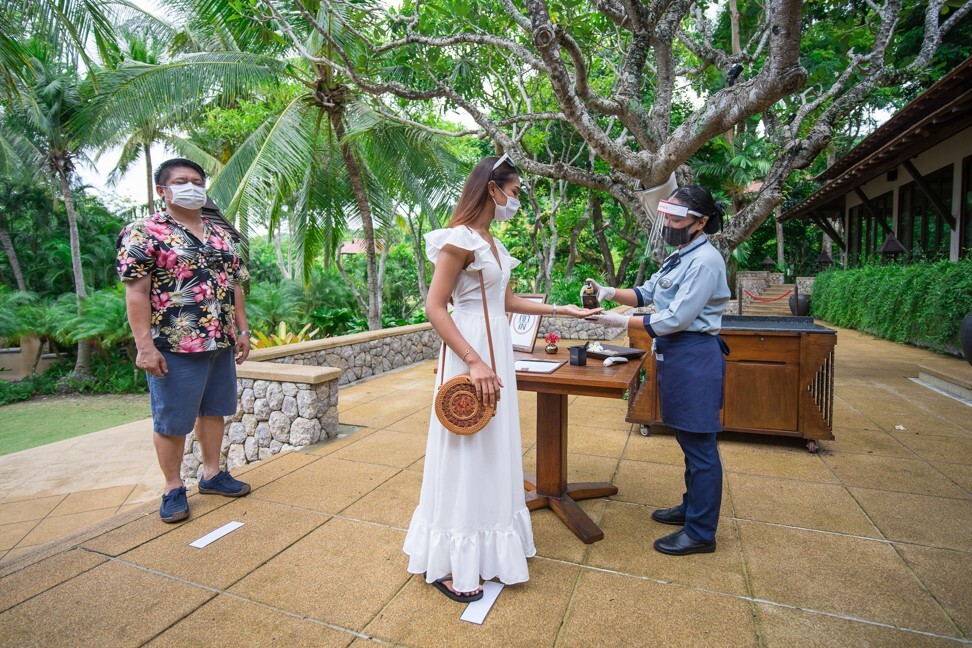 There is also a dedicated hygiene manager on-site to implement protocol and presumably hand out masks if you've left yours in your room again.
Similarly, Cheval Blanc Randheli in the Maldives has a 24-hour house doctor, who also issues PCR tests for Covid-19 (if the guest has not done so already pre-arrival) and sends it to a nearby island for processing. Guests are confined to the villa until the results are available, and in the event of a positive result, the hotel offers a courtesy rate for the nights beyond the original booking for the rest of the 14-day quarantine.
The brands implementing new strategies and launching new destinations are, in their own way, defying the widespread fear sowed by the pandemic, and it is a good thing to see in these times.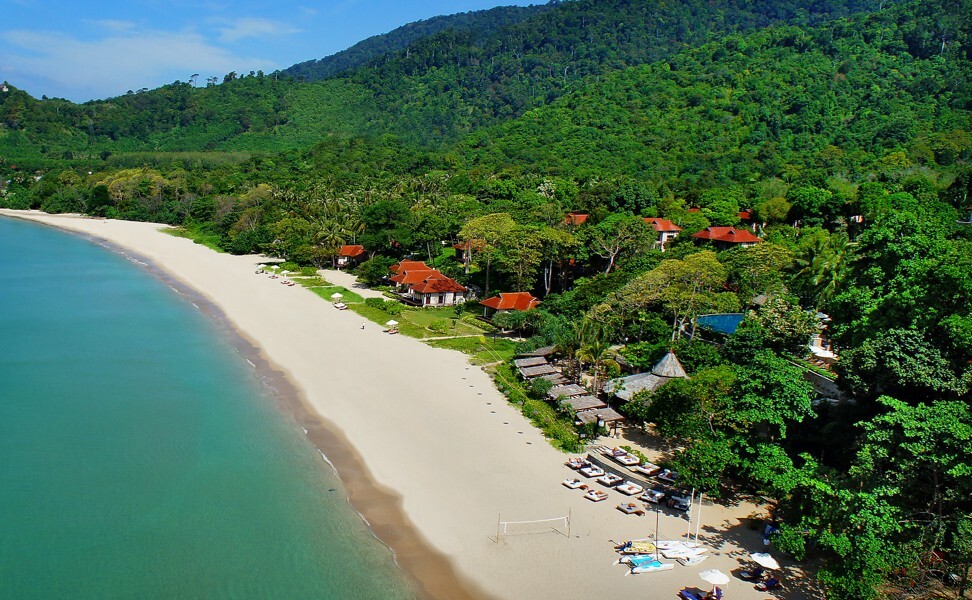 "Anyone with a fear of launching a hotel probably shouldn't be in this business!" says Yoshihara. "The hospitality industry, as the pandemic has proven, is inherently unpredictable; its ever-evolving nature is, however, what also makes it endlessly interesting to be a part of. This business is never, ever boring."
Want more stories like this? Sign up here. Follow STYLE on Facebook, Instagram, YouTube and Twitter .

Forget Gucci sunglasses – in 2020 must-have travel accessories are face masks and hand sanitiser: but if you can get to a hotel or need a staycation, many new luxury hotels in China, Thailand and the Maldives will make you feel welcome – and safe, with sterilisation tunnels, 24-hour breaks between room bookings and on-site Covid-19 tests