Behind Hong Kong's hippest homegrown brands: meet the Instagram influencers who founded Clot fashion label, Woke Up Like This skincare, EightyEight salon and more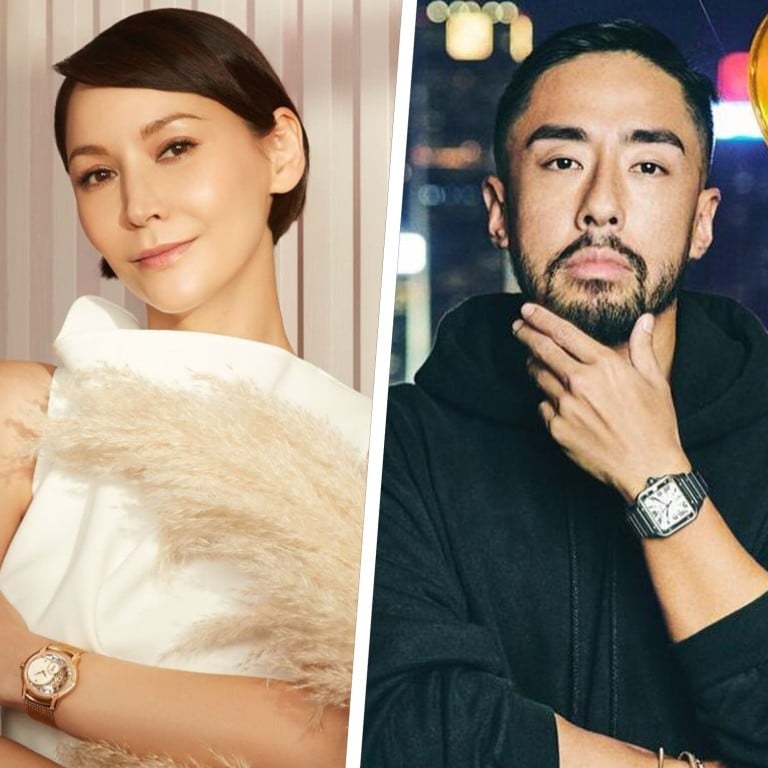 A great business idea isn't always enough to make the cut as
a successful entrepreneur
, especially in a city like Hong Kong that's teeming with creative, enterprising individuals. So what does it take to get a new business off the ground? These top Hong Kong fashion and beauty influencers – who have gone on to found their own show-stopping brands – have the answers.
Being friends with
Virgil Abloh
, Kim Jones and David Beckham is no big deal for fashion influencer, art lover and entrepreneur Kevin Poon, AKA
@kpee
, who started his streetwear label Clot with
Canto-pop celebrity
friend Edison Chen in 2003. Since Poon has had a strong passion for youth culture for many years – maintaining an impressive trainer collection of his own – he jumped on the opportunity to start his own label as soon as he could. Today, you can find Clot stores across the globe in major cities such as Hong Kong, Beijing and Los Angeles.
A pair of Air Diors might be
worth at least US$20,000 now
, but trainers didn't always convert into dollar signs. Poon has shared how challenging it's been to maintain his business in multiple interviews with local media outlets. But Poon's persistence paid off – as the trainer trend took off, so did demand for the shoes, and Poon has since partnered with well-known brands like Nike, Fragment and Air Jordan. Michelle Obama even also wore a pair of Clot x Converse trainers on an episode of Ellen Degeneres' eponymous show. That Poon played the long game rather than lucking out on an overnight success is why he tops our list.
Wil Fang for Cookie DPT
Move over, Mrs Fields – a new, homegrown cookie brand is in town. Cookie DPT's chunky, gooey cookies have been a hit among foodies and the general public alike, resulting in long queues winding in front of its hometown Hong Kong pop-ups at Landmark, Upper House and BaseHall.
But who's the man behind the cookie, and how did his baked treats get so much hype? We met Wil Fang (
@fang2k
) earlier this year at the Cookie DPT x Upper House pop-up, where he explained that he thought traditional baked goods were missing from Hong Kong, and so the homemade cookie concept was born.
Fang began baking while juggling his job at Ralph Lauren. Gradually, he expanded the business, designing sleek, minimalist logos and packaging and bringing in tailored cookie flavours like Boston cream, banoffee and red bean mochi. Now, Cookie DPT is a successful start-up and a full-time endeavour for Fang, delivering freshly baked cookies every day and introducing exciting, limited-edition flavours every week.
Stephnie Shek for EightyEight and BusyBee
Nobody knows the importance of treating yourself quite like Steph Shek, AKA
@stephshek
. After graduating from Central Saint Martins in London in 2014, she opened her first boutique nail salon EightyEight on Hong Kong's Wellington Street, Central – a haven where customers can sit back and enjoy drinks and sweets while expert manicurists create elaborate nail art on their fingertips. Shek didn't neglect a single detail when conceiving of the high-end brand, bedecking the interiors with luxurious touches like marble tables and moody lighting.
EightyEight quickly gained a reputation as one of the hottest go-to spots for beauty pampering. Soon, with support from celebrities and influencers like Charlene Choi and Elly Lam, Shek launched sub-brand BusyBee, a more affordable concept targeting millennials. Appointments at both its Landmark and Mong Kok locations are always quickly snapped up. With the success of her two beauty brands, Shek can confidently add "entrepreneur" to her list of titles, alongside socialite and influencer.
Amanda Strang for Flakes and Layers
Amanda Strang (
@amandastrang_
) might be most famous for her modelling and acting, but she wears a few other hats behind the scenes. Chasing her passion for the culinary arts, Strang trained as a pastry chef at Le Cordon Bleu network of schools and introduced her first French patisserie concept Petite Amanda in 2011. Although the business finally closed in 2015, it set the stage for Strang's latest endeavour.
Nine years later, Strang surprised Hong Kong with her new pastry concept Flakes and Layers, the piece de resistance of which is Strang's "oonut" creation, an ingenious blend of the donut and the mille-feuille. Not only has Strang flexed her culinary know-how with her new brand, she's also showcased her aptitude for creating Insta-worthy products and packaging. Her first pop-up at Lane Crawford in IFC was a great success, and a second pop-up currently running at
K11 Musea
swiftly followed. Where can we expect to see Flakes and Layers next?
Jenn Lam for Woke Up Like This
You're bound to have heard of Jenn Lam, AKA
@pumpkinjenn
, who boasts over 200,000 followers on Instagram and YouTube and has been making videos for over a decade since she was in high school. The beauty vlogger and influencer drew on her
skincare and beauty product expertise
to start her own label Woke Up Like This (W.U.L.T) after
graduating from Hong Kong's Savannah College of Art and Design.
Working with high-profile brands such as Dior Beauty, Laura Mercier and Bobbi Brown taught Lam about the business side of beauty and consumer demand. That combined with her existing knowledge as an influencer – of how best to communicate with fans and beauty industry professionals – resulted in W.U.L.T.'s soaring success. The brand's Lip Dab lip gloss and promotional sets have sold out multiple times both online and in-store. Lam's jam-packed days spent brainstorming, directing branded photoshoots, and managing deliveries via social media show that hard work truly does pay off.
Want more stories like this? Sign up here. Follow STYLE on Facebook, Instagram, YouTube and Twitter .

Hong Kong influencers like Amanda Strang, Kevin Poon and Jenn Lam aren't just success stories on social media platforms Instagram and YouTube, they've also founded popular fashion labels, beauty brands and F&B concepts – here's how they did it