Viktor & Rolf's avant-garde designs are more like wearable art, and the Dutch fashion duo aren't afraid to do couture during a pandemic, either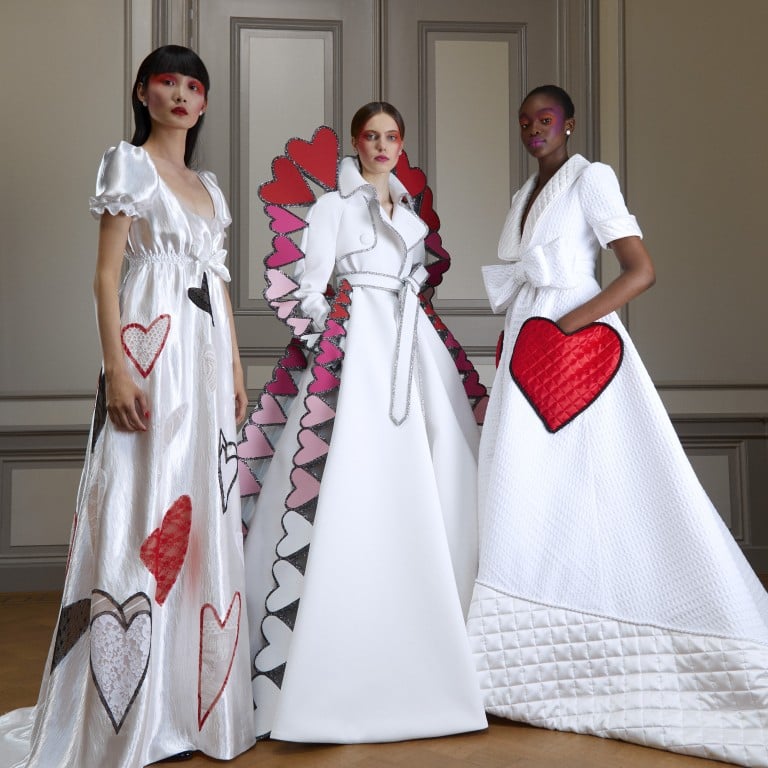 When it comes to royal wedding dresses, high profile brides usually opt for something classic: think Kate Middleton's Sarah Burton gown, Meghan Markle's Claire Waight Keller boat neck design or Grace Kelly's iconic ball gown.
But when she got married in 2004, Dutch Princess Mabel of Orange-Nassau – wife of the late Prince Friso – chose to walk down the aisle in something more unconventional. Her custom dress was decorated with 248 silk bows and had a three-dimensional, three metre train of silk including satin, georgette, tulle and ribbon. It took the designers a full 600 hours to make.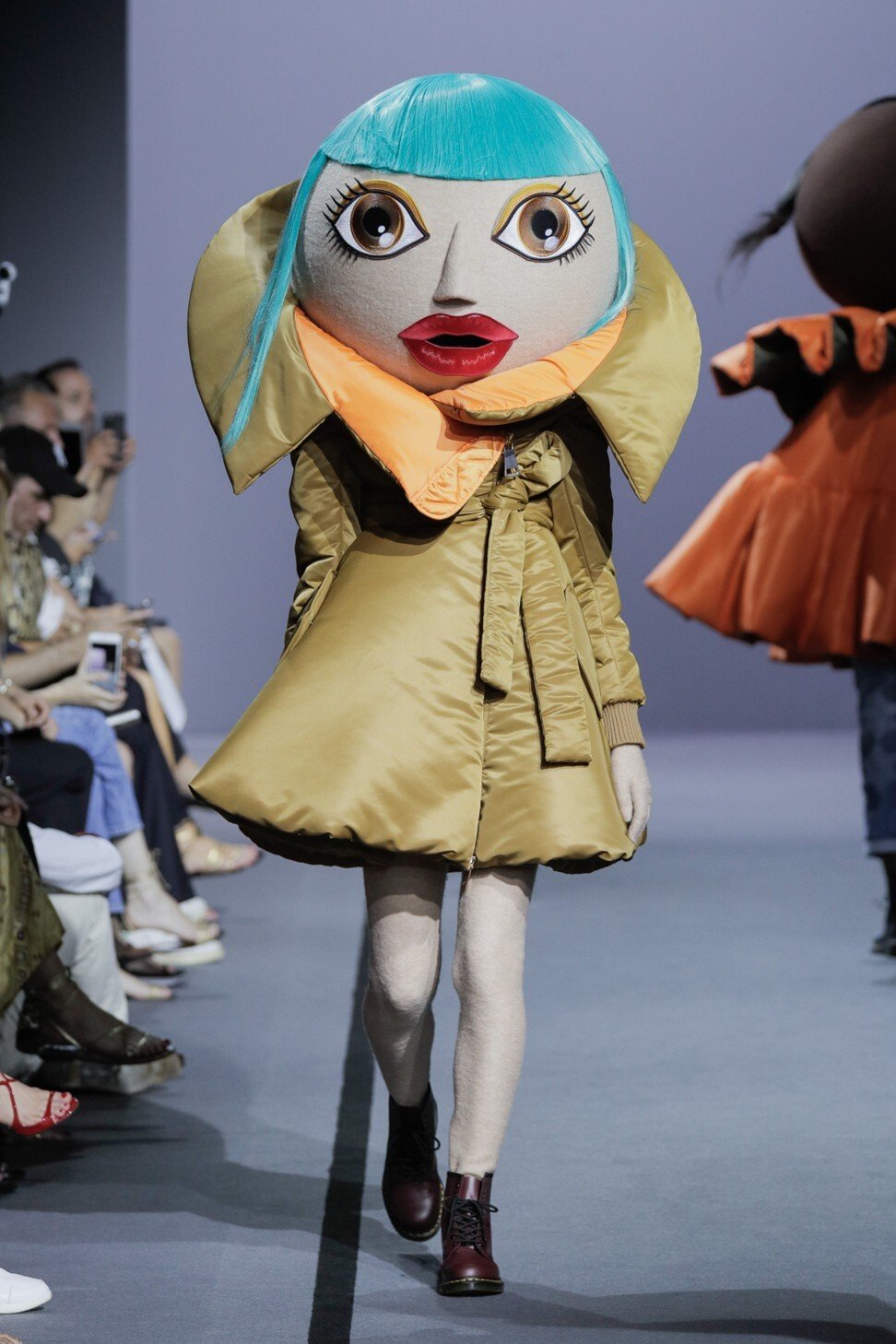 So who was behind it? The masterminds behind the offbeat wedding gown also happened to be Dutch: the couturiers Viktor Horsting and Rolf Snoeren, who founded their namesake brand, Viktor & Rolf, in 1993.
"Our designs are never one-dimensional. What we try to achieve is a certain layering, irony, humour, aggressiveness: it's a mix of emotions that makes us modern," said Horsting during our pre-couture-show meeting at Le Bristol Hotel in Paris, the city they call their "fashion home", while being based in Amsterdam.
The two are often described as artists rather than fashion designers, completing commissions for museum exhibitions and dressing a clientele comprising mainly collectors and celebrities.
With avant-garde designs not just from Viktor & Rolf but their countrywoman Iris Van Herpen too, the fashion world is fascinated by the creativity of Dutch designers, channelling their norm-breaking inspirations. It might be indigenous influences at play, considering the country is also home to world-renowned artists Rembrandt, Vermeer, Bosch, Van Gogh, Mondrian and Appel; not to mention a freewheeling, urbane and notably liberal popular culture.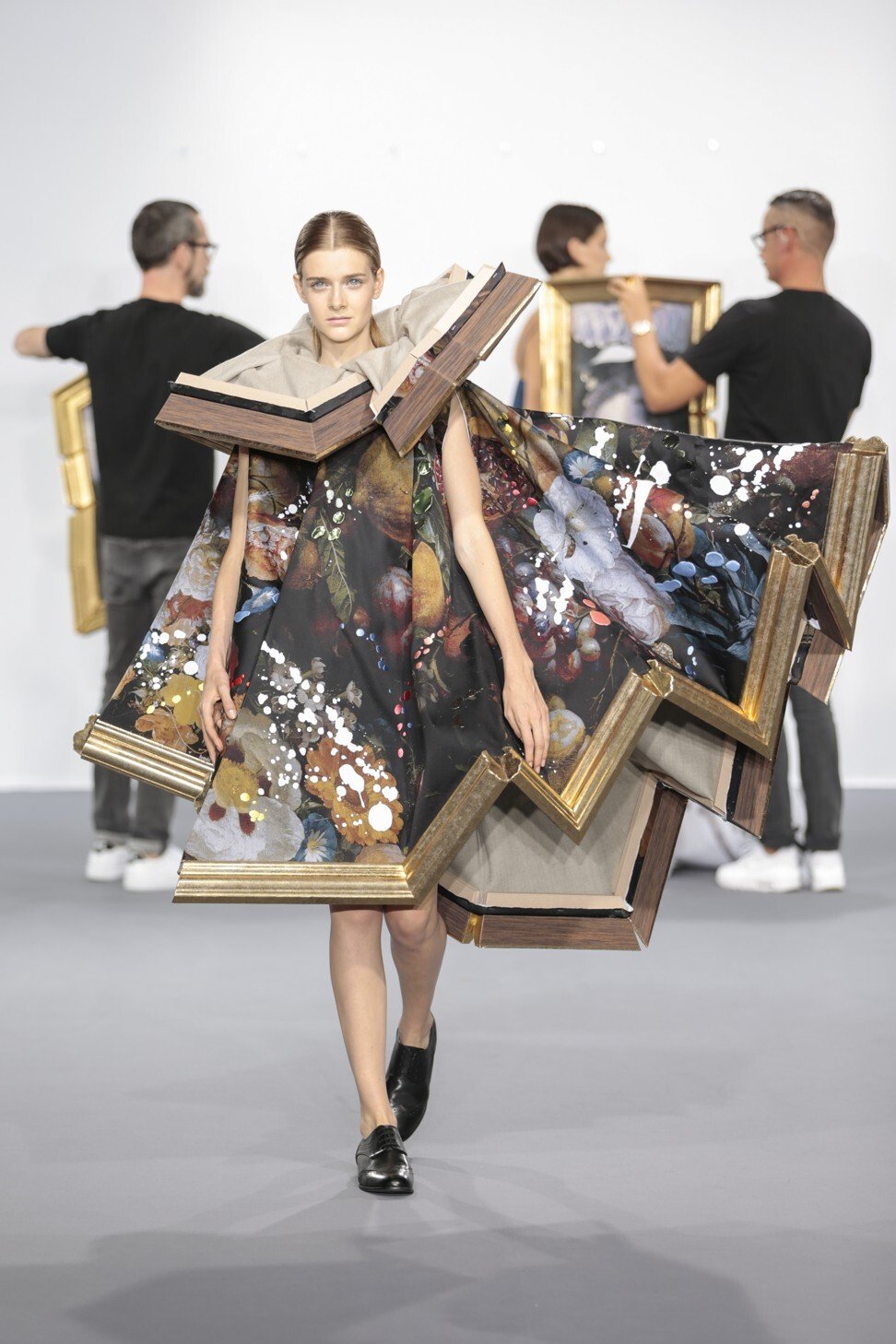 "Sometimes there's an abstraction in our works. But it's difficult to generalise because it's who we are," says Snoeren. "I don't think we perceive ourselves to be so Dutch. One thing we love about fashion is that it's such an international language," adds Horsting.
The house's imaginative approach was epitomised in their Fall 2015 Couture collection "Wearable Art". The designers deconstructed traditional clothing, tailoring and silhouettes, and transformed them into artworks fringed with picture frames.
"We've never thought about focused groups or targeted groups. It's not how we work. We always started with a creative idea. What do we want? What do we try to express? If the experience communicates well, it will be passed to the audience," explains Snoeren of their creative process. "We always think if we like it, people will like it. If we start to cater to people's needs, which we have tried before, it never works," remarks Horsting.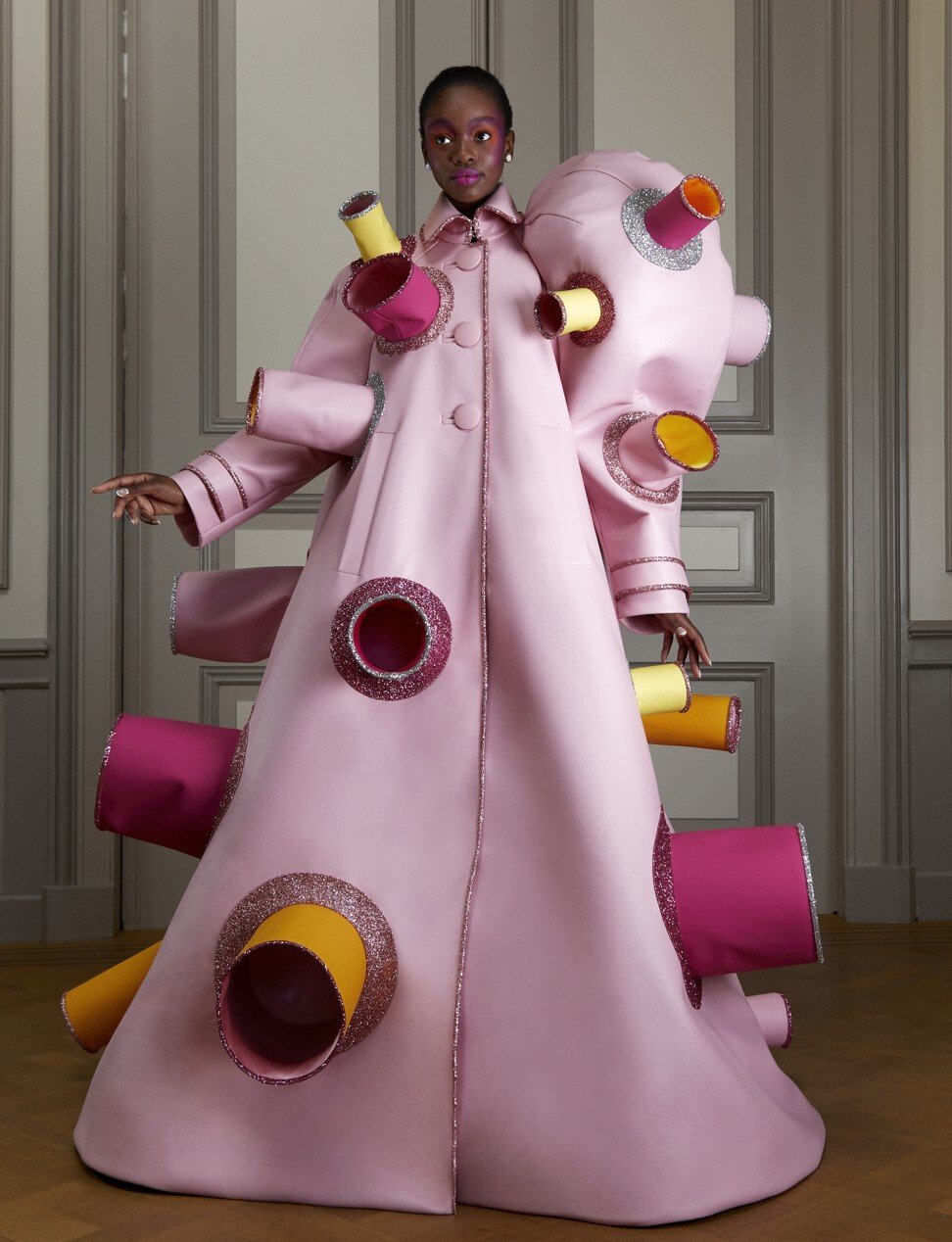 Viktor & Rolf's shows have always been a performance rather than a parade of garments, with the designers themselves often part of the show. "The experience is very important; it's a story that is been told," explains Snoeren.
They conveyed a typically provocative story in their Spring/Summer 2019 Couture collection inspired by social media, with a narrative consisting of concise say-it-like-you-mean-it phrases such as "I'm not shy, I just do not like you", "Give a damn" and "Sorry I'm late. I did not want to come".
The show, widely circulated and forwarded on social media platforms received worldwide acclaim. A dress with the words "No Photos please" ironically printed on it, received most of the spotlight on and off the runway, including when Hailee Steinfeld wore the dress while carrying a camera to the Met Gala 2019.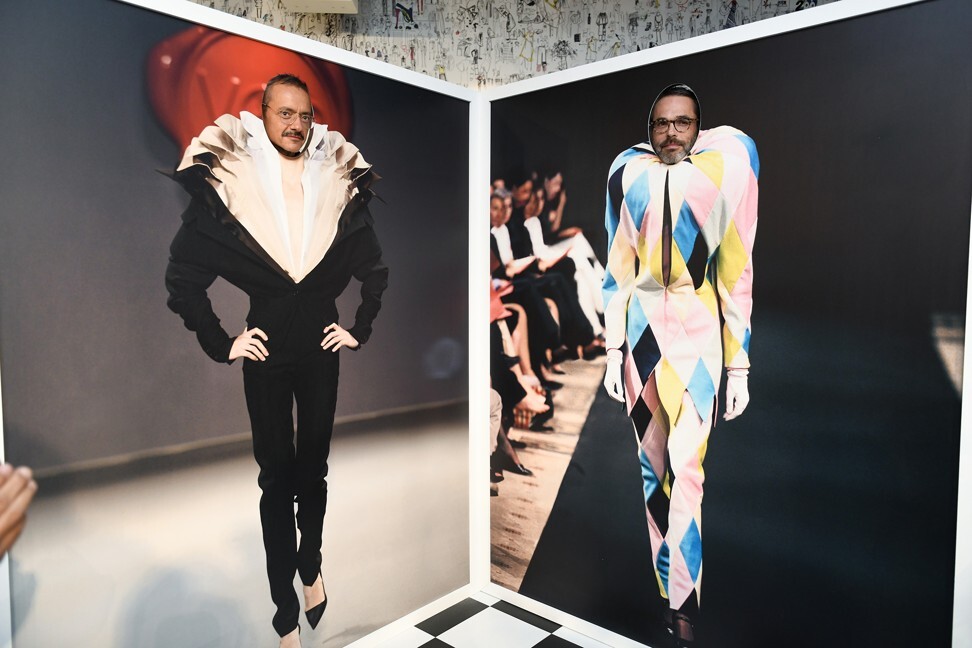 Watching Netflix's new documentary The Social Dilemma , which exposes the behavioural changes that being constantly connected with and to our mobile phones have had on humans, you understand the imperative of these appeals. At today's fashion shows, attendees see the clothes through their phones instead of their own eyes, slaves to the relentless speed of social media.
"Social media's great because our works can be seen by everyone. It does sometimes feel invasive, and impossible to escape. There's no silence any more, you really have to actively seek silence, otherwise you're constantly bombarded with information. I cannot take that," says Snoeren.
Another pillar of the duo's core beliefs lies in sustainability. For their Spring/Summer 2020 Couture collection, the designers forewent purchasing new fabrics, instead recycling and reusing materials lying around the office from past seasons.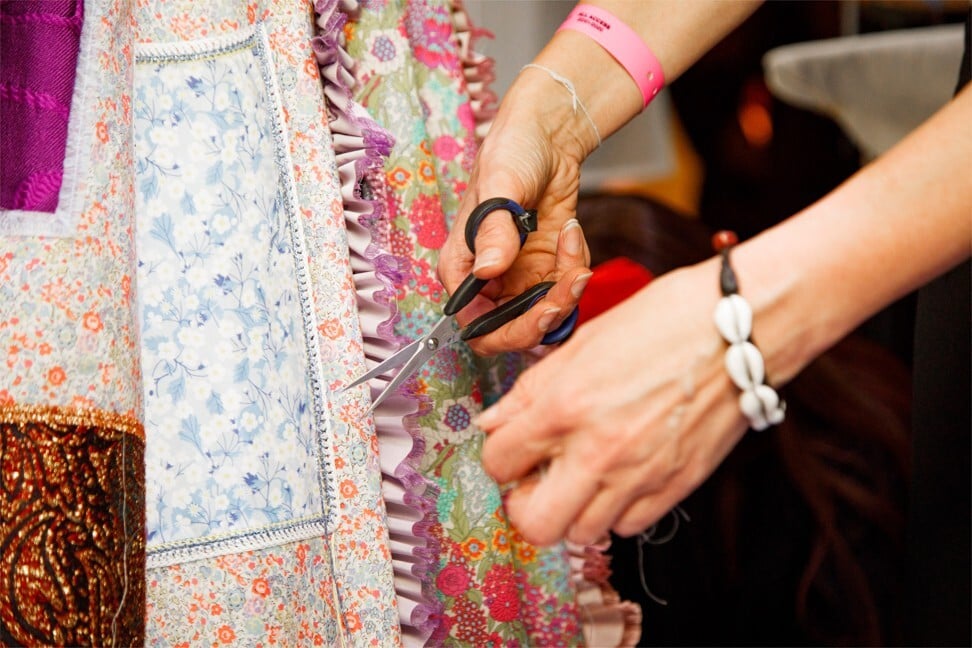 "For us, sustainability is very much about conscious design and conscious living. When you do something, it has to have a meaning, not just do something because you need to sell. For us, it's important to do more with less," notes Horsting. The brand also launched a menswear collection including lingerie and underwear, which used 100 per cent biodegradable fabrics.
"When you buy something, it means it costs something of someone else. Some things cannot be expressed in money, but in terms of sacrifice," says Snoeren.
The duo launched their newest Autumn/Winter 2020 collection entitled "Change" virtually, due to the pandemic. In a video narrated by Mika, models showcased three mini wardrobes that each represent sombre, conflicted feelings, and love, during this extraordinary time of upheaval. Each mini collection features a nightgown, a dressing gown and a coat, ranging from regal indoor pyjamas decorated with gigantic pink hearts, to an enormous pink coat embellished with tubes and glittery accents.
"Couture is a laboratory for ideas, a place for experimentation," explains Horsting. "It is really our biggest love, we feel couture still boasts more freedom for you to do what you want to do … It's really about craftsmanship and freedom. That is what makes it still relevant," concludes Snoeren.
Viktor Horsting and Rolf Snoeren
Occupation
Fashion designers – the duo embodies the spirit of their home country: open-minded, fun-loving, sometimes confrontational – but always themselves
Point of view
Couture is a laboratory for ideas, a place for experimentation
Words of inspiration
Social media's great, but it does sometimes feel invasive, and impossible to escape. There's no silence any more, you really have to actively seek silence, otherwise you're constantly bombarded with information
Want more stories like this? Sign up here. Follow STYLE on Facebook, Instagram, YouTube and Twitter .

When Princess Mabel of Orange-Nassau got married, she did it in an outlandish Viktor & Rolf dress – here Dutch co-founders Viktor Horsting and Rolf Snoerenhere talk about the scourge of social media and why their out-of-the-box designs always get noticed