Remembering Pierre Cardin, the pioneering fashion designer who started at Dior, dressed The Beatles and staged a fashion show in China just two years after the Cultural Revolution ended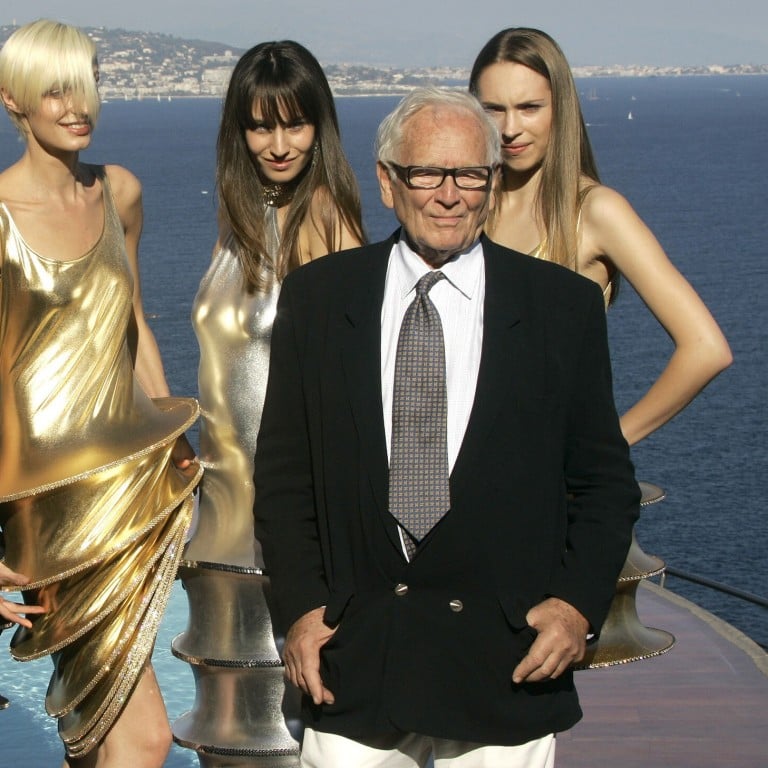 The legendary Italy-born designer Pierre Cardin, who influenced fashion in the 1960s and 70s, has died at the age of 98.
As a designer he was at the forefront of innovation, beginning with his years as head of the atelier at Christian Dior from 1946 to 1950 where he worked on the "New Look". As a tailor he was adept at maths, geometry and construction.
At one time his name was even in the frame to succeed Dior when he died in 1957, but Cardin had already established his own couture house in 1950 when he was 28, ultimately producing clothes that were the antithesis of the New Look by disregarding the female form beneath.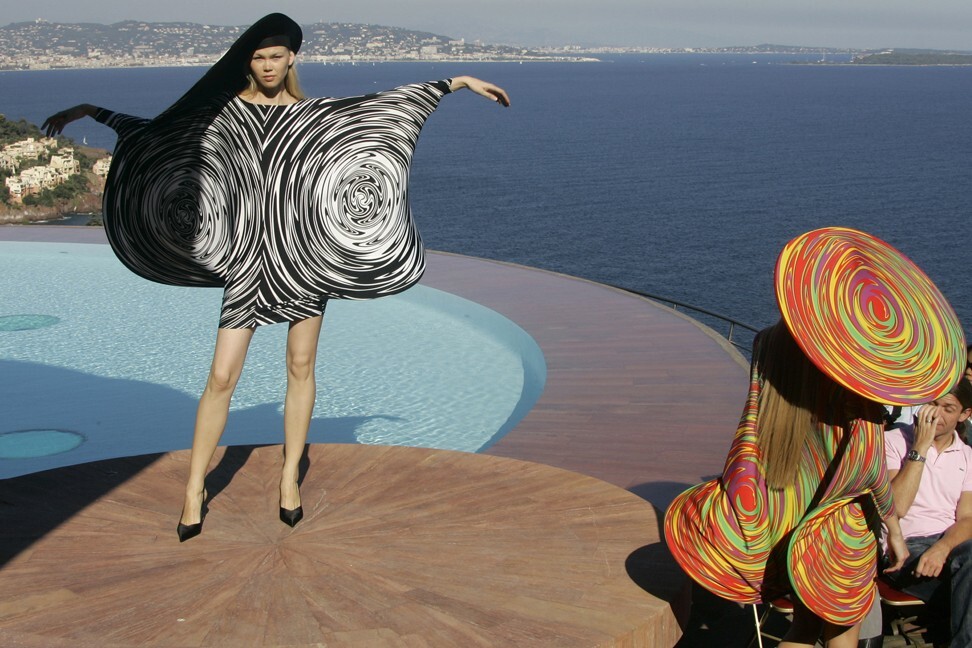 Although better known for his Space Age fashion, Cardin also stirred a revolution in menswear, challenging the post-war looks coming from London's Savile Row by creating completely new silhouettes. His first menswear show in 1960 presented a new slender cylindrical style modelled by 250 students from the Sorbonne university.
His high buttoned collarless jackets worn by the Beatles were de rigueur for fashionable men in the 1960s. Worn with polo necks, they looked relaxed yet elegant. Functionality and comfort became key ingredients, and asymmetrically zipped coats, jackets and jumpsuits appeared on the catwalk – a prelude to a utilitarian look that endures in menswear today.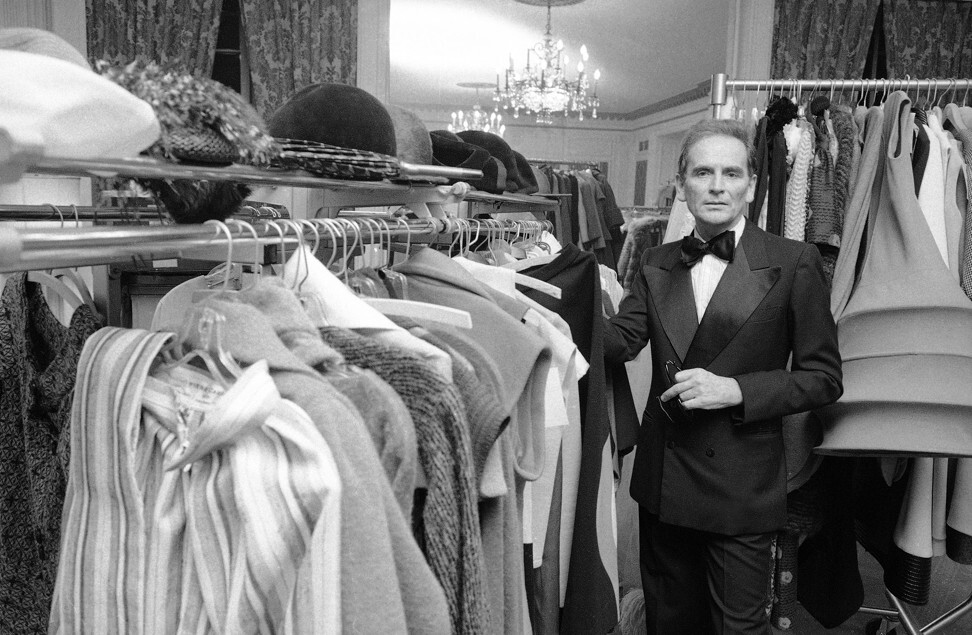 In 1978, two years after the end of the Cultural Revolution and long before modern-day designers brought their collections to Asia, Cardin became the first French haute couturier to
stage a fashion show in China
.
In a pioneering career lasting more than 70 years, this was one of the many milestones that he achieved, and how extraordinary that experience must have seemed for those guests gathered at that Beijing show. Watching Cardin's models parading batwing jumpsuits, jackets with sharp amplified shoulders and glamorous Lurex evening ensembles must have felt so alien at that time.
Cardin was a bit of a revolutionary himself: a disrupter of the fashion system, an icon of the avant-garde, a restless ambassador of design taking his shows to Russia, China and India. He was also the first to pioneer the modern-day concept of a fashion brand. He once said, "I wanted my name to become a brand and not just a label." He certainly achieved that with the Pierre Cardin name emblazoned across everything from shirt ties to furniture (furniture design was another of his accomplishments) and aircraft interiors.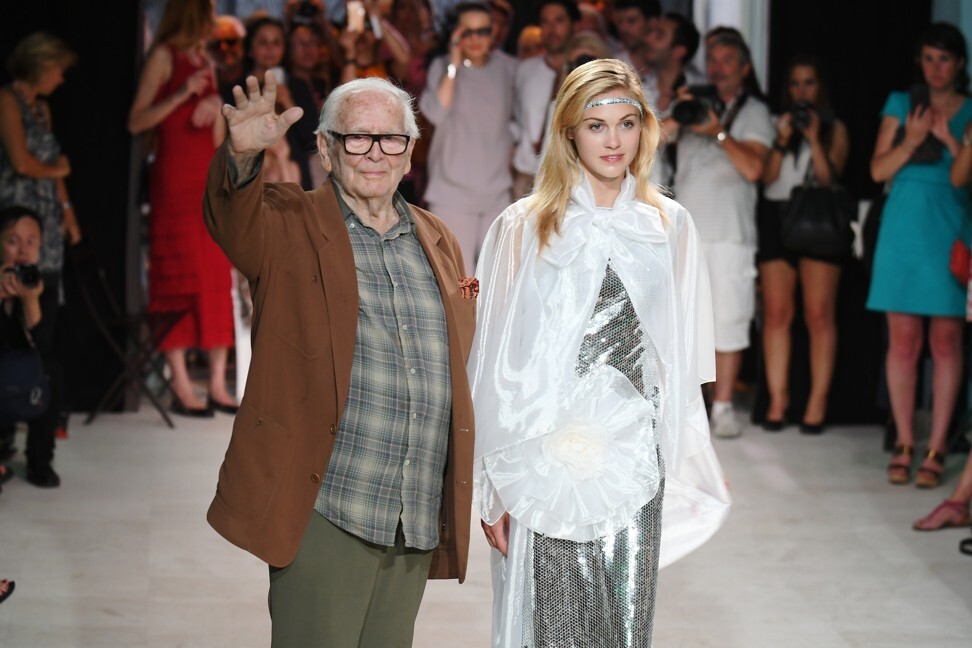 He was to return to Asia many times, presenting fashion shows in Beijing, Tianjin – even in the Gobi Desert. He marked the 40th anniversary of that 1978 debut with another presentation on the Great Wall in 2018. The travelling couturier had a love affair with Asia dating back to the 1950s when he took one of his early collections to Japan and returned with the doll-like Hiroko Matsumoto, who became his model (the first Asian in Paris) and muse. His distinctive clean, minimal look, with architectural silhouettes based on geometry (and sometimes kinetic) perfectly suited her Asian physique.
The geometry of his designs, the bright colour-blocking, the miniskirts and the bubble coats and dresses were inspired by the 1960s Space Race, notably Apollo 11's landing on the moon in July 1969, and the growing popularity of science fiction. "The cosmos, science, satellites and the universe inspire me," he said in his book Pierre Cardin: Fifty Years of Fashion and Design. "My point of reference lies in these spheres: who can this other person be who differs from all other people."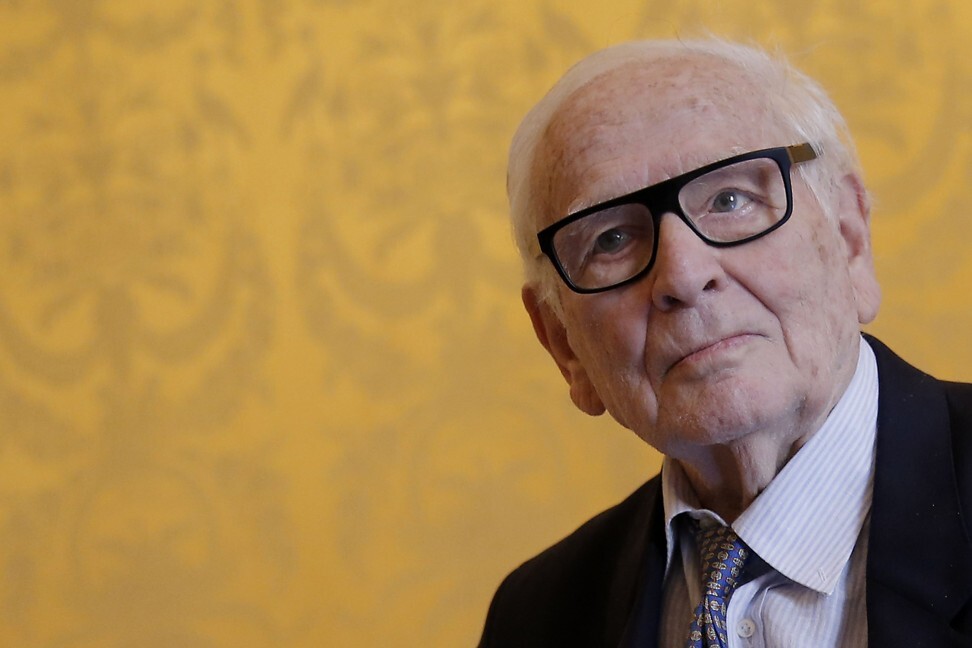 Such was his fascination with space that he visited Nasa in 1969 and was allowed to try on the original spacesuit Buzz Aldrin wore on the moon – the only civilian to be so honoured. The following year he designed spacesuits for Nasa, while his own futuristic collections featured silver leather outfits with geodesic bonnets, catsuits with metallic leather miniskirts and circular domed glasses. In the 1970s his Mod Chic look might have seemed far-out, but much of it has stood the test of time. His avant-garde ideas even filtered into sci-fi films of the era.
Cardin was excited by technology, whether it was embroidering lights into dresses in 1968, long before Hussein Chalayan and other designers tried illuminating clothes on the catwalk, or creating a new tech material called Cardine, which could be heat-treated to produce embossed designs like the "egg carton" dress in his landmark 1968 Cosmocorps collection.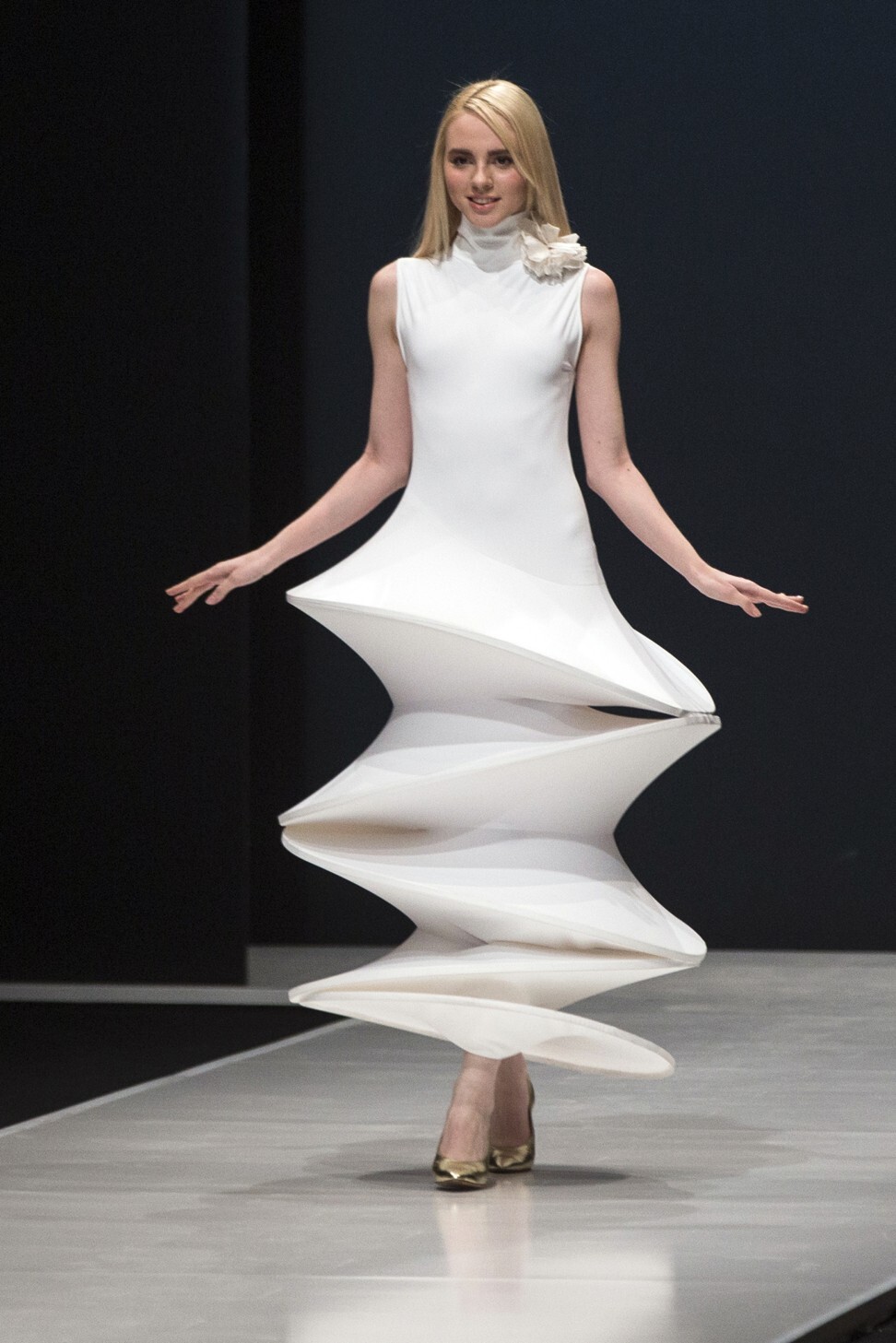 However, it is not just the hard-edged minimalist collections for which Cardin will be remembered. He was the first disrupter of the system by democratising fashion and launching ready-to-wear and licensing (which arguably went too far with over 850 licenses) to make fashion more accessible. Licensing the mass production of womenswear got him temporarily expelled from the Chambre Syndicale de la Couture in 1959.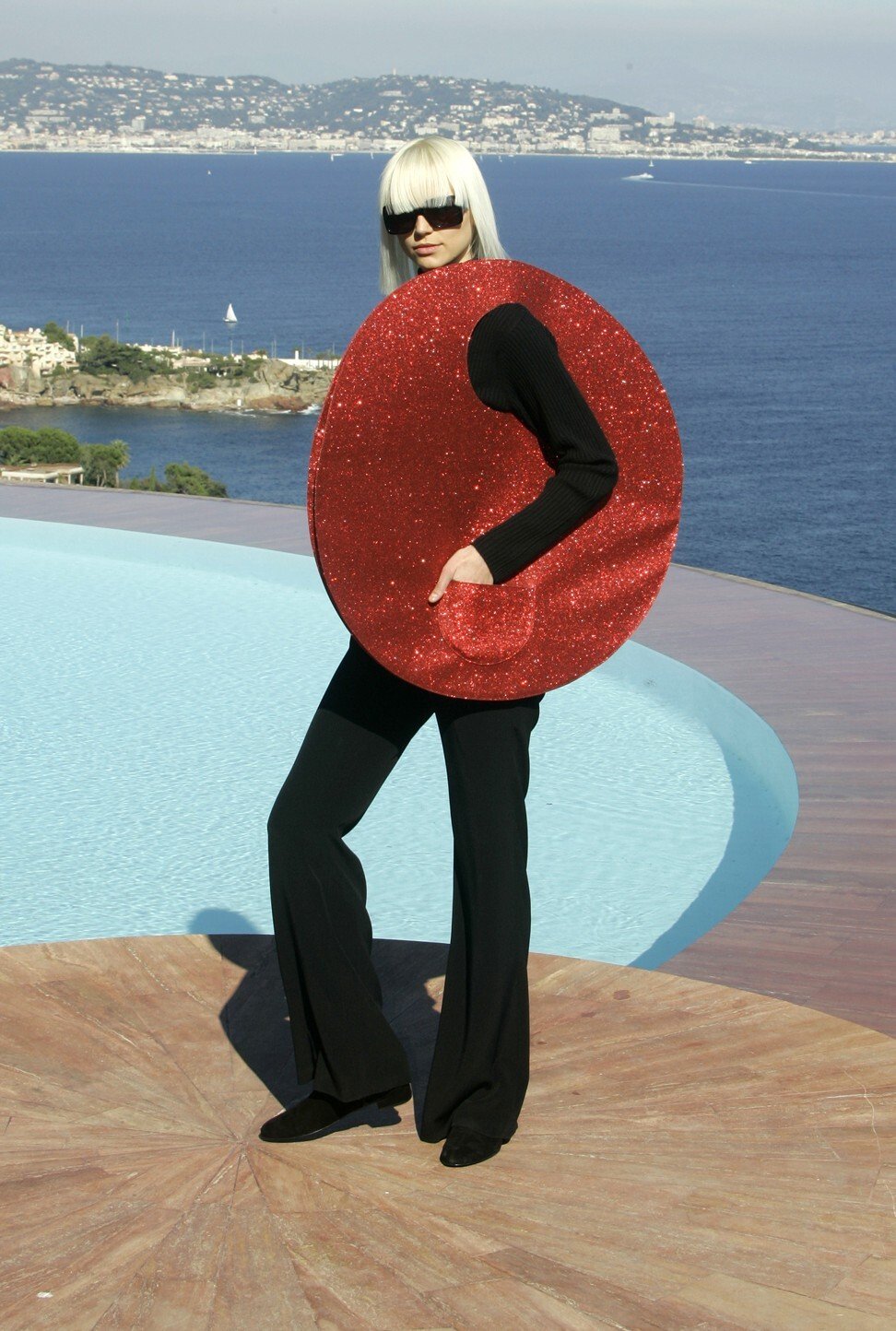 Although merchandising and licensing his name may have overshadowed his influence as a fashion designer in his latter years, he was nevertheless extraordinarily inventive, energetic and the first to understand the potential of turning fashion into a business empire.
After his death was announced, his official Instagram account posted one of his quotes, which summed up his philosophy and his success perfectly: "I have always worked in my own style, which is different from all others. It was always my intention to be different, because that is the only way to last."
Want more stories like this? Sign up here. Follow STYLE on Facebook, Instagram, YouTube and Twitter .

Cardin was a savvy businessman who brought ready-to-wear to the masses, made Asia his muse, and was so obsessed with the Space Age, he tried on Buzz Aldrin's original spacesuit on a visit to Nasa