Kim Kardashian and Paris Hilton are spurring retro 2000s glam with Skims and Louis Vuitton Monogram Miroir Alma bags – get on trend with Versace and Gucci's takes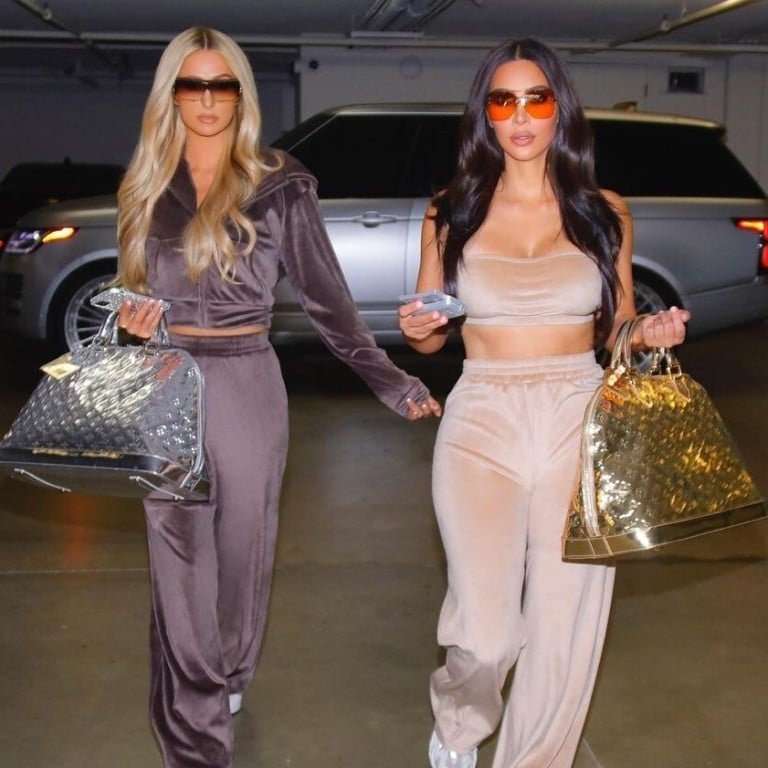 Will the early 2000s be the latest retro fashion craze?
Kim Kardashian and Paris Hilton
, influencers before the term even existed, recently teamed up again for Kardashian's launch of a velour tracksuit for her brand Skims, paired of course with metallic Louis Vuitton Monogram Miroir Alma bags. On the Skims Velour campaign behind-the-scenes IGTV video, Kardashian shared that the bags were what she got for them both for Christmas. The bags soon came to represent their 2000s style, as the duo took them regularly on their travels to Australia and Ibiza, switching colours back and forth for matching looks.
Hinting at the comeback of fashion trends from that era, here STYLE presents decorative and flashy bags that will add pop to any outfit, from comfortable sporty velour tracksuits to holiday glad rags.
Rosantica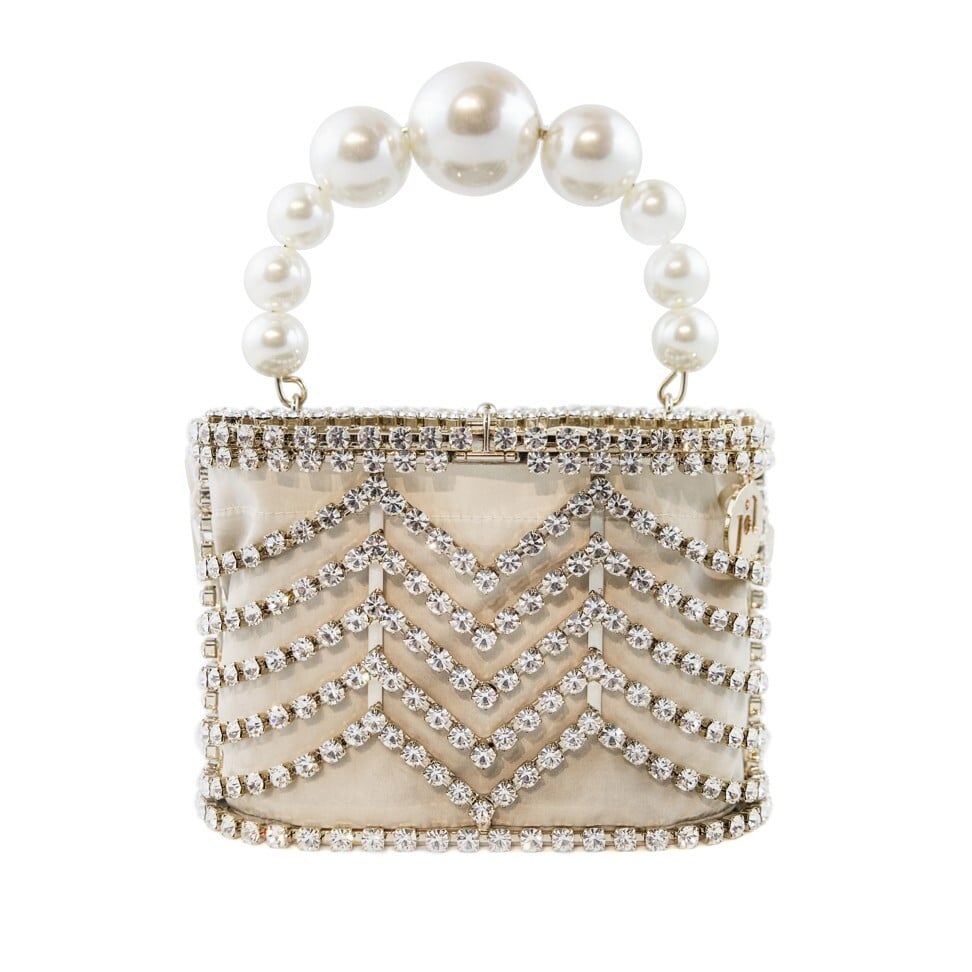 A one-of-a-kind statement piece, the Holli Chevron flaunts Italian jewellery craftsmanship and romantic charm with crystal arrangements and a faux pearl handle. Price upon request.
Gucci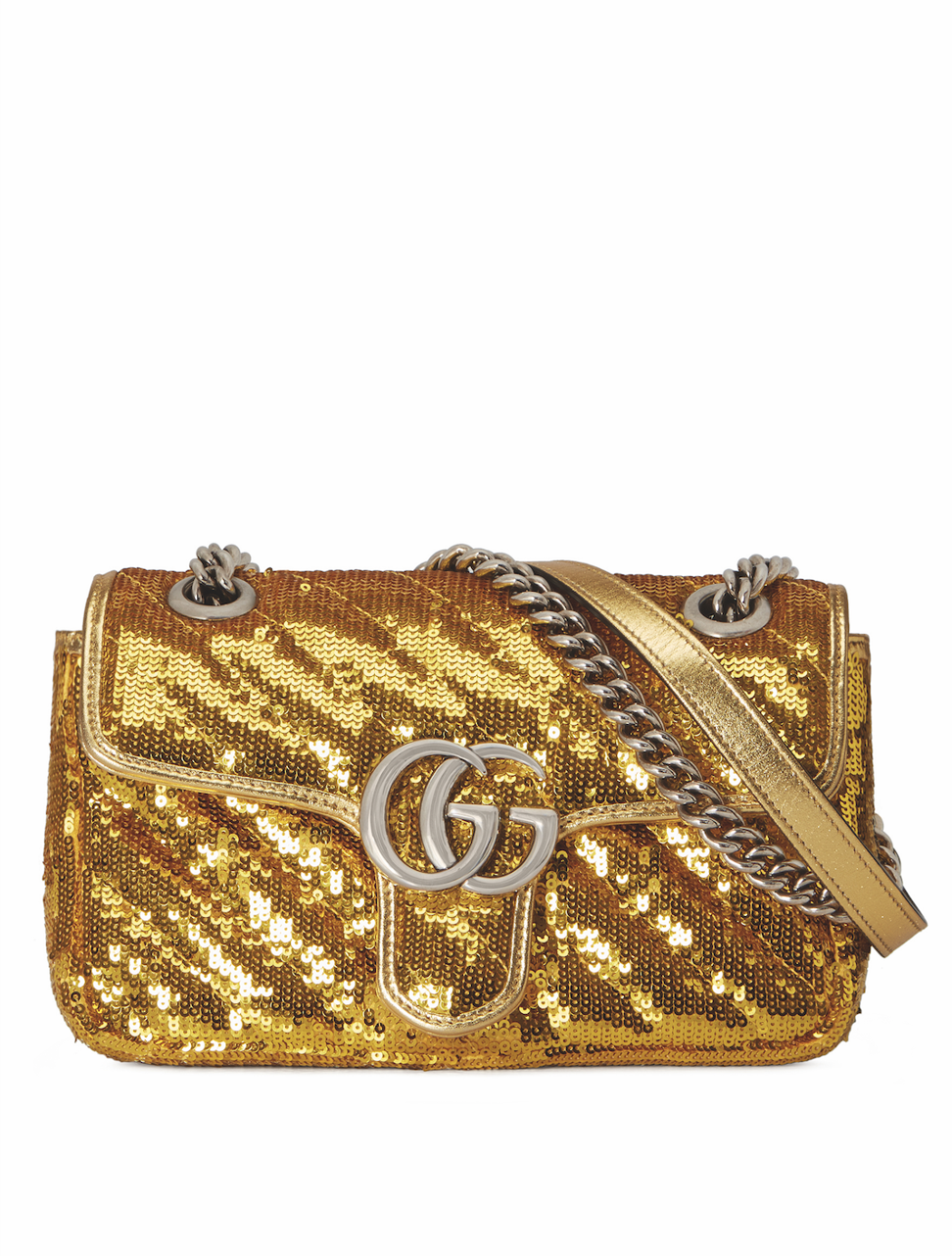 The GG Marmont sliding chain shoulder bag has a molten feel with dazzling gold sequins embroidered on a quilted silk base. The silver-toned Double G hardware coupled with the dual-tone chain exudes an effortlessly cool vibe, HK$19,000 (US$2,450).
Versace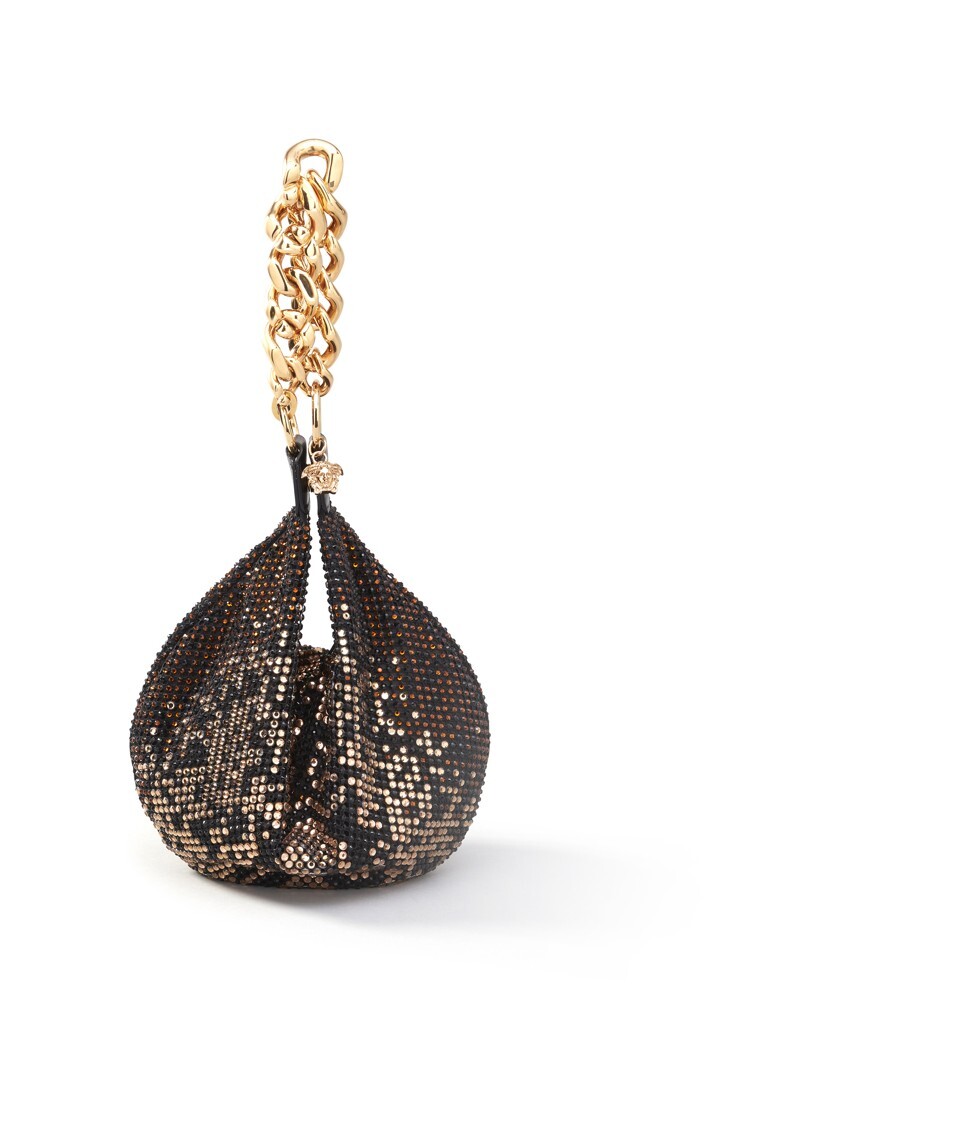 A gorgeous finale to your outfit, this Versace piece is perfect for end-of-the-year party outings, finished with crystal piping and a chunky gold chain handle, HK$11,300.
Fendi
In charming colours of pink and gold, the iconic Peekaboo ISeeU bag showcases pink leather fringes, with a gold-laminated base and gold-coloured nappa leather lining – glamorous inside and out, HK$23,800.
Dolce & Gabbana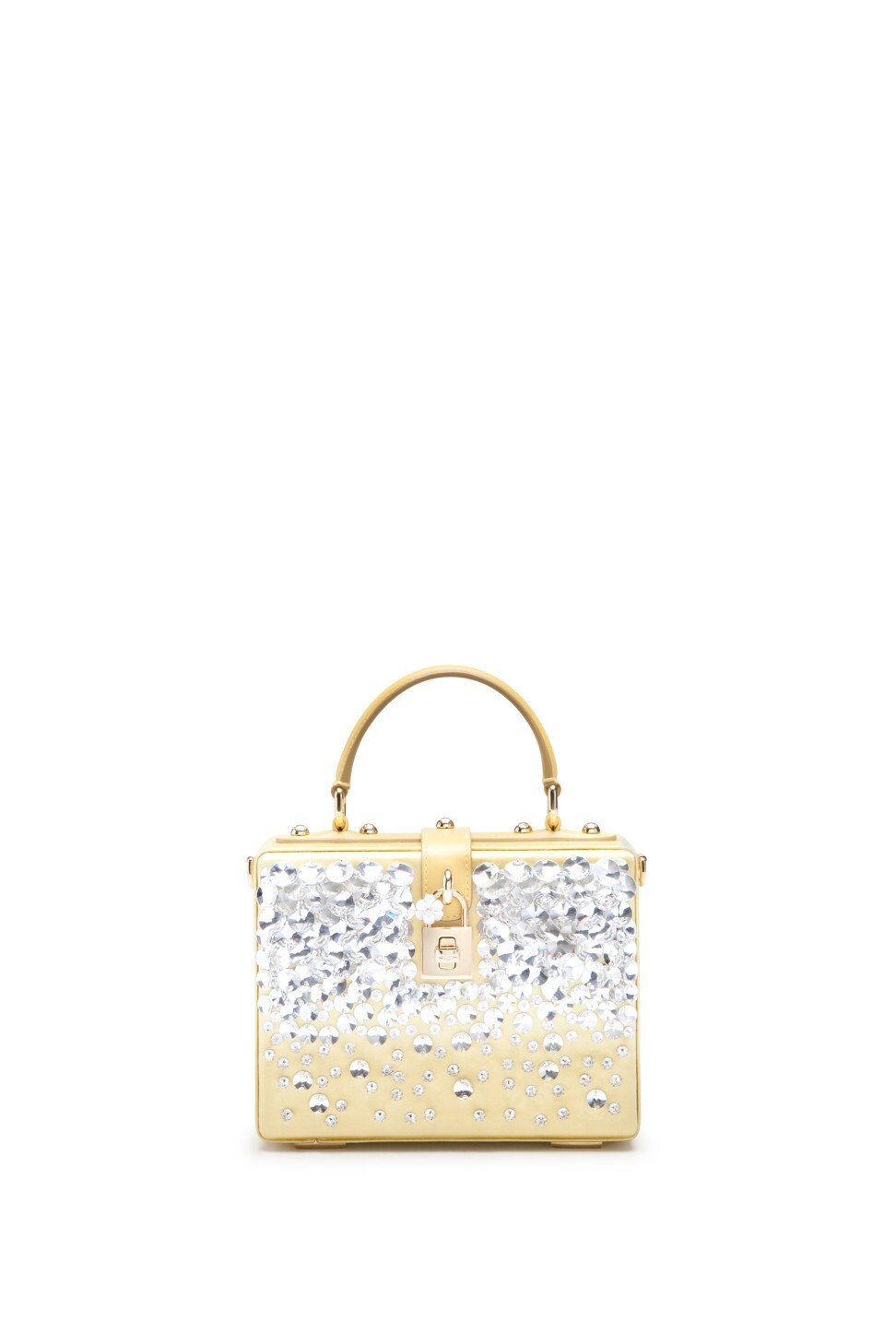 Part of the brand's first 2021 cruise collection, the Dolce box returns with eye-catching details in gold and shiny embellishments topped with a flower charm on the padlock, HK$27,900.
Want more stories like this? Sign up here. Follow STYLE on Facebook, Instagram, YouTube and Twitter .

Kick off the new year with a throwback to post-millennium style: think luxury handbags by Dolce & Gabbana, Fendi and Rosantica that sparkle with sequins, crystals and pearls – perfect for Instagram