When will China's art market become the biggest in the world again? As Art Basel Hong Kong 2021 kicks off, only the US is worth more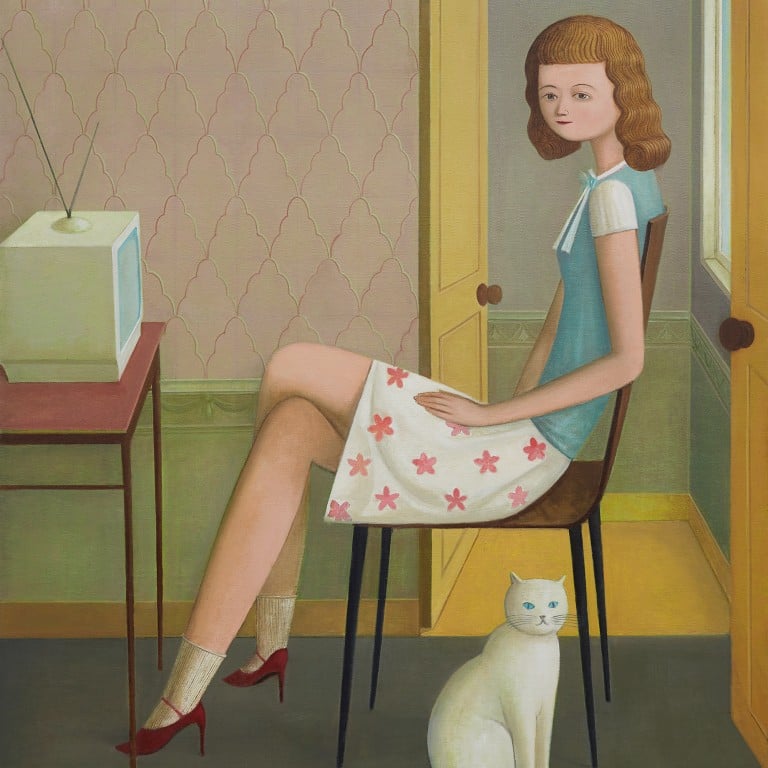 In 2000, the Chinese art market totalled less than one per cent of the global market. A decade later, with Yue Minjun's brightly coloured and grotesquely smiling self-portraits familiar to art lovers across the planet, China had dominated the world: the country jumped from ninth place to first place in 2010, according to the 2010 art market annual report by Artprice.
Another decade on, and it is the United States with the highest share at 42 per cent, with China and the United Kingdom counting for 20 per cent of the market each, according to the 2021 annual "Global Art Market Report" sponsored by Art Basel and UBS.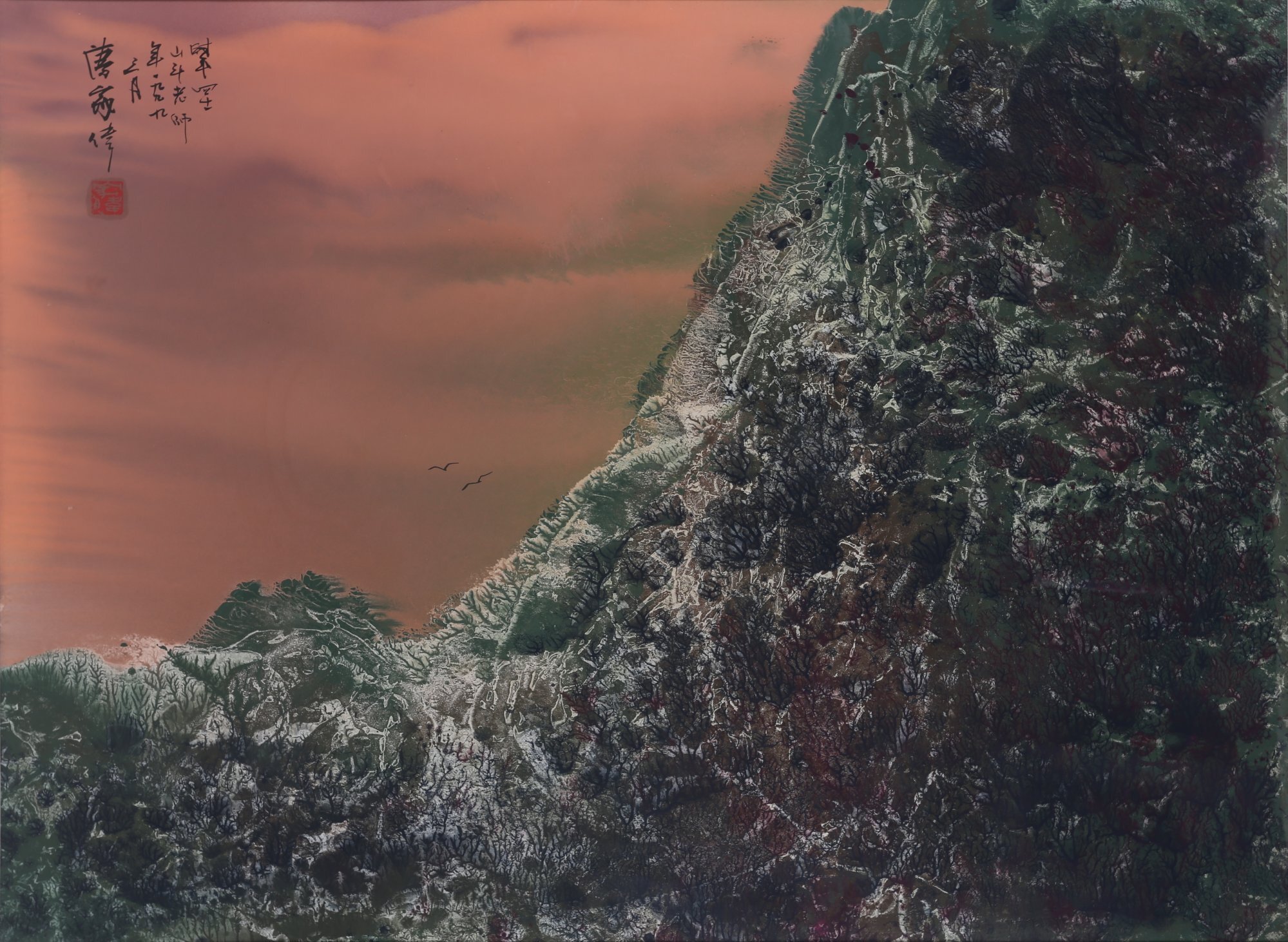 While sales of fine art and antiques globally dropped by 22 per cent to an estimated US$50.1 billion last year, compared to 2019, China weathered the impact of the Covid-19 pandemic better: the US lost 24 per cent of sales, the UK dropped by 22 per cent, and China only fell by 12 per cent, achieving an estimated US$10 billion in sales overall. In auction sales, China surpassed the US due to impressive results from Hong Kong's modern and contemporary auctions held at the end of December.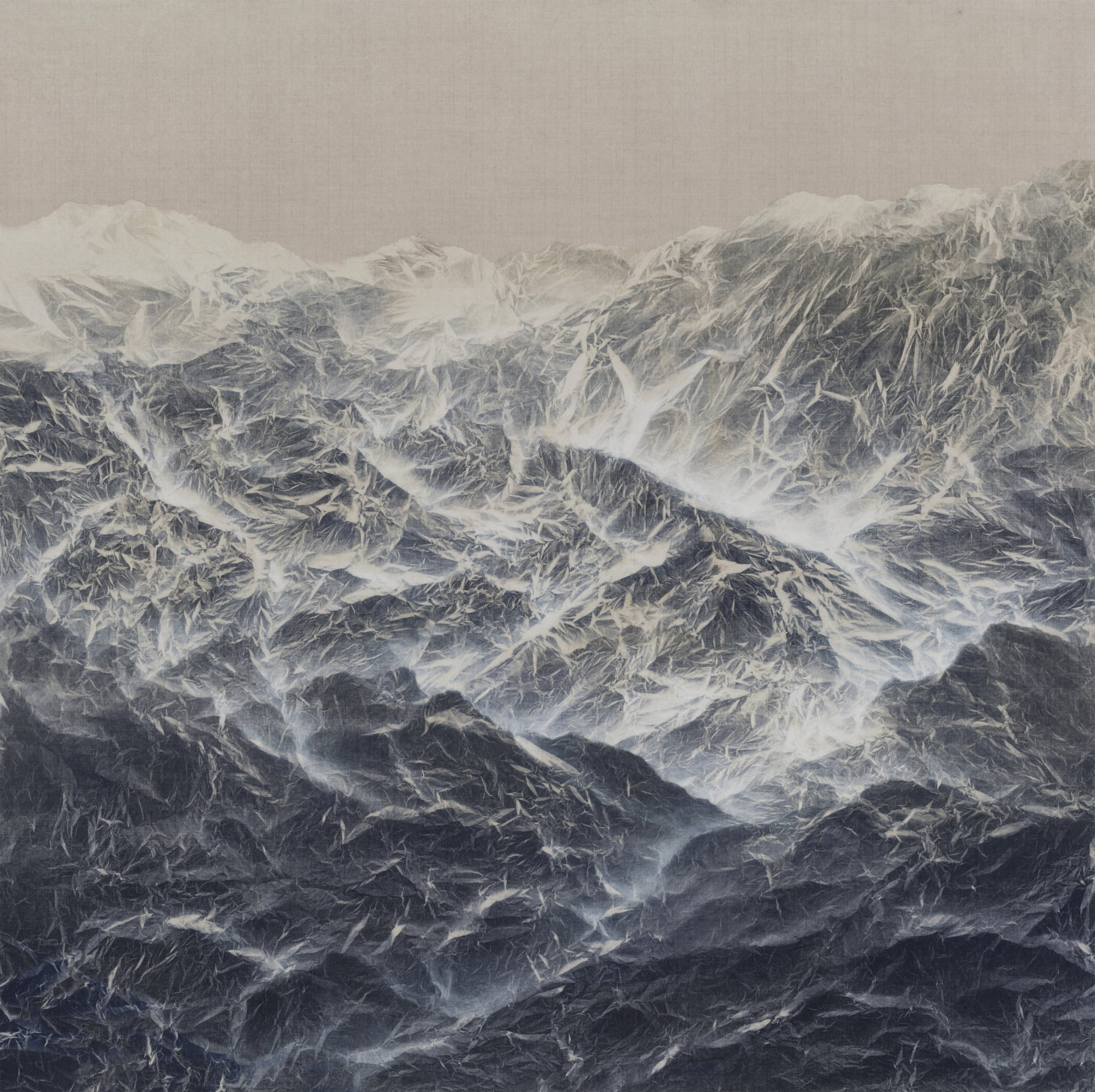 While these numbers paint a picture of the Chinese art market's relationship with the rest of the world in economic terms, Chinese artists and gallery owners are coming to terms with their own position in the world of art, past and present, in this year's Art Basel Hong Kong. A range of galleries are hosting noteworthy exhibitions that explore the nuanced relationship between East and West, and reflect on the development of contemporary Chinese art's own art history.
Central-based Pace Gallery will be presenting a spectrum of artists born in China in the 1950s and 1960s, including Li Songsong, Song Dong, Hong Hao, Zhang Xiaogang and Liu Jianhua. Their work showcases innovative approaches to a variety of media, including painting, sculpture and wall installations.
"Pace represents more artists from China than any other major international gallery because we have long understood the importance of these artists," says Lin Leng, president and partner of Pace in Beijing, Hong Kong and Seoul. "Their work deserves a world stage and we feel it's our honour and responsibility to provide this global platform both through our galleries and the other channels we have to reach a vast audience." 
Adrian Cheng, founder of K11 Art Foundation, which will be hosting film screenings for Art Basel Hong Kong, is also dedicated to promoting Chinese contemporary art. He is launching the book Chinese Art: The Impossible Collection with French businessman and Chinese art collector John Dodelande this month.
"My vision is to foster the development of Chinese contemporary art – the same reason for the founding of the K11 Art Foundation," he says. "I would like to create and orchestrate impactful cross-cultural exchange between East and West, to benefit global contemporary art discourse and inspire our next generation with creativity and innovation."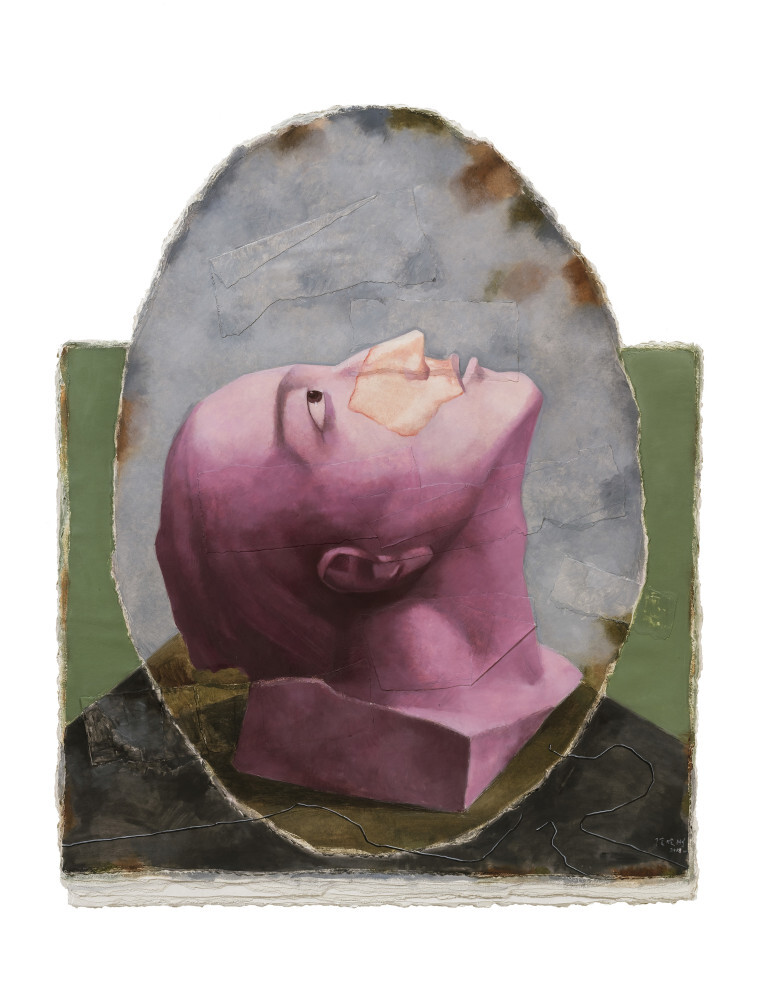 Galleria Continua, which has galleries in Beijing, Italy, France, Brazil and Cuba, will present a dialogue between the works of two masters of contemporary art: Shanghai-born Chen Zhen (1955-2003) and London-based Antony Gormley. Works on paper by Chen Zhen will be displayed next to Key, one of Gormley's latest works, raising questions about space, observation and Western and Eastern approaches to the world that both artists have grappled with through their works.
Hong Kong-grown Galerie du Monde will present six abstract artists in an exploration of the artistic dialogue between Euro-American abstraction, and East Asian art and philosophy in the post-war era of cross-cultural exchange.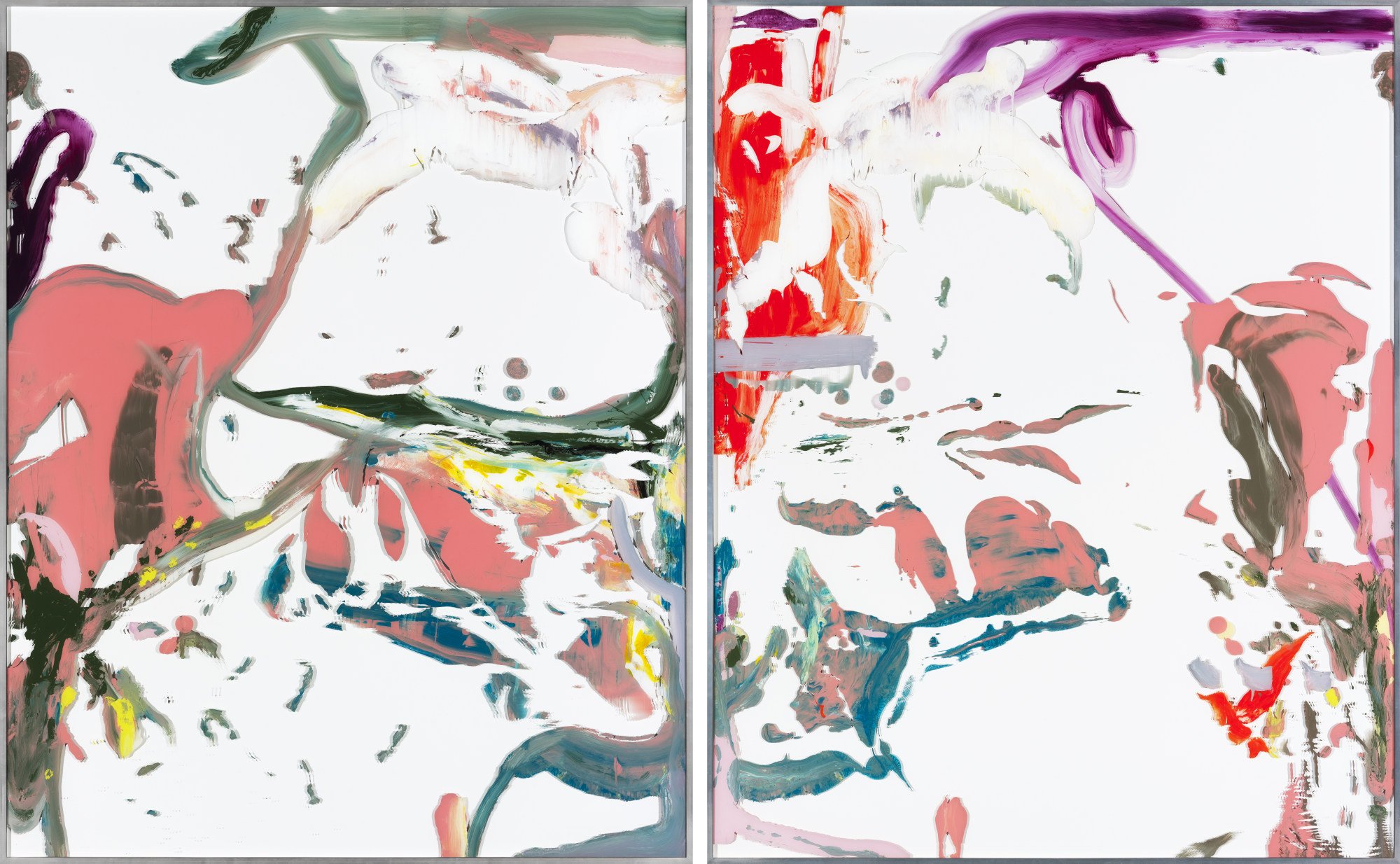 The exhibition includes the pioneering ink artist from Taiwan's Fifth Moon Group, Fong Chung-Ray, lyrical abstract painters Juan Uslé from Spain and Wang Gongyi from China, conceptual artists Michael Müller from Germany and Stella Zhang from China, as well as Taiwanese multimedia artist Wu Chi-tsung.
Taipei- and Beijing-based Tina Keng Gallery shows works by Wuhan-born Su Xiaobai, whose education in the West gave him a renewed perspective on traditional Chinese mediums, and Taipei-born Su Meng Hung, who transforms traditional Chinese imagery – particularly that of late Qing dynasty painters – into a visual vocabulary of grandiose icons and sensuous symbols.
The Hive Centre for Contemporary Art (Beijing, Shenzhen) will showcase 10 artists of diverse backgrounds and ages focused on different approaches to painting.
Want more stories like this? Sign up here. Follow STYLE on  Facebook,  Instagram,  YouTube and  Twitter.

In 2000, China accounted for less than one per cent of the global art market – now it makes up a full one-fifth, according to the Global Art Market Report
Hong Kong's Pace Gallery and Galerie du Monde are helping create a dialogue between Eastern and Western styles and sensibilities – and artists and buyers