Samsung heir Lee Boo-jin: the Hotel Shilla CEO finalised a dramatic divorce in 2020, but she's also a style icon with a big heart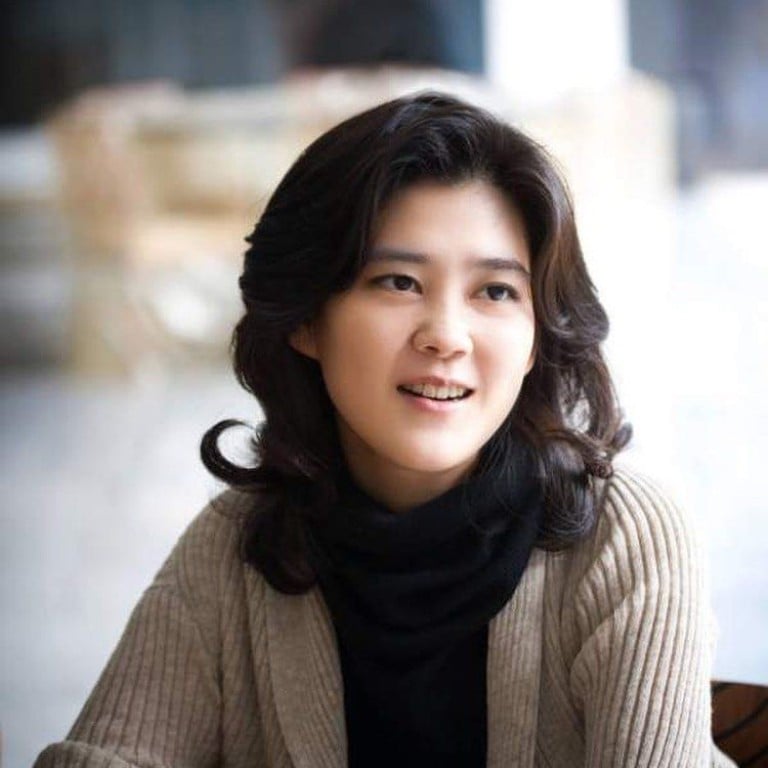 Getting featured in any big annual list by the likes of
Forbes
and
Fortune
is an achievement enough in itself – but what does it take to keep appearing year after year? One woman was chosen for
Fortune
's "Most Powerful Women of Asia-Pacific" list in 2015, and both
Forbes'
"Korea's 50 Richest" rank in 2020 and its "Billionaires" list in 2021 – you might have guessed who we're talking about; Lee Boo-jin,
the eldest female Samsung heir
.
Yes, we all know just how influential the tech giant is, but there are many more things we should know about 50-year-old Lee – here are just five of them.
Her original name was Lee Yoo-jin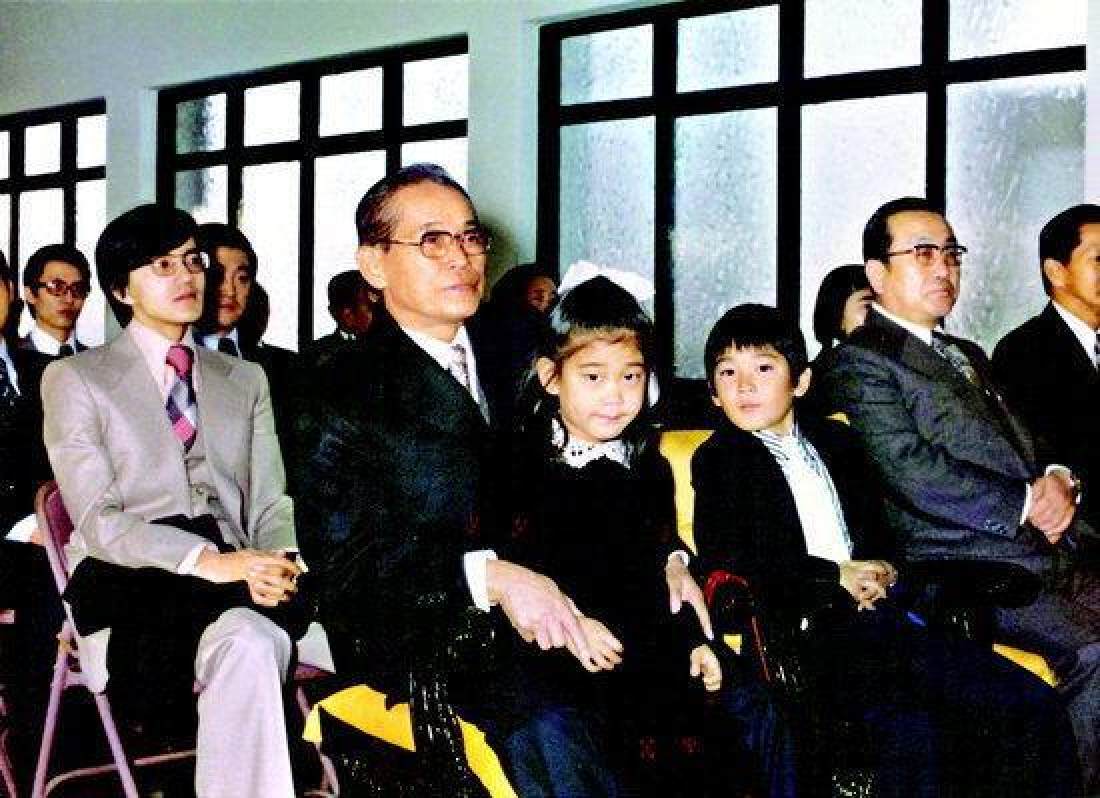 It's not unusual for Korean public figures to
change their names
so that they have better pronunciations or meanings. According to
The Korea Herald,
725,000 Koreans legally changed their names between 2002 and 2012. Of course, there are stage names too. But Lee's case is unique considering that she changed her name at the age of three.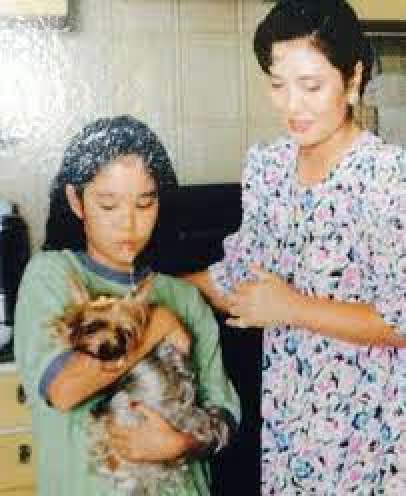 According to Chosun newspaper, Lee had a weak body and was affected by various health issues when she was a child. Her cousin Jay-hyun – chairman of CJ Group – suffers from Charcot-Marie-Tooth disease (CMT), and since the disorder can run in families, the publication speculated as to whether Lee suffers from it too.
The Korean public widely believes that Lee's parents decided to change her name from Lee Yoo-jin to Lee Boo-jin for better luck and a healthier body. The pronunciation of Boo is stronger than Yoo, and the character for Boo means rich. Chosun reported that she appeared to become healthier after changing her name.
She studied French and majored in children's studies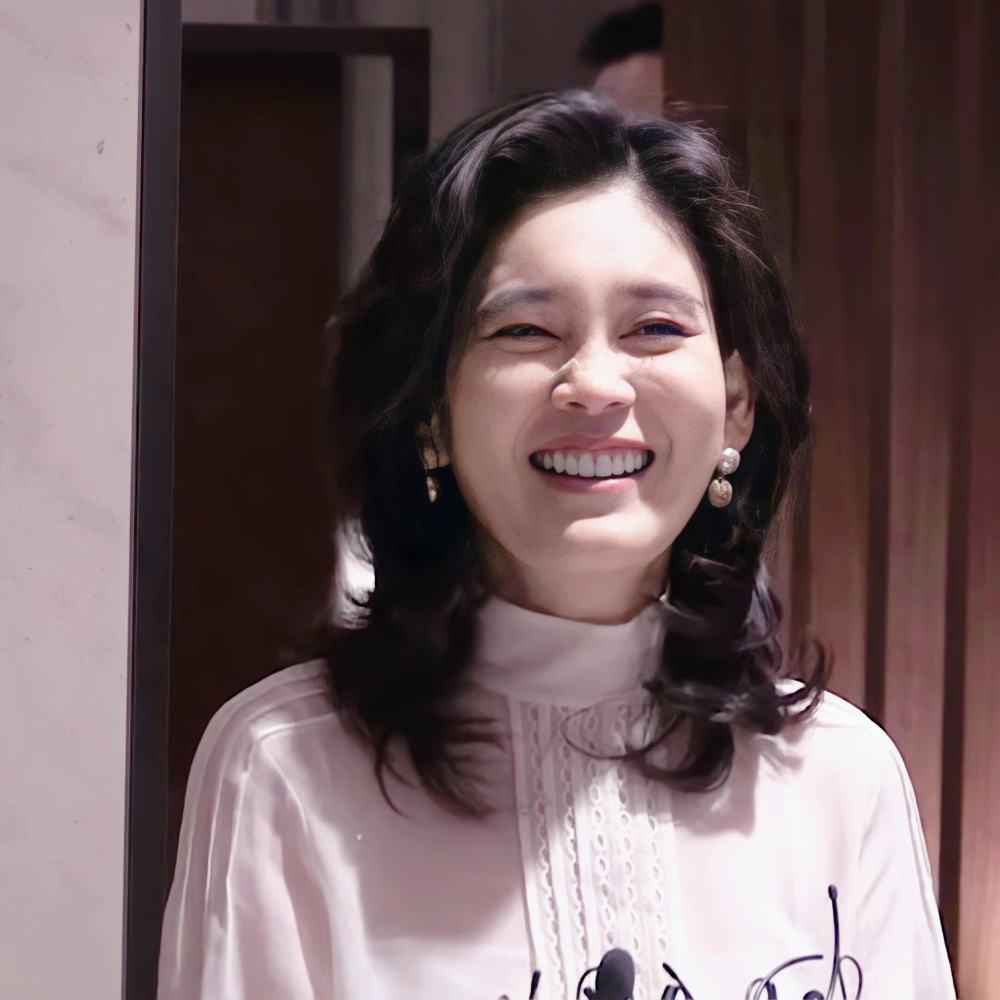 In Korea, studying abroad is an indicator of status and wealth, so many
chaebol
scions attend university outside the country. Lee's brother Jae-yong studied at Keio University in Tokyo for his master's degree, while her sister Seo-hyun obtained her bachelor's degree at Parsons School of Design in New York. However, unlike her siblings, Lee decided to stay in Korea and attend
Yonsei University, preferred by K-drama stars
for her bachelor's degree, majoring in children's studies.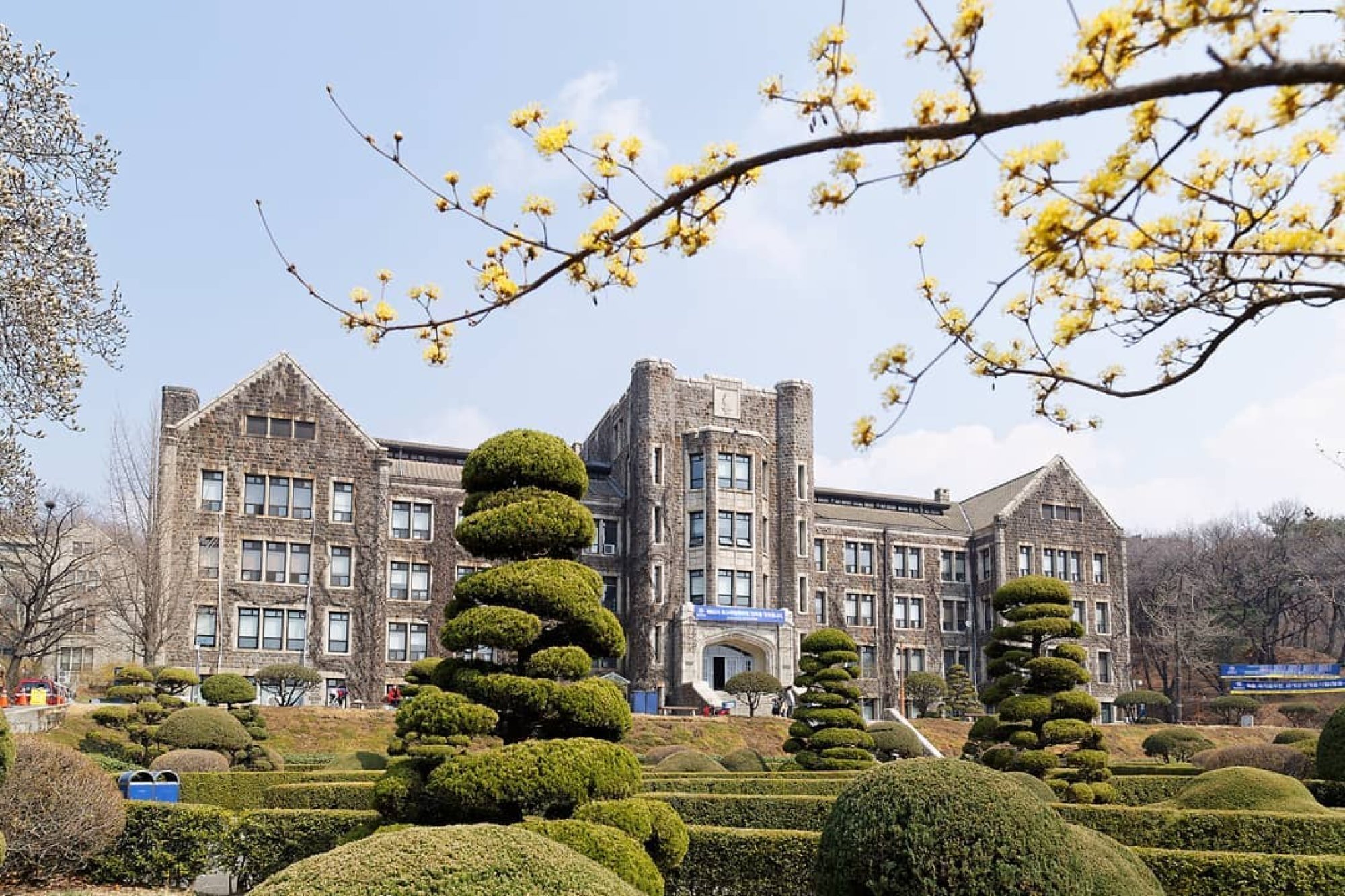 Her choice of a local university is even more surprising considering that she studied French back in high school – at Daewon Foreign Language High School, no less, which is one of the best language schools in South Korea.
As the CEO of Hotel Shilla, her language skills must come in useful; Chosun Biz reports that she speaks perfect English and Japanese too.
She had a sensational marriage
Lee's marriage with her ex-husband Lim Woo-jae legally came to an end in 2020, after over five years of battling it out in courts. But there was plenty of drama even before the divorce proceedings. In fact, it's not even clear how they started dating – but both possibilities sound like
a plotline straight out of a K-drama
about
chaebols
.
Lim began working at Samsung C&T Corporation in 1995, four years before the couple got married. When news of their marriage first broke, Samsung officially announced that they met when Lim took part in a company-organised volunteering activity. Chosun Biz reported that Lee's parents, Samsung CEO Lee Kun-hee, and Hong Ra-hee, wouldn't acknowledge their marriage; Lee even went on a hunger strike to persuade them.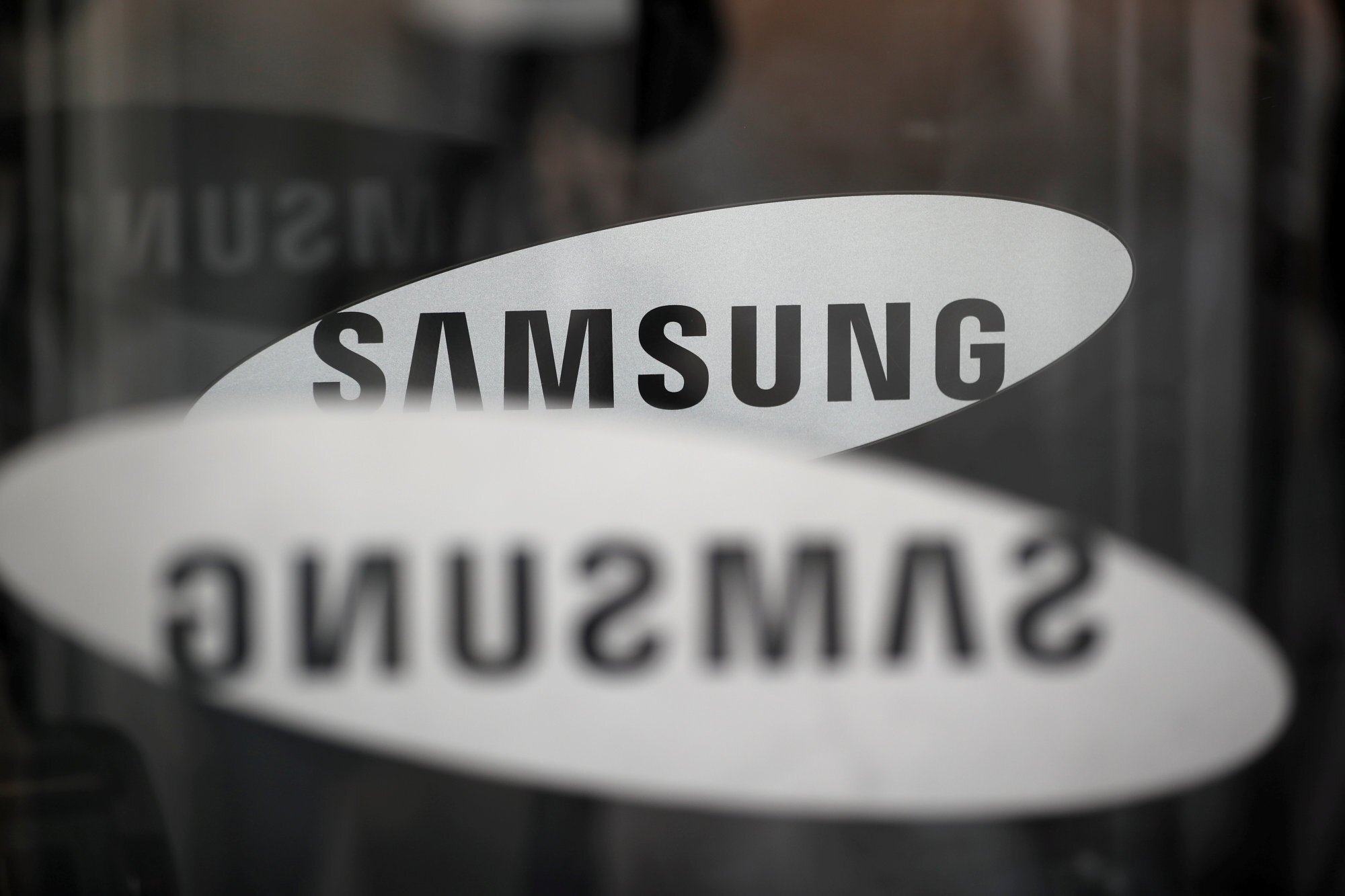 However, Lim's account was quite different. As per Hankyoreh, during their divorce proceedings he revealed that he was actually a private security guard for the Lee family. He said that Lee began relying on him, which led to them dating. He even expressed that he had no intention to take the relationship further, but Lee Kun-hee apparently encouraged him to marry her. So did Lim fabricate the "truth", or did Samsung's PR team?
She has a big heart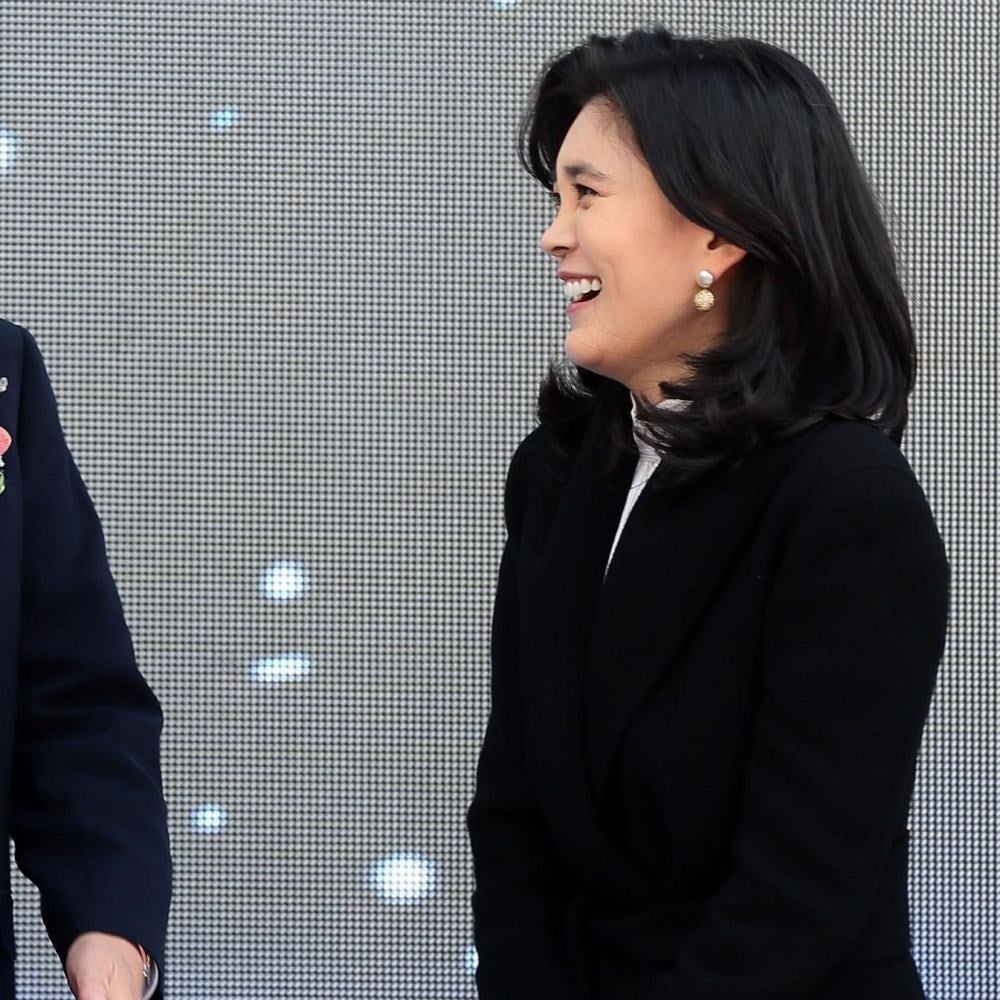 Among Samsung's heirs, Lee might have the biggest heart. JoongAng Ilbo reported how she famously once offered up Shilla Stay's rooms to victims of the massive fire in Ulsan in October 2020. But there's another story that showcases her kindness too.
In 2014, a taxi crashed into the revolving doors of Hotel Shilla, injuring a hotel staff member and a hotel guest. The taxi driver had to pay almost 40 million won (US$36,000) in damages. However, instead of being angry that the driver damaged her business, Lee worried about him and requested her company's vice-presidents to directly visit him at home to check on him. They discovered that he was living in a one-room flat and caring for his sick wife, who had suffered from a stroke.
After learning this, Lee decided to drop the charges and sent gifts of beef and cake instead.
After Chosun picked up the story, the Korean public showered her with praise for her generosity, and The Hankyoreh even reported that, according to a survey, she became rated the No 1 CEO role model at the time.
She's a fashion icon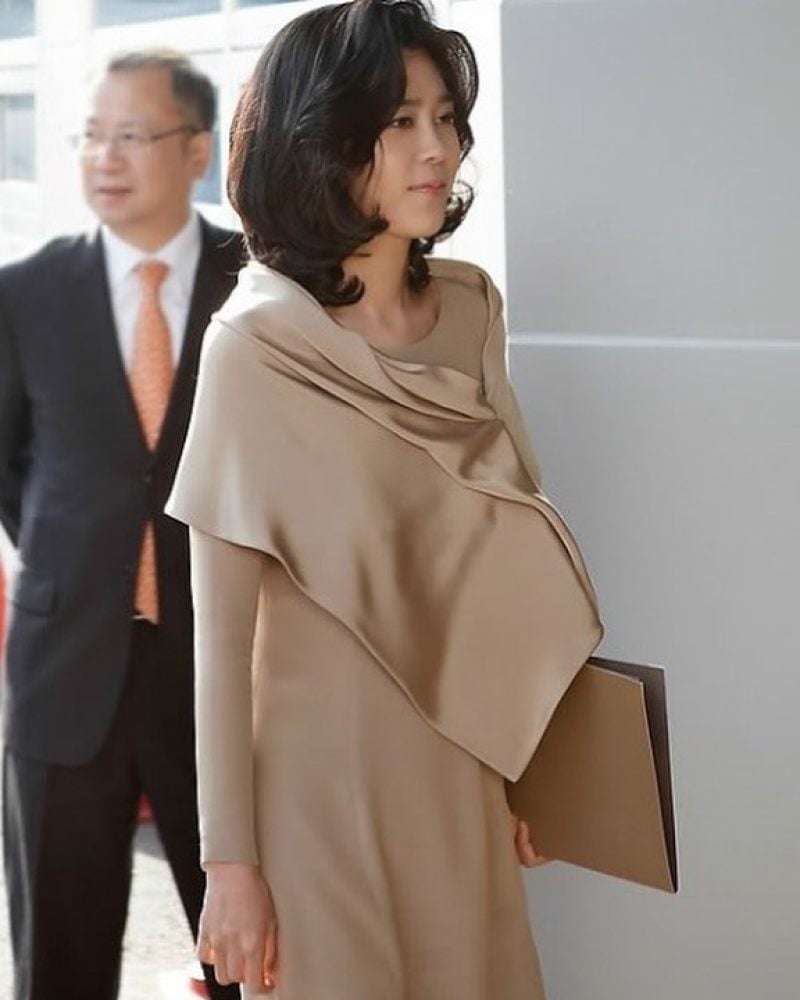 K-pop idols aren't the only Korean public figures who
know how to dress
. Korean netizens describe Lee as possessing classy and feminine looks with
the dignity of a queen
– and a look at any of her photos will reveal why. She's also popular for her sense of style and choice in brands.
Chosun
even ranked her as No 5 in its "Top Fashion in Korea" list.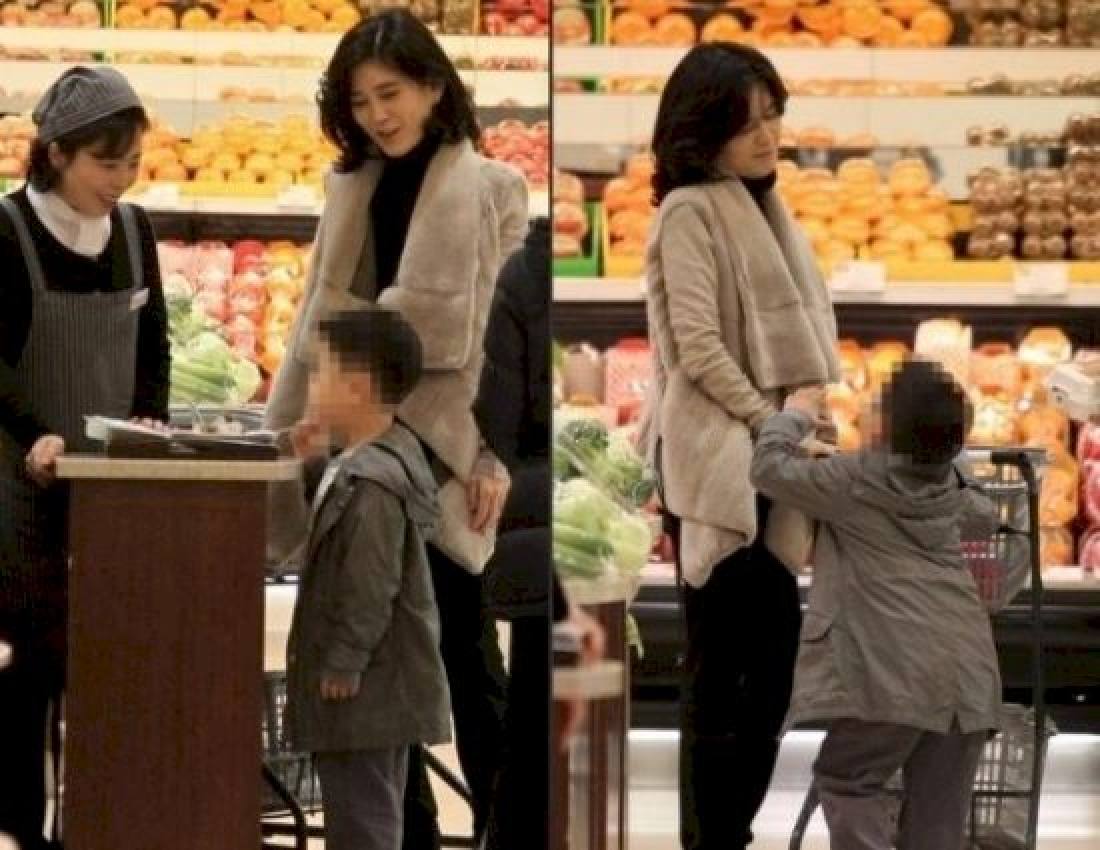 In 2011, a photo of Lee going shopping with her young son at a department store went viral online. Netizens thought the impression she gave off was that of a typical mum with her son, not an untouchable
chaebol.
Some particularly eagle-eyed users even pointed out the Cetaphil lotion in her shopping trolley, which ended up being known as "Lee Boo-jin's lotion" and
quickly became a trend
at the time.
Want more stories like this? Sign up here. Follow STYLE on  Facebook,  Instagram,  YouTube and  Twitter.

Her siblings Jay Y. Lee and Lee Seo-hyun studied at Keio University in Tokyo and Parsons School of Design in New York, but Boo-jin opted for Yonsei
Known for her refined fashion sense, she got Cetaphil lotion trending in 2011 when netizens spotted it in her shopping trolley