As Jill Biden meets Queen Elizabeth, what did first ladies Melania Trump, Michelle Obama, Peng Liyuan and Jackie Kennedy wear when meeting the British royals?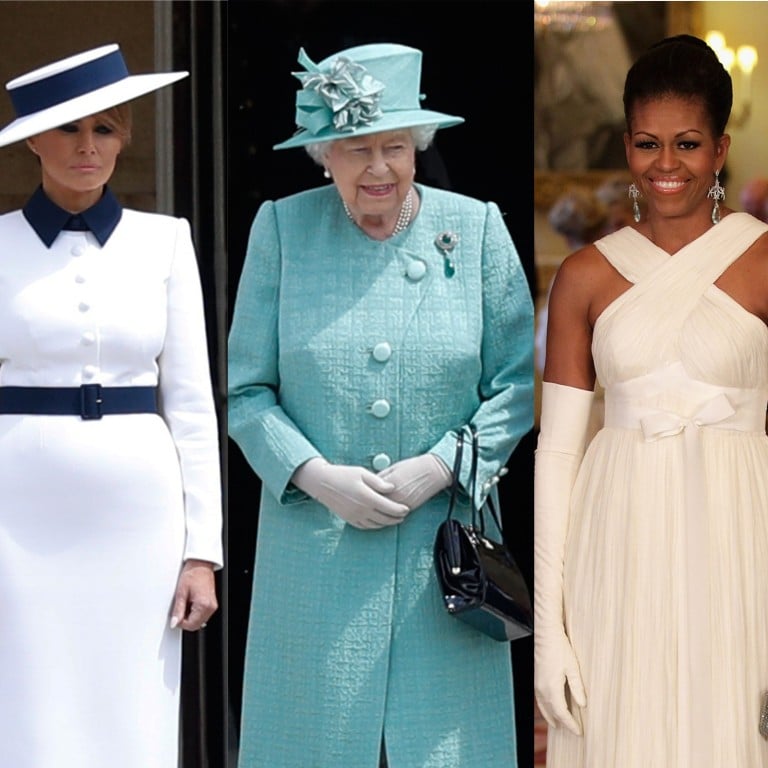 When you are expecting to meet the queen, the first thing to consider is, what should I wear? Melania sought French luxury from Christian Dior and Italian label Dolce & Gabbana, while Michelle enlisted home-grown talent like Tom Ford and Ralph Lauren, and Peng opted for custom-made Chinese-inspired design. So here are the first ladies' sartorial choices for their royal visit.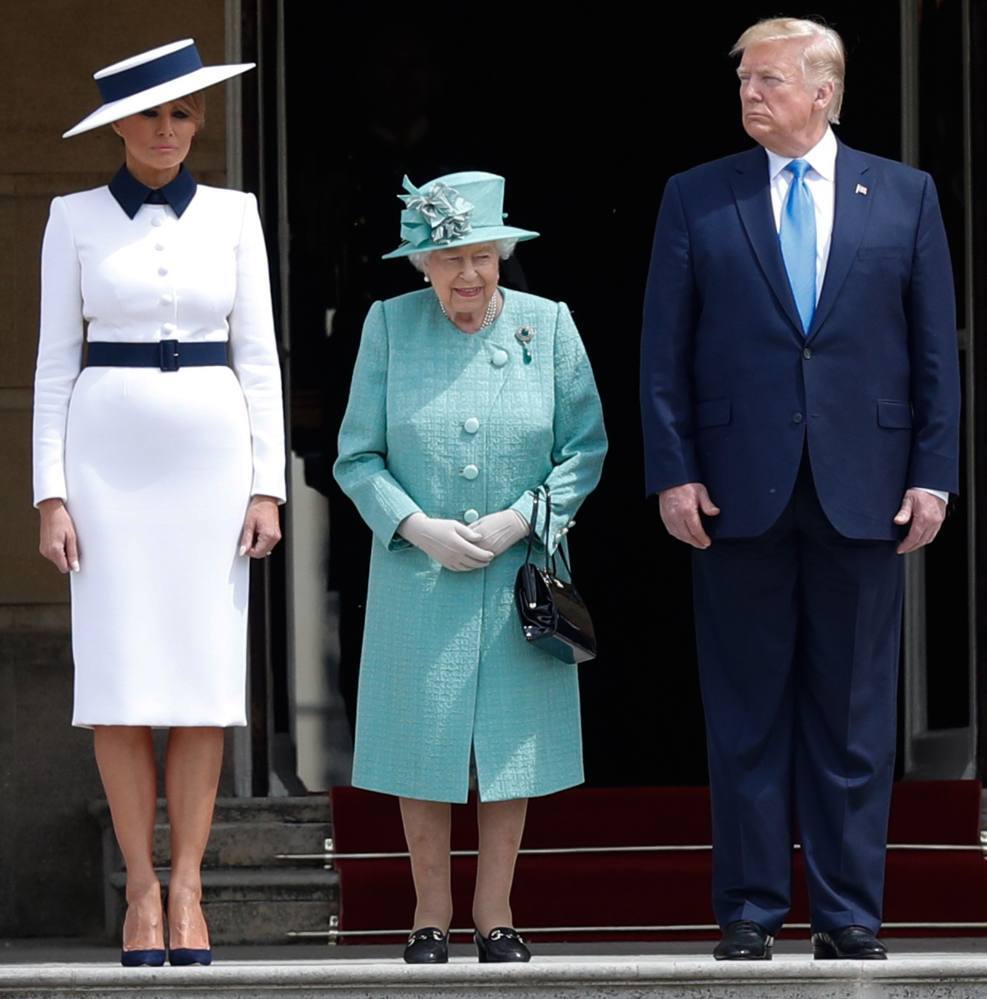 In 2019, the Trumps embarked on a trip to the UK – including a few formal visits to the British royal family – where Melania showed her know-how in diplomatic fashion as well as some covetable Hermès handbags. For the formal first meeting with the queen at Buckingham Palace, she went for one of her favourite designers – Dolce & Gabbana – donning a crisp minimalist white coat-style dress, accessorised with a navy blue collar and belt. The white-brimmed hat was crafted by designer and her long-term stylist Hervé Pierre.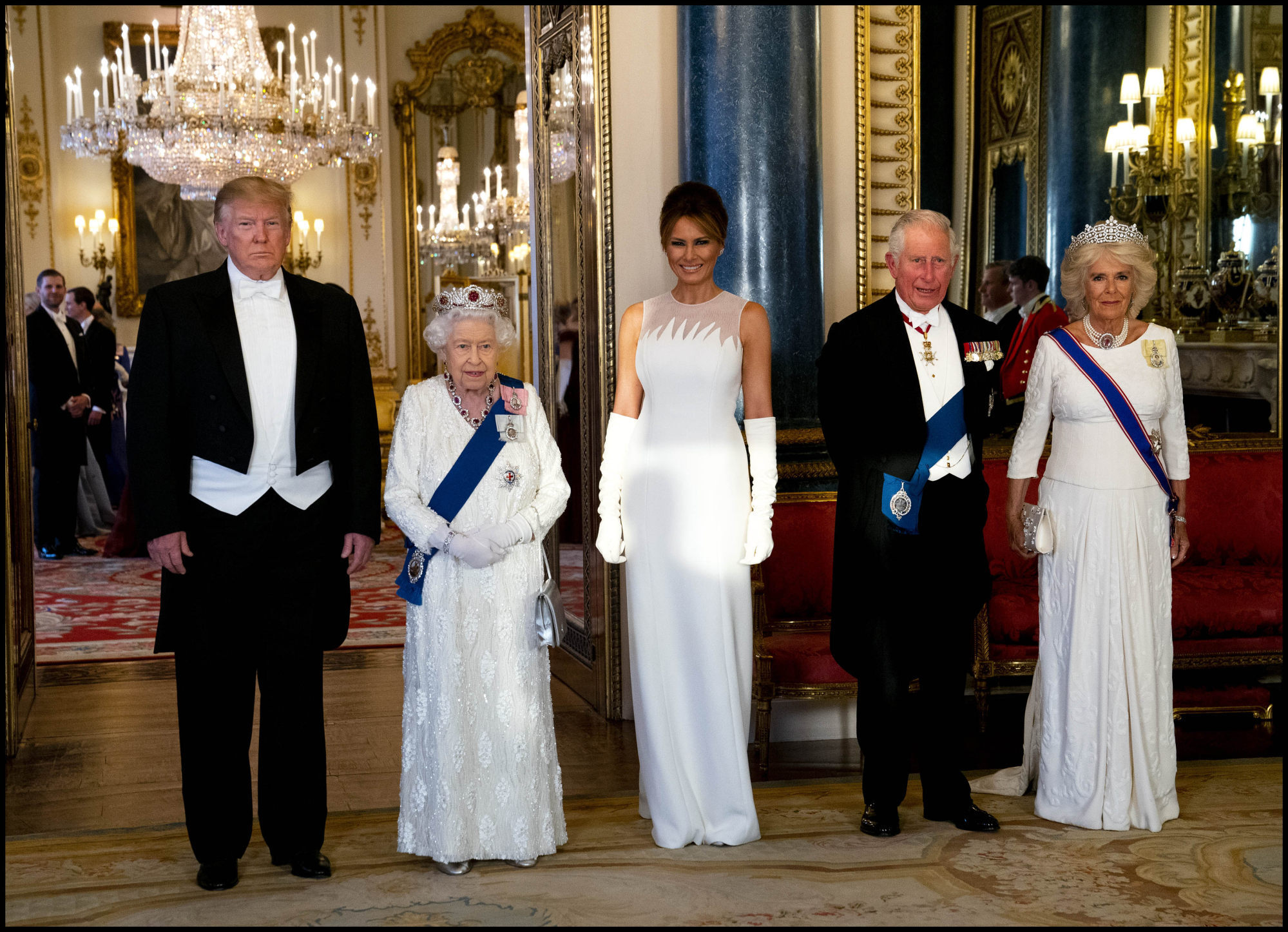 For the state banquet hosted by Queen Elizabeth, Melania Trump opted for a white silk crepe gown by Christian Dior Haute Couture, coupled with Manolo Blahnik shoes.

In 2011,
former US first lady Michelle Obama
attended a state dinner at Buckingham Palace in a stunning gown by American designer Tom Ford, who also had a mansion in London back then. The elegant floor-length dress featured a criss-cross halter neckline, along with the white opera gloves, oozing regal elegance.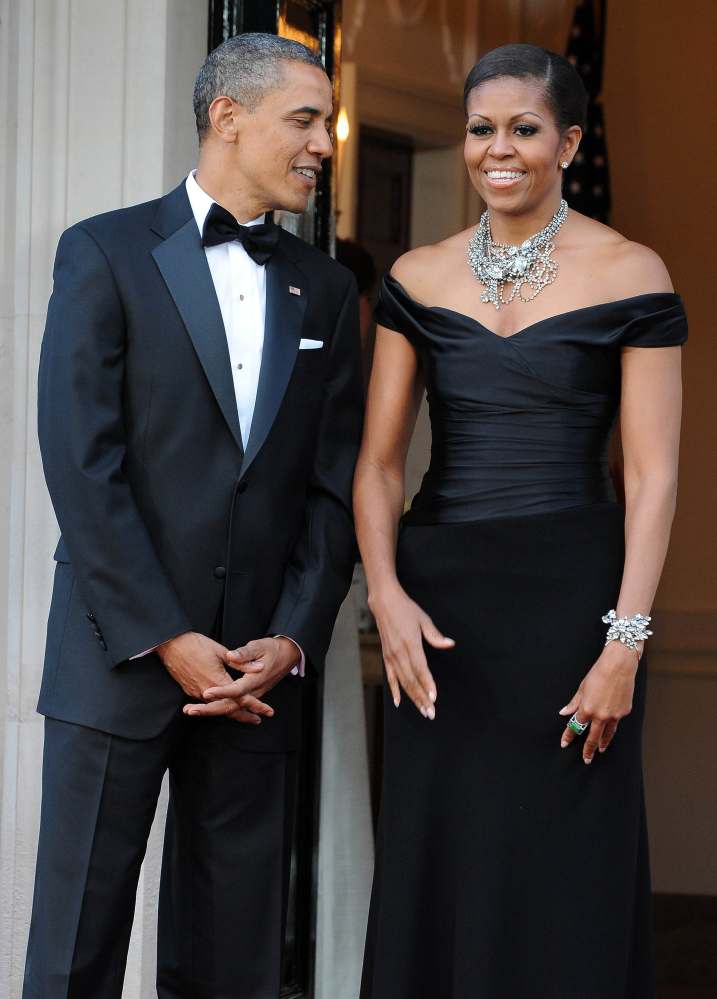 At the reciprocal dinner, Michelle Obama used her outfit to underscore the alliance between the two nations. She chose a black evening gown from one of America's most established designers Ralph Lauren, paired with some chunky costume jewellery – a diamond necklace with its matching bracelet – by Irish designer Tom Binns.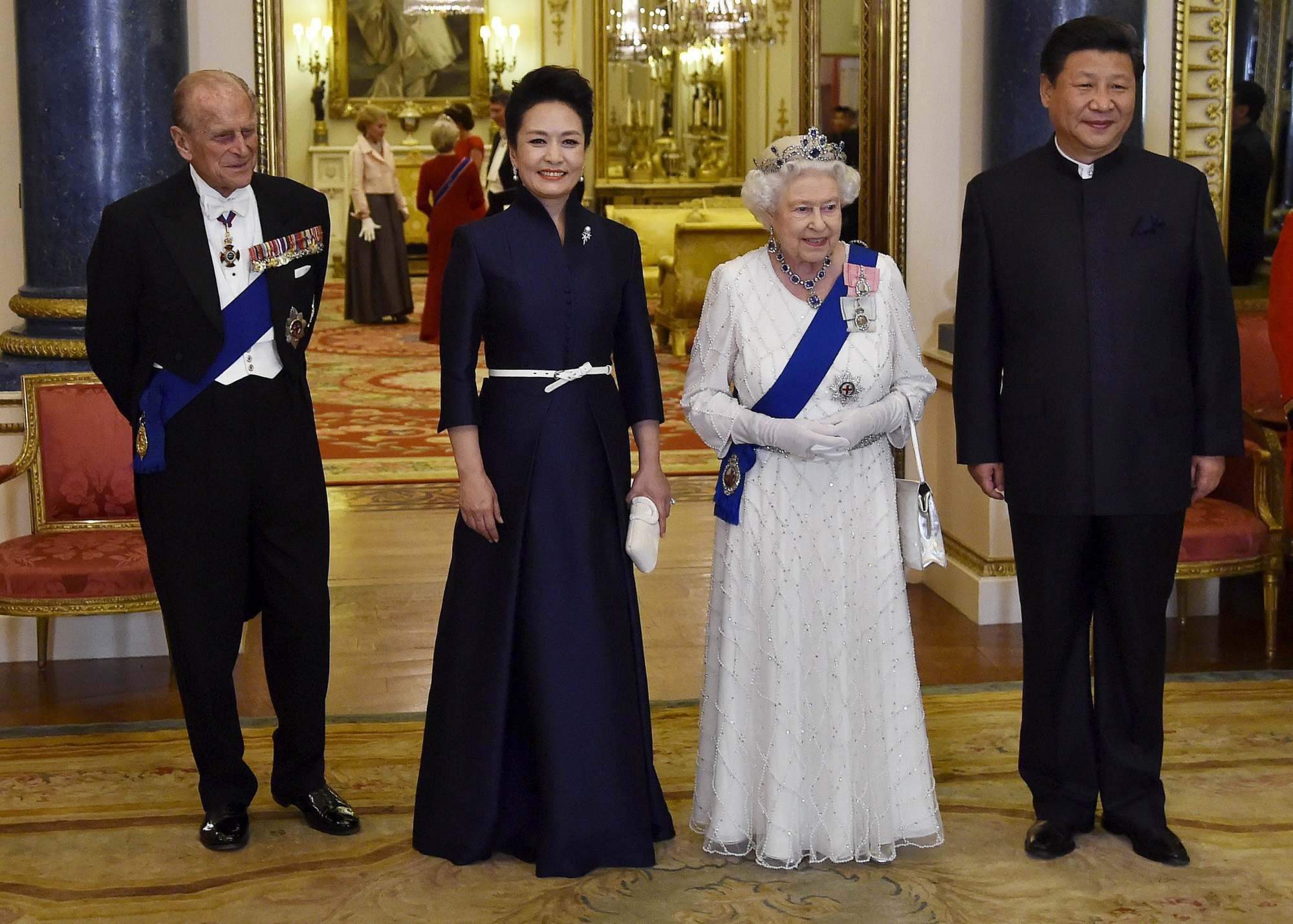 In 2015, Chinese President Xi Jinping and his wife Peng Liyuan paid a formal visit to the British queen. At a state banquet, China's first lady sported a navy blue coat dress with subtle Chinese motifs, from a Mandarin collar to Chinese-style buttons. The elegant design was complemented and contrasted by the white slim belt, pearl earrings, brooch and her clutch.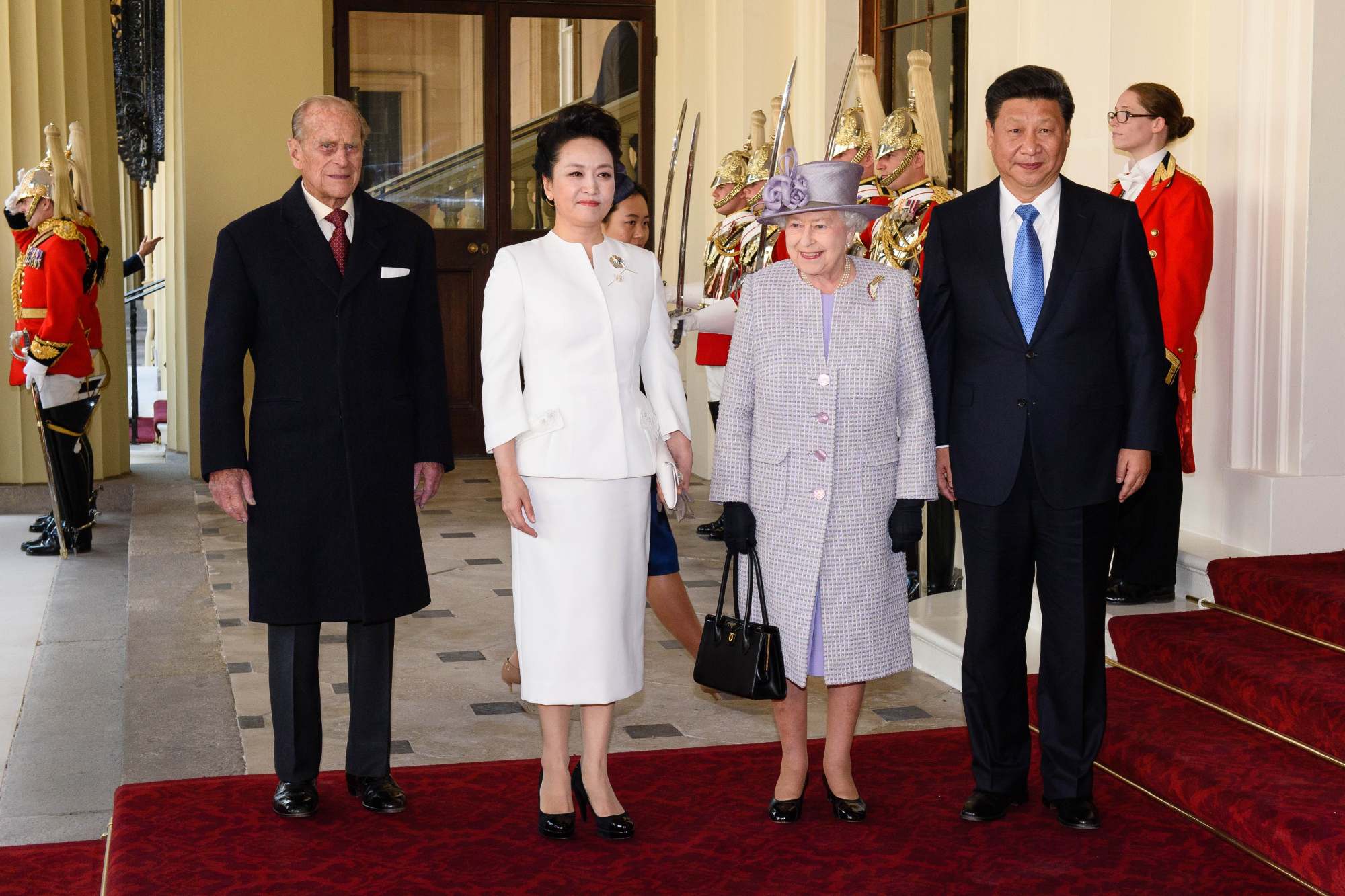 At the ceremonial welcome for the Chinese leader's four-day visit, Peng opted for a pearl white suit comprising of an over-the-knee skirt and jacket once again nodding to traditional Chinese aesthetics, including the embroidery detailing on the pocket of her jacket. She paired the look with white pearl earrings and a leaf-motif brooch and simple black heels.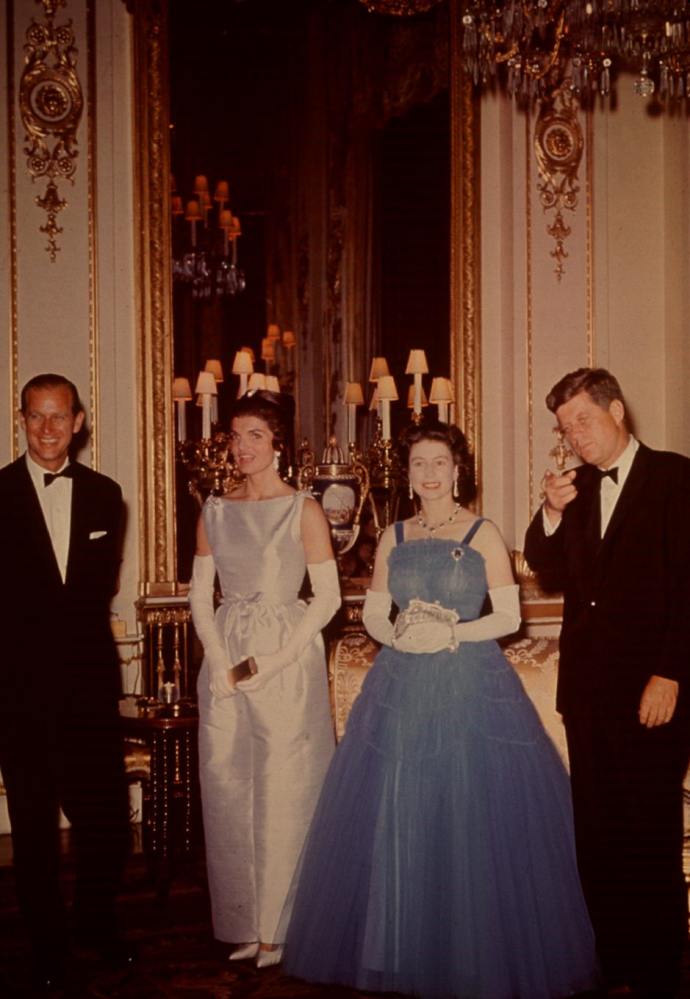 You might have seen the famous scene in Netflix's show The Crown when, back in 1961, JFK and his wife Jackie visited Queen Elizabeth and Prince Philip at Buckingham Palace. The 35th US first lady wore a light blue gown from New York-based designer Chez Ninon, a brand Kennedy often sported during her time in the White House.
Want more stories like this? Sign up here. Follow STYLE on  Facebook,  Instagram,  YouTube and  Twitter.

As seen in Netflix's The Crown, in 1961 John F. Kennedy and wife Jackie visited Buckingham Palace – what did she wear to meet Queen Elizabeth and Prince Philip?
Melania Trump chose Christian Dior and Dolce & Gabbana, while Michelle Obama went for Tom Ford and Ralph Lauren, and Peng Liyuan opted for custom-made Chinese designs