Simone Biles wasn't the first – before the Tokyo 2020 Olympics, Naomi Osaka, Michael Phelps and Serena Williams spoke up about mental health in sports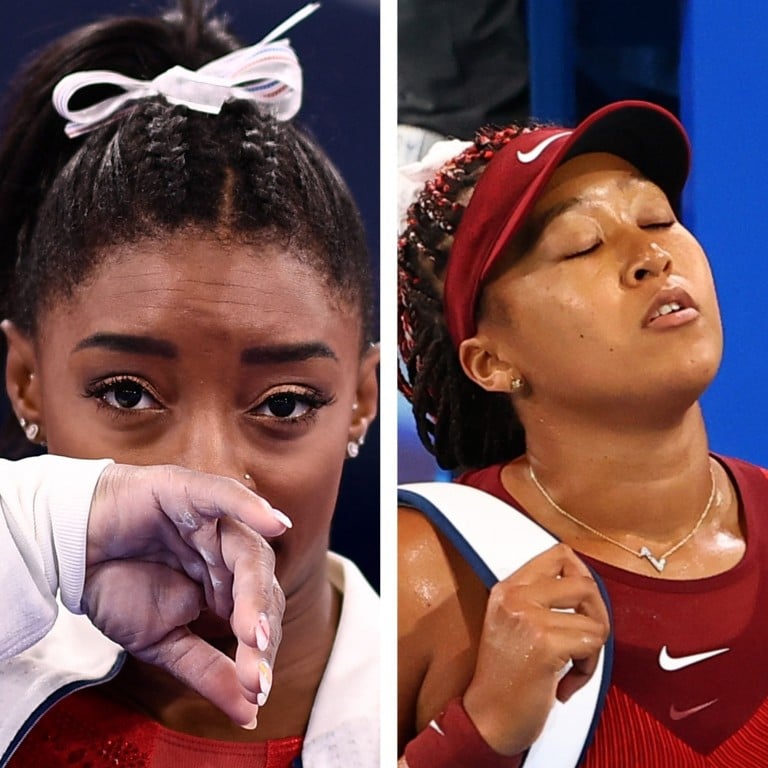 The USA gymnastics body officially announced yesterday that Olympic champion Simone Biles would be withdrawing from the final competition round at the Tokyo Games to focus on her mental health. The authority tweeted that they "wholeheartedly support Simone's decision and applaud her bravery in prioritising her well-being".

But the 24-year-old gymnast is definitely not the only celebrity athlete that has struggled with mental health issues. A report published by the Athletes for Hope organisation in the US revealed that 35 per cent of elite athletes have suffered from some kind of mental health crisis.
Here are five sports celebrities who've said, it's OK not to be OK – kick-starting a conversation we should have had a long time ago about mental health and the pressure of the spotlight.
Simone Biles
The support for Biles both online and within her Olympic team has been incredible, since her withdrawal from the women's individual all-around final. Three-time Olympic gold medallist and former teammate Aly Raisman said in an interview with ESPN, that she was "very proud of Simone, and I can't imagine the bravery that it takes to just say, 'I'm not going to do it today'".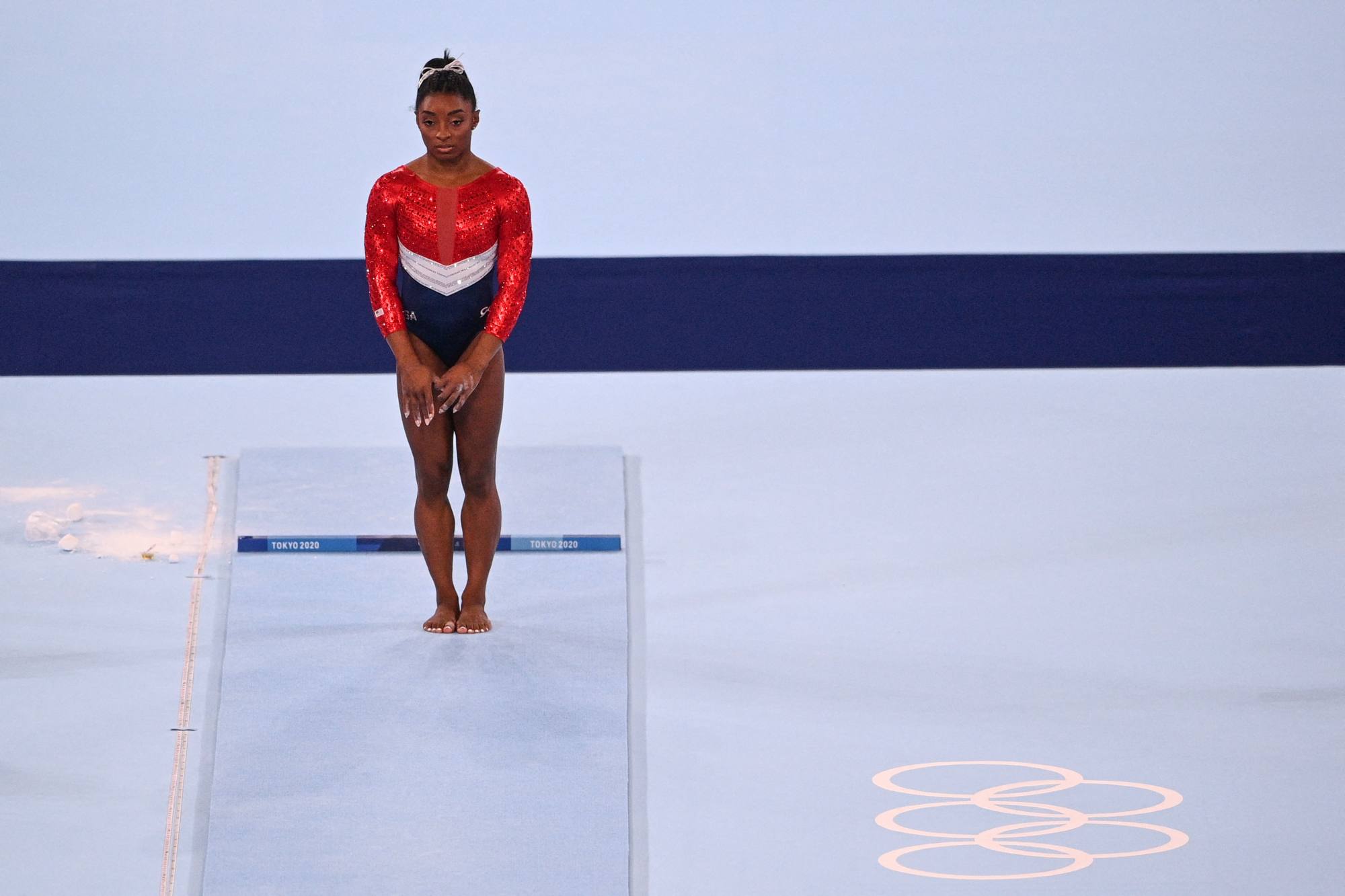 Swimmer Michael Phelps showed solidarity with his fellow Olympian in an interview with NBC, saying, "We carry a lot of weight on our shoulders, and it's challenging, especially when we have the lights on us and all of these expectations being thrown on top of us."
Naomi Osaka
At the Tokyo Games, Japan's Naomi Osaka experienced a surprising 6-1, 6-4 loss to the Czech Republic's Markéta Vondroušová at the third round of the Olympic tennis tournament. In subsequent interviews, it appeared that Osaka felt
her mental health break
made it harder for her to handle the pressure of being the face of the Tokyo Games.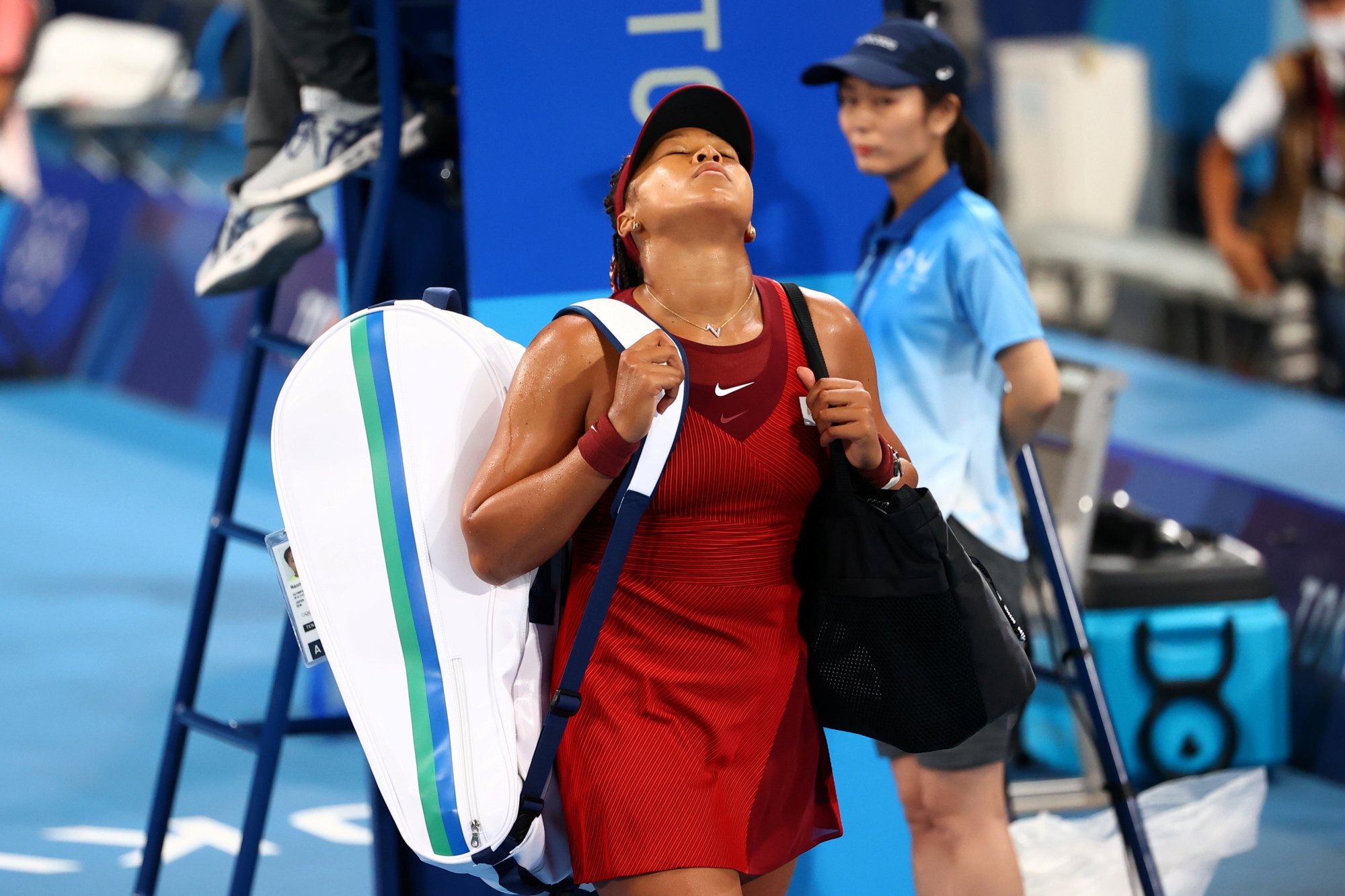 In an opinion piece for Time magazine, written before her third-round match, Osaka described her decision to tend to her mental health before the Olympics. She wrote: "I felt under a great amount of pressure to disclose my symptoms – frankly because the press and the tournament did not believe me. I do not wish that on anyone and hope that we can enact measures to protect athletes, especially the fragile ones."
The Osaka native also noted that she is naturally introverted, and felt "uncomfortable" at the idea of being a spokesperson for mental health for athletes. However, she also said, "Michael Phelps told me that by speaking up I may have saved a life. If that's true, then it was all worth it."
Michael Phelps
Phelps shared his struggles with depression and suicide after the 2012 Olympics, revealing in 2018 that he was "extremely thankful that I did not take my life". The Olympic swimmer shared his personal story at the fourth annual conference of The Kennedy Forum, a mental health advocacy group in the US.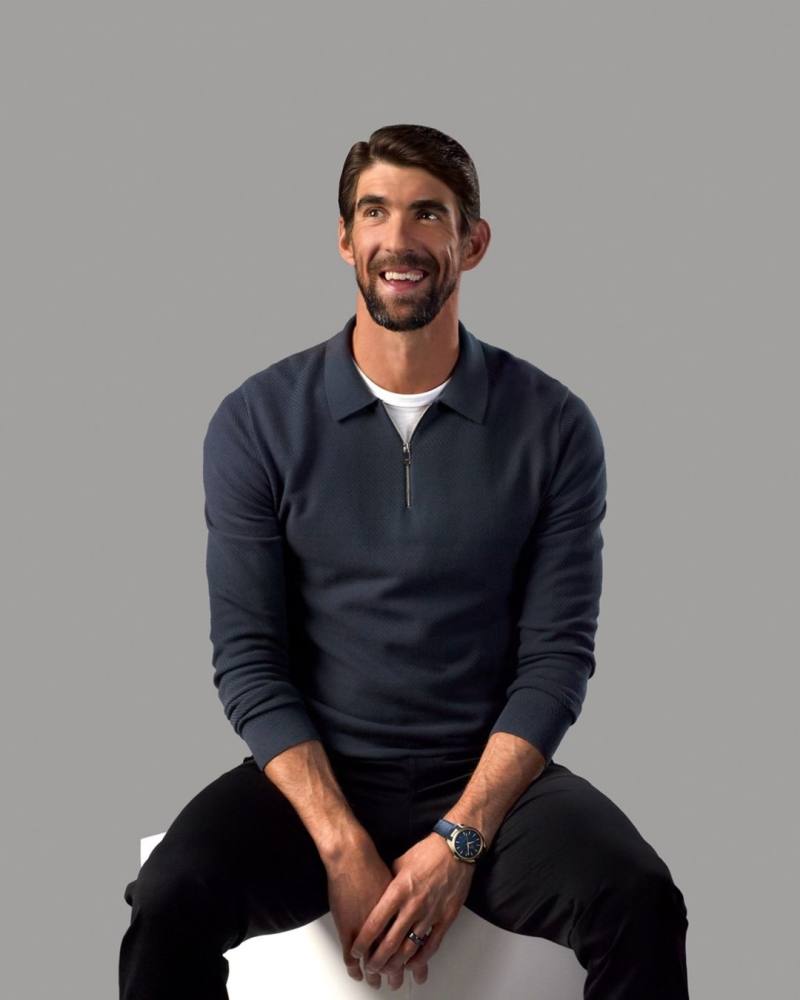 When he was asked to specify when he felt his struggles with mental health began, the swimmer said that he had started noticing a pattern: "Really, after every Olympics I think I fell into a major state of depression." He said that the feeling of sharing his experiences, and potentially helping to save lives, was "light years better than winning the Olympic gold medal".
Ronda Rousey
The former UFC fighter broached the topic of suicide on
The Ellen DeGeneres Show
in 2016. Both her father and grandfather had taken their own lives and, after her December 2016 defeat at the UFC 207 against
bantamweight champion Amanda Nunes
, Rousey admitted that she too had contemplated suicide.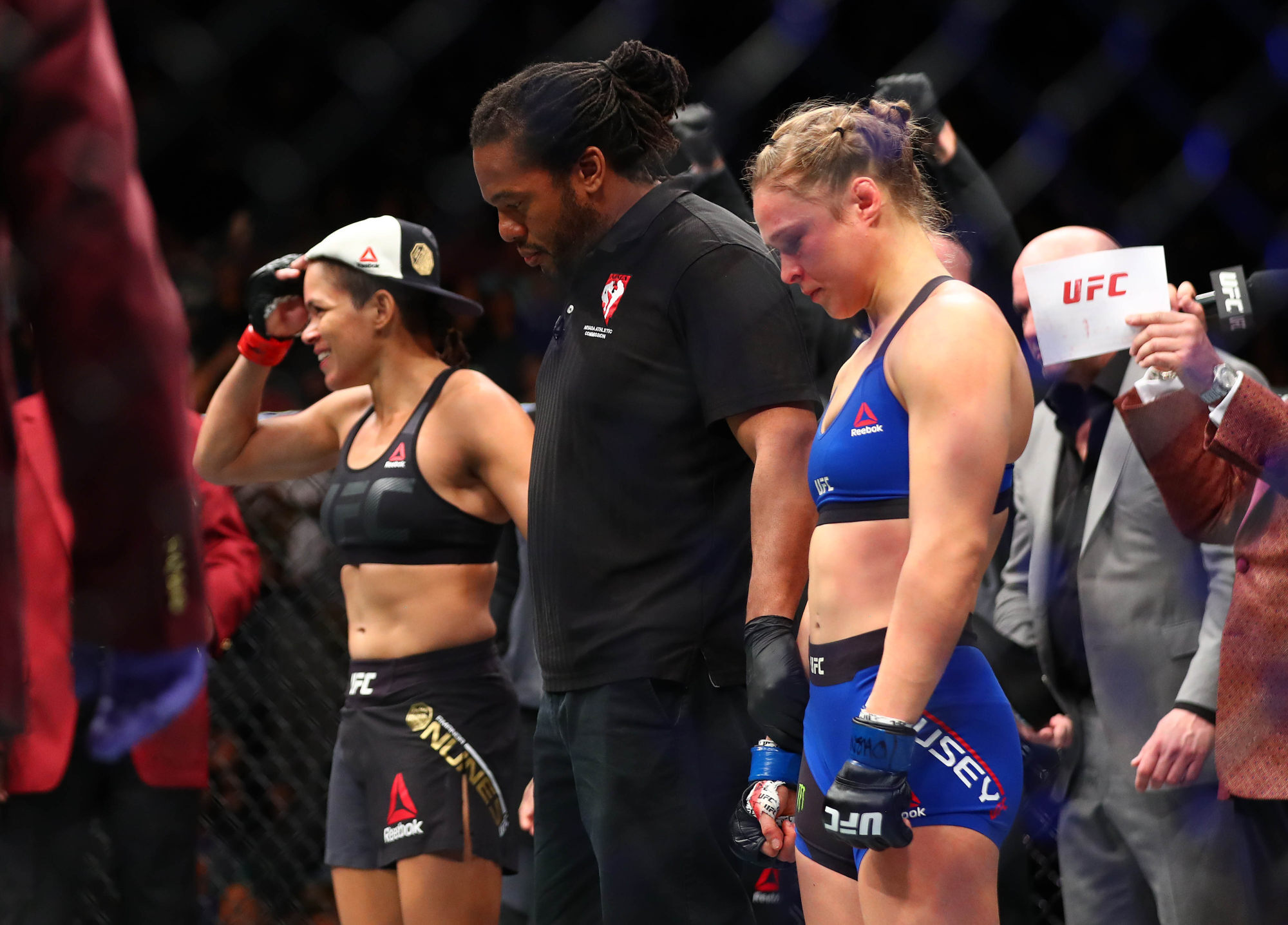 The professional wrestler later helped to open Didi Hirsch's Suicide Prevention Center in 2019 and, when interviewed by TMZ, said, "My message that I would give is: reach out, don't tough it out."
Serena Williams
In 2018,
the 23-time grand slam champion
opened up on Instagram about her struggle with post-partum "emotions" after she gave birth to her daughter Alexis Olympia in September 2017.
In the No Filter – Mamamia podcast, she explained her choice of the word "emotions" rather than post-partum depression, a common mental health issue that affects more than one in every 10 women within a year of their giving birth. Williams said she: "felt like it was really important to talk about because a lot of people feel like the word 'depression' is bad, and just because you're going through things doesn't necessarily mean it's depression."
Want more stories like this? Sign up here. Follow STYLE on Facebook, Instagram, YouTube and Twitter.
If you are having suicidal thoughts, or you know someone who is, help is available. For Hong Kong, dial +852 2896 0000 for The Samaritans or +852 2382 0000 for Suicide Prevention Services. In the US, call The National Suicide Prevention Lifeline on +1 800 273 8255. For a list of other nations' helplines, see this page.

Olympic champion Simone Biles withdrew from the final individual all-around competition at Tokyo on July 28, supported by fellow gymnasts like Aly Raisman
Ronda Rousey opened up on Ellen about her suicidal thoughts following her UFC 207 defeat against Amanda Nunes – and she's not the only athlete who's struggled