Hong Kong's 10 most bizarre mooncakes for Mid-Autumn Festival 2021, from a beef Wellington version by Phoebe's Kitchen to Royal Caviar Club's luxurious caviar and cream cheese filling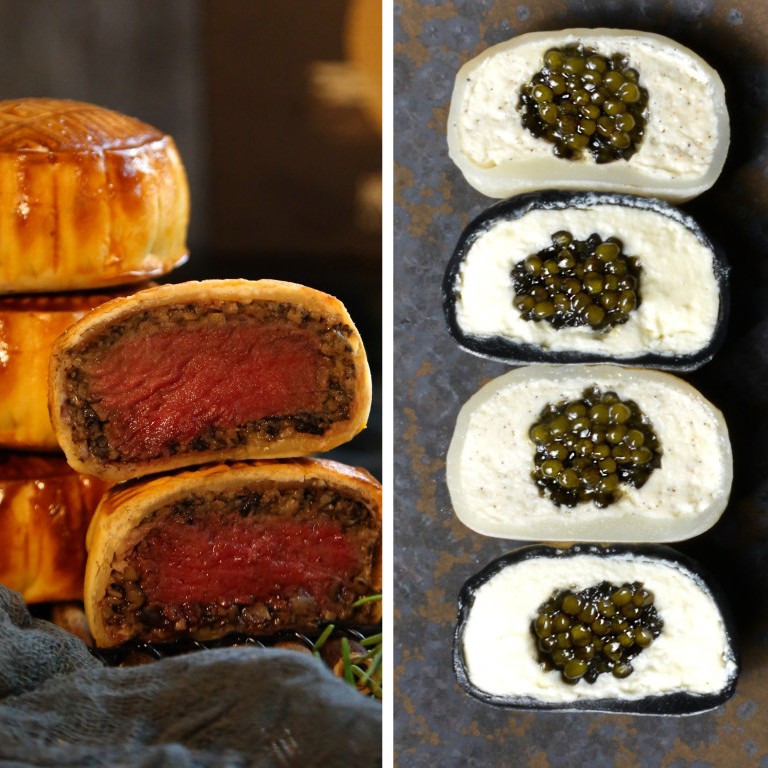 Mid-Autumn Festival is just around the corner in Hong Kong, on September 21, and we can't wait for the festivities – whether it's enjoying a lavish dinner, admiring the moon or simply spending time with friends and family.
But no matter how you celebrate the occasion, you can't get into the festive spirit without mooncakes. And although the good old lotus seed paste with salted egg yolk and more contemporary egg custard varieties are tried and true classics, what about breaking from tradition and trying new flavours?
From unexpected flavour combos to creating vegan-friendly options, these restaurants, hotels and bakeries are offering some truly innovative mooncakes this year.
Phoebe's Kitchen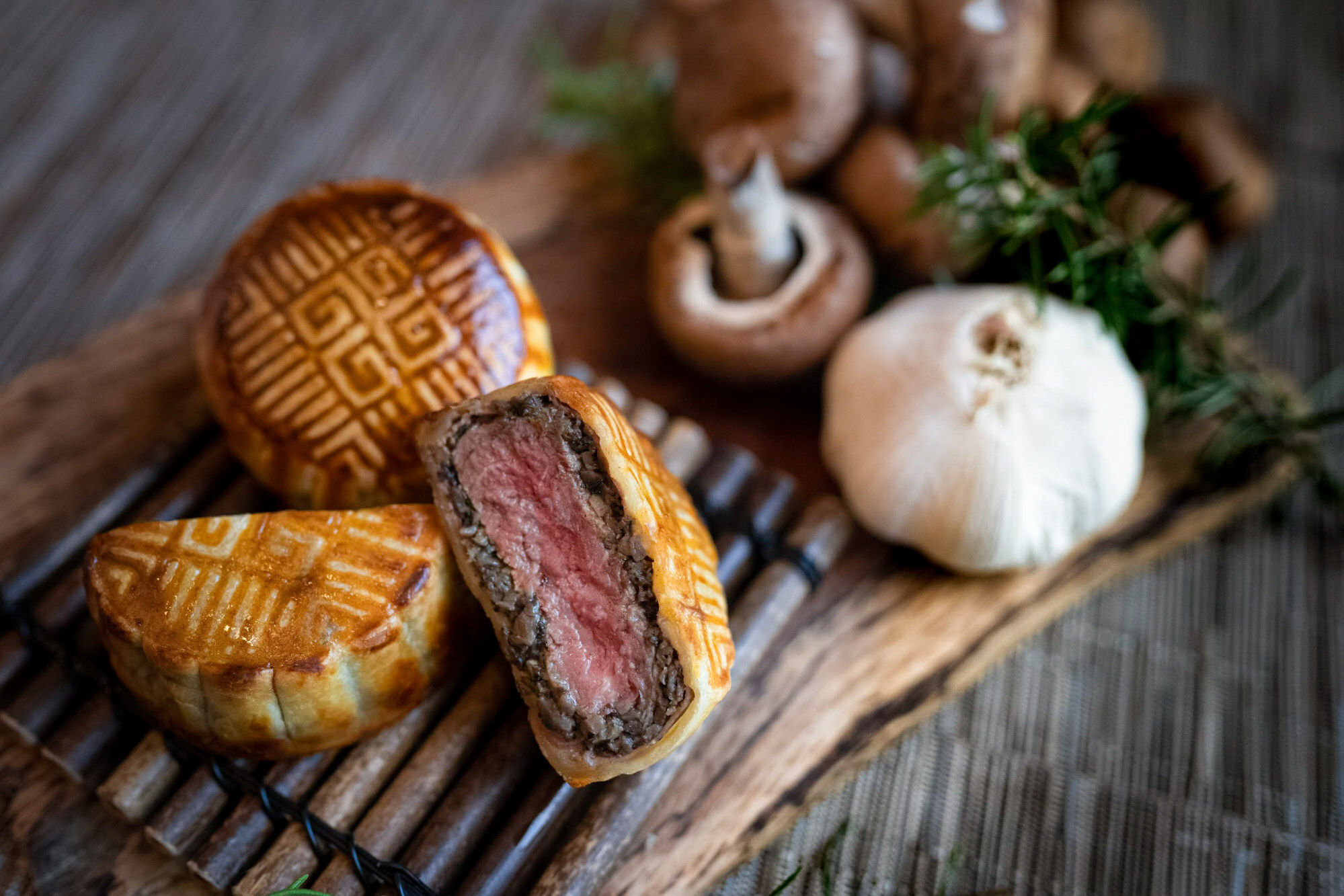 If you're looking for a carnivorous twist on your standard mooncakes, then these exquisite Mooncake Wellingtons from Phoebe's Kitchen are a must-try. Containing all the usual ingredients of a beef Wellington while cleverly maintaining the classic shape of a traditional mooncake, these treats are an unconventional East-meets-West fusion indeed – and went viral online swiftly after they launched.
They are available for purchase online at Kurozu's website, or at Guu San in H Zentre, Tsim Sha Tsui.
Royal Caviar Club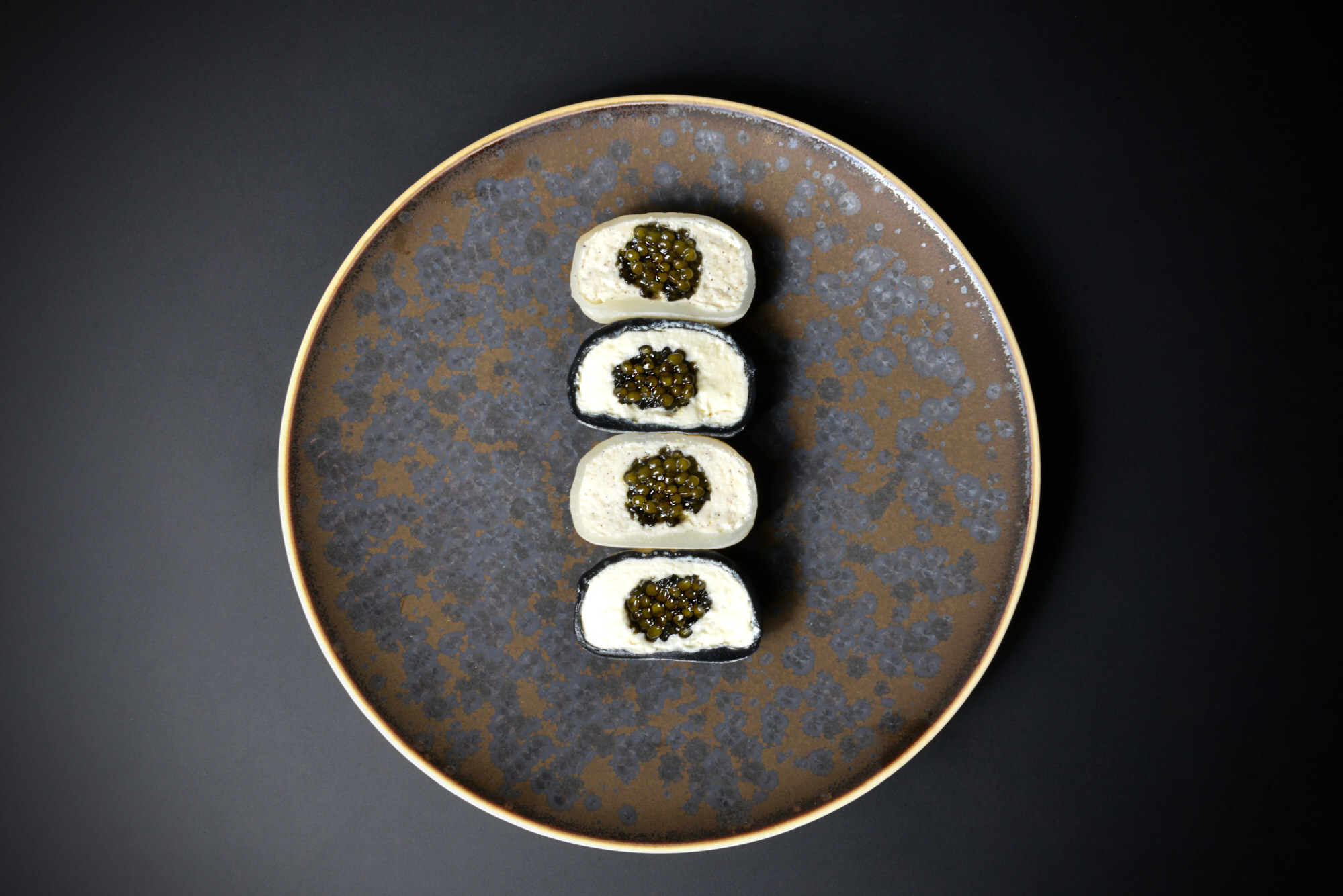 Searching for mooncakes with a luxurious touch? Well, look no further than what Royal Caviar Club has to offer. Following its successful launch of Hong Kong's first savoury caviar mooncake last year, they've created a snow-skin mooncake filled with premium Imperial Ossetra caviar paired with either cream cheese or fresh Madagascan vanilla filling. Wowza.
Royal Caviar Club's mooncakes can be bought on its website.
Hyatt Centric Victoria Harbour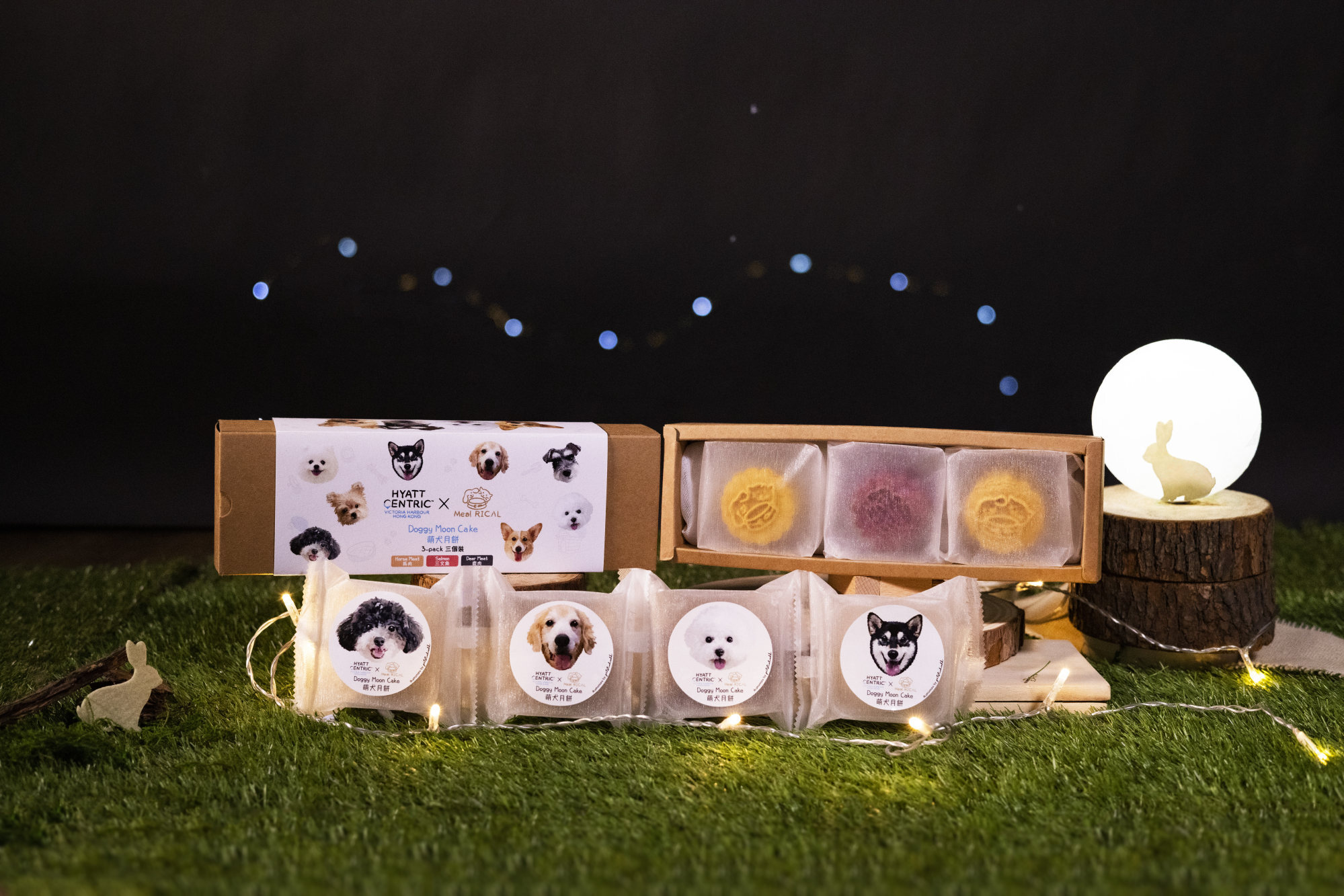 If you want to treat your fur-babies to mooncakes too, Hyatt Centric Victoria Harbour Hong Kong has partnered with pet food manufacturer Meal Rical and illustration studio Petstudiohk to co-launch the Doggy Mooncake. Aside from the adorable packaging featuring various dog breeds, these dog-friendly mooncakes come in three different flavours: salmon, deer meat and horse meat.
Purchase your Doggy Mooncakes at Farmhouse Deli in Hyatt Centric Victoria Harbour – snap them up before the September 10 to enjoy a 20 per cent discount!
Dynasty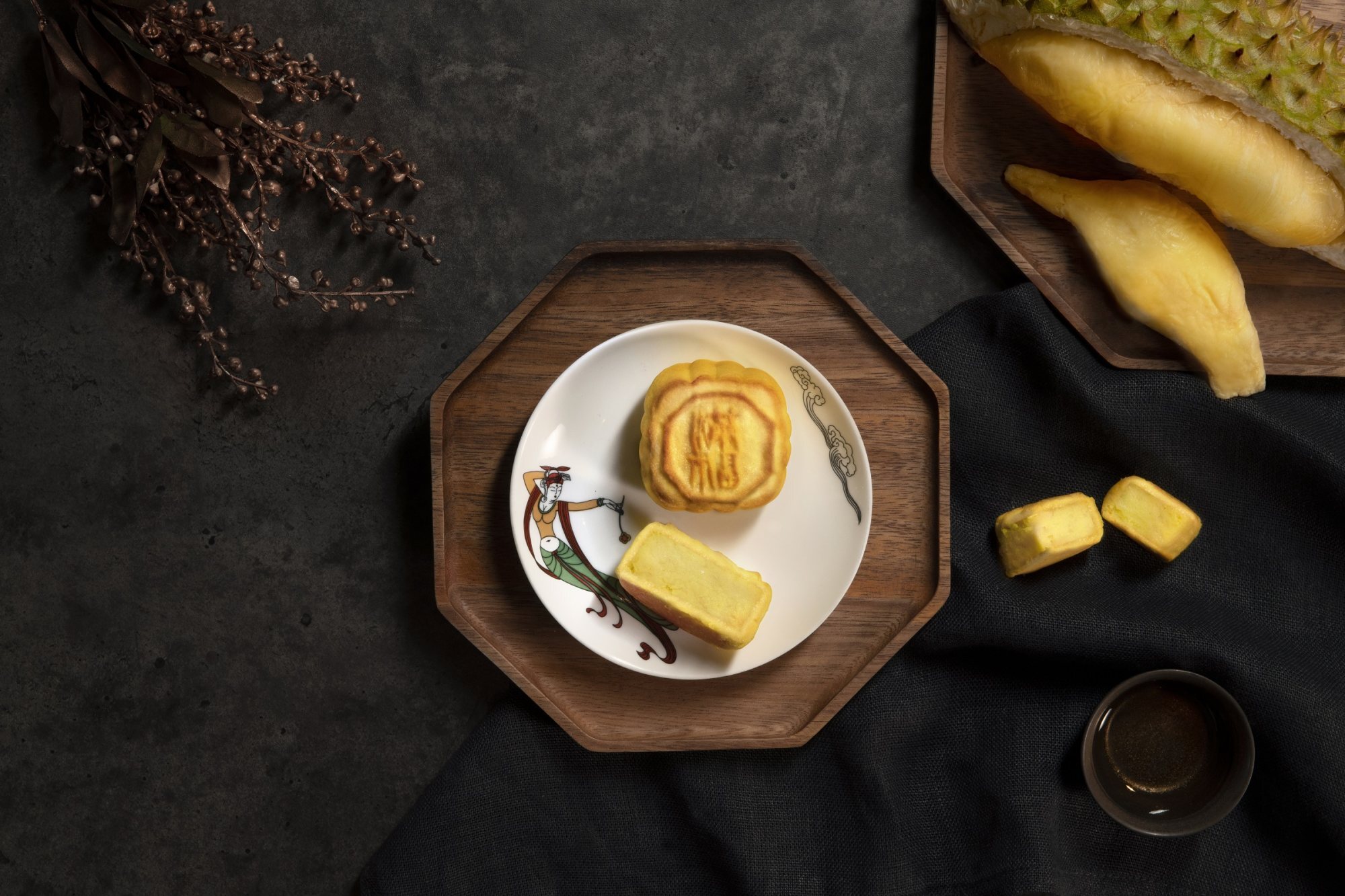 Award-winning Chinese restaurant Dynasty at the Renaissance Harbour View Hotel is bringing back its coveted Mini Musang King Durian Mooncakes for all you durian lovers out there. The creamy Musang filling pairs beautifully with the golden buttery mooncake crust, and also possesses that unmistakable durian aroma.
Vouchers for the Musang King mooncakes are available for purchase on Renaissance Harbour View Hotel's website; pick up them up from September 11-17.
Kiki Noodle Bar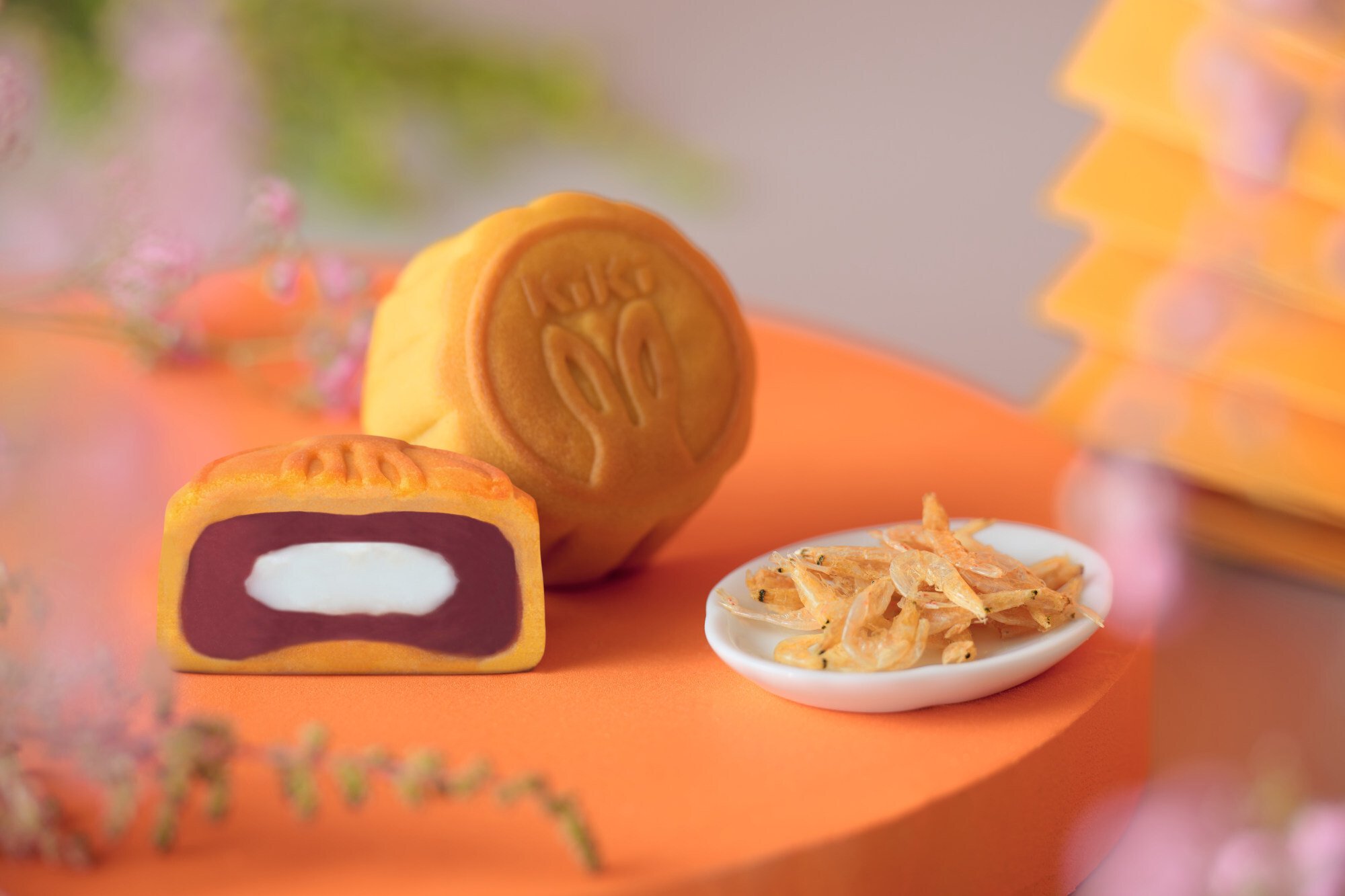 Back by popular demand are Kiki Noodle Bar's savoury mooncakes this Mid-Autumn Festival. Made with a low-sugar recipe, the taro mochi with dried sakura shrimp mooncakes sell out particularly quickly. Presented in an adorable, reusable bunny-shaped bag, the gift set also comes with two peach oolong tea bags.
Vouchers for pre-ordering are available from KiKi's outlets across Hong Kong, or you can order them directly from Kiki Noodle Bar's website.
Chilli Fagara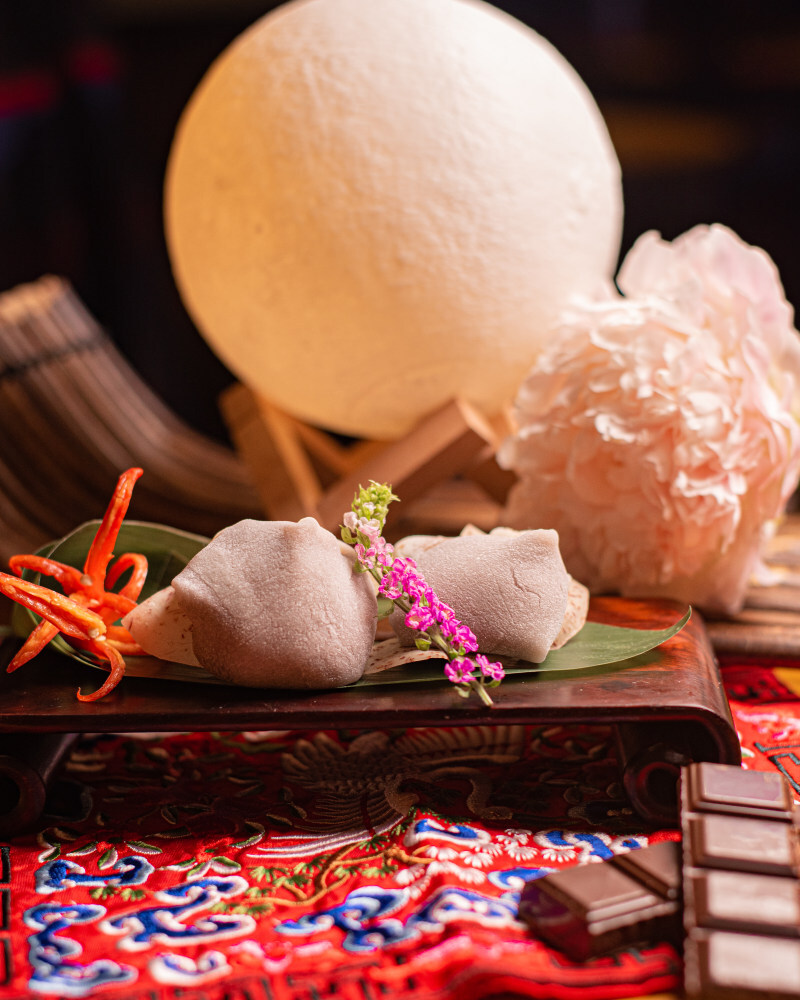 If spice is your thing, Michelin-recommended restaurant Chilli Fagara brings an unexpected twist to traditional mooncakes with a chilli-chocolate mochi filling. This is the first time the restaurant is offering handmade mooncakes, and this explosive flavour combo sounds perfectly on brand to us.
Enjoy these one-of-a-kind chilli-chocolate infused mooncakes at Chilli Fagara from September 15 to 21.
Hotel Icon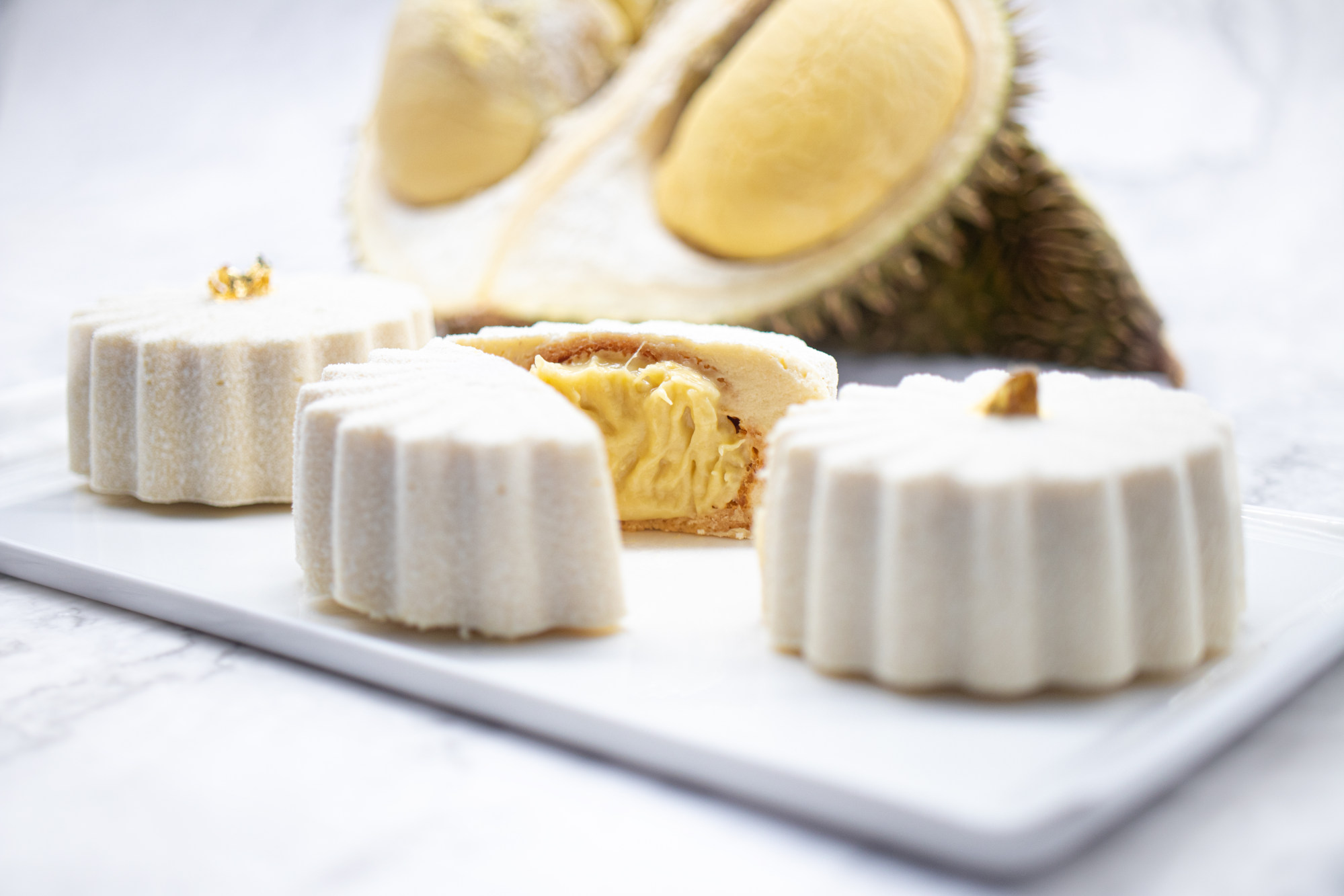 As if Musang King durians weren't decadent enough, Hotel Icon has launched its Musang King Durian Mousse mooncakes as part of the property's 10 year anniversary celebrations. Inside the mooncake is a choux filled to the brim with durian paste, further encased in durian mousse and white chocolate. No matter what you pair it with, this mooncake is pure indulgence.
The mooncakes are available for purchase per piece or in a pack of four on Hotel Icon's website.
Miss Lee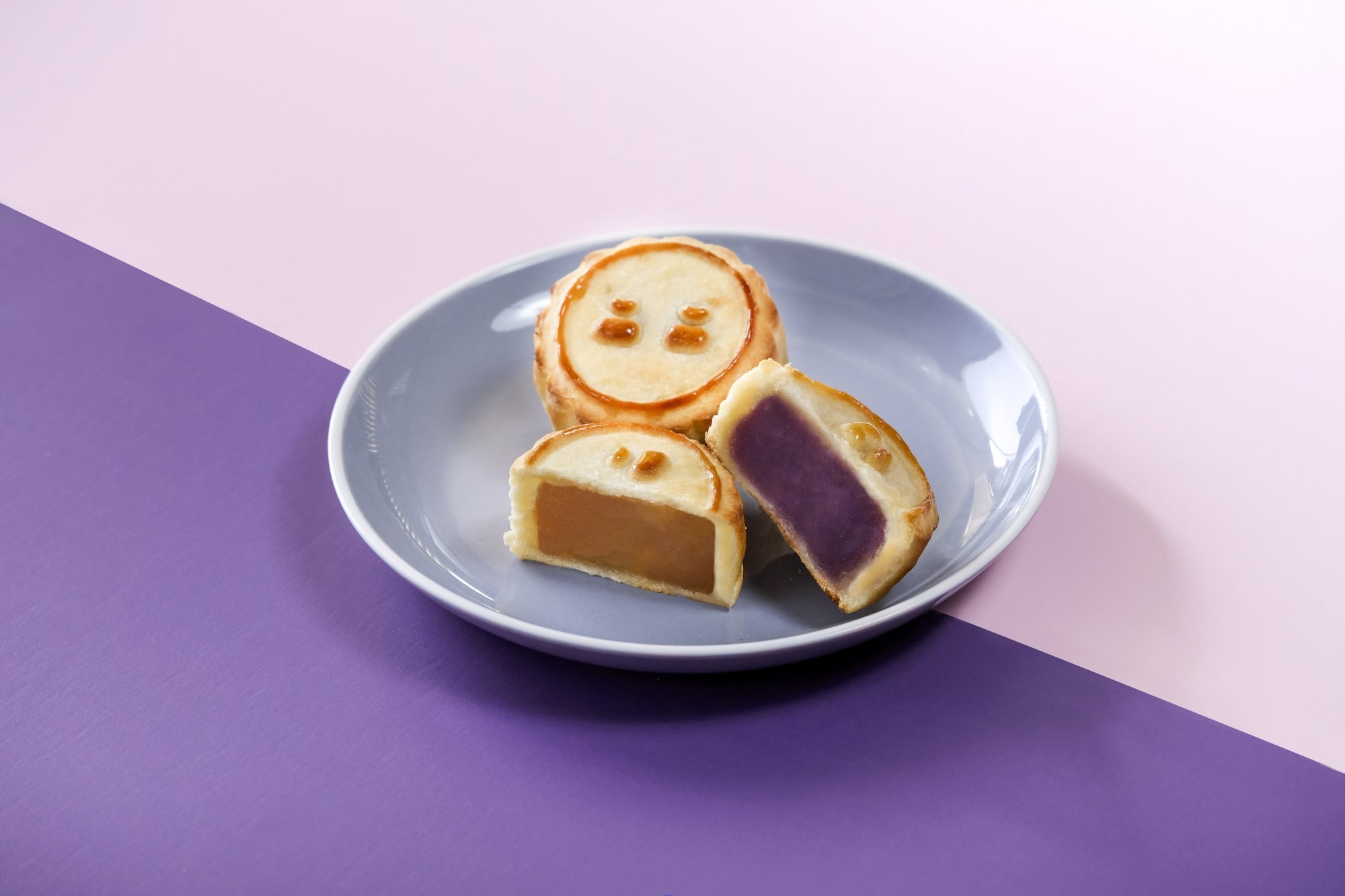 Miss Lee has just debuted a collection of modern vegan mooncakes for conscious foodies who want to indulge guilt-free. Featuring flavours like purple sweet potato and ginger as well as hawthorn and dark plum, these renditions are a contemporary take on the traditional sweet treat.
To place your order, visit Miss Lee at The Wellington in Central, or call 2881 1881.
The Cakery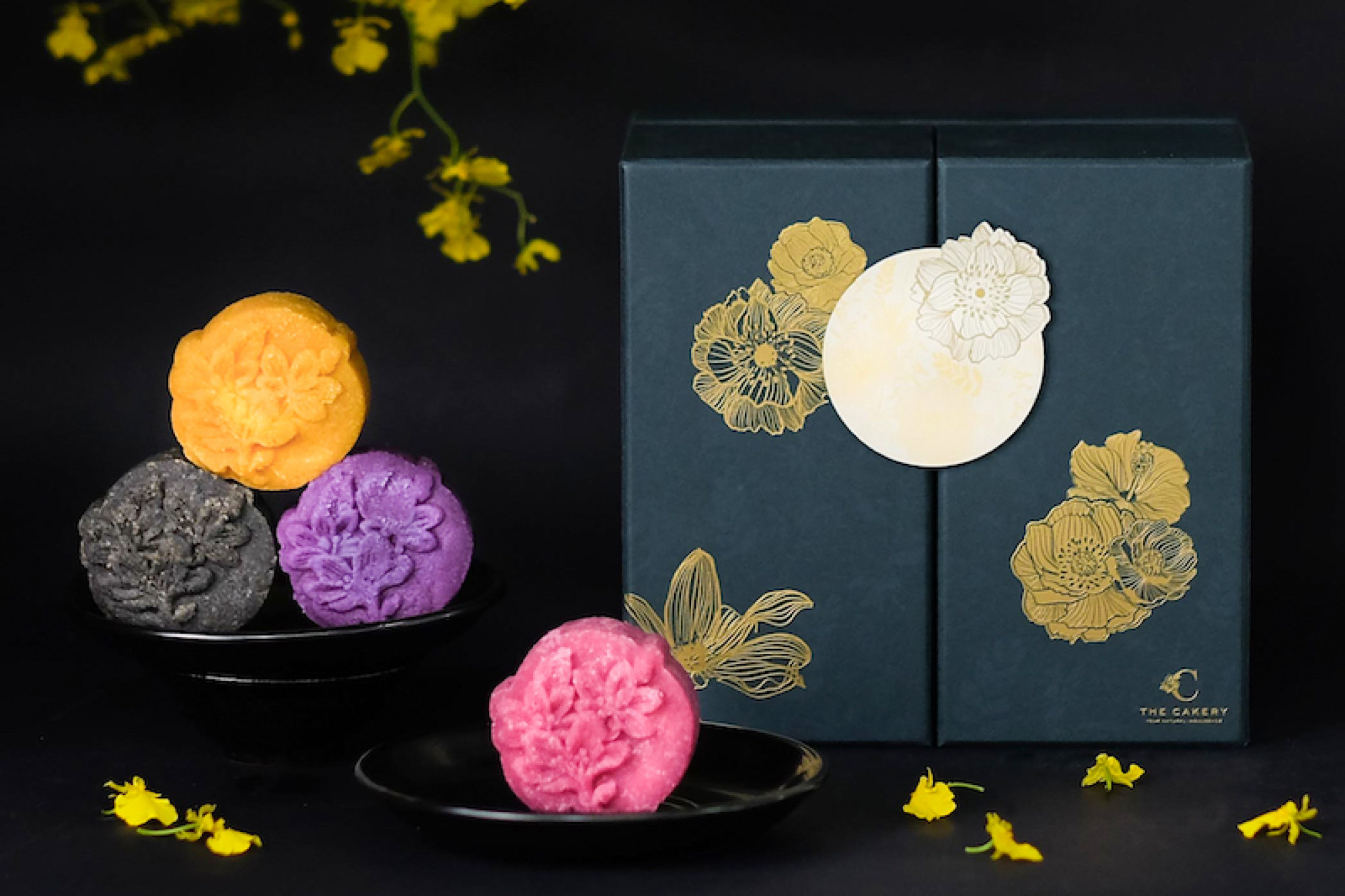 The Cakery has released a set of four gluten-free vegan mooncakes – all of them with creative and equally delicious flavour combinations. From black sesame lava and mango bean paste lava, to jasmine raspberry and taro bean paste, they're not only full of nutritional benefits but low on sugar too.
The Cakery's vegan mooncakes are available for purchase at their stores in Landmark, Central and Lee Garden Two, Causeway Bay.
Taste Gourmet Group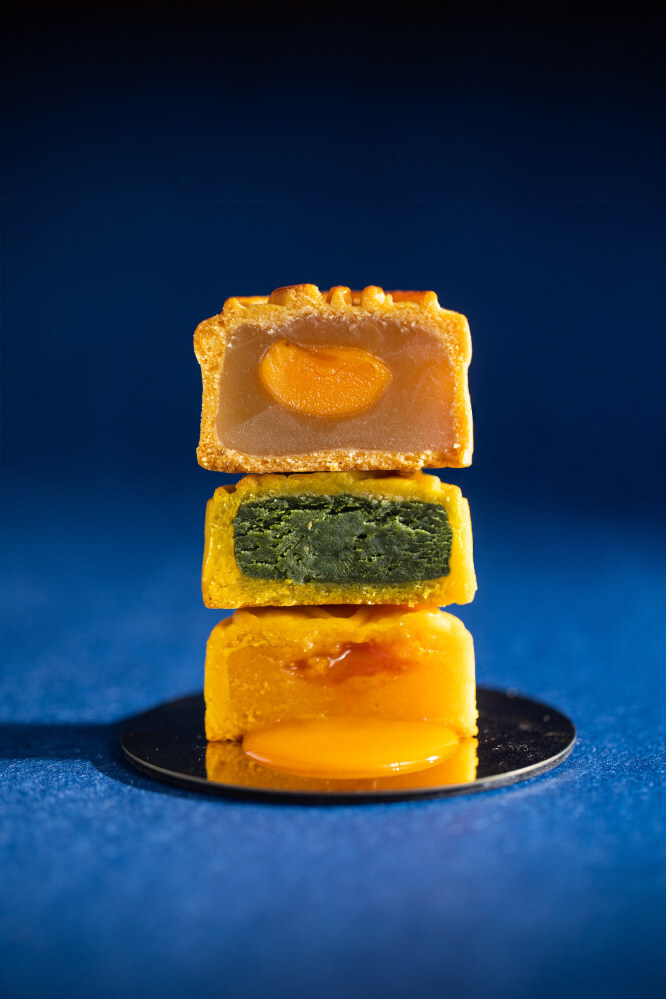 With a raft of restaurants across Hong Kong, the Taste Gourmet Group is venturing into mooncakes for the first time. Alongside more traditional fillings like white lotus seed with salted egg yolk and molten lava egg custard, their collection also features an Uji matcha mooncake.
Taste Gourmet Group's mooncakes are available for purchase on 3Mall's website or from The Gulu's app.

Would Gordon Ramsay approve of the 'Mooncake Wellington', which went viral on social media? Vegan foodies, meanwhile, can enjoy Miss Lee and The Cakery's options
Chilli Fagara's debut mooncake features an indulgent chilli-chocolate mochi filling, while Hyatt Centric Victoria Harbour has launched 4 dog-friendly pastries