Channel Zendaya by hopping onto the dramatic colourful jewellery trend: 5 dazzling pieces by Bulgari, Chopard, Boucheron, Mikimoto and Cindy Chao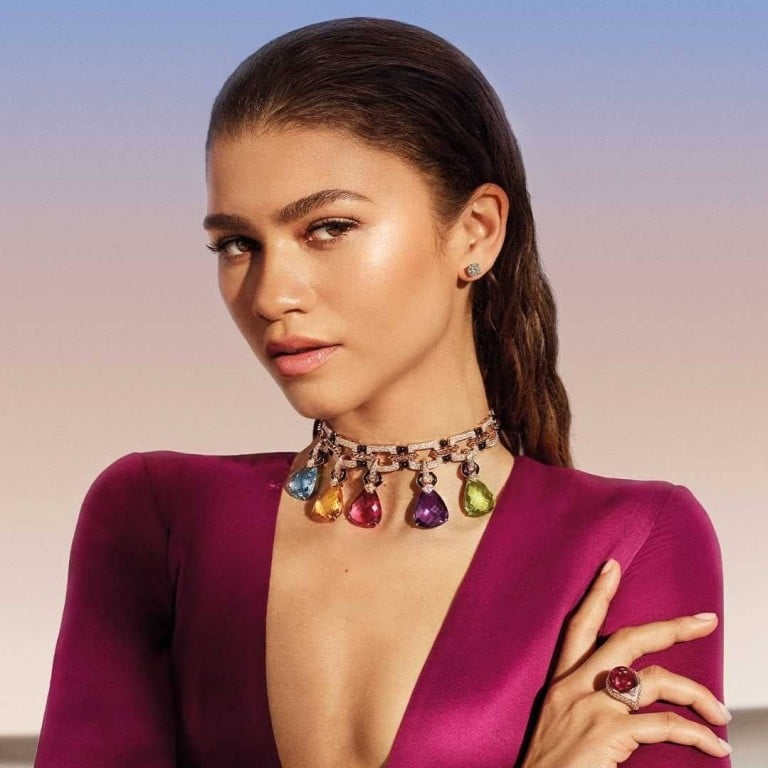 Celebrities like Zendaya have recently been spotted rocking
gorgeous multicoloured jewels
; with their kaleidoscopic hues dazzling from all angles, it's not difficult to see why jewellers are featuring them in their collections. If you want to take the maximalist approach yourself, these gemstones are sure to keep the summer colours alive as we approach autumn.
Boucheron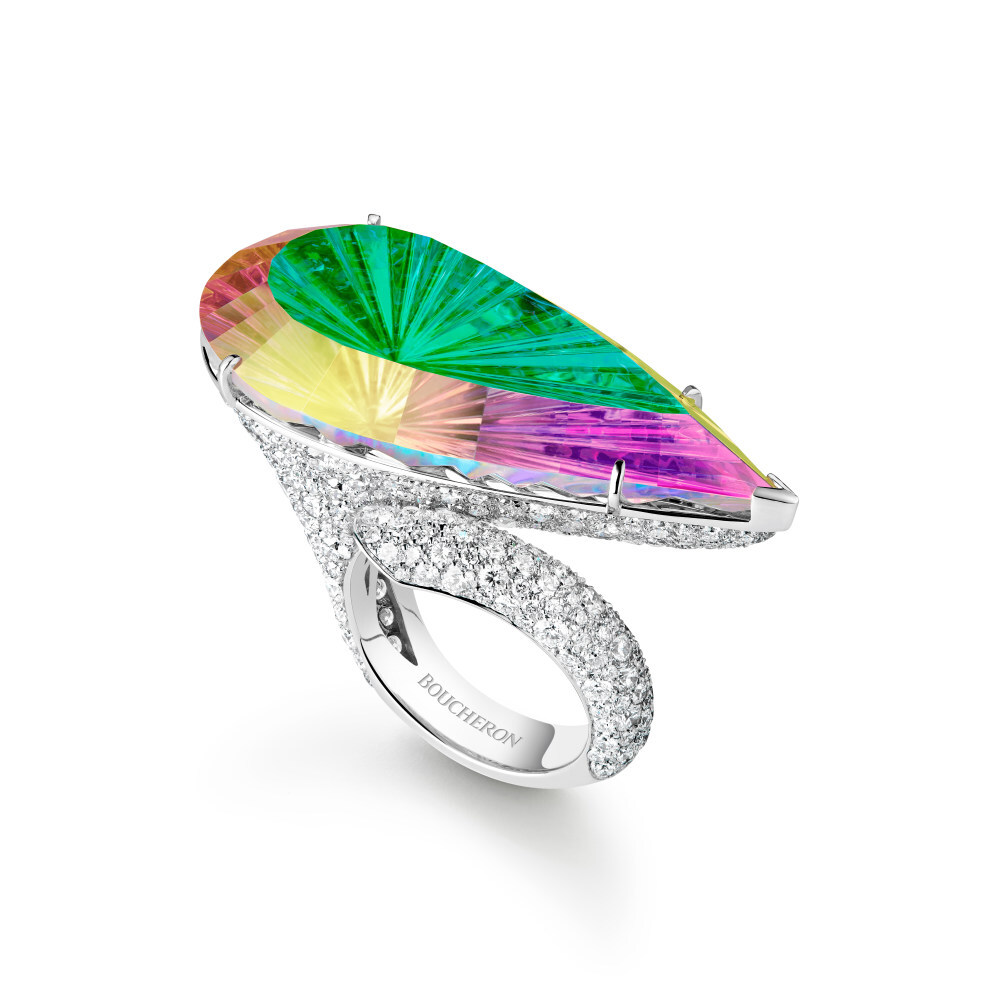 While the body of the ring is studded with diamonds, the Prisme is named for its whopping central crystal, given a holographic coating to mimic the weightlessness of a soap bubble and to ensure the Halo collection lives up to its name, US$90,500 (HK$705,000)
Chopard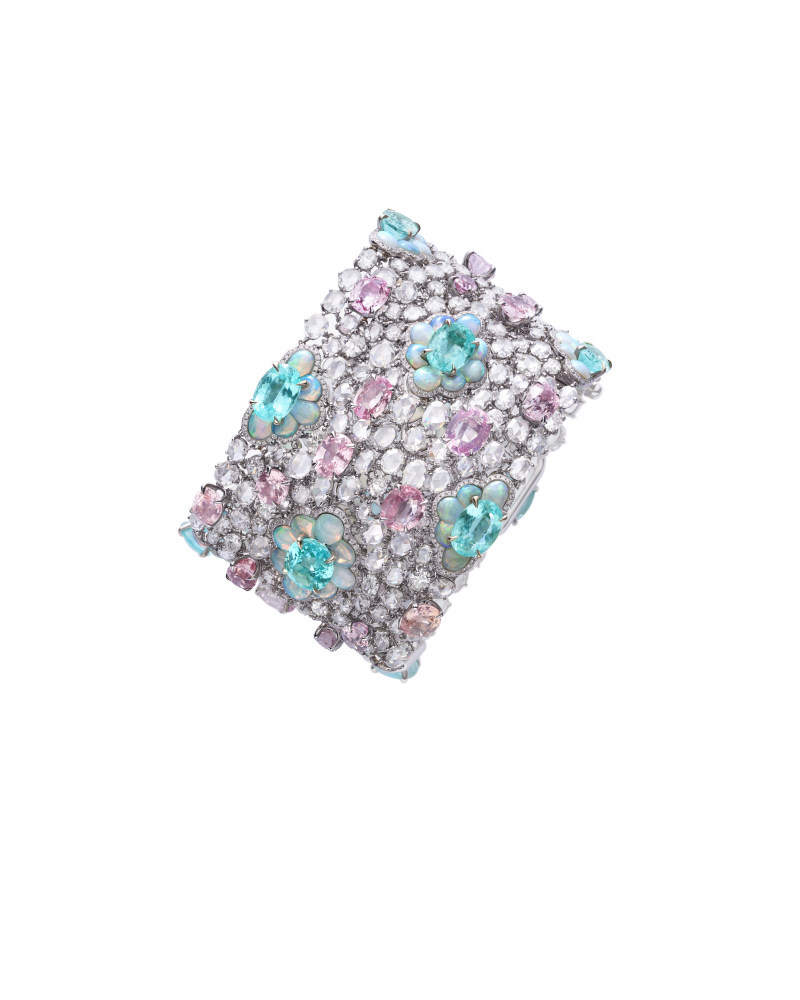 Taking the theme of paradise for its latest Red Carpet Collection, this bracelet is made of ethically sourced 18k white gold, speckled with Paraiba tourmalines, Padparadscha sapphires, opals and diamonds. Price upon request.
Mikimoto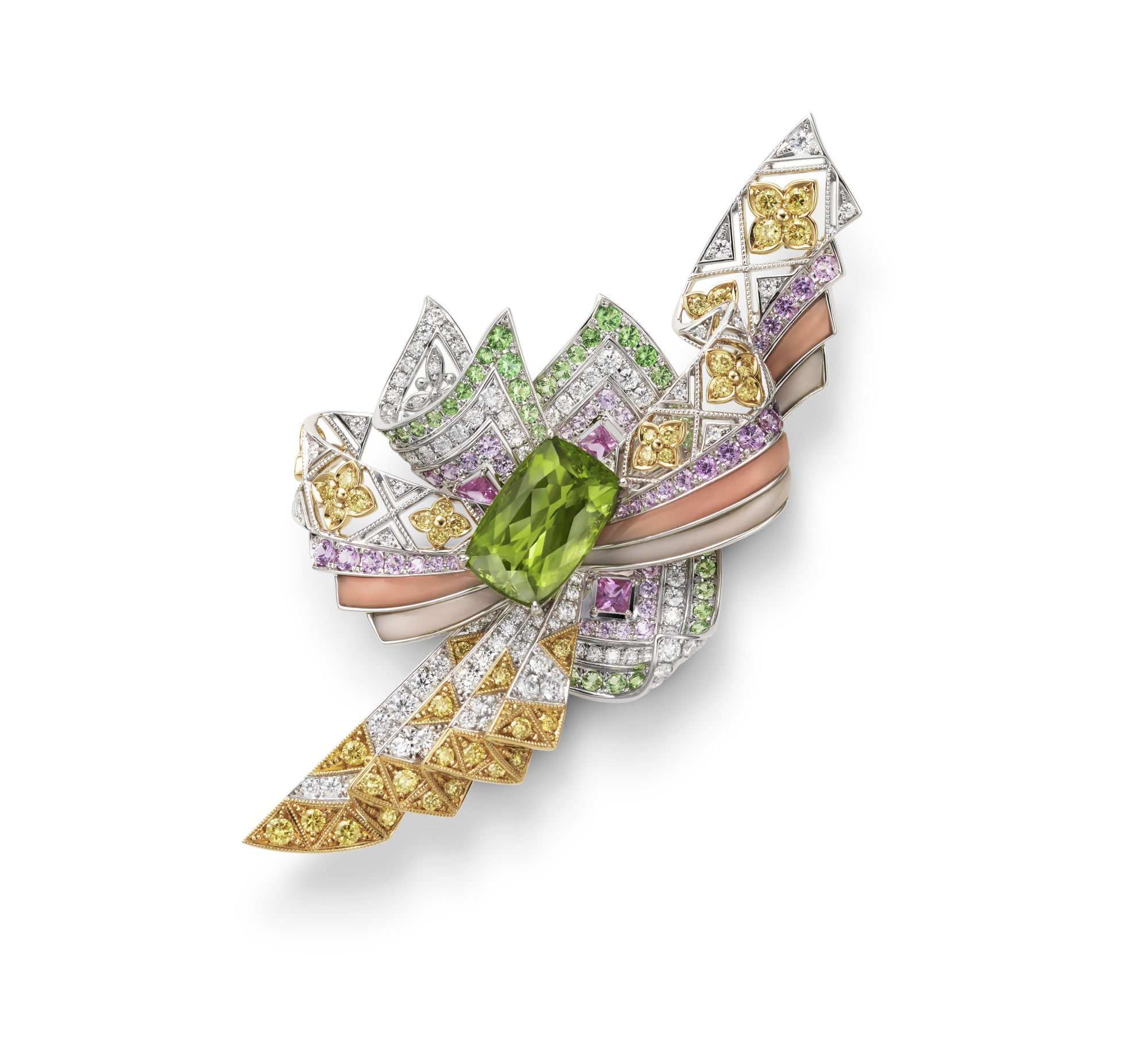 Taking inspiration from junihitoe, a ceremonial kimono of at least twelve layers, this brooch's folds are detailed with peridots, sapphires, garnets, diamonds and coral in 18k white and yellow gold. Price upon request.
Cindy Chao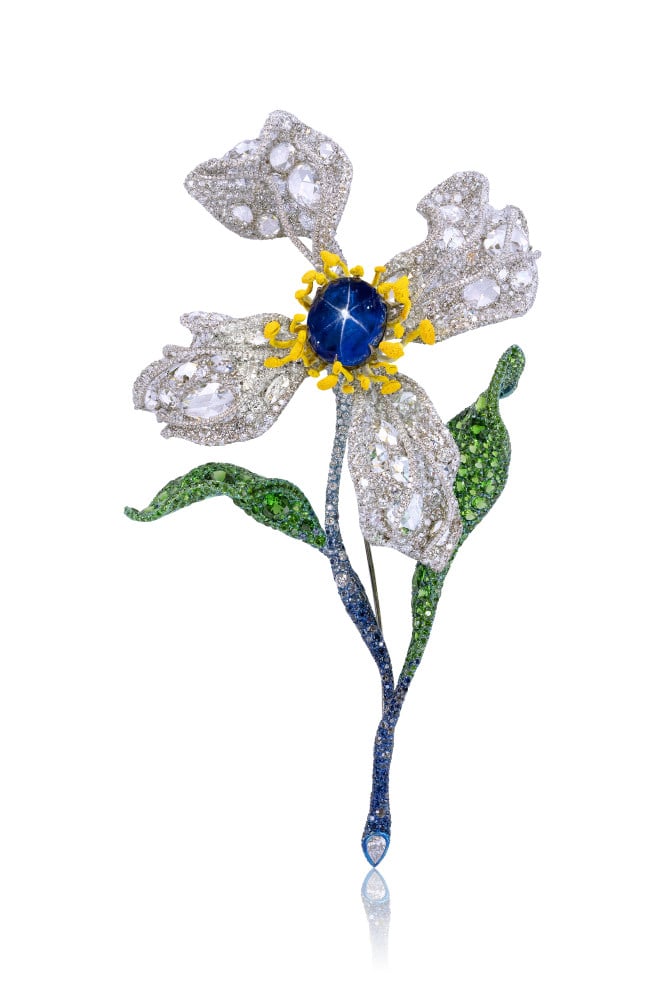 The Star Sapphire Magnolia Brooch features a 19.99-carat royal blue Burma star sapphire at the centre of its replica flower. Diamonds, emeralds and other crystals and gemstones are cleverly employed to form the petals, stem and leaves. Price upon request.
Bulgari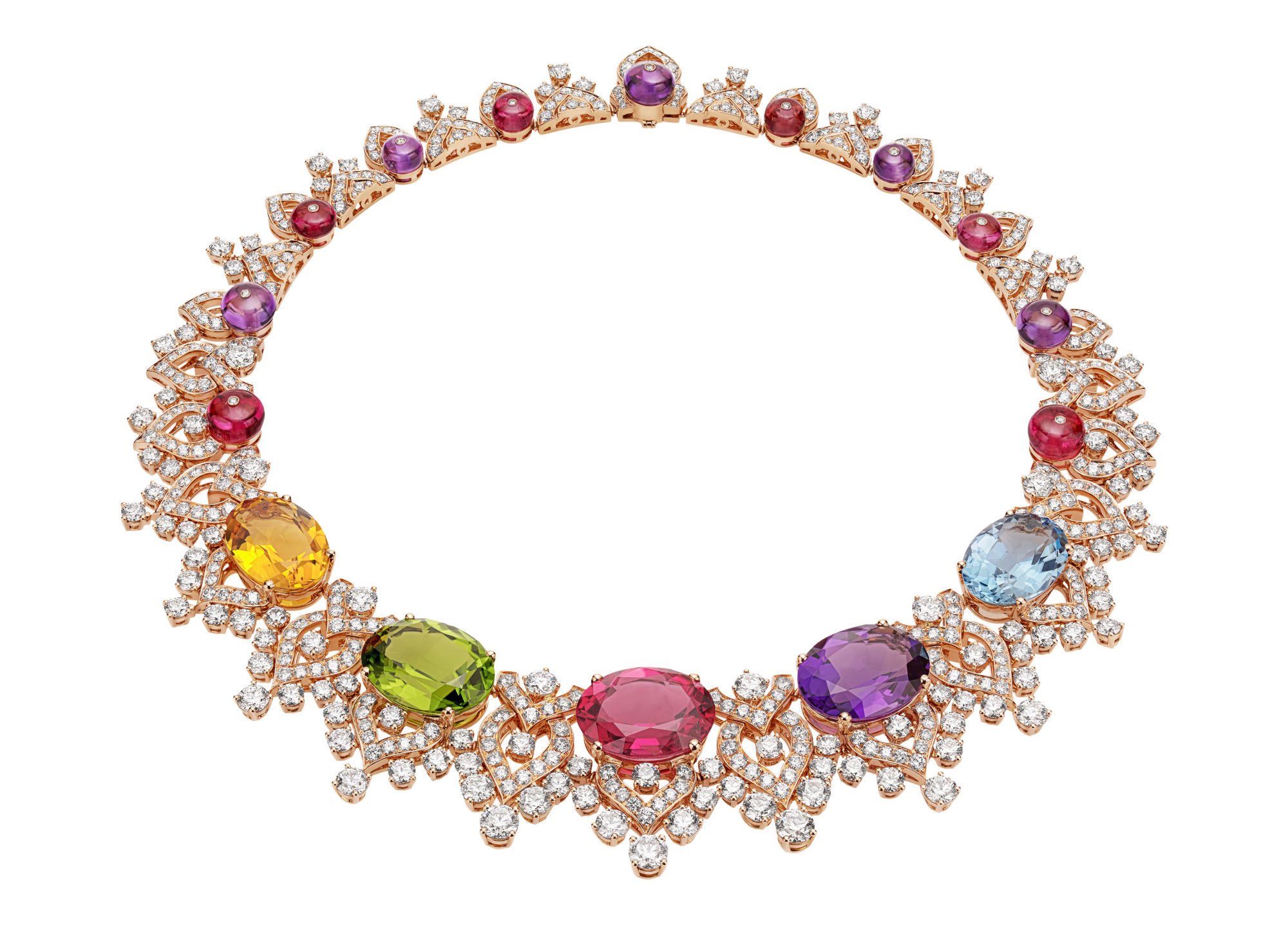 Channelling the bigger-is-always-better-ness of the Baroque era, this multicoloured necklace captures the essence of opulence. The glamorous mix of gems includes a citrine, peridot, rubellite and amethyst, plus aquamarines and tourmalines, all united by a framework of pink gold and diamonds. Price upon request.

Bulgari's statement Baroque-style necklace drips with seven kinds of gemstones – from diamonds to tourmalines – in pink gold
Boucheron's diamond-studded Prisme ring is named for its whopping rainbow central crystal, while Mikimoto's brooch is inspired by ceremonial junihitoe kimonos