Why millennials are moving into co-living creative hubs in London: inside the property trends regenerating Thameside's hip Canary Wharf and Greenwich neighbourhoods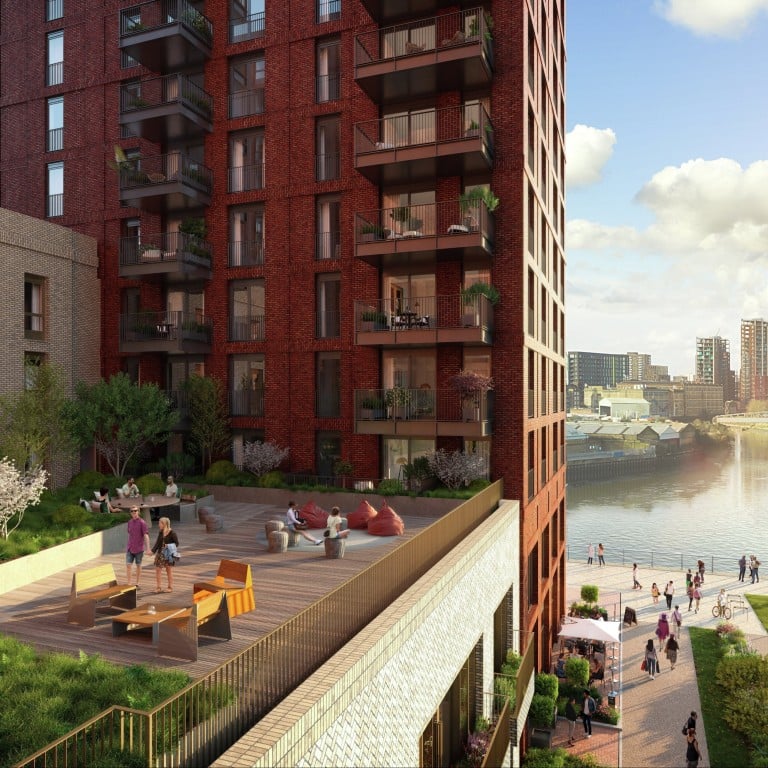 For London's creative talents, the lines between living and work spaces have always been blurred.
Artists and musicians were the first to find inspiration by immersing themselves in a cohort, but the take-off of co-working, co-living spaces globally has cast the net wider. This has spawned the emergence of creative hubs around London and the UK, enabling people to work, live and socialise within a like-minded community.
According to the British Council, which last year identified 316 creative hubs across the country, the model makes a difference to their communities in a multitude of ways, delivering social, cultural and economic values well aligned with a number of United Nations Sustainable Development Goals, including good health and well-being.
Justine Simons, London's deputy mayor for culture and the creative industries, agrees, observing that creative space "brings life and vibrancy to London, it's part of its DNA".
Research by Creative Land Trust, in collaboration with Get Living and Creative Estuary, also suggests there is a financial value to the benefits that creative industries bring to residential areas. House price data over a 10-year time frame suggests the presence of a creative workspace has added 4.4 per cent per annum to residential property values, with such homes outperforming the wider London residential market by a total of
44 per cent over the decade.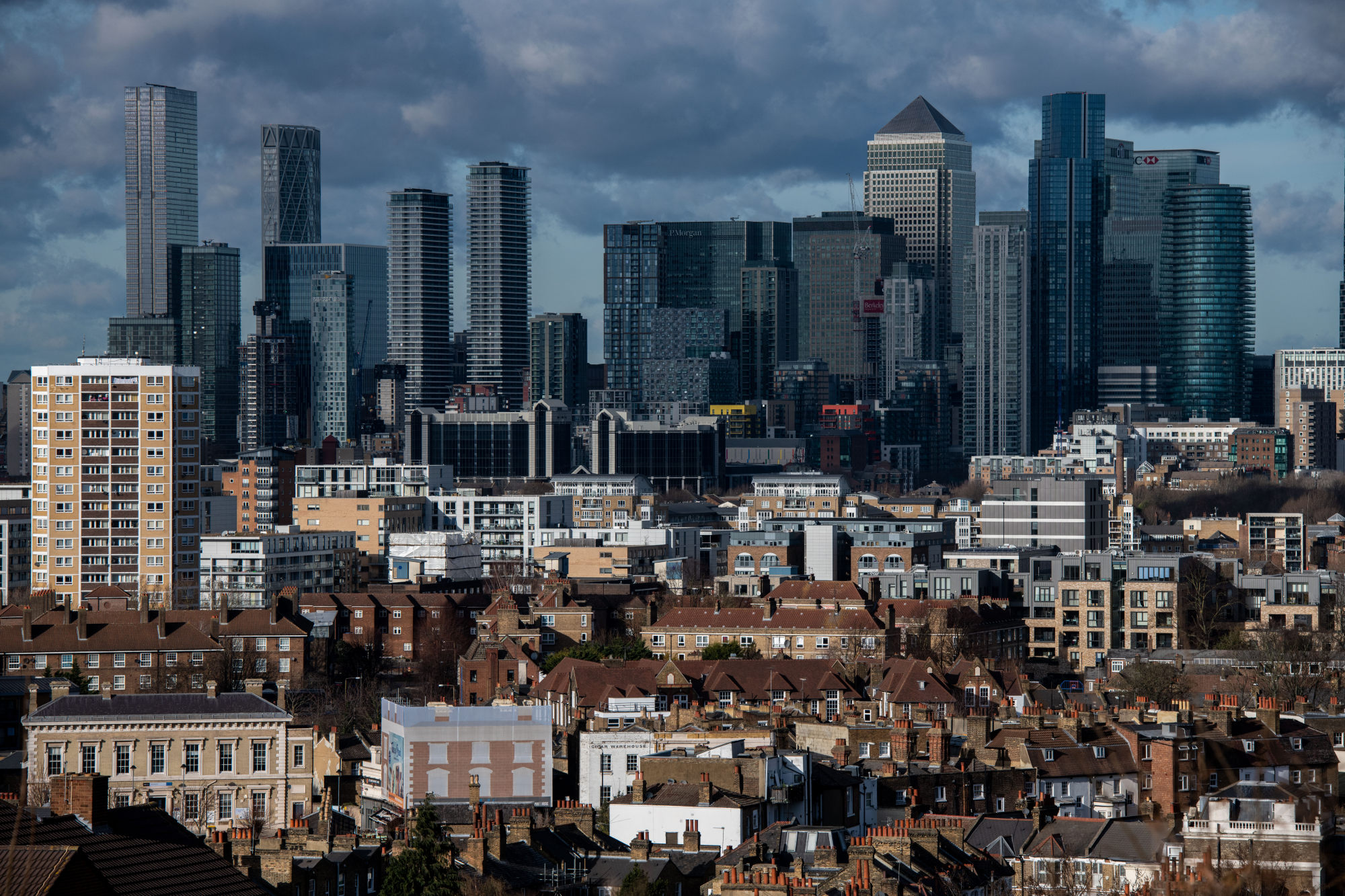 The report finds the outperformance in residential values is comparable to the local economic effect associated with such factors as large-scale urban regeneration, green or blue spaces, or popular schools.
Knight Dragon, developer of the Design District at Greenwich Peninsula, London's first permanent hub for the creative industry, has become a beacon for creatives since its opening in September 2021.
"Encompassing individual makers, ambitious start-ups, groundbreaking enterprises and industry leaders, the district brings together like-minded people with a passion for design, arts and culture," said Kerri Sibson, sales and marketing director at Knight Dragon.
"Now a thriving new destination, the series of courtyards, pathways and public spaces within the Design District has encouraged relationships to form and businesses to flourish, as well as providing exciting, unique amenities for local residents and new spaces to connect and engage."
Bordering Upper Riverside – the latest design-led residential address to complete on Greenwich Peninsula – residents enjoy a prime position, with these creatives as next-door neighbours. The collection of studios and one-, two- and three-bedroom flats, lofts and penthouses are arranged across five glass prism-shaped towers, all enjoying views across the city and beyond. Each of the buildings has been designed by a different British design icon, including Tom Dixon, Design Haus Liberty and Studio Ashby.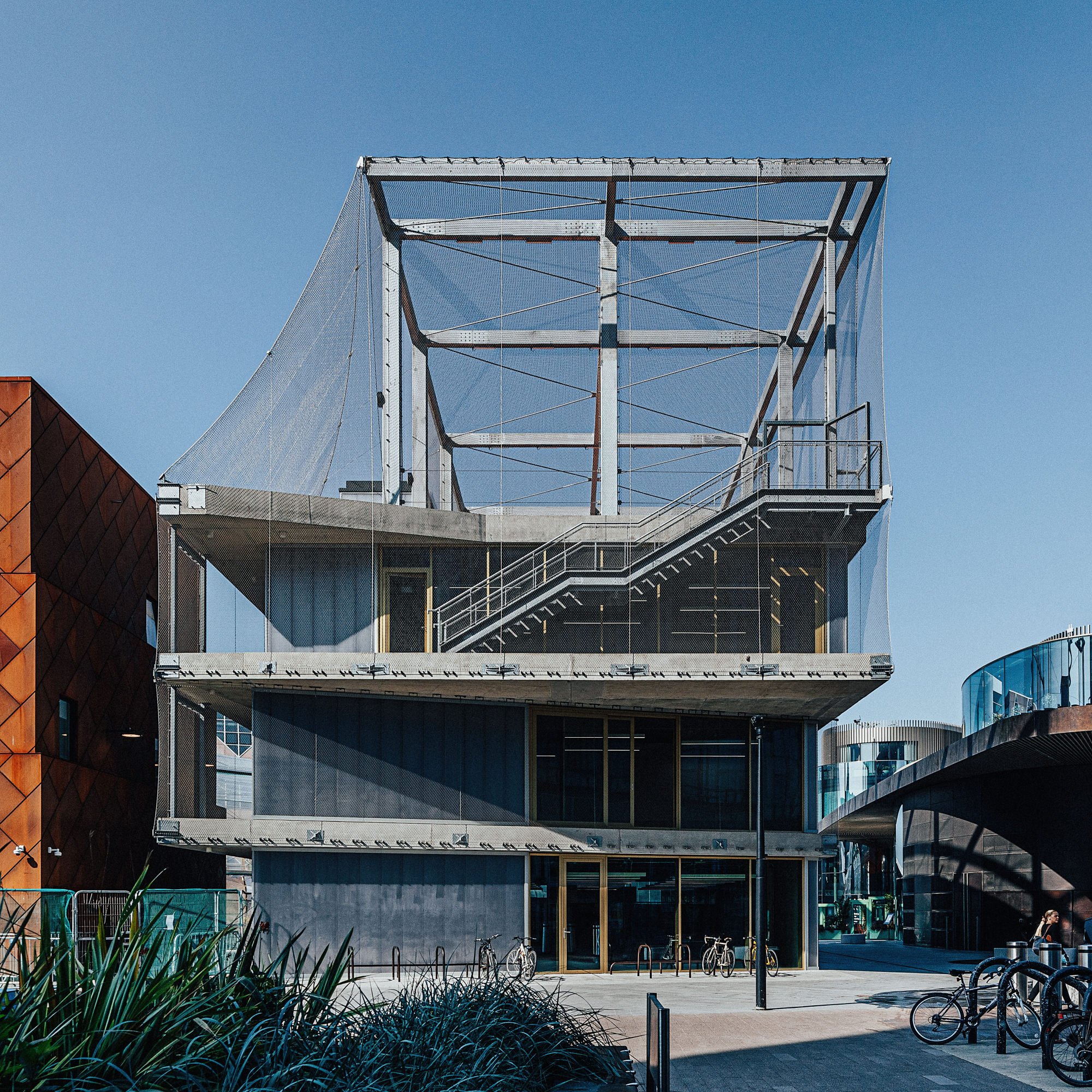 In the City of London, the Square Mile historically boasts a thriving arts, design and creative scene from The Barbican Centre to the London Symphony Orchestra and Guildhall School of Music and Drama.
Alex Greaves, sales and marketing director, Taylor Wimpey Central London, said that with more residents looking to stay local in the wake of the pandemic, initiatives like The Culture Mile – which is working to establish the City of London as a world-class hub of creativity, innovation and learning – are further animating the area and boosting its growing status as a desirable residential destination.
As a result, The Denizen, a collection of just 99 studio, one-, two- and three-bedroom flats in this rare locale, is more than 90 per cent sold. Designed for contemporary city living, the flats feature open-plan layouts – some opening to balconies or terraces – bespoke kitchens with stone worktops, engineered hardwood flooring and underfloor heating. Prices for the remaining units start at £765,000 (around US$1 million).
Even Canary Wharf, London's financial district, has had a creative infusion with the installation of the city's largest outdoor art trail. Its 75 sculptures and outdoor exhibitions feature stand-alone works by talented artists, integrated into the architecture of the area.
Brian De'ath, director of residential sales at Canary Wharf Group, said the precinct's commercial tenants – including innovative tech start-ups like Revolut – are proving a pull factor for residential sales at 8 Harbord Square, a newly launched collection of 82 loft-style flats.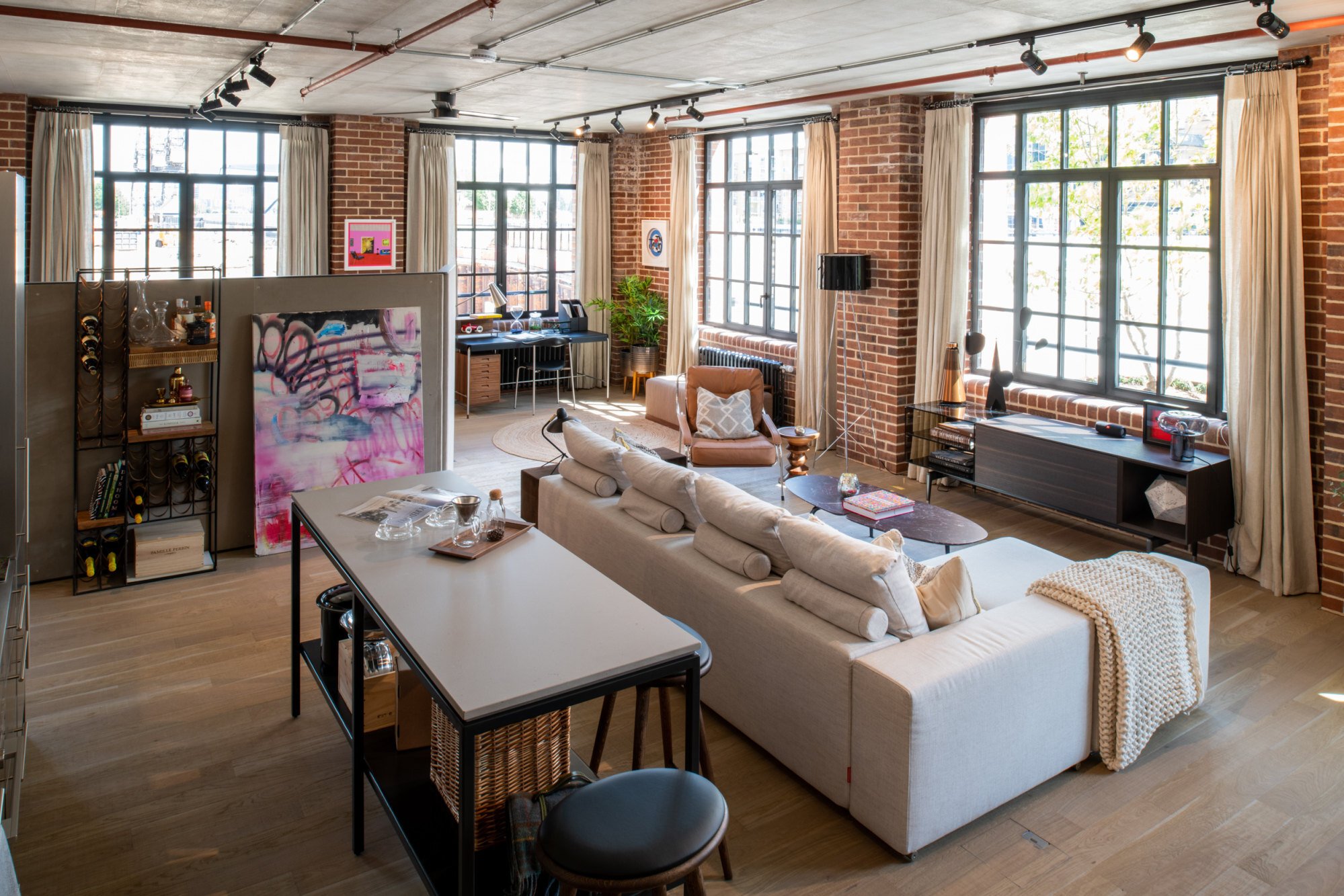 "Creative hubs are areas of London that often support businesses operating in specific sectors, or neighbourhoods that appeal to certain types of people," he said. "This means we have some incredibly entrepreneurial and innovative people who both live and work here rubbing shoulders on a daily basis, sparking new ideas and opportunities."
Inspired by the history of the London Docklands and the warehouse districts of Lower Manhattan, the flats at 8 Harbord Square have no fixed walls apart from those defining the kitchens and bathrooms. This allows owners to create tailored living spaces according to their needs – a flexibility particularly suited to creatives working from home.
The flats come in two types, the 809 sq ft Prospect loft and 1,037 sq ft Gramercy loft. Residents have direct access to Harbord Square Park and adjacent upcoming building The Lanes, its eclectic mix of shops, bars, cafes and restaurants intended to bring an energy reminiscent of Soho.
In East London, Poplar, an area known for its fashion and textile heritage, is already home to a vibrant and creative community of independent retailers. Poplar Works – delivered in partnership with housing association Poplar HARCA, London College of Fashion, University of the Arts London and The Trampery – provides more than 40 studio workspaces to independent and start-up businesses working in the fashion industry. Poplar Union is another community offering an accessible arts programme of theatre, music, workshops, health classes and family activities.
Poplar Riverside, developed by St William, is a major new regeneration scheme providing 2,800 homes including studios, one-, two- and three-bedroom flats, all with outdoor space and many offering river, park and city views. Over half of the development will be dedicated to green open space, including landscaped gardens, a public park and riverside walkway.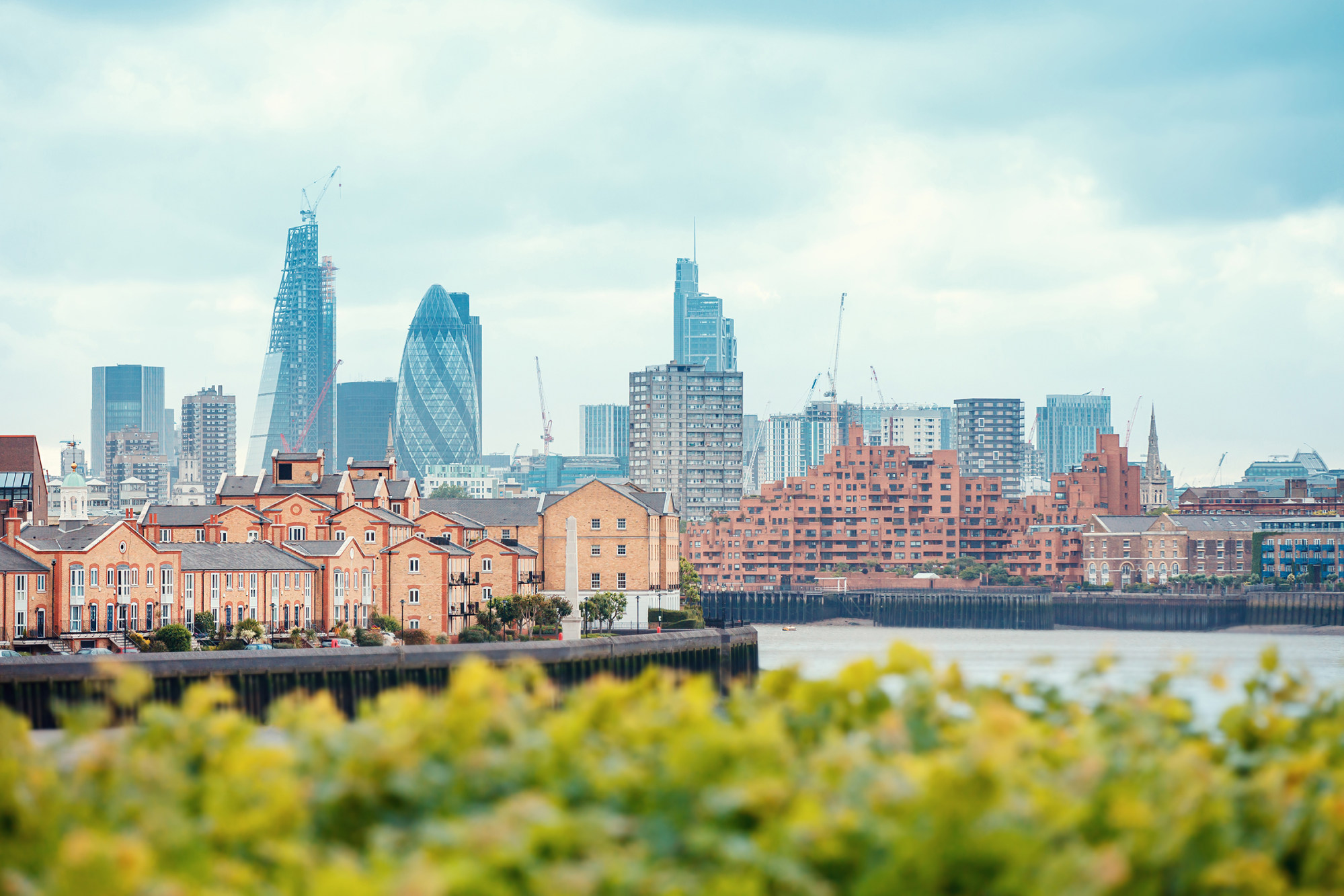 Exclusive residents' facilities include a Home Club featuring a 20-metre swimming pool, spa facilities, business lounge, private dining rooms, cinema and games room, and a 24-hour concierge service. The development will also include a new school, a commercial gym, a crèche, shops, restaurants and cafes as well as 90,000 sq ft of commercial space, a new Sainsbury's store and riverside pub. Prices start at £402,000 (HK$4.26 million) for a one-bedroom flat.
For creatives not yet ready to buy, December 2021 saw the completion of Get Living's latest rental building: Portlands Place, East Village. It shares the neighbourhood with another new project, The Lab E20, a hub for experiential retail, cultural exhibition and creative workspaces, with a focus on positive fashion and sustainable living, which hosts a range of workshops and events for the community.
The 524 flats across two towers are linked by a skybridge amenity space on the 10th floor, exclusive to residents and including a gym, well-being room, private dining area and kitchens, a cinema room, podcast studio and large terraces.
Rental pricing at Portlands Place starts at around £1,700 per calendar month for a one-bedroom studio flat, and £2,500 for two bedrooms, which includes high-speed wifi and a calendar of free resident events.
Buying guide
What you can buy from HK$5.16 million:
A studio flat at Upper Riverside in Greenwich Peninsula. On-site amenities include a cinema room, gym, swimming pool and sauna along with co-working and event spaces. North Greenwich Station is within a minute's walk.
What you can buy from HK$7.89 million:
A loft-style flat at 8 Harbord Square, Canary Wharf, London's first "blank canvas" project, purpose-built for the creatively adventurous. Designed by Karakusevic Carson Architects, the flats reflect the industrial heritage of the district with exposed brickwork, concrete ceilings, large industrial-style windows, engineered timber flooring and few internal walls.

Bordering Upper Riverside in Greenwich Peninsula, creative enclave Design District was conceived by design icons Tom Dixon, Design Haus Liberty and Studio Ashby
Other hipster-friendly co-living, co-working developments include The Denizen in The Culture Mile, Poplar Riverside and 8 Harbord Square near Canary Wharf