From Downton Abbey to Netflix's Anatomy of a Scandal: Michelle Dockery will reprise her role as Lady Mary in the film sequel and talks #MeToo, her recent engagement, and her inspiring family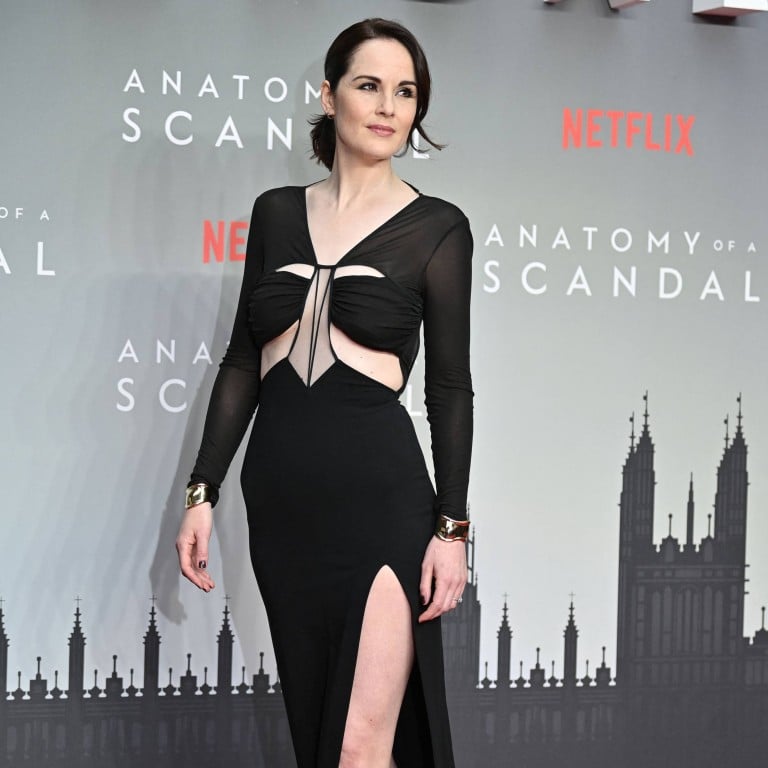 As the luminous Lady Mary Crawley of Downton Abbey, Michelle Dockery found a "once-in-a-lifetime" role that has earned her three Emmy nominations and worldwide recognition. Ever since the wildly popular British TV series debuted in 2010, audiences have gravitated towards Dockery's coolly imperious aristocratic temptress. It's the kind of momentous success that no one in the industry could have predicted, least of all the actress herself.
Following the enthusiastic response to the 2019 Downton Abbey feature film that raked in US$200 million worldwide, audiences are now being treated to the highly anticipated sequel, Downton Abbey: A New Era. The follow-up movie chronicles the further adventures of Lady Mary Crawley and her aristocratic world, reflecting the fading grandeur of the British Empire before and after World War I, and the 40-year-old Dockery is grateful for the opportunity to return to her career-defining role.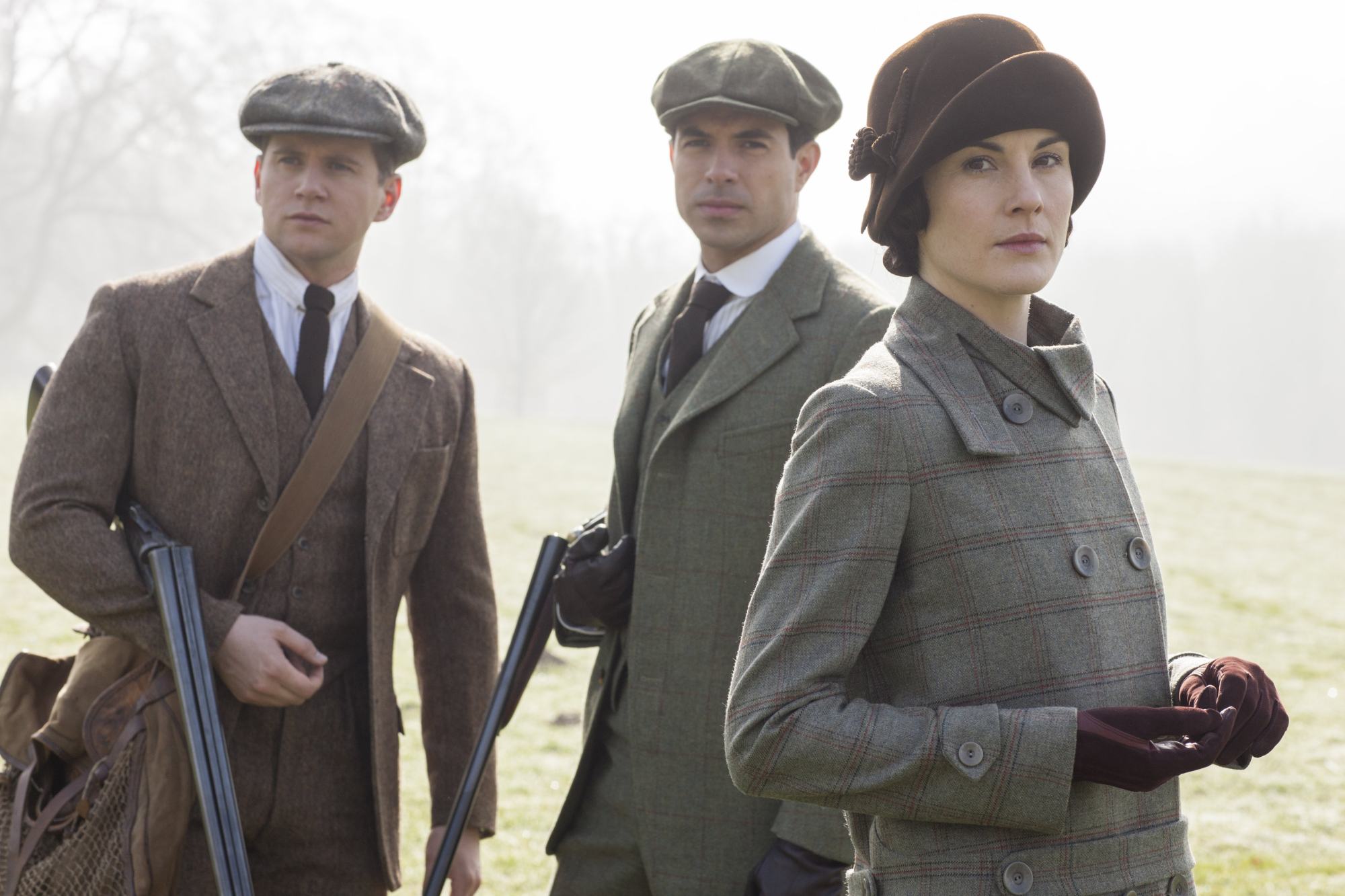 "It was like going home, like it always is," Dockery said. "It's wonderful to spend time apart, and then we'll come back together because we are like a family. I love playing her. And I love what [series creator/writer] Julian [Fellowes] comes up with for each character. It's always so unexpected and something new."
In the case of Lady Mary, some of Dockery's own unflinching personality has seeped into Mary's incandescent charm and self-confidence. The actress herself resists all comparisons with her screen alter ego and was particularly intent to bring more warmth to the character over time.
"She's very different from me and so it was always interesting from the start to play someone who is cool and aloof and can be unpleasant at times. I've also been able to add many different layers to soften her and make her less forbidding than she has a tendency to be," she said.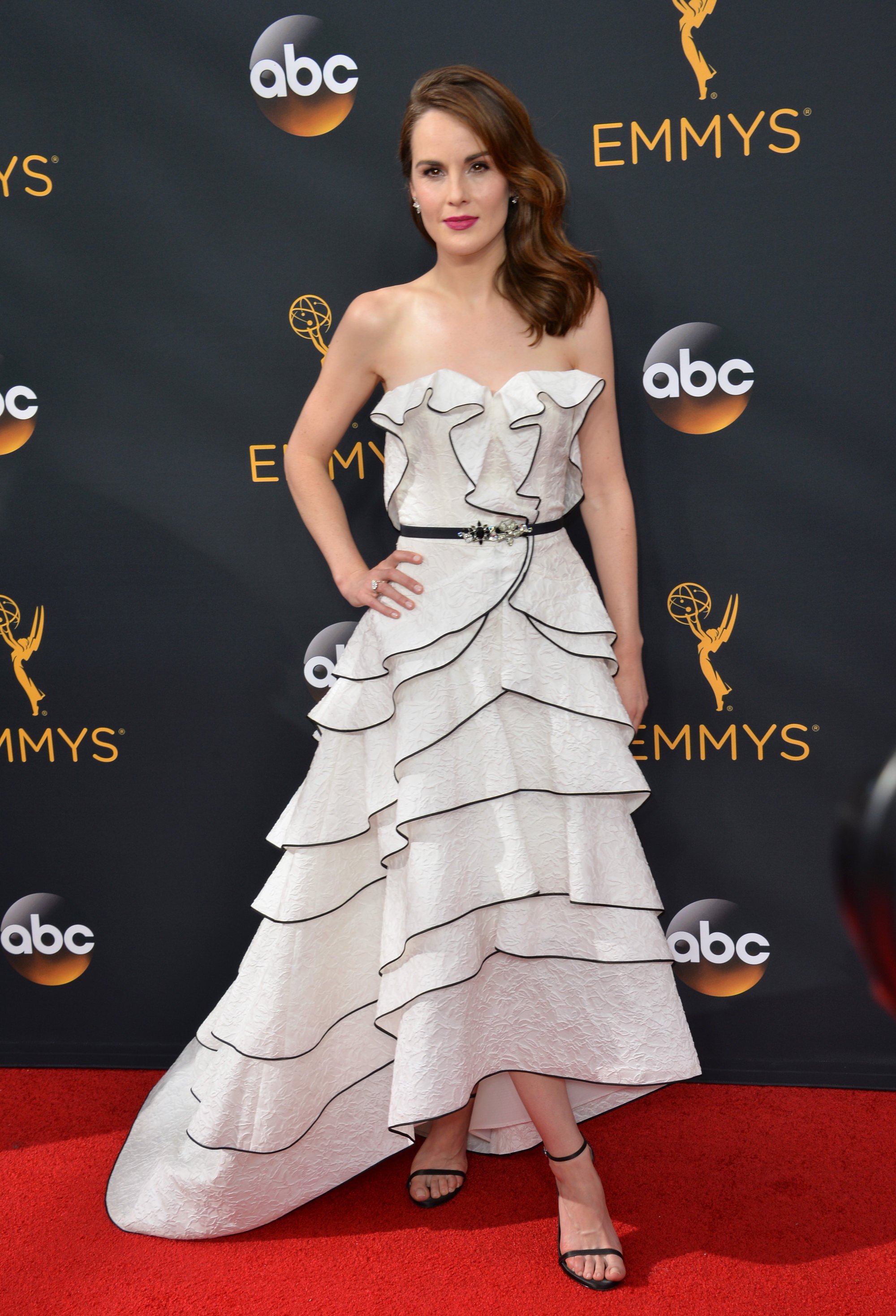 "But what I've always loved about Mary is her complexity and willingness to question the many limitations that were imposed upon women in her time, especially the social pressures involving men and marriage. Mary is quite a modern woman in that sense."
Ultimately, Dockery is proud of having been able to empower other women who have watched Lady Mary evolve over the years. She is also keenly aware of how important it is for the entertainment industry to continue developing dynamic and confident female characters that better reflect changing social and political values.
"I was very lucky that I started finding work at a time when a lot more serious and nuanced roles were beginning to be created for women. I've often been able to play complex, independent women where one can explore strengths as much as weaknesses and contradictions. That is the kind of richness and depth to a character that you're always searching for," she added.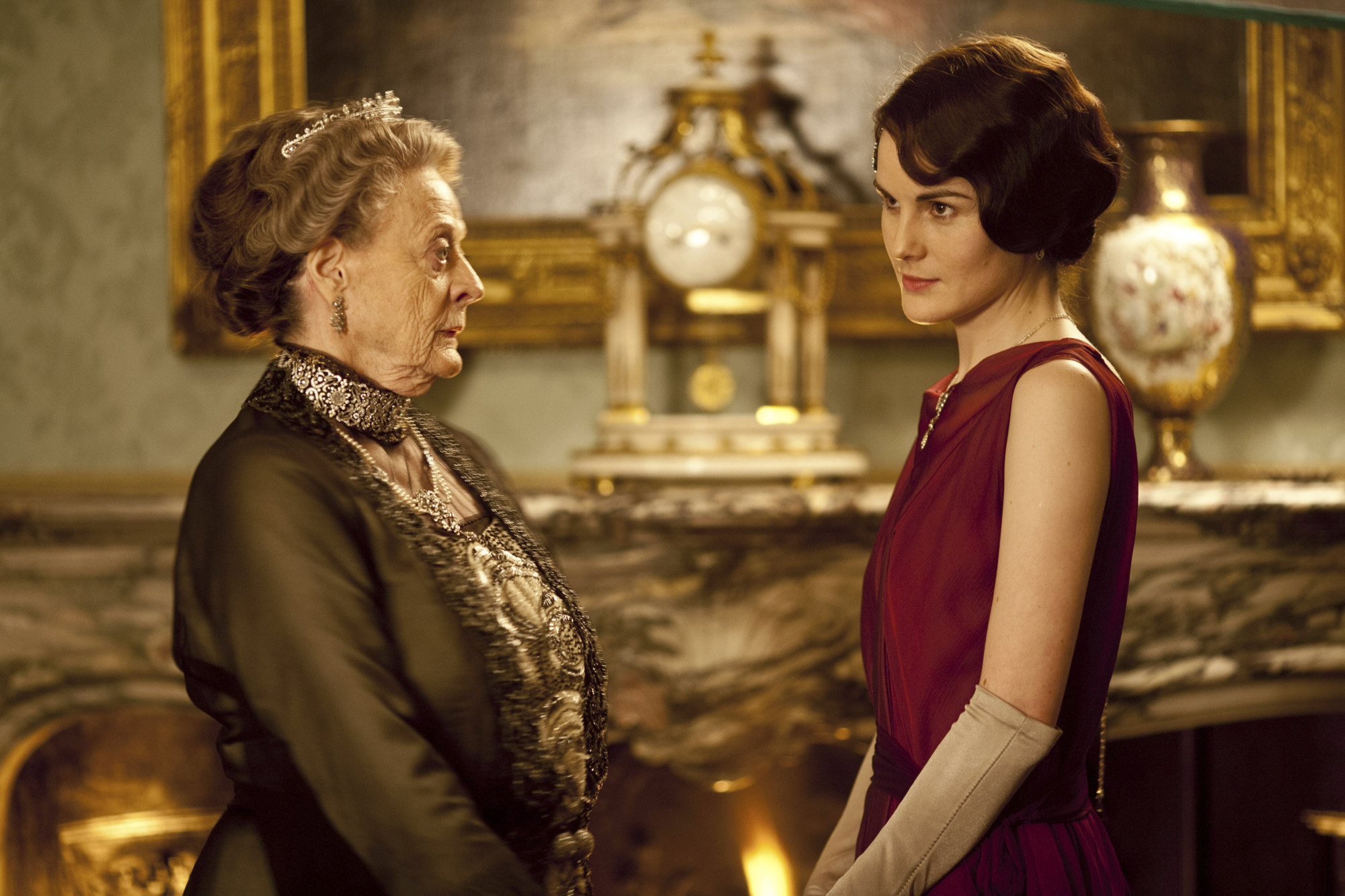 Meanwhile, audiences will get to see Dockery in a very different project – Anatomy of a Scandal – a six-part Netflix series that launched on April 15. Dockery plays relentless British barrister Kate Woodcroft who gets involved in the sexual and political intrigue surrounding the high profile trial of a prominent UK cabinet minister, James Whitehouse (Rupert Friend of Homeland), his wife Sophie (Sienna Miller) and Olivia Lytton (Naomi Scott), the ministerial colleague who has accused Whitehouse of rape.
Dockery brings an extraordinary amount of gravitas and intelligence to the role of Woodcroft, which allowed her to explore different layers of her own personality as compared to that of her Downton Abbey alter ego. She relished the opportunity to dive into her cool, tough-minded Barrister who attempts to unravel the complex political, sexual and legal elements to a story that will that keeps audiences on edge from beginning to end.
"I like to play strong women. And even if they're not strong, they have to be interesting, you know? Multi-faceted, complex, complicated, three-dimensional – yes, and flawed, too, because people are. Anything but boring," she says.
One of the interesting aspects to Anatomy of a Scandal is the way the narrative unfolds from the viewpoints of the key players in the drama. Dockery also appreciated how the series treated the broader issues of sexual politics and assault with a high level of care and fairness.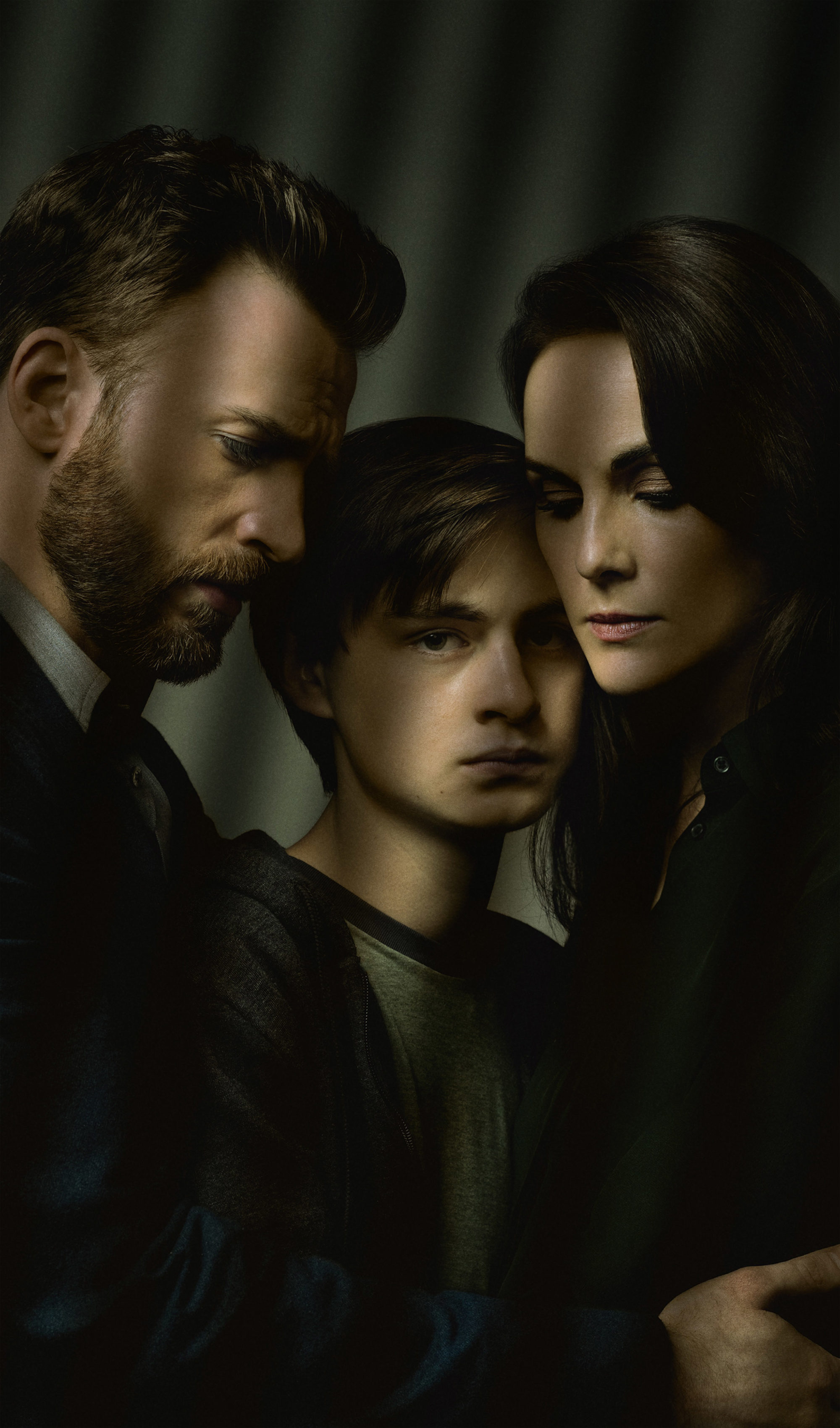 "After the #MeToo movement we are much more sensitive to the conversation around these issues. You go on this journey with these characters and see it from their perspective. The show's shot in that way. It's handled really well in the show, and I think it will create conversation."
Added Dockery: "Certainly there are themes of privilege and consent at the heart of this tale about dark goings-on at Westminster, the underbelly. So of course it's a timely piece and a very important story to tell."
Not only is 2022 shaping up as a very big year for Dockery professionally, but the tall (1.73 metre), willowy actress recently announced that she is engaged to Jasper Waller-Bridge, the 34-year-old TV producer and brother of Fleabag creator/star Phoebe Waller-Bridge. The couple made their home in North London and have been together for the past three years.
Certainly, fans of Dockery will be pleased that she has found happiness again after the tragic death of her former fiancé, Irish public relations executive John Dineen, in December 2015. He was stricken with a rare form of brain cancer that claimed his life only a matter of months before they were due to be married.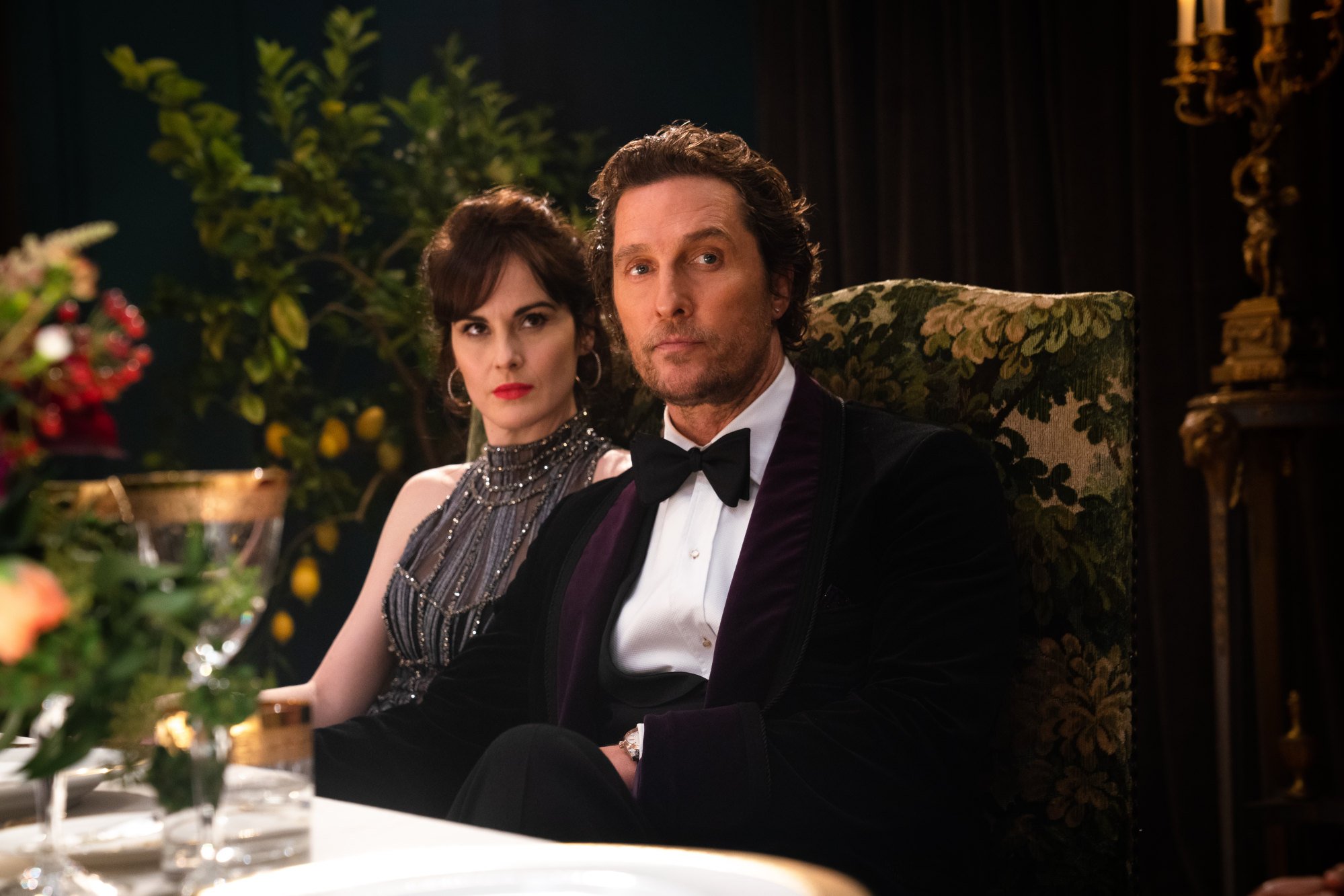 But Dockery is a resilient woman and she has been able to rebuild her life not only through her work but also by drawing on her mother, a former hospital carer, for support and strength.
"My mother is my true source of inspiration – she is the strongest woman I've ever known," Dockery says. "My dad's just amazing too. And my two older sisters are very brave and extraordinary sisters. I belong to a large family of women who are confident and fearless in their approach to life. They taught me from an early age to defend myself and to protect myself.
"Both my parents have shown [me and my sisters] the humorous side of things and taught us not to take ourselves too seriously. And I think my sense of humour helps me manage those difficult situations you face in life."

Her Downton role earned her three Emmy nominations while she's also been in Guy Ritchie's film The Gentlemen with Matthew McConaughey and Hugh Grant
Her former fiancé, John Dineen, died of brain cancer, but she is now engaged to Jasper Waller-Bridge, TV producer brother of Fleabag creator/star Phoebe