Paris' Haute Couture Week: Giorgio Armani's sparkling tribute to 1930s art deco and painter Tamara de Lempicka celebrates geometry, graphicism and pure frivolity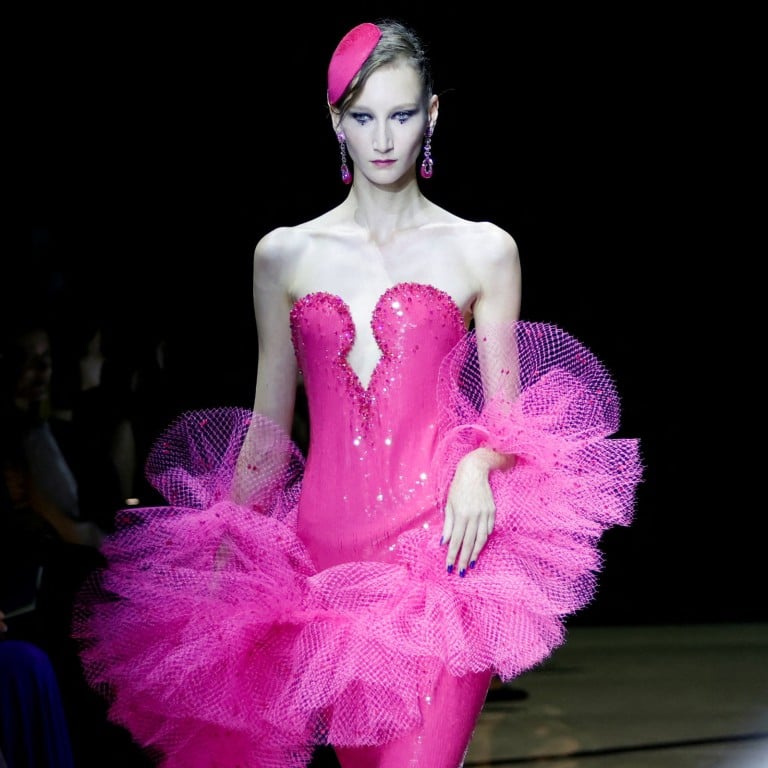 Giorgio Armani Prive's
Haute Couture autumn/winter 2022-2023
collection saw a geometric runway cross-pollinate to gentle geometry – and delighted with its tailoring. This couture season, the Italian fashion legend wanted to "give new space to sparkle and frivolity" inspired by the universe of art deco Polish painter Tamara de Lempicka.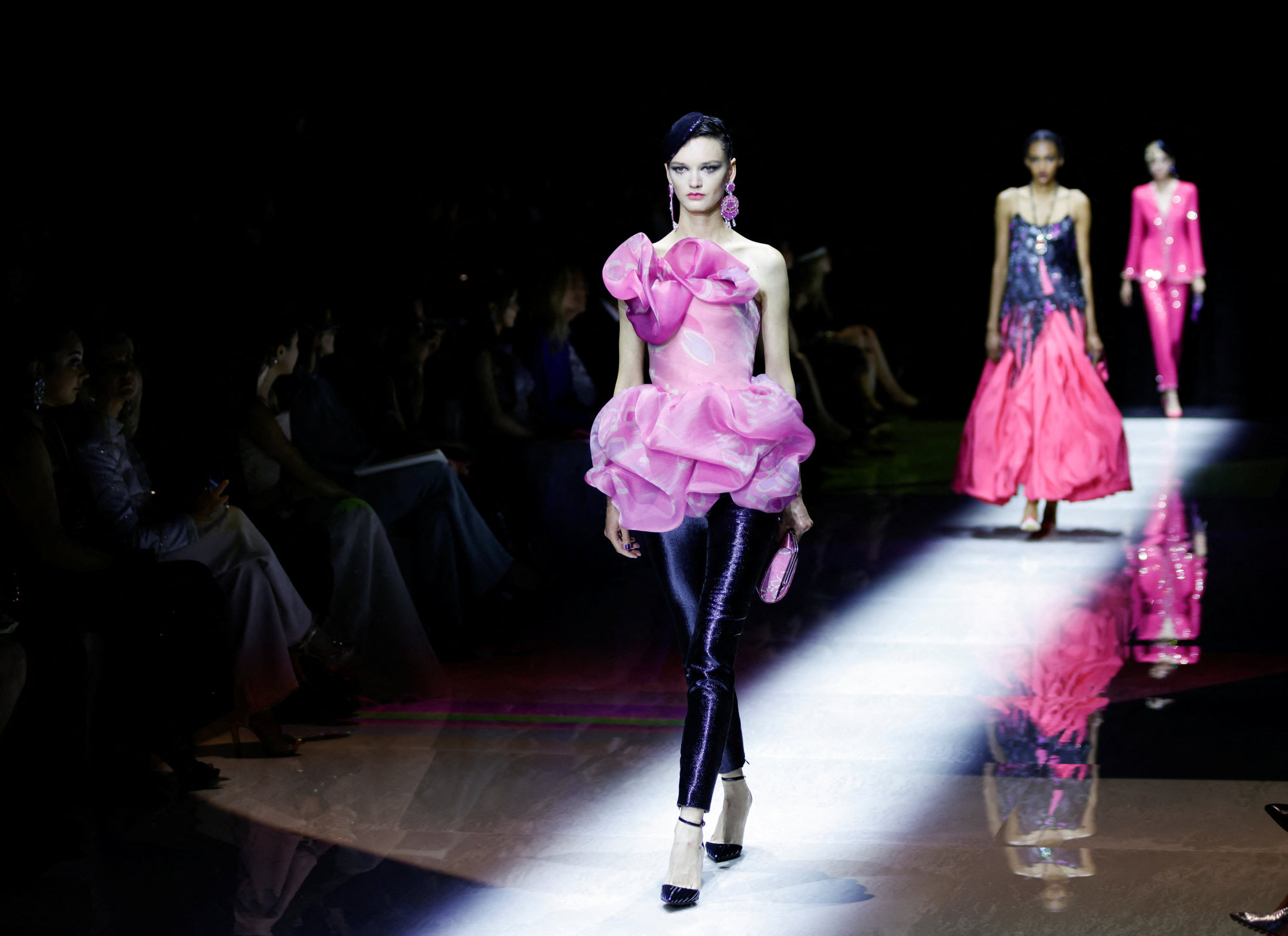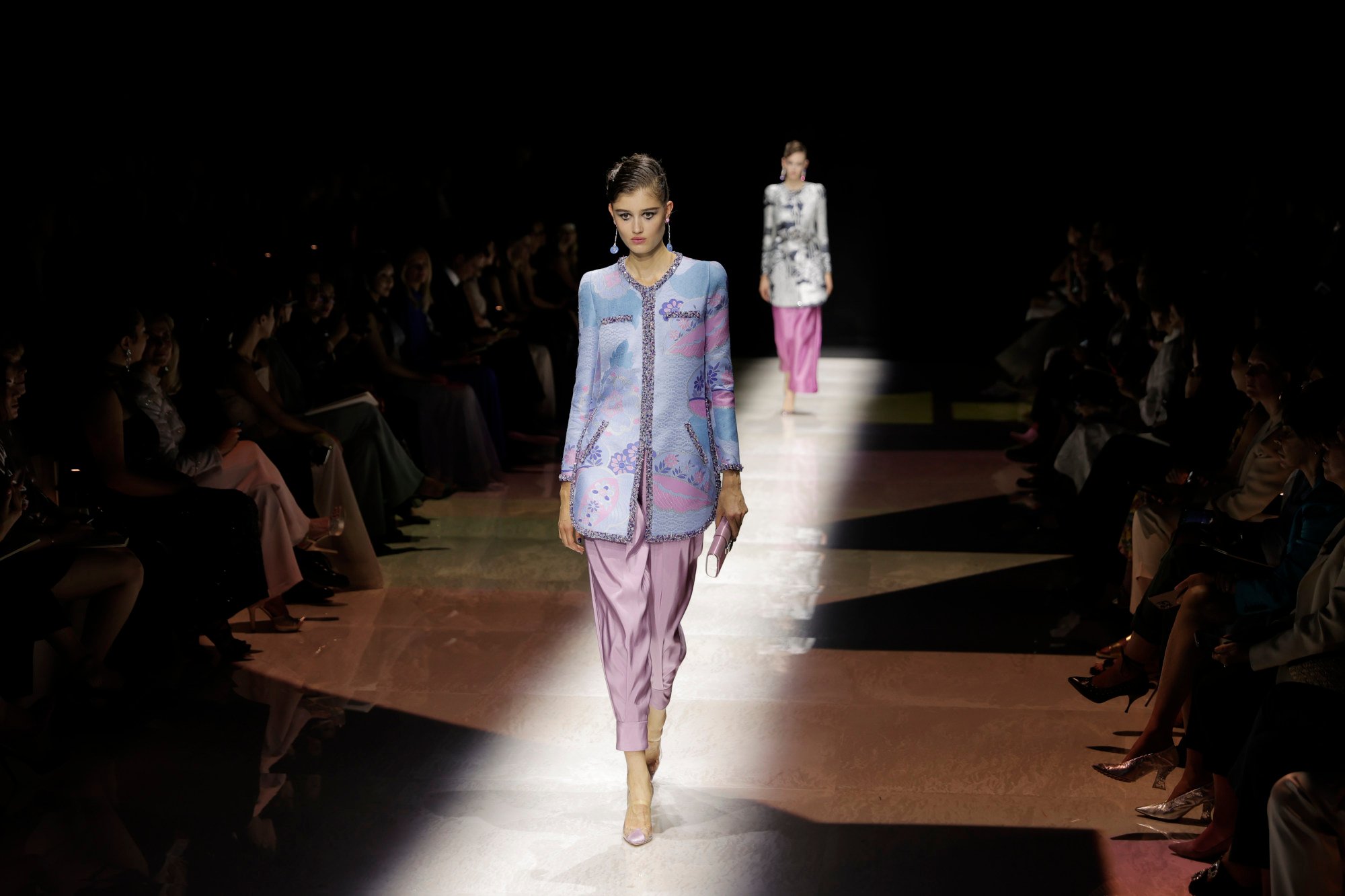 On the runway, the heyday of the graphic art deco movement – the 1930s – was evoked through a graphicism in the silhouettes. Art deco was a movement created in reaction to Art Nouveau, replacing the latter's undulating shapes with geometry.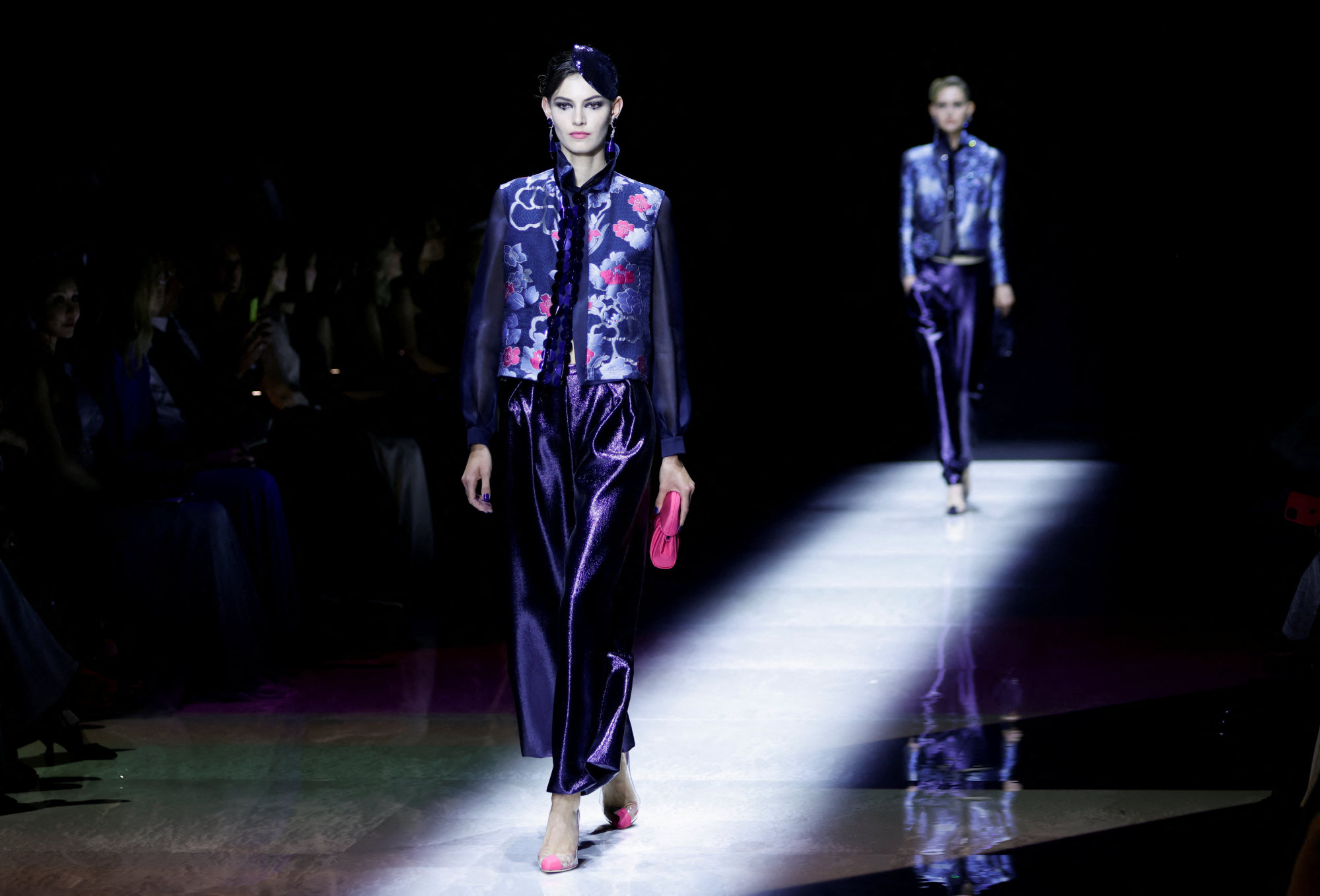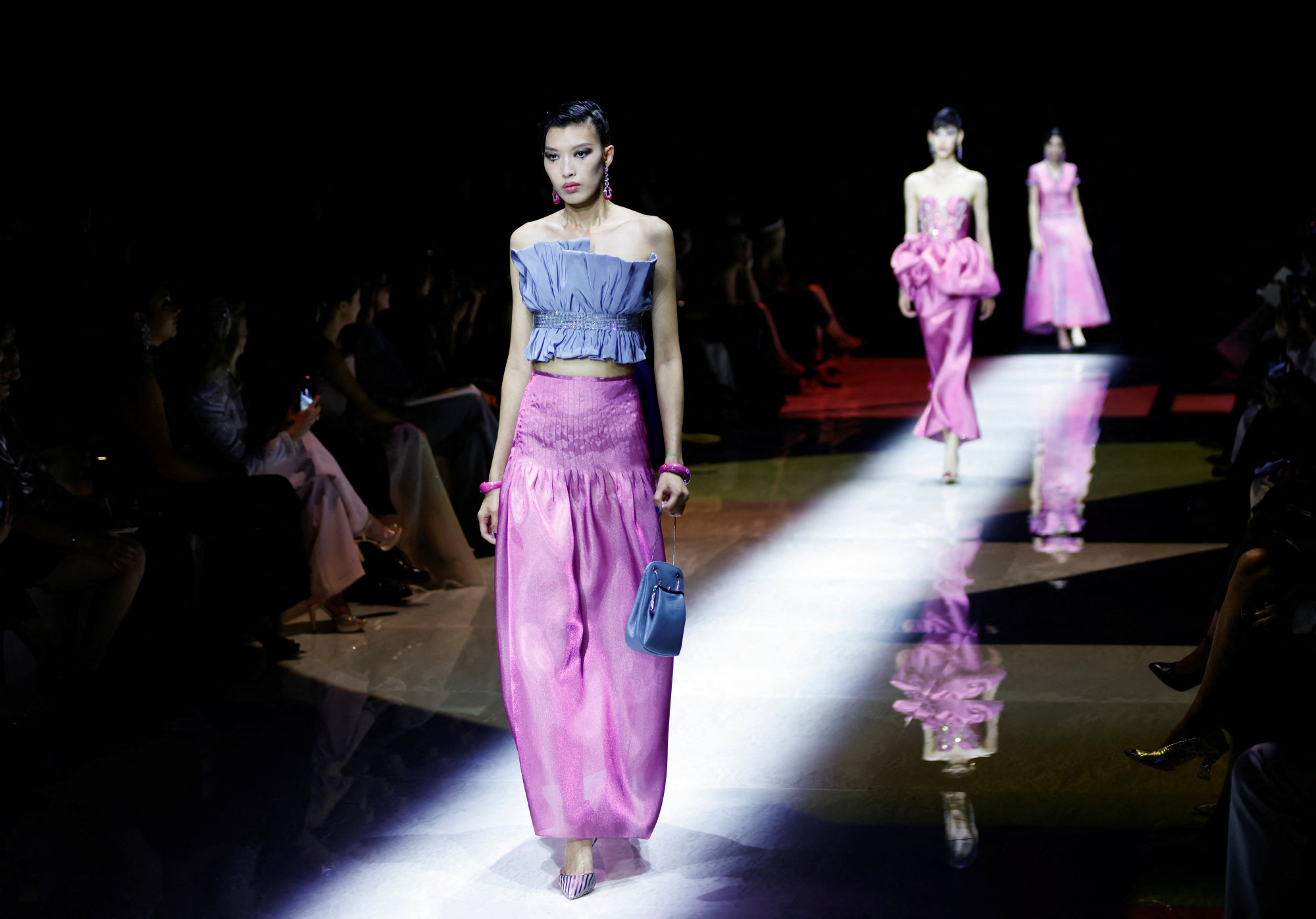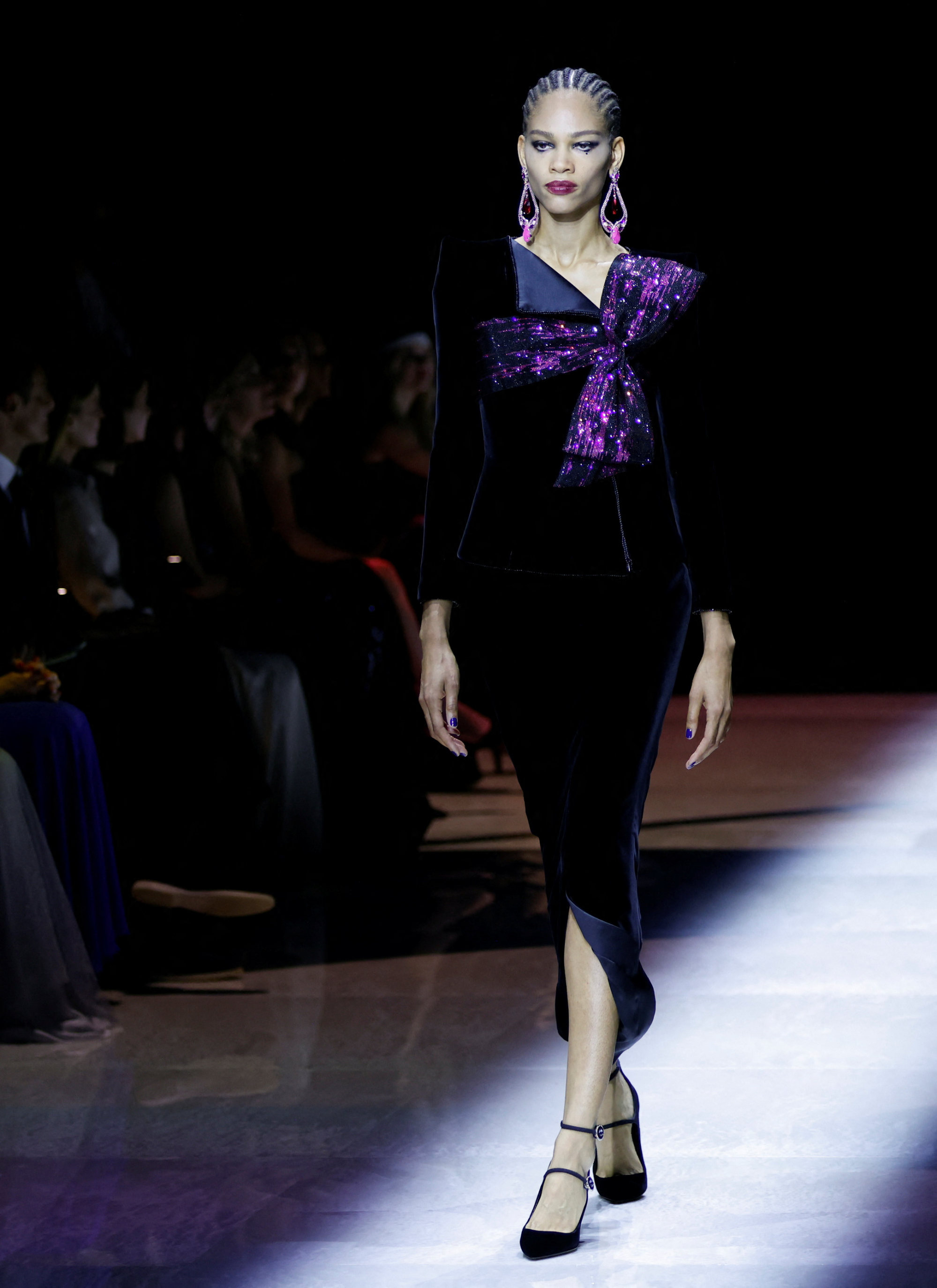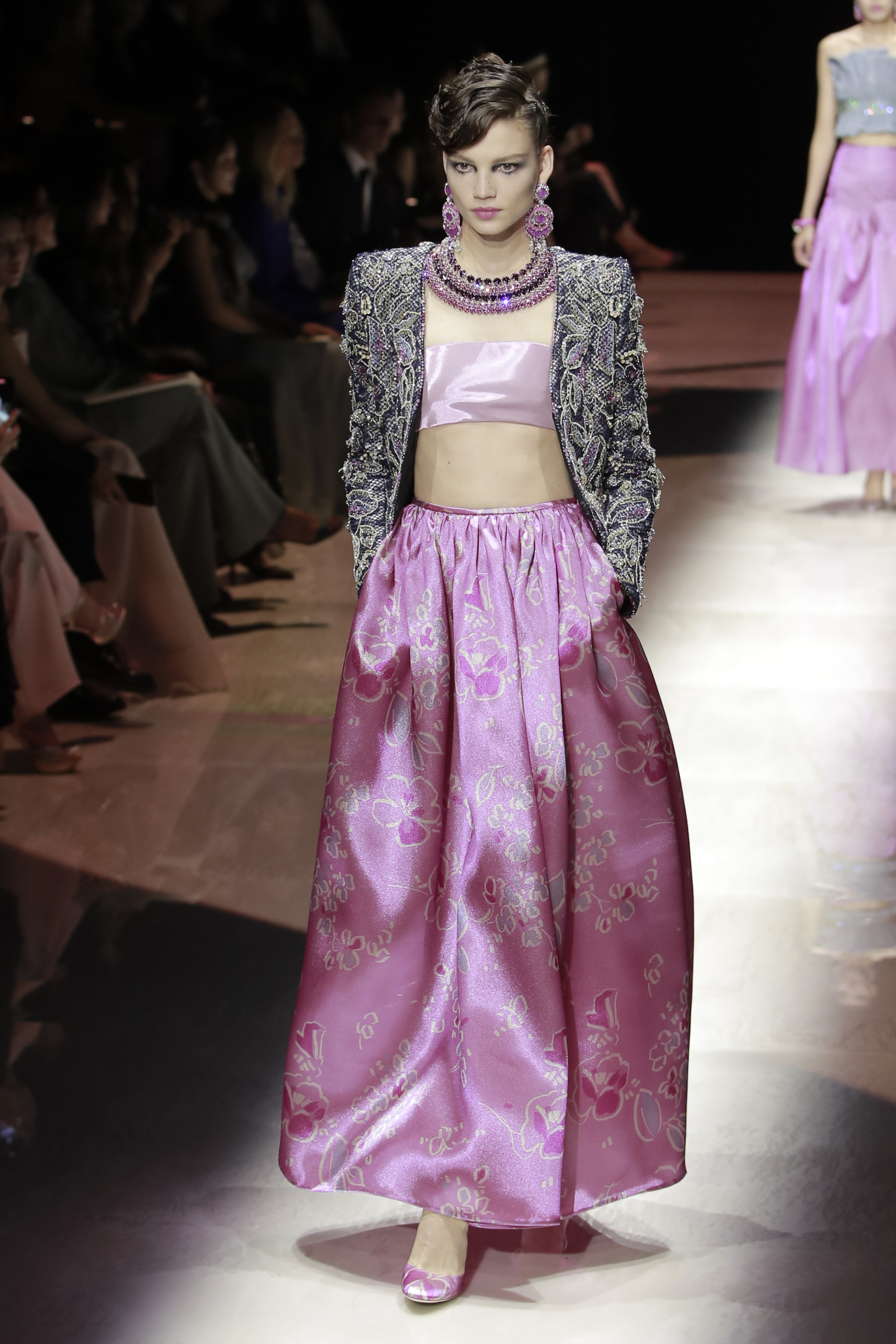 A silken grey jacket had the Oriental feel fashionable at that time with silvery linear trim. Elsewhere, swirls adorned the busts of dark fitted column gowns, while earrings and necklaces came as chunky and graphic.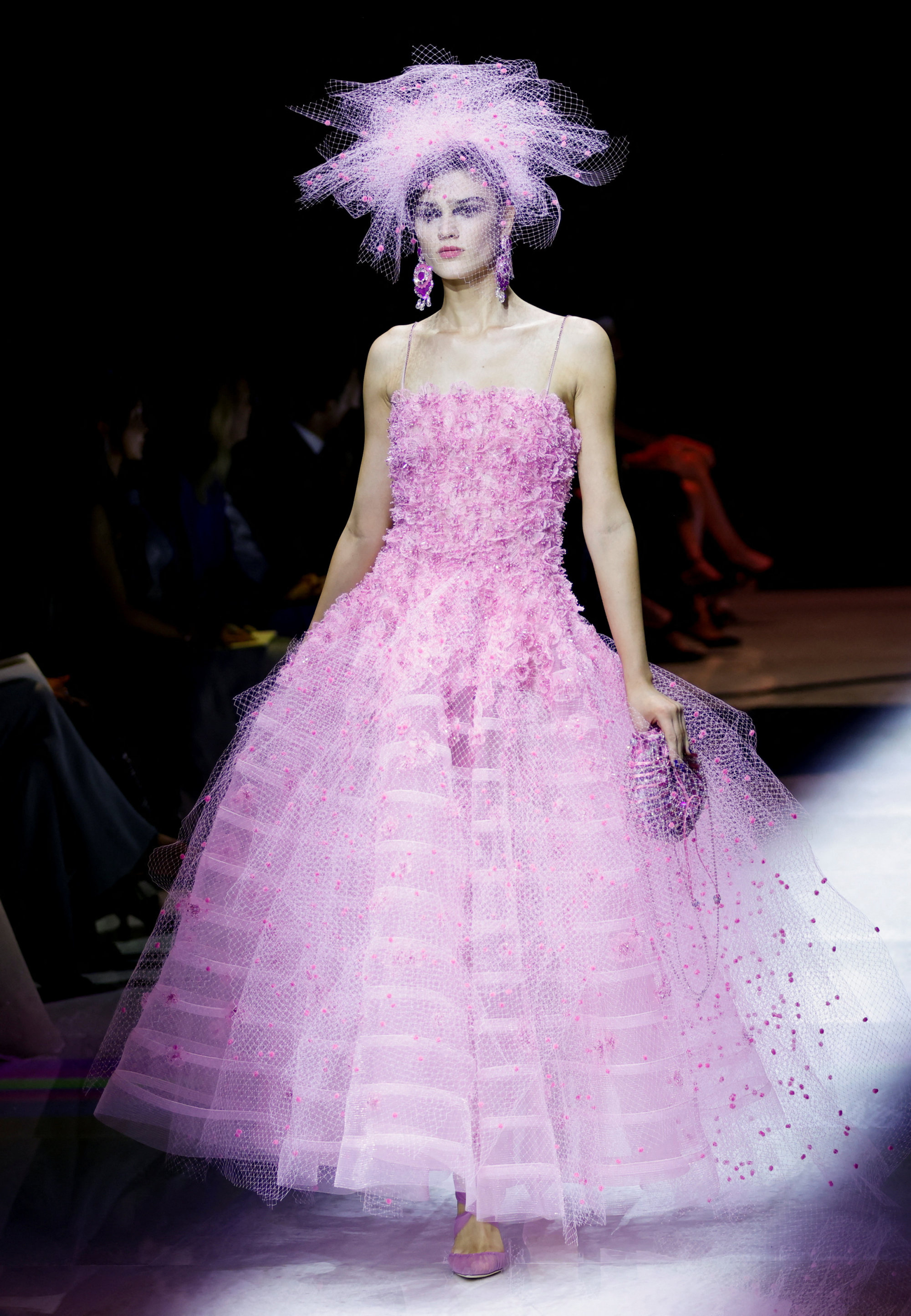 As ever, Armani showcased his signature statement shoulders, shimmering organzas and satins and lashings of sparkle in the longest collection seen all season. There were in total 92 looks.

Giorgio Armani seemed to bring the women from Tamara de Lempicka's iconic 1930s paintings to life on the runway at Paris Haute Couture Week
The Italian designer says he wanted to 'give new space to sparkle and frivolity' with his collection, and did just that with dazzling pink and purple hues and geometric shapes