Are New York studio apartments really good investments for first-time buyers? Studios and one-bedrooms are on the rise again – especially in Manhattan and Brooklyn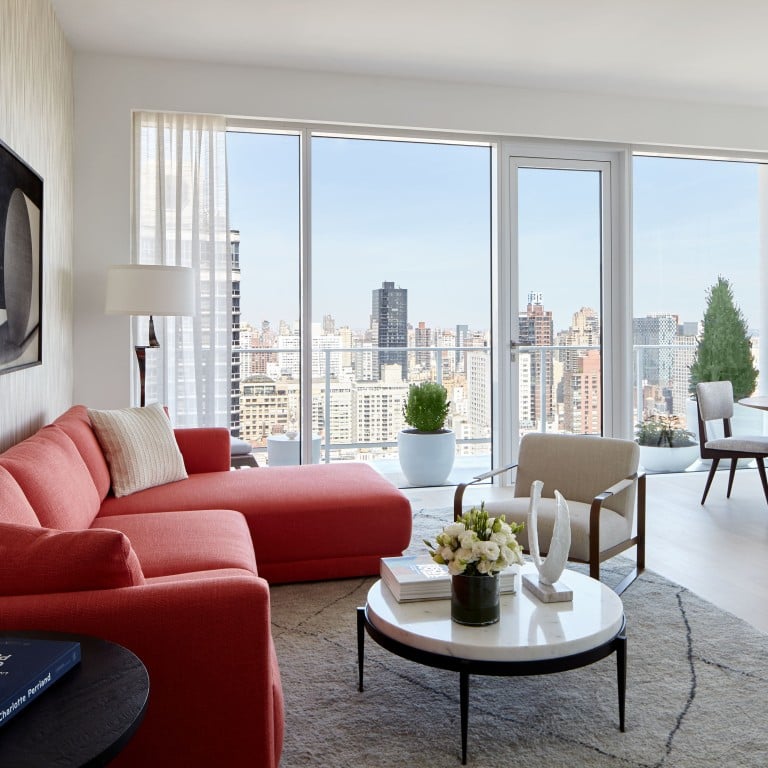 At the start of this year, homebuyers desperate to get onto the property ladder in New York City scrambled to secure small flats.
In the world's second-most expensive housing market – where in 2022 prime property values run to US$2,580 per sq ft, behind only Hong Kong's US$4,530 per sq ft according to Savills – one-bedroom unit prices were up 26.2 per cent year on year.
Thankfully, for eager new buyers, the spike was short and sweet. Luxury New York brokerage Serhant, which reported the data in its first-quarter market report, finds activity has declined ever since.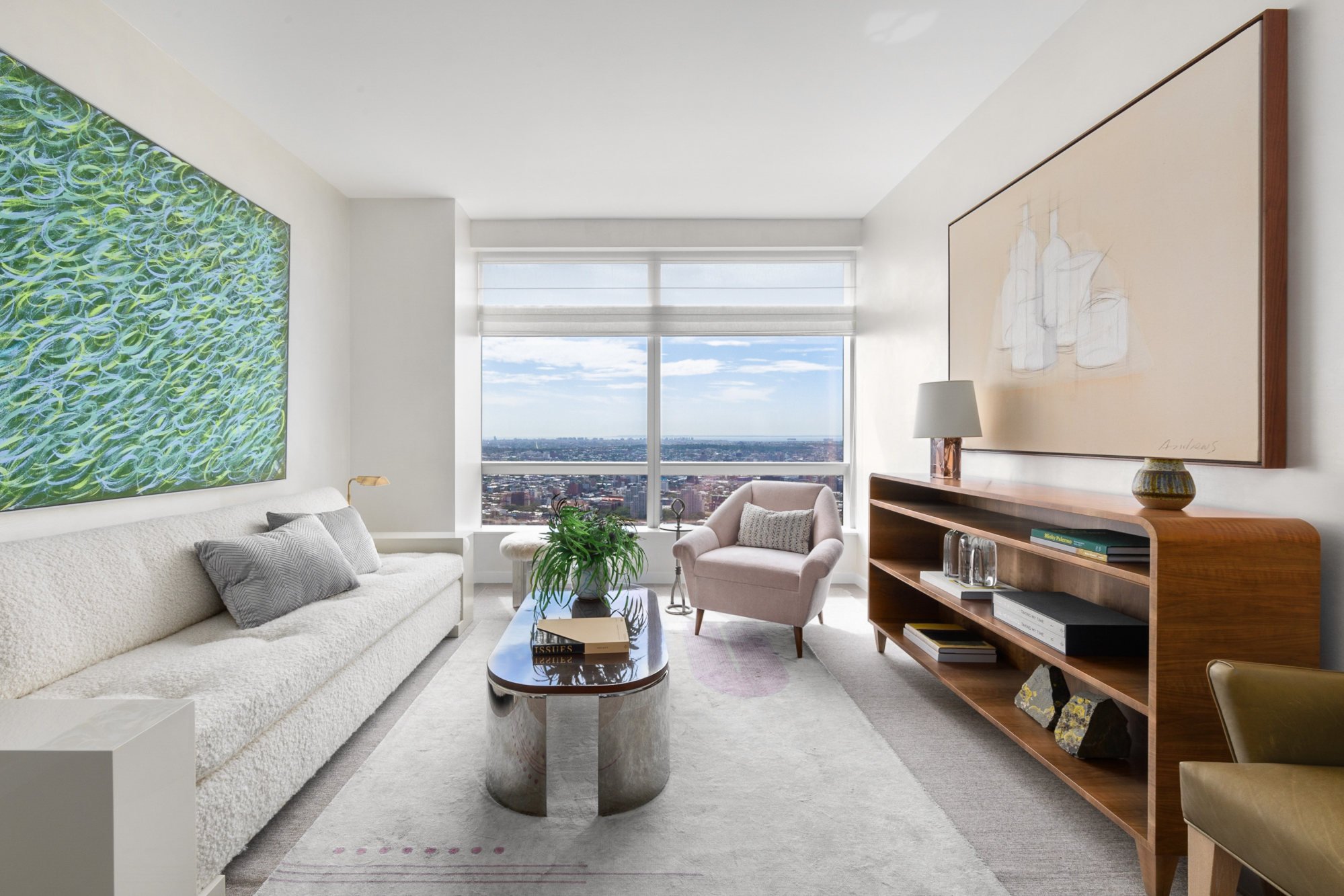 Garrett Derderian, director of market intelligence at Serhant, said that, after averaging US$1,130 per sq ft at the peak in March this year – the highest level since Q4 2020 – demand for smaller units has clearly softened.
"The number of one-bedroom trades in both Manhattan and Brooklyn has declined every month from March to May, with overall one-bedroom trades between both boroughs now down 7.5 per cent year on year," he said.
Derderian puts the spike in sales in Q1 down to the reopening of businesses and attractions, with people out and about again.
"Throughout the pandemic, smaller units generally became less desirable as people began to re-evaluate their space needs, requiring additional areas to work or home school from, driving demand for larger units," he said. "However, with more people returning to in-person learning and work, one-bedroom units saw increased demand on par with pre-pandemic levels.
"In Q2, we've seen the market normalise and then slow as inflation, rising mortgage rates, and global events and uncertainty rippled through the market." He noted, though, that units of all sizes and at all price points have been impacted by these factors.
However, Ari Goldstein, senior vice-president of development at Extell Development Company, which sold a total of 85 one-bedroom units across two projects between Q4 2021 and Q1 2022, believes high rents will continue to push New Yorkers into home ownership.
"The surge in rents, coupled with the lack of rental inventory, is driving one-bedroom sales across our portfolio, but mainly at Brooklyn Point in Downtown Brooklyn and One Manhattan Square on the Lower East Side," he said.
Units at Brooklyn Point range from 556 sq ft studios (priced at US$935,000) up to 1,499 sq ft three-bedroom designs. The health and wellness offerings include a 20-metre indoor saltwater swimming pool, outdoor movie screening space, a rock-climbing wall, squash/basketball court, a putting green, landscaped terrace with alfresco dining areas, terrace bar and children's playground.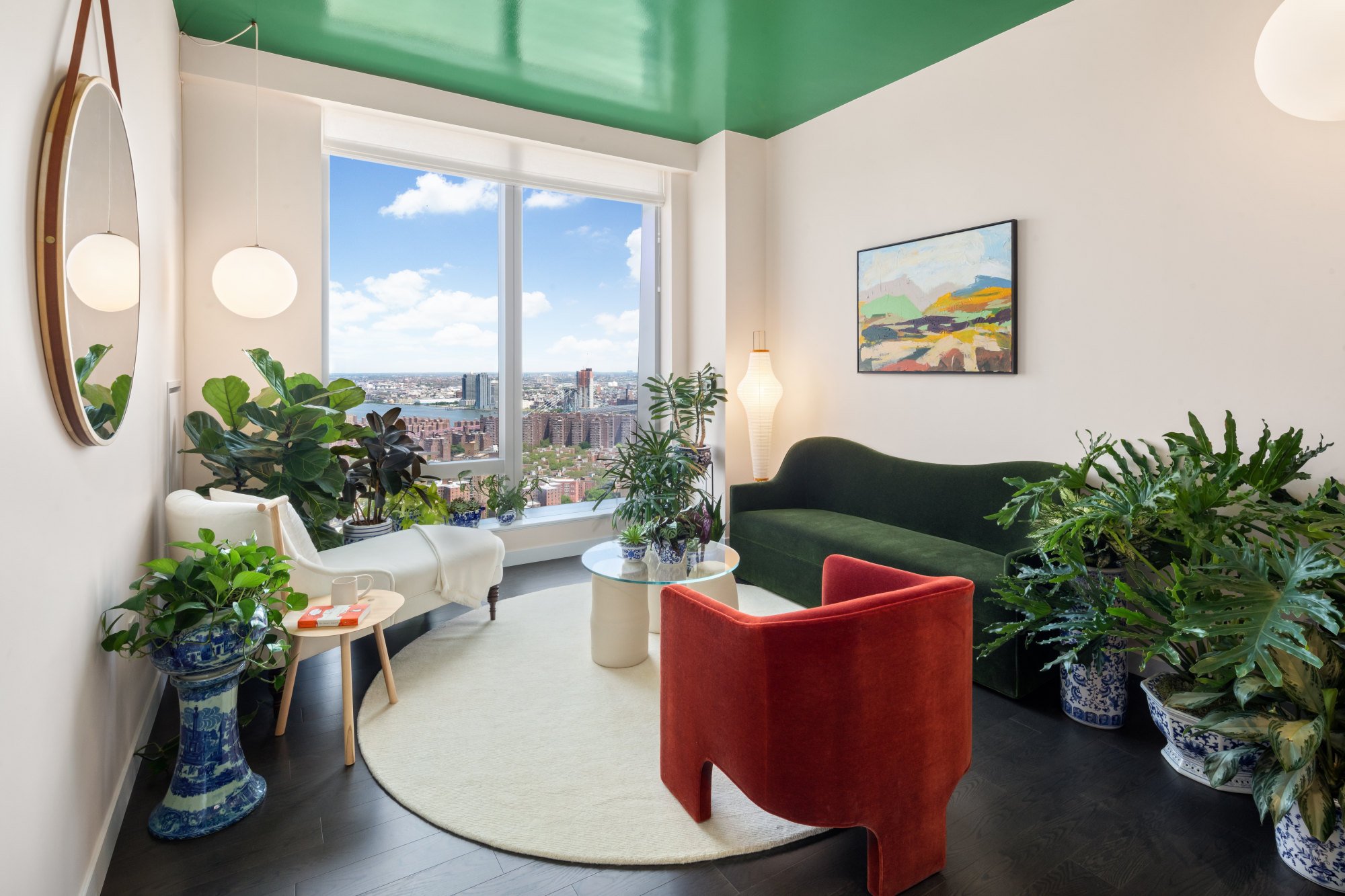 One-bedroom units at Manhattan Square (694 sq ft) are priced at US$1.21 million up to US$2.79 million for three bedrooms. Amenities include New York City's largest private outdoor garden, a fitness centre with indoor swimming pools, a bowling alley, full-size basketball court, golf simulator, squash court and yoga studio.
"With interest rates now on the rise, more buyers are also looking for other cost saving measures like buildings with tax abatements," Goldstein said. "Both One Manhattan Square and Brooklyn Point are among the last residential buildings in New York City to offer an abatement that reduces carrying costs for residents. Subsequently, buyers can use what they are saving every month to afford a bigger mortgage which grants them more purchasing power."
Jason Schreiber, principal, investments, at CIM Group, co-developer of Front & York in Brooklyn's Dumbo neighbourhood – where sales of one-bedroom units nearly tripled from Q4 2021 to Q1 2022 – agrees.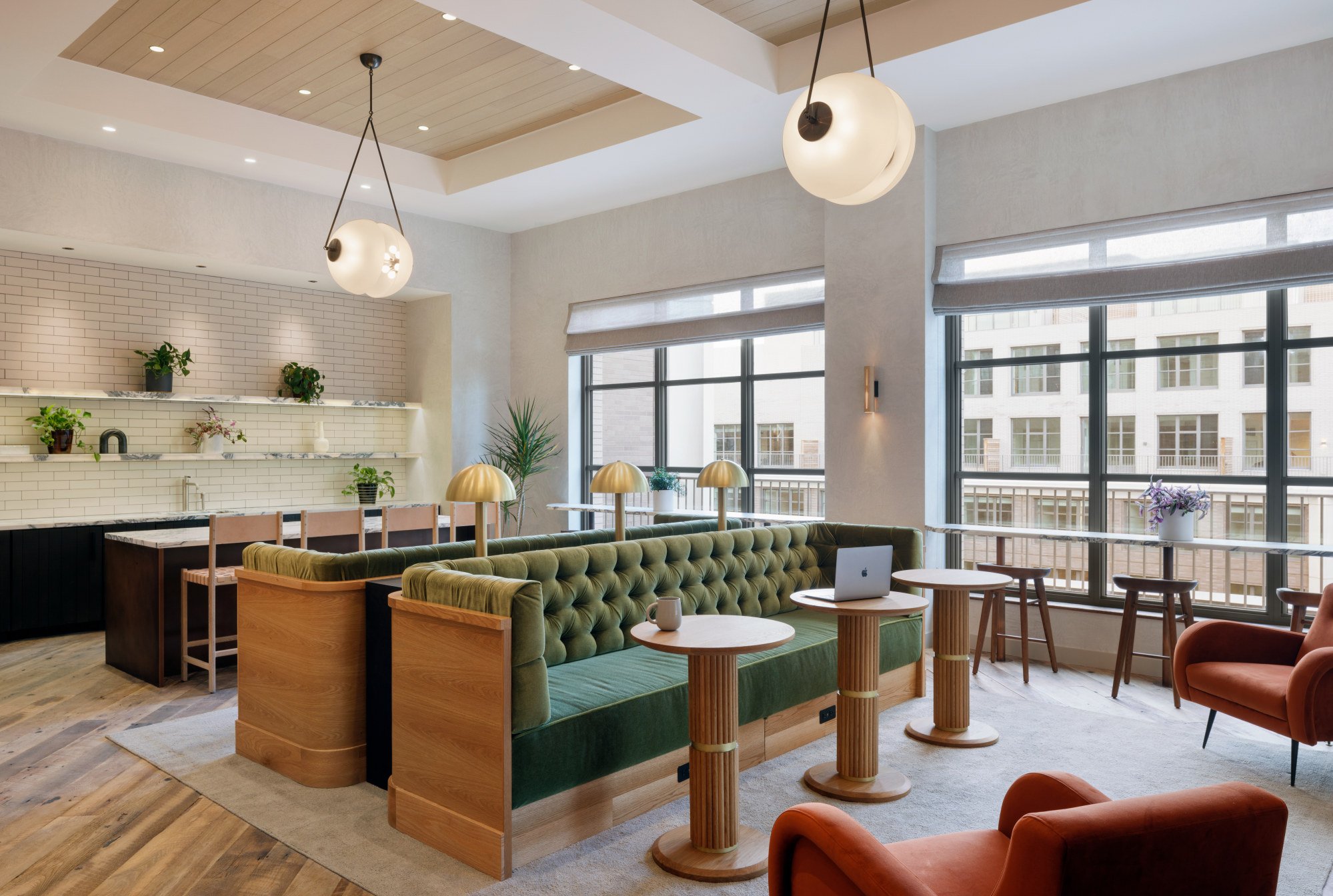 "With rents skyrocketing and immediate occupancy available, it's no surprise that we've received robust interest from first-time buyers," he said.
Although a one-bedroom unit at Front & York costs US$1.05 million, Schreiber points to the building's "lifestyle experience" that provides access to greenery, private outdoor space and flexible areas for working remotely. Amenities include a private park, New York City's largest Life Time gym, a rooftop pool deck, co-working lounge, screening lounge, outdoor fireplace lounge, music studio, children's playroom, wine room, chef's kitchen and party room.
"Our buyers appreciate the value of this development as a long-term investment," he said.
According to John Tashjian of Centurion Real Estate Partners, developer of 200 East 59th Street, overseas buyers also see value in smaller units in New York City.
"As rents in Manhattan continue to escalate we have seen a dramatic increase in interest from both domestic and foreign buyers who recognise that, on a monthly basis, it is more economical to purchase," he said. "And of course, with ownership comes the prospect of capital appreciation as the New York City housing market continues to rebound."
Up to 26 per cent of sales inspections at 200 East 59th Street this spring have been in the one-bedroom segment. This included a sale to a buyer from Hong Kong who wanted a pied-à-terre in the city, although the building is also seeing traffic from Hong Kong for apartments of all sizes.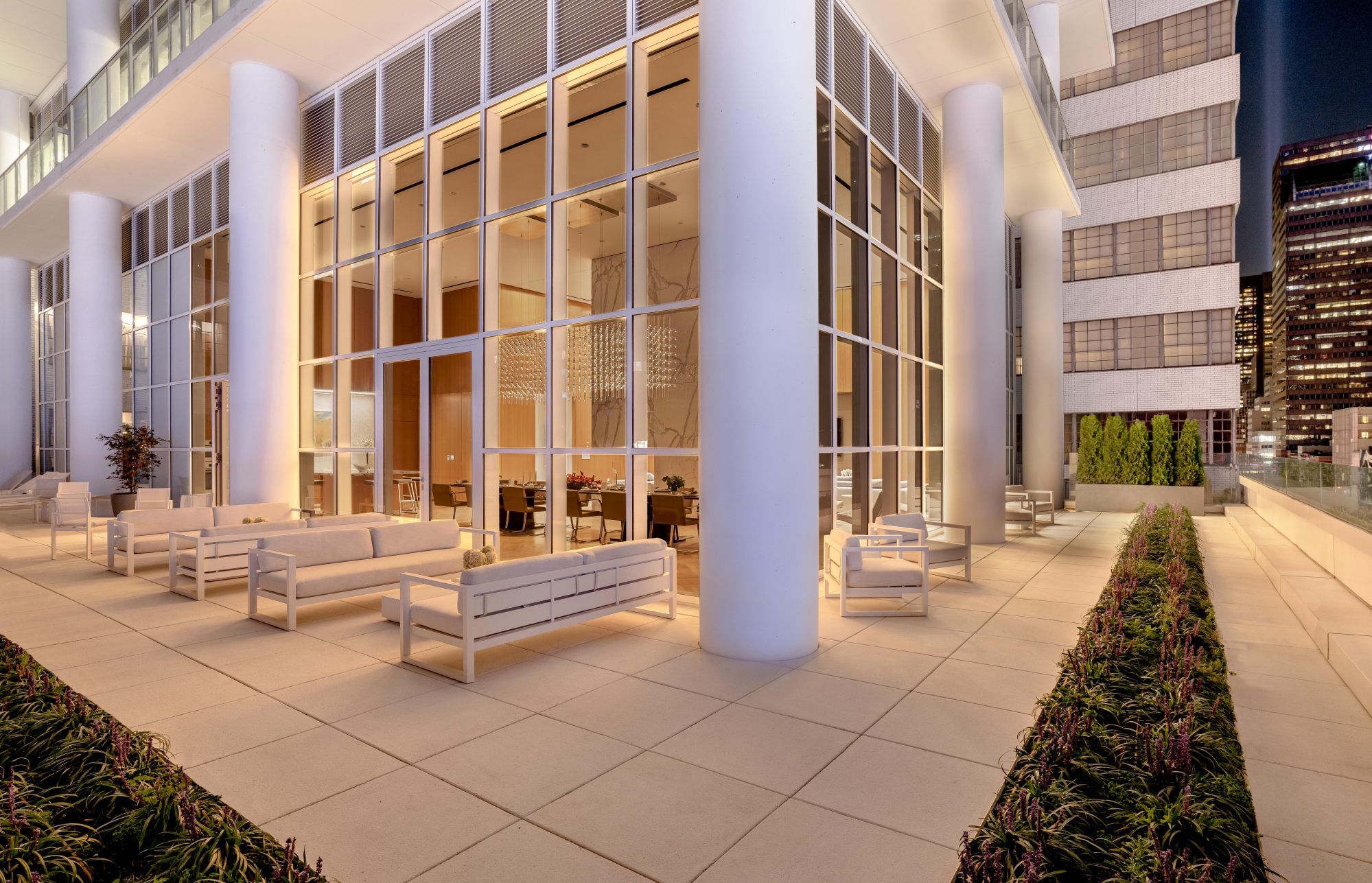 Though they might be smaller in size, Maggie Wu, broker and founder, The W Team at Serhant, said studios and one-bedroom units are still a good starting point for home ownership or property investment.
"The most cost-effective option to enter the New York City property market is a studio home," she said. "They are efficient in size and typically the most affordable option. If buyers have slightly more room in their budgets, one-bedroom homes are a potentially more attractive investment alternative as they give the buyer more possibilities for the space."
To buy a one-bedroom flat, many buyers may choose to expand their geographic boundaries, Wu continued.
"Typically, the farther out from the city centres a buyer is willing to look, the more space they will be able to acquire," she said. "The other investment alternative, in my opinion, is to invest into new developments like Brooklyn Point in Downtown Brooklyn, that offer great surroundings and have tax incentive programmes where buyers pay significantly reduced taxes for the period the exemption is in place.
"By lowering the monthly cost burden, would-be buyers can often afford a higher-priced unit or more space, making it an easier and more cost-effective way to enter the market," said Wu.
"And once you are in a great building in a studio or one-bedroom with such low carrying costs, you have the flexibility in the future to trade up and plan for the long term."
Buying guide
What you can buy from US$780,000: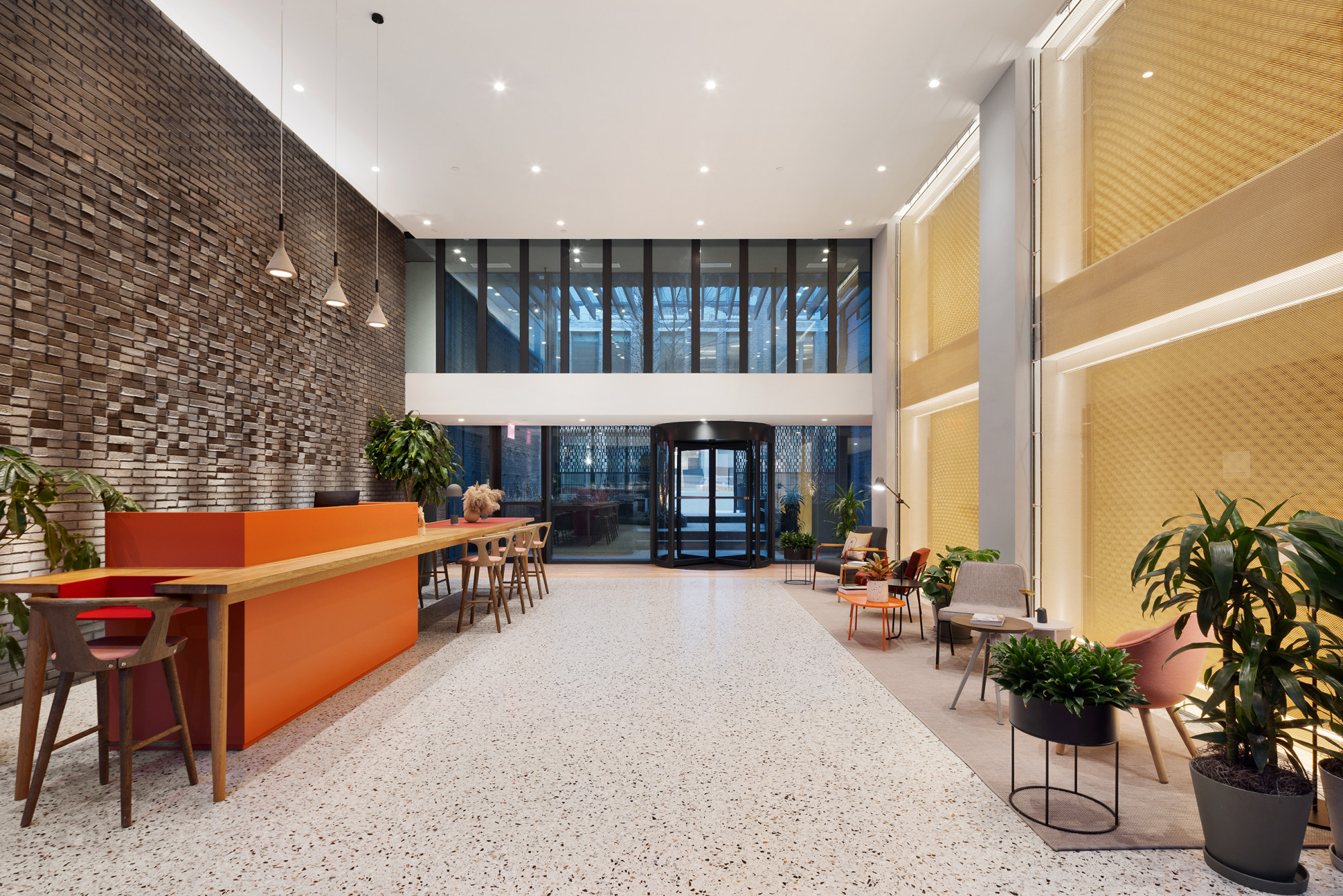 A studio unit of 469 sq ft at The West Residence Club. Situated in Hell's Kitchen on Manhattan's West Side, the building is just blocks from Hudson Yards, Midtown West and the Theatre District. Over 30,000 sq ft of resident amenities spread over multiple floors include a rooftop pool, sundeck, outdoor lounge, grilling stations, rooftop dog run and pet spa, indoor/outdoor fitness centre, yoga and Pilates studio, private dining room, chef's kitchen, a library lounge with fireplace and storage for every home.
What you can buy from US$1.69 million:
A one-bedroom unit of 835 sq ft at 200 East 59th Street, a newly completed New York skyscraper located at the intersection of the Upper East Side and Midtown East. Residents have exclusive access to a slew of indoor-outdoor experiences on the amenities level, including a residents' lounge with catering kitchen, fireplace nook and large outdoor deck. There is also a state-of-the-art fitness centre overlooking the Midtown neighbourhood.

The Big Apple is the world's second-most expensive housing market in 2022, behind only Hong Kong, with one-bed units up more than 26 per cent year on year
Brooklyn Point and Front & York in Brooklyn, and One Manhattan Square and 200 East 59th Street in Manhattan, are among the well-appointed new projects seeing high demand